Best Veneto and Venice Restaurants
Venice restaurants and those in Veneto are often excellent, but Venice is also one of the best places in Italy to eat horrible food at inflated prices—my guide will ensure you avoid this.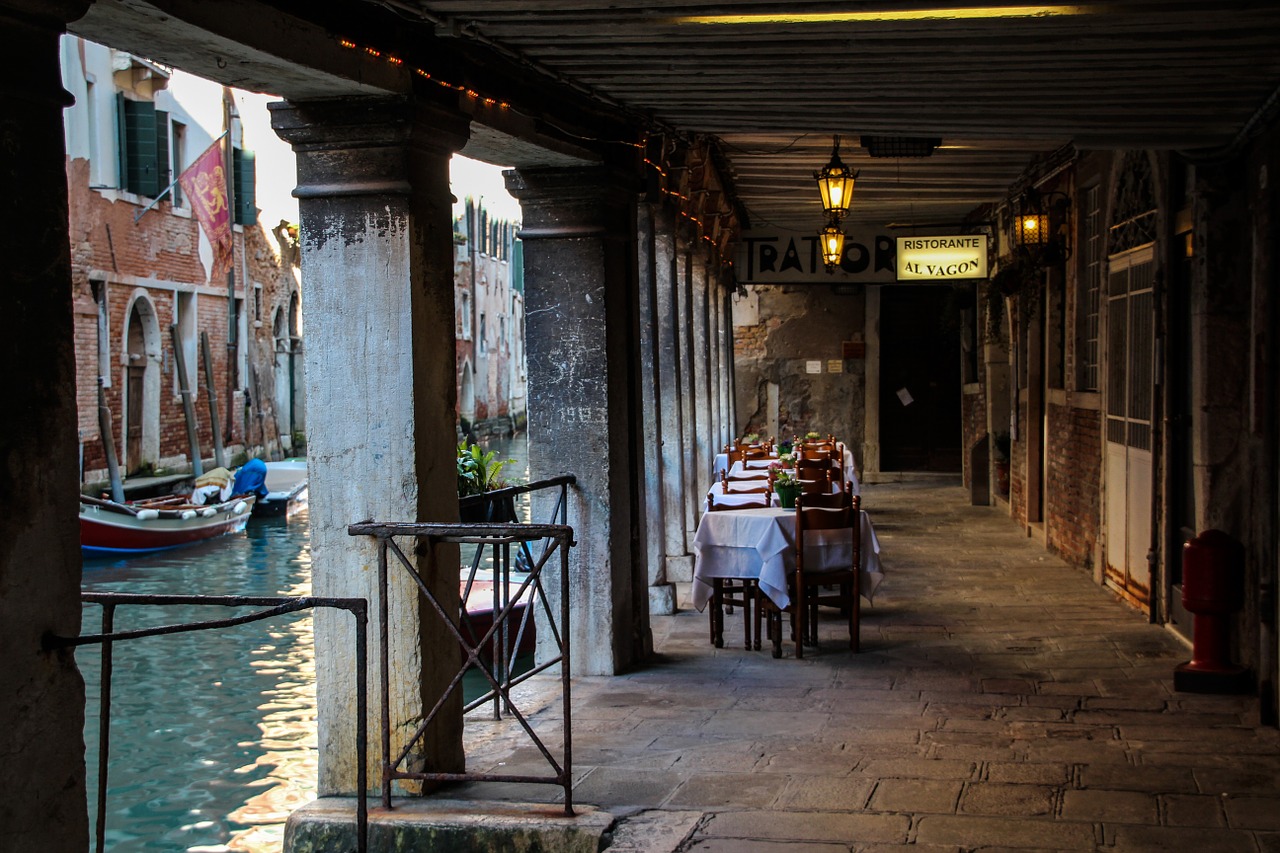 Al Vagon, came close to making our list. A bit unpredictable - sometimes wonderful, sometimes not so much.
Perhaps you have read elsewhere on the site that my family and I (me, Maria) have lived in Italy for over ten years. In that time we have discovered some superb restaurants.
Plus, I'm Italian and know good food, as my mother and aunts are the best "chefs" you will ever meet. Way better than any of those fancy Michelin "celebrity chefs".  When you leave my mamma's home, you've eaten great food, and you can't eat another thing. When I leave a Michelin restaurant, I usually leave hungry and wondering what the heck I just ate.
If it isn't as good as my mamma's cooking, it's no good!
So the restaurants I choose must meet my mamma's standards, and no Michelin-starred restaurant in Venice or elsewhere will receive her approval. If those types of restaurants are what you are looking for, you can stop reading now.
These restaurants I feature don't cater to the tourist trade but to locals, and you won't find many of them in any guide book -- except perhaps in those catering to Italians.
What you will find are excellent restaurants serving local recipes and using only fresh seasonal ingredients. Italians often think foreigners only understand pizza and pasta, but though I am Italian, I know that isn't true.
My husband is a perfect case in point; although not Italian, he is now a fanatical fan of authentic Italian regional cuisines.
Another good thing about these restaurants is that you will find that the prices are a lot better than those in St. Marks Square and other such tourist traps.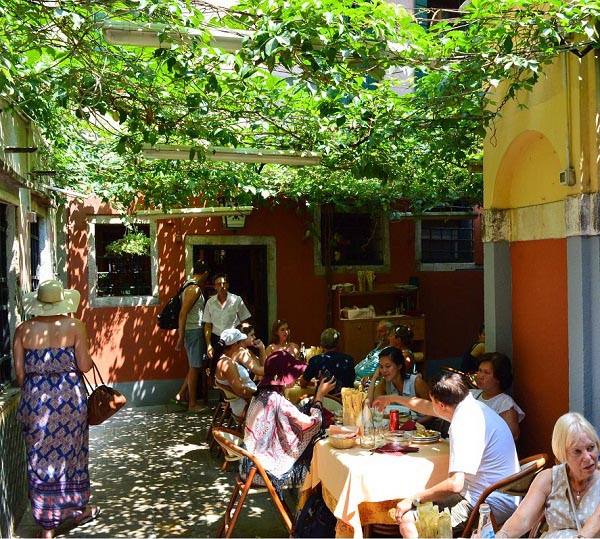 Restaurants in Venice

• Trattoria alla Vedova (Ca D'Oro)
• Trattoria Dona Onesta We haven't written a review on this one yet, but it is lovely, from the setting, to the service to the food. You won't be disappointed. 

Trattoria dai Tosi is another little trattoria I love. It is tucked away in a corner of Venice that is seldom visited by tourists, right near the island of San Pietro di Castello. The dishes are those you would expect if you were eating at the home of a Venetian family and Granny was cooking. Do book though, as the restaurant is really popular with locals.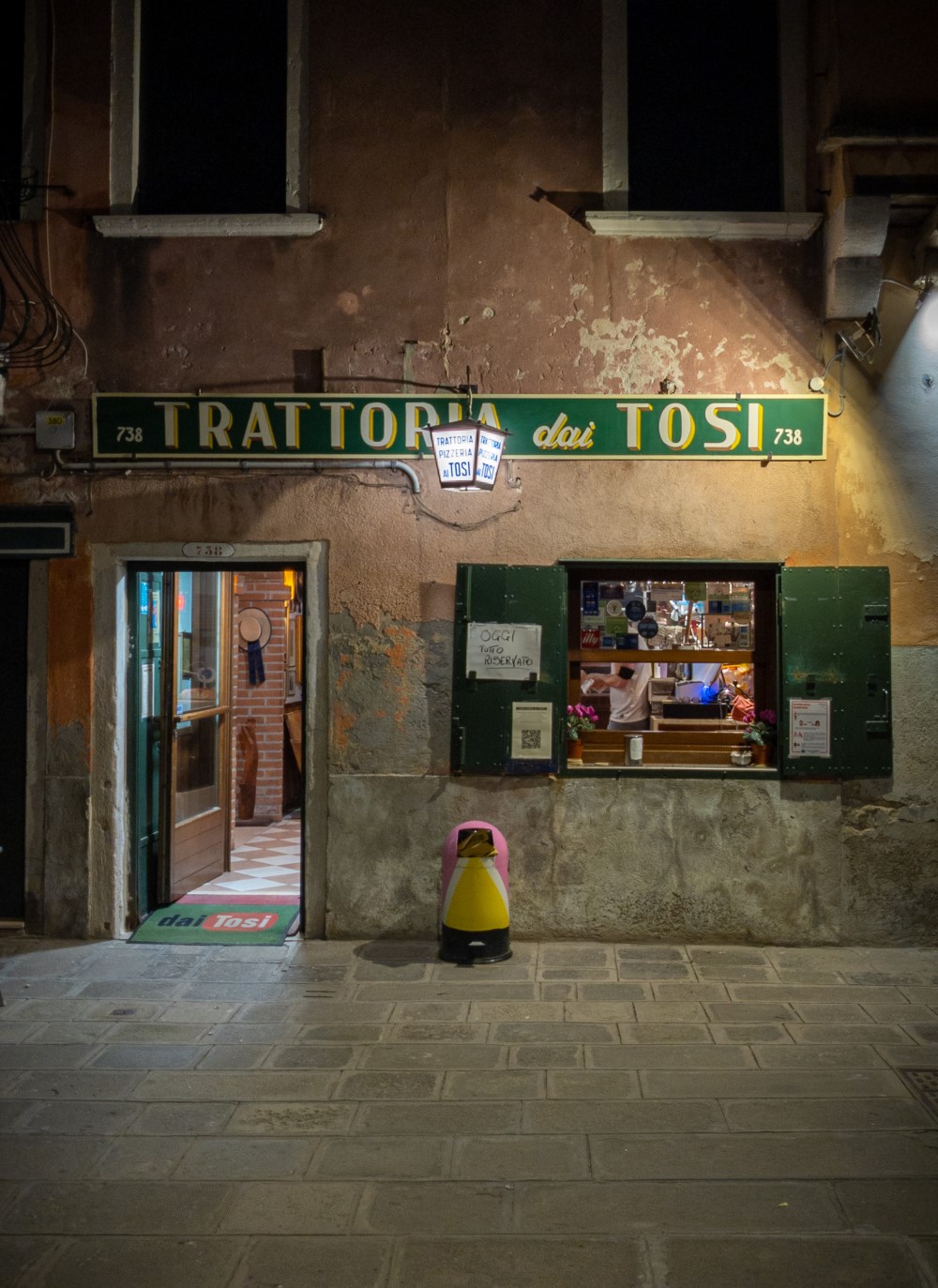 Trattoria dai Tosi
Our Tip: Want something a little different, very special and romantic too? How about sailing through the Venetian islands on a Galleon, while enjoying a superb candlelit dinner! Here are the details. 
Restaurants in Verona

Lake Garda Restaurants

• La Casa Degli Spiriti - Costermano Garda Italy

• La Vecchia Malcesine - Malcesine Garda Italy

• Albergo Ristorante La Forgia - Lazise Garda Italy

• Ristorante Tre Camini - Costermano
Other Veneto Restaurants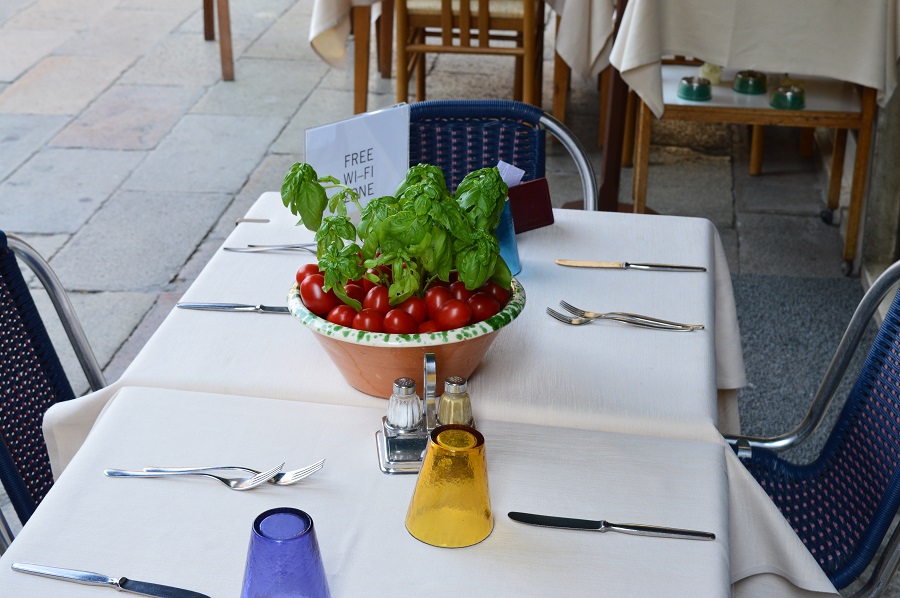 • Ristorante da Riccardo - Carrè (Vicenza)
Eaten Really Well in Venice?
Have you eaten a great meal at a Venice restaurant or elsewhere in Italy? We would love you to share it with us!
What Other Visitors Have Said
Click below to see contributions from other visitors to this page...


Our go-To Restaurants in Venice Not rated yet
My wife and I go to Osteria da Alberto , in Cannaregio, for lagoon seafood cuisine. Family-run with great house wines. We also love Ristorante …
Restaurant Recommendations for Venice Not rated yet
The best meals I've had in Venice have been at Antiche Carampane. For us, it's a real cut above all other Ventian Restaurants. To put it in protective, …

Where to eat in Venice Not rated yet
If you are looking for a very special high-end meal whilst in Venice, I recommend this ultra-classy restaurant. Smack bang in the centre of Venice, …
Want more great restaurants in Italy? Use our search engine below...
Please Book with Us... Maria here, if you enjoy my site I'd love your support.
Simply book your next trip anywhere (not only to Italy) via the link below or with any of the hotel links on the website.
You'll get the best deal available and the income I receive helps me to remain independent and to keep bringing you more of beautiful Italy.