Calabria - Italy's Best Kept Secret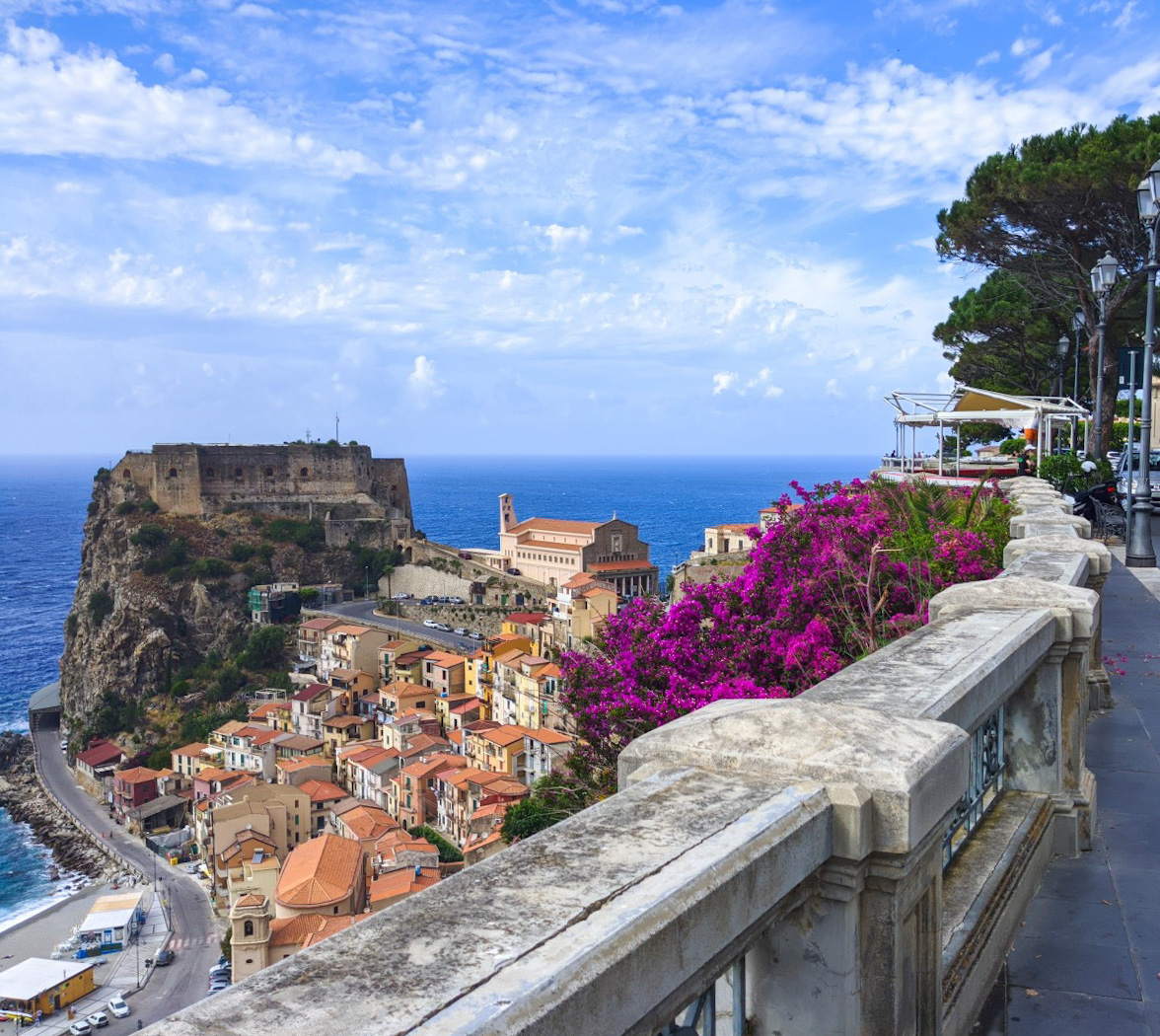 Calabria is completely off the radar. So much so that I am often asked, "Where in Italy is Calabria located?"
That and lots of other questions too; you'll find answers to some of those questions further down the page.
First, let me share with you why Calabria is one of Italy's must-see destinations.
So, Why Visit Calabria?
Some of my most memorable life experiences have been in Calabria; I've visited towns, villages, and cities I'll never forget, made friends to last a lifetime, and seen beaches and landscapes that are far more stunning than the Caribbean.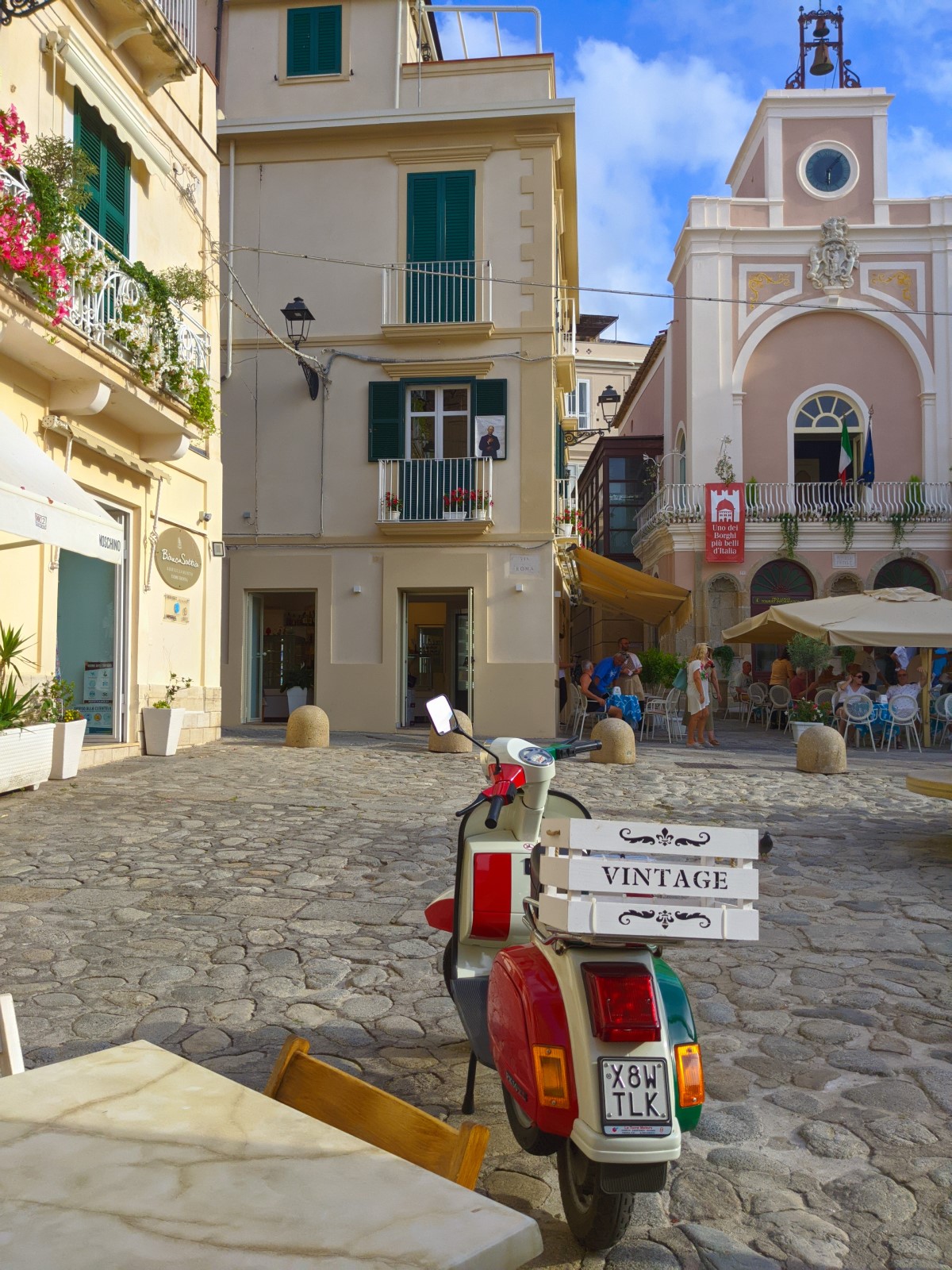 Where to Start?
I've chosen a selection of the most incredible Calabrian gems - from the best beaches to ancient hilltop villages for you. And, along the way, I'll answer some of the question I am most often asked about Calabria. So let's start the journey below...
Calabria's 10 Must-See Destinations
1) Tropea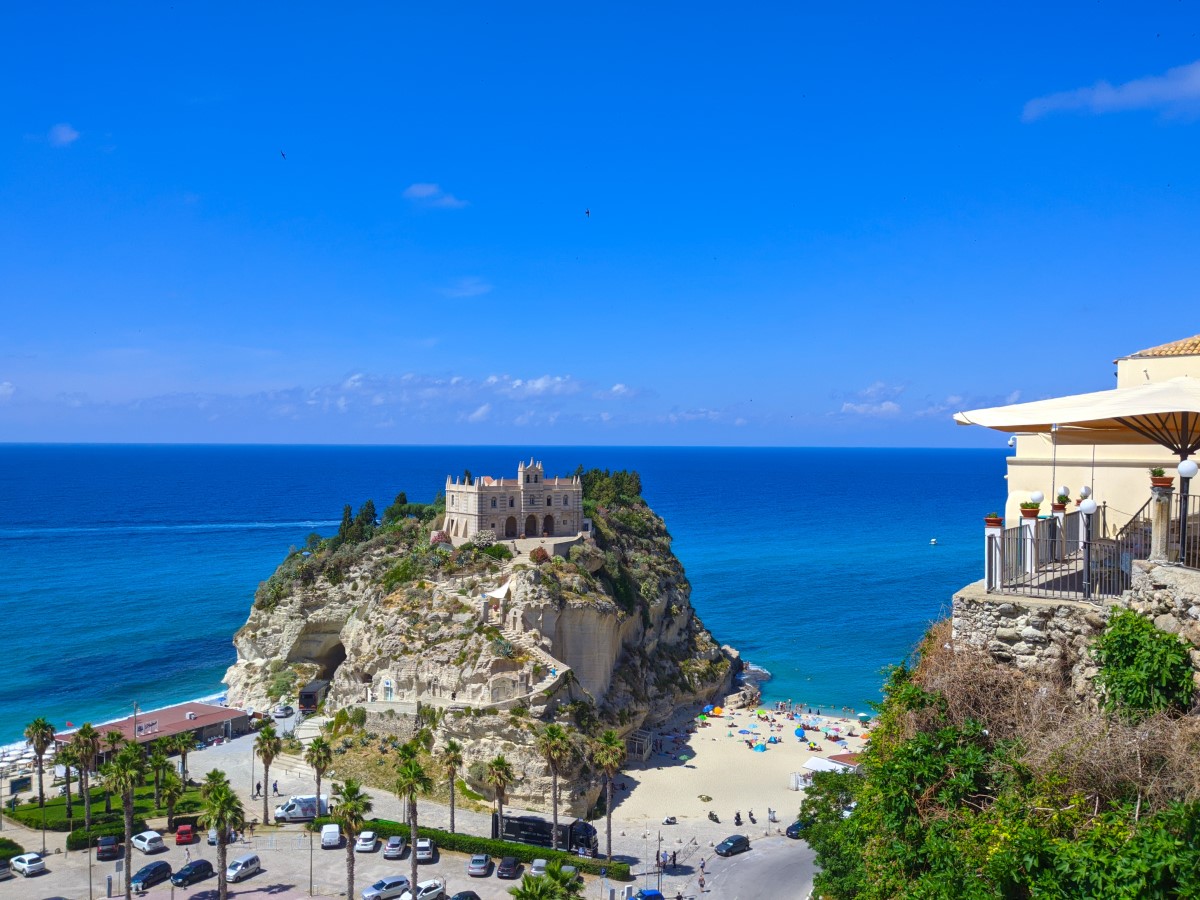 Stunning beaches and a town recently voted the loveliest in Italy. It is worth coming all the way to Calabria just for Tropea. Discover it for yourself here.

2) San Nicola Arcella
San Nicola Arcella offers crystal-clear waters, one of Italy's most spectacular beaches, a rugged coastline, and a picturesque old town. It's a perfect destination for beach lovers and history enthusiasts alike. Visitors can explore the ancient ruins of the nearby Rocca di San Nicola fortress, stroll through the colorful streets of the town's historic center, or simply relax on one of the many beaches in the area. Truly a hidden gem in the heart of the Mediterranean. Make sure you visit San Nicola Arcella as soon as you can.

3) Orsomarso
The Calabria of yesteryear still exists. Join us a we travel back in time to the village of Orsomarso. 
4) Pizzo
Love gelato? You'll love Pizzo; it offers everything from a castle where a famous king was killed to great beaches. Pizzo is also the town where the most loved of all Italy's gelato varieties comes from. Which one is it? Find out here.

5) Scilla and Chianalea
Calabria's little Venice, but without the crowds and high prices of the big Venice up north. Scilla and the quaint little fishing village of Chianalea are right up there at the top of the list of sights to see in Calabria. Click here to explore Scilla and Chianalea with us. 

6) Praia a Mare and Dino Island 
An enchanting island of hidden coves, caves and a famous beach town. Click here for more.

7) Fiumefreddo Bruzio
Fiumefreddo Bruzio sits high up on its hill, forever watching the seas far below, watching for any sign of those terrible pirates who for centuries terrorized the coast below. Nowadays, the pirates are never seen, and peaceful days seem to roll together in an idyllic dream. Be a part of the dream and visit Fiumefreddo Bruzio.

8) The Best Beach on Mainland Italy
Everybody will tell you that they know where the best beach on mainland Italy is. Most of them don't. You need to know a little secret if you want to discover the best beach of them all. You'll learn that secret here.

9) Morano
A hillside piled high with houses that have seen a thousand years of human stories comes to life at night as thousands of glittering street and home lights climb up, up, and up the hill to meet the stars above. During the day, the backdrop is snowy mountain peaks. Discover this enchanting Calabrian hill town here.
10) Sila National Park & San Giovanni in Fiore
Sila is one of the last remaining great wildernesses, not only in Italy but in all of Europe. The old towns within the park, like San Giovanni in Fiore, are as pristine and timeless as the park itself, in these towns the old widows still wear black and life passes by in languorous timelessness. They remind me of an Italy from the movies, but the eagles soaring high above and the howl of wolves make it all feel rather wild and untamed. I love it! You will too. Your journey to Sila starts here.

One extra stop...
One last town you really must visit is

Maratea

, it is just outside of Calabria (in the Basilicata region), however, it is easily reached from Praia a Mare in around 20 minutes.



Where To Stay?
All the articles under the Must-See Destinations section contain links to the accommodation options we recommend; however, a few places stand out as ideal to base yourself. 
Praia a Mare: great base for the northern coast and inland areas. Our Praia a Mare article has recommendations on where to stay.
Tropea: Good road and rail networks make Tropea ideal for exploring southern Calabria. Stay at either the Hotel Colomba D'Oro or the B&B Sunset Tropea
San Giovanni in Fiore: gateway to Sila. Best hotel option here is the Villa Concetta.
Tours of Calabria
Calabria is an easy region to explore on your own; however, a good option, is to add a few tours that allow you to experience moments you wouldn't be able to do on your own, things like eating dinner with a local family, white water rafting etc. You'll find a selection to choose from below...
When to Visit 
When it comes to coastal areas definitely in spring or late summer/early autumn. My favorite months are May, June and September. In July and August things get too hot and too crowded.
Up in the inland mountain towns and Sila National Park, July and August are okay - the weather here is cooler in summer and the towns are seldom crowded.
What are the winters like in Calabria?
The mountainous areas of Calabria do get cold in winter and snow often falls making it rather treacherous if you aren't used to driving in such conditions. Did you know that they even have a ski resorts in Calabria?
On the coast, winters are far milder than in the mountains with some lovely, almost spring like, days. However, you will still need a few warm clothes as nights are cool and you do get the occasional cold day, plus it rains a lot in late autumn/winter.
How to Get to Calabria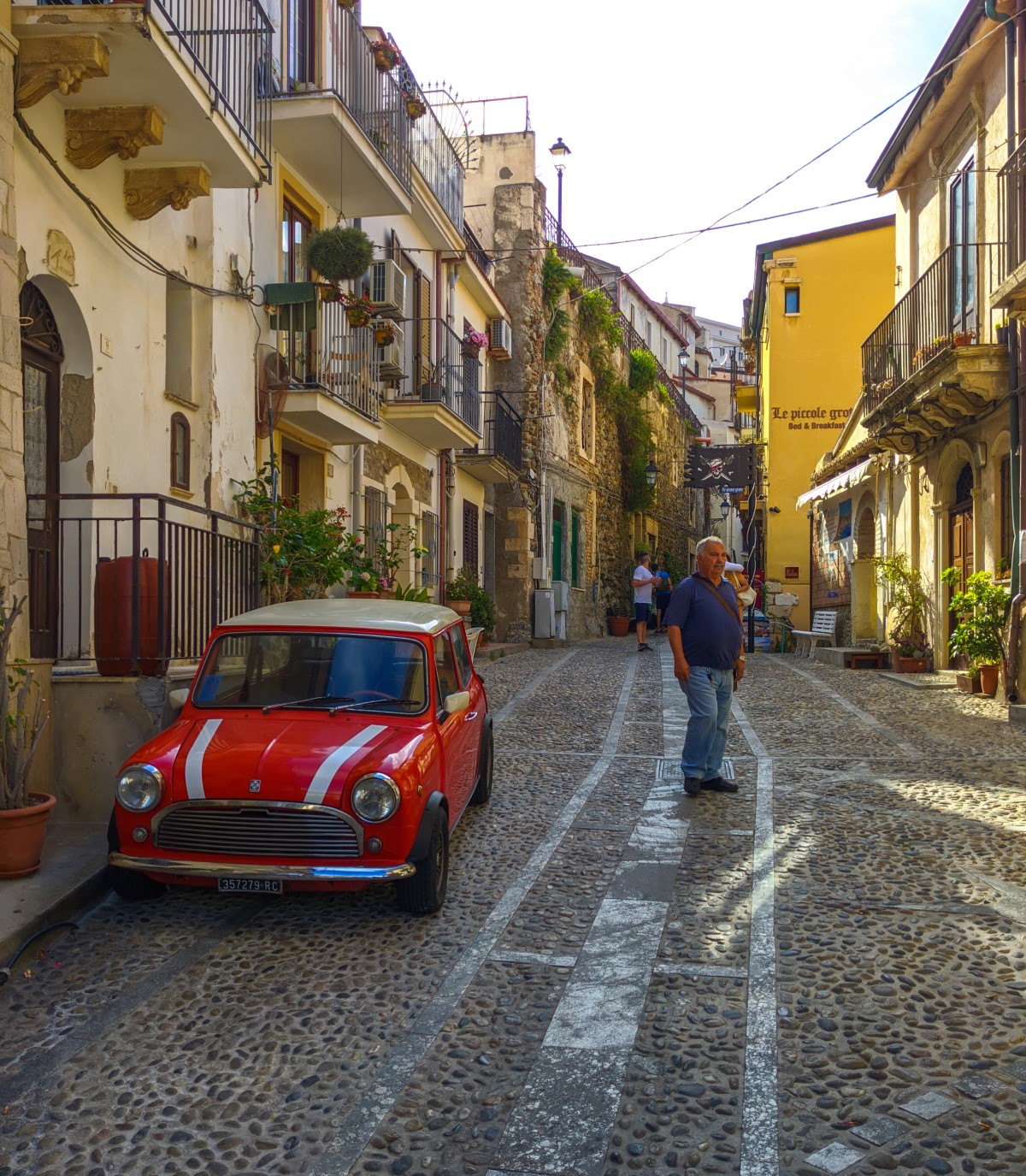 You can fly into Lamezia Termini and then get a bus or taxi to the train station which is only 2 kms away. The trains run up and down the coast and the service is excellent.
Despite this, I'd recommend you hire your own car; it is the best way to explore the inland areas of Calabria. Beware though, with prices high on car rentals shop around - the tool I use to find the best deals is Discover Cars.
Other Questions about Calabria
We get asked a lot of questions about Calabria. These are the top 7 question we are asked.
Answer: Right at the bottom of Italy. If you think of Italy as a boot, Calabria is the toe.
Answer: You are welcome to buy real estate and it is affordable, especially inland. A warning though: A handful of towns suffered from over development in the 1970 - 1990 era, with endless rows of badly built apartments - these towns now offer cheap, often nasty, bargains. Watch out!

If you are a supporter you are welcome to contact me for advice - simply use the email address in the Supporter group.
Answer: Belcastro, Bisignano, Maida, Albidona and Rose are five communities in Calabria that currently offer 1 Euro houses and all of them have conditions and complications that will cause you to pull your hair out for years to come. My advice is avoid these 1 Euro "deals". For more on 1 Euro houses read this article.
Answer: No - and NEVER ask a Calabrese that question. It is offensive and won't be quickly forgiven.
Answer: You'll find out in our article that we will shortly be adding here.
Answer: It is one of the safest places you will ever visit anywhere on earth.
The answers to the other questions I am often asked about Italy are here.

Please Book with Us... Maria here, if you enjoy my site I'd love your support.
Simply book your next trip anywhere (not only to Italy) via the link below or with any of the hotel links on the website.
You'll get the best deal available and the income I receive helps me to remain independent and to keep bringing you more of beautiful Italy.