The Good Lake Garda Hotel Guide

Many visitors to the site and friends have in the past asked us to recommend a good Lake Garda hotel. That led to this page which features a short list of those hotel I like best. I am confident that whichever one you choose you can be sure your time at Lake Garda will not be spoilt by a lousy hotel.

Hotel Val di Sogno in Malcesine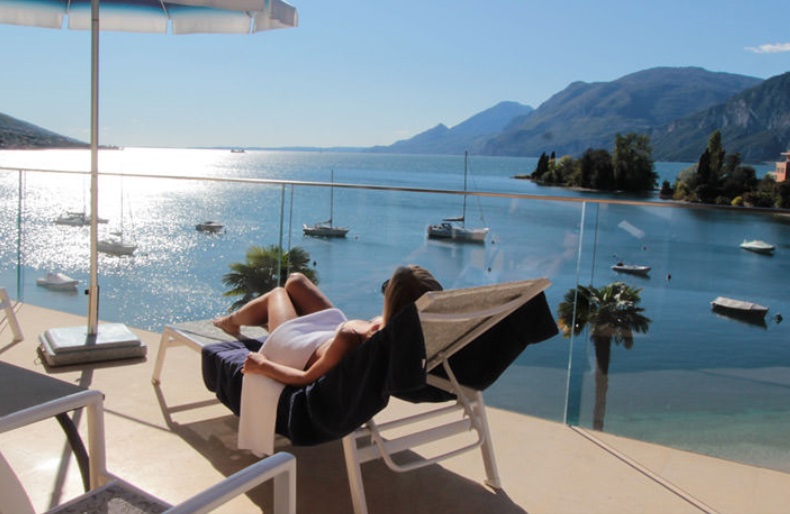 The location is idyllic, the photo gives you a little bit of an idea but in reality it is way better. Nothing much beats waking up in the morning and sitting out on the balcony overlooking this splendid bay. The rooms are huge by Italian standards and the restaurant too is good. For booking details and more independent reviews click here.
The Hotel Puccini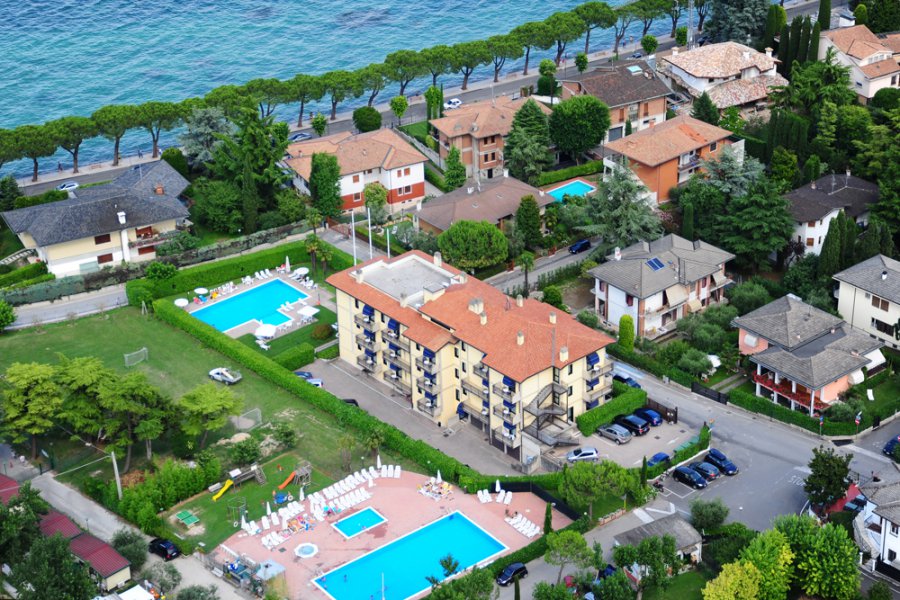 Travelling with children? Then no town on Lake Garda is better than Peschiera del Garda and no hotel in Peschiera is better value than the Hotel Puccini. The hotel is really family friendly, has a fantastic pool and the beach is around the corner. Did I mention that the old town is a short walk away and nearby are many mouth-watering restaurants? Hope I've convinced you...if not read what others say.

Palace Hotel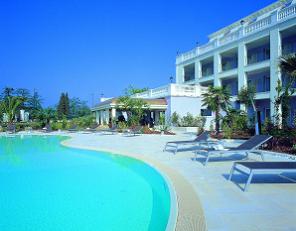 Ideally located to explore both Lake Garda and the wine routes around Verona, this hotel is very new and spotless. The hotel has two pools but the rooftop pool is my favourite. The views over the lake from here are simply stunning.  If you are looking for a really good Lake Garda Hotel, offering top value for money, you don't need to look any further. For reviews of this hotel and booking details click here.
Relais Sant'Emiliano - near Padenghe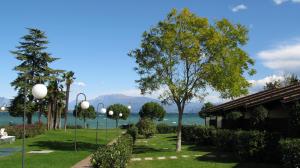 A wonderful Garda hotel located in one of the lakes most beautiful settings. Nearby is a superb golf course and some famous wellness centres. Beautiful views, a lovely pool and a highly rated, yet fairly reasonable restaurant, round of an excellent hotel. For more reviews of this hotel and booking details click here.
Hotel Le Mura in Lazise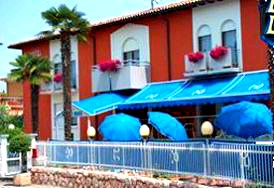 Lazise is a town I really love. Normally when visiting Lake Garda for any length of time we stay here. More a bed and breakfast than a hotel the Hotel Le Mura is nothing fancy but is well located near the castle and a five minute walk from the bustling old town. Very good value. For more reviews of this hotel and booking details click here.
Gardaland Parc Hotel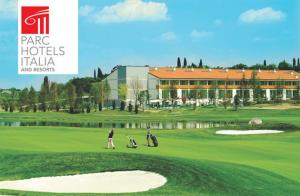 A family style resort hotel that is very near to Gardaland. Far better value than the official Gardaland hotel and offering everything you need for a perfect family holiday. If, in the unlikely event, your children get bored with all the nearby theme parks then the hotel has an entertainment team whose job is dedicated to keeping them busy. For more reviews and photos of this hotel and booking details click here.
The Hotel Mavino – Sirmione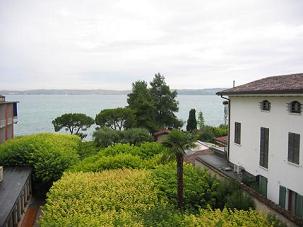 Sirmione's old town is charming and the 28 room Hotel Mavino is right in the heart of this ancient town and near the castle and Roman villa. You won't find many Garda hotels or hotels in Italy with friendlier staff. Rooms are clean and have internet, satellite television, mini bar, air con etc. For more reviews of this hotel and booking details click here.


None of these hotels quite right for you? Why not try the hotel finder below...
Please Book with Us... Maria here, if you enjoy my site I'd love your support.
Simply book your next trip anywhere (not only to Italy) via the link below or with any of the hotel links on the website.
You'll get the best deal available and the income I receive helps me to remain independent and to keep bringing you more of beautiful Italy.