Three & Four Star Hotels in Venice Italy
Where do I stay in Venice? That's a question I am often asked, so, to answer it, I have selected a handful of the best three- and four-star hotels in Venice, Italy... and a boat!
Considering the small size of the city, there are probably more hotels per square foot in Venice than anywhere else on earth. The bad news is that most are overpriced, and many offer poor service.
That's why I have so few 3- and 4-star hotels on my site. I only feature hotels I know personally and that I've loved. 
I know you want your time in Venice to be special, so it's essential to find a great hotel that won't cost a fortune.
I'm confident these hotels will help make your stay in Venice unforgettable. 
The Best 3 Star Hotels in Venice Italy
This summer, we decided to add another hotel to our selection. We visited lots, but none were good enough. Then we decided to give this one a try based on a number of emails from site visitors. Wow, we loved it! Here's our review and photos.

Hotel Abbazia in Cannaregio

Housed in what was once an ancient abbey. The Hotel Abbazia is a warm, friendly hotel and well situated too. Most of the staff speak fluent English and are always full of smiles, which is not always the case in Venice. For more reviews and booking details click here.
Hotel dell'Opera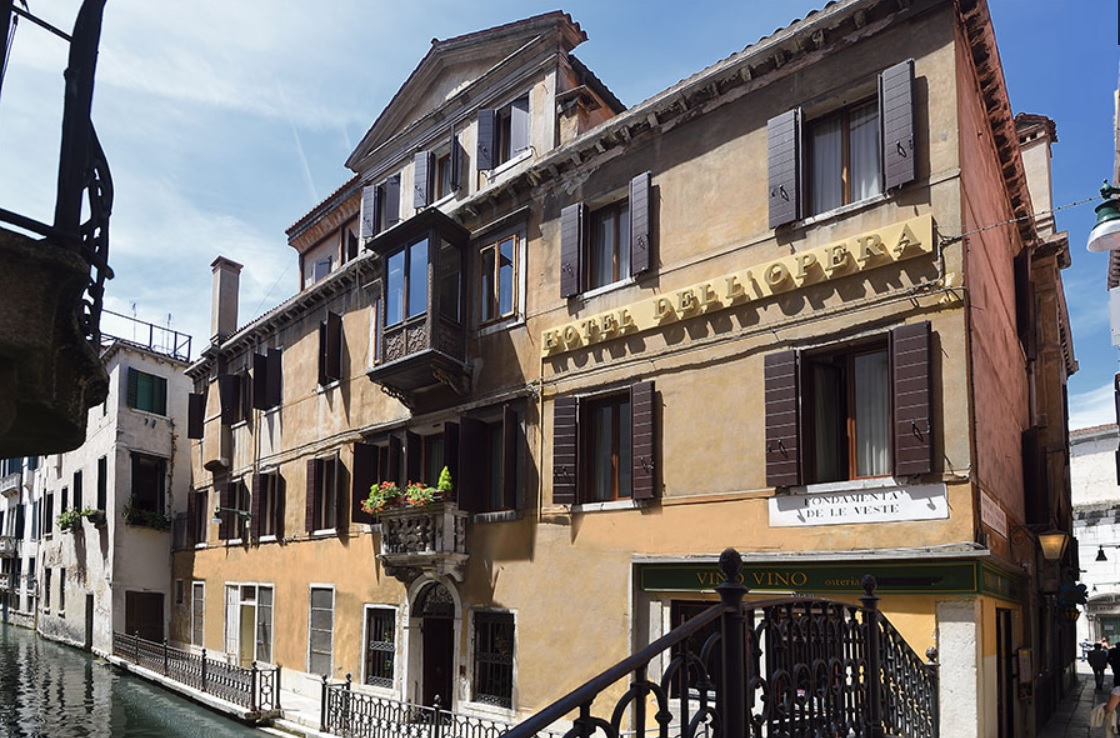 This is a relatively new hotel, but it could well be the best choice when it comes to three-star hotels in Venice. Perhaps it is the newness or the high standard of furniture and service, but it really felt more like a four-star hotel to me. The location is superb too—only a few minutes walk from St. Marks Square. It seems I am not alone in loving this hotel; the reviews on Booking.com rate it as absolutely fabulous.To see these reviews and for booking details click here.
La Locanda di Orsaria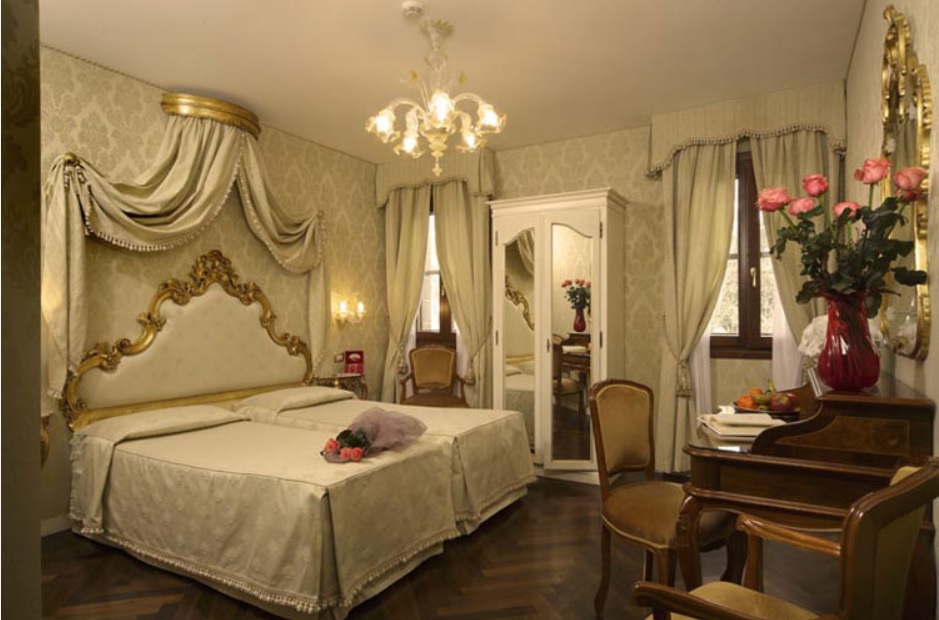 Good location, great breakfasts, and spotlessly clean rooms. The Locanda di Orsario is not very big and is too small to be rated as a hotel according to Italian rules. I guess if it were elsewhere in the world, it would be classified as a boutique hotel. Whatever you want to call it, there is no debating that this is a great choice, and the rates are very reasonable. I don't know about you, but I often prefer smaller and friendlier places anyway, and this is ideal. Owner Pietro and his family are sure to make your stay in Venice special. For more reviews and booking details click here.

The Best 4 Star Hotels in Venice
Foscari Palace in Cannaregio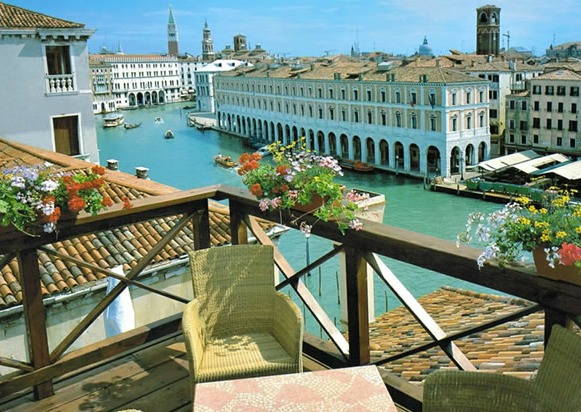 Once the home of 16th-century nobility, it is now a really excellent four-star hotel. Everything is right about this hotel, and the price is that of a three-star hotel. I don't know why they charge these rates in Venice when most others charge exorbitant prices, but I hope it stays like this. For more reviews and booking details click here.
Hotel Concordia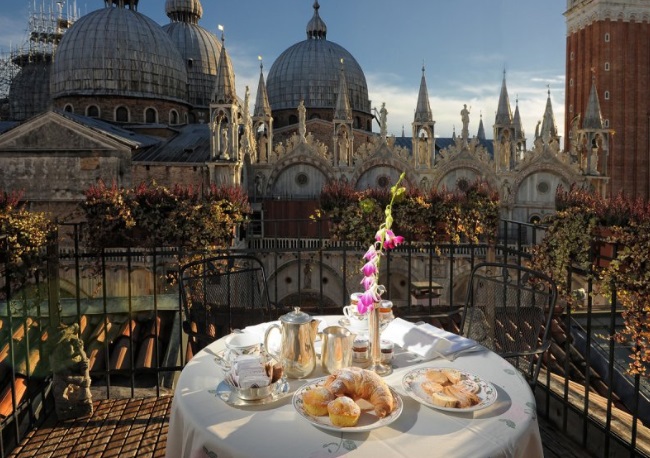 I'd stay here just for the view from the breakfast table. I mean, look at that view! Ask for a superior room with a view of the square, and you'll be in heaven. Other reasons to stay here Well, the location on the doorstep of St. Mark's is unbeatable, and I've always been greeted with big, warm smiles from the baggage guy through to Guliano, the concierge. Find out more about the Concordia here.

Palazzo Stern in Dorsoduro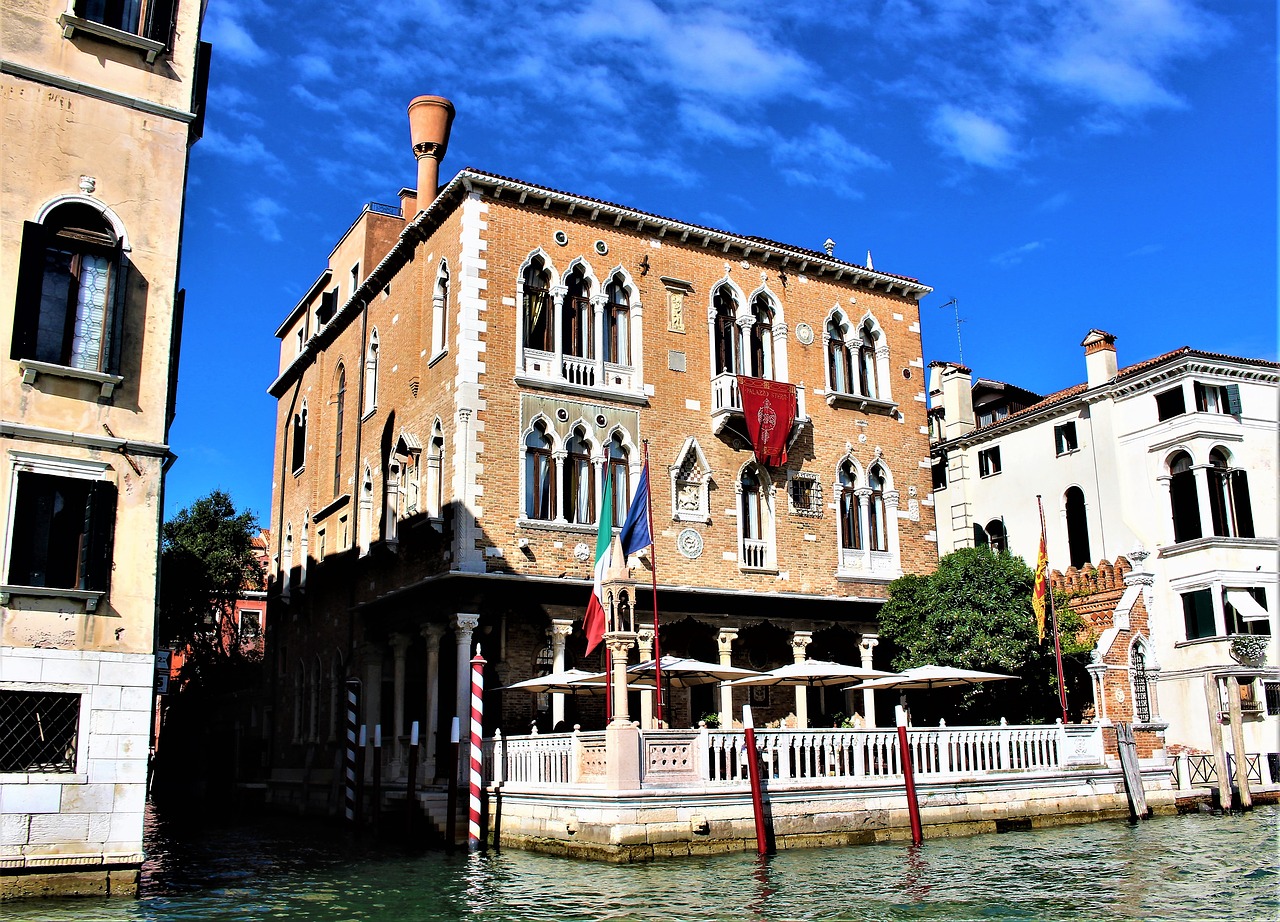 Good hotel with one of the only and best bacon and egg breakfasts in Venice (you'd be amazed at how many people write to me to complain about only getting offered pastries for breakfast). The hotel has some of the biggest rooms in the city too; most overlook the Grand Canal, but if you really want a great view, try the Jacuzzi on the rooftop terrace. For more reviews and booking details click here.
Venice with a Difference
Your Yacht in Venice - The Sarah Sun Island
Make this lovely yacht your home in Venice. The Sarah Sun Island offers great views from her moorings. Breakfasts served on the upper deck are a great way to start the day while watching the colorful morning traffic on the Grand Canal. Find out more here. 

What's your Hotel Tip ?
Have you ever been to Italy? Share a little about the place you stayed. Good or bad we would love to hear from you.
What Other Visitors Have Said
Click below to see contributions from other visitors to this page...

Please Book with Us... Maria here, if you enjoy my site I'd love your support.
Simply book your next trip anywhere (not only to Italy) via the link below or with any of the hotel links on the website.
You'll get the best deal available and the income I receive helps me to remain independent and to keep bringing you more of beautiful Italy.