Essential Tours of Venice Italy
The best tours of Venice Italy selected by an insider - me Maria!
Walking tours, gondola trips, St. Mark's Basilica and even a creepy ghost tour – I have it all!
Exploring Venice takes time. Even visiting only the top attractions in Venice can take a few days, particularly during the peak summer months.
During July and August you may need to stand in line for hours just to get into places like St. Marks's Basilica.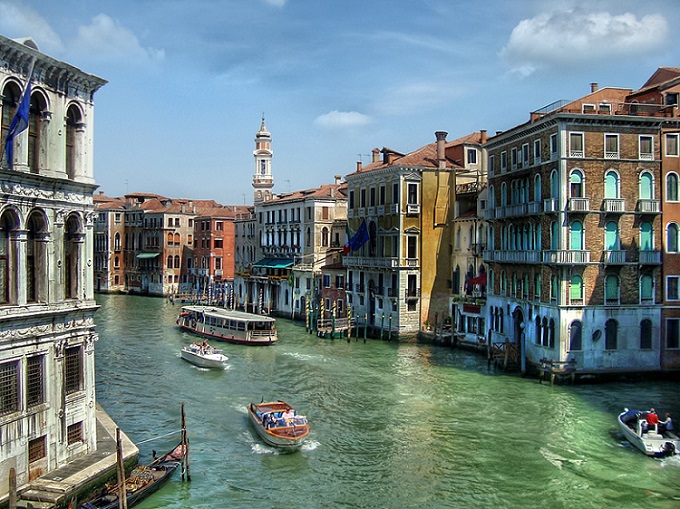 Standing in line is something I really hate. I'm very impatient and fiery... or so my husband says! One long line is enough to drive me crazy for the rest of the day.
For this reason the tours of Venice Italy featured on this page are a very good idea.
Particularly if your time is limited the one days tours are ideal.
They will allow you to see all the top attractions in Venice without having to waste any of your precious time standing in line.
All the tours are in English and led by extremely knowledgeable and highly professional guides. I'm not the guide but, don't worry, the guides are nearly as nice :)
Whether you wish to be serenaded on a gondola or prefer simply enjoying an informative walking tour of Venice you should find something to suit both your taste and budget.
The tours I offer are all done in association with Viator, one of the world's most respected tour operators.
Enjoy my tours of Venice Italy....simply click here.
Now, how about spending a wonderful minute in Venice?
Please Book with Us... Maria here, if you enjoy my site I'd love your support.
Simply book your next trip anywhere (not only to Italy) via the link below or with any of the hotel links on the website.
You'll get the best deal available and the income I receive helps me to remain independent and to keep bringing you more of beautiful Italy.