Best Florence Bed and Breakfasts and Hotels

Florence, together with the wonderful city of Siena (here's our Siena guide), are my two favorite cities in Tuscany.
I am often asked lots of questions about both of them, some of the most common ones I've listed, together with the answers, at the bottom of this page.
However, to answer the most common question of all: Which Florence bed and breakfasts and hotels are the best? I've chosen a handful of hotels and bed & breakfasts ranging from three to five stars, all of which I can recommend with the greatest of confidence. These are the places I stay when I am in Florence.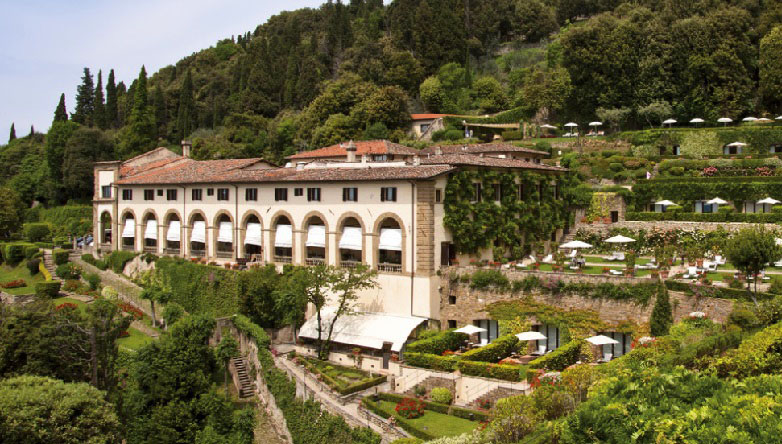 Everything you've ever dreamed Tuscany to be is right here at the Villa San Michele.
This extraordinary hotel, housed within a 15th-century monastery, offers a unique blend of history, elegance, and tranquility. As you wander through the lush gardens, adorned with fragrant flowers and ancient statues, you'll feel as though you've stepped into a Tuscan paradise. The atmosphere is simply magical, transporting you to a bygone era of serenity and charm.
One of the standout features of Villa San Michele is its complimentary shuttle service to Florence. This convenient amenity allows you to explore the enchanting city at your leisure, soaking up its rich artistic heritage, architectural wonders, and vibrant culture. After a day of exploration, you'll find solace in returning to the peaceful sanctuary of the villa, away from the hustle and bustle of the city.
Now, let's address the elephant in the room: the price. Yes, Villa San Michele is an indulgence, but sometimes, certain experiences are worth every penny. If Florence is the trip of a lifetime, then a night or two at this exquisite property is a splurge that will reward you with cherished memories for years to come. Imagine savoring a glass of local wine while admiring the sun setting over Florence, or waking up to the gentle sounds of nature as you enjoy a sumptuous breakfast on the terrace. These are the moments that define a truly unforgettable journey.
So, if you're willing to treat yourself to a slice of Tuscan heaven, Villa San Michele is waiting to welcome you with open arms. More info and photos here.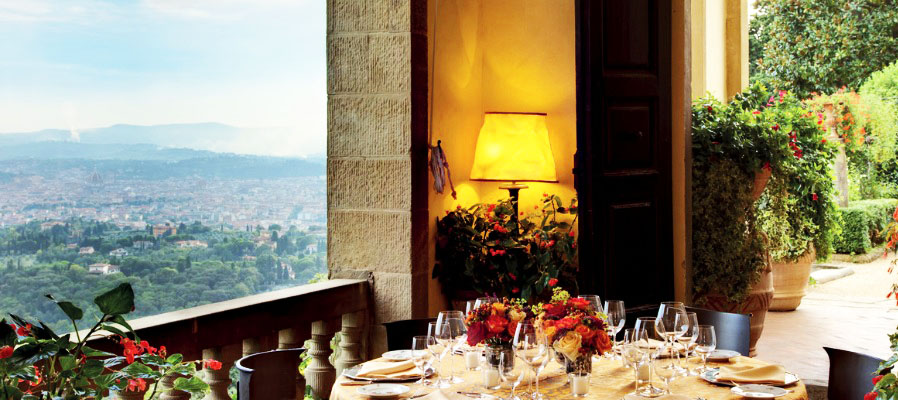 In the Heart of Florence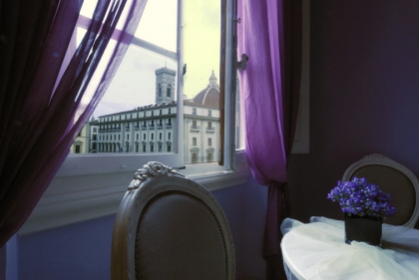 La Dimora degli Angeli (Home of the Angels) is very special. This is quite a place, in a perfect location right around the corner from the Duomo.
As you step into La Dimora degli Angeli, you'll be transported to an older and more elegant age, where charm and sophistication reign supreme. The tastefully decorated rooms exude a sense of timeless beauty, with every detail meticulously crafted to create a serene and welcoming ambiance. It's a place where comfort meets style, offering a sanctuary for weary travelers seeking respite from the bustling city.
The charming historic nature of the building, while undoubtedly part of its allure, also means that some rooms may have slightly smaller dimensions than what some travelers are accustomed to. However, the tasteful design and thoughtful layout make the most of the available space, ensuring a comfortable stay.
It's worth noting that La Dimora degli Angeli does not have an on-site restaurant. However, this is hardly a drawback, as Florence's culinary scene is right at your doorstep, and the knowledgeable staff will be more than happy to provide recommendations for nearby dining options.
Few other Florence bed and breakfasts or hotels can compare. For more please click here.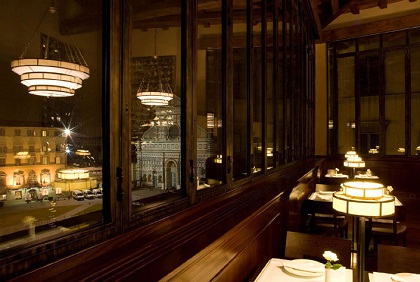 Hotel l'Orologio means watch in Italian and this four star hotel is run with a Swiss-like precision and attention to cleanliness and detail. Every floor is dedicated to a famous watchmaker which is certainly a little different but works out rather nice. A good location is the cherry on top – definitely the best 4 star hotel in Florence. For maps, booking details and other reviews please click here.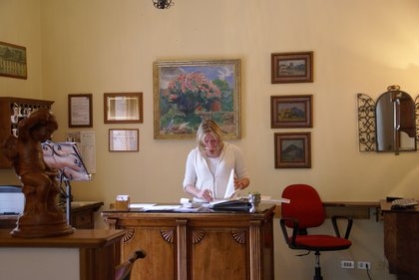 The Hotel David is the only one of all the 3-star hotels in Florence that I would have no hesitation in recommending. A warm welcome always awaits you at the David, with staff going out of their way to make your time in Florence special. Most other places couldn't care less. Clean, spacious rooms and a good location make this easily the best 3-star hotel in Florence. For more photos, maps and bookings click here.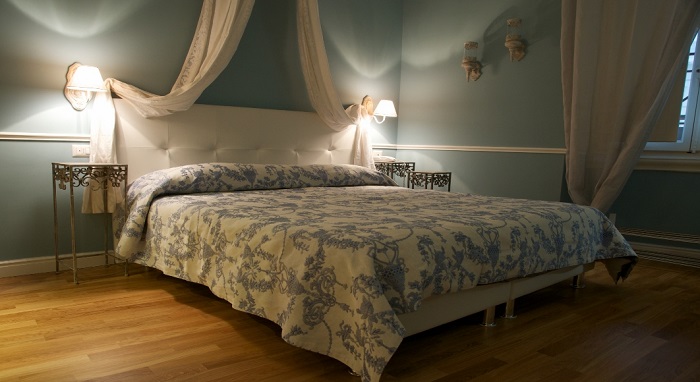 Super friendly and in a super location—perhaps the best in Florence—with Palazzo Vecchio, The Uffizi Gallery, and the Ponte Vecchio only five minutes walk away. The B&B is run by two ladies, Alessandra and Veronica, and I really must compliment them on their wonderfully helpful nature. They are full of smiles, with nothing seeming to be too much trouble. If you'd like to experience the warmest of Tuscan welcomes then click here.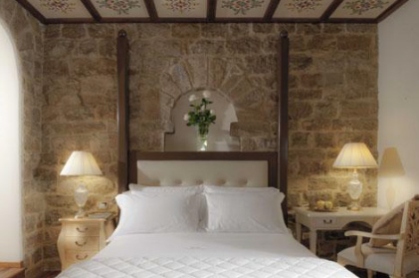 I tend to prefer smaller five-star hotels, and the Golden Tower is the five-star boutique hotel in Florence I enjoy most. The hotel has a lovely wellness center and spa, and because of its small size, you are treated not like a number but as a very special guest. The location is good too, and unlike many hotels in Florence, the rooms are very quiet, so if you need your beauty sleep after a hard day's sightseeing, this is just the place. Here are the details
Recommended by our Facebook Community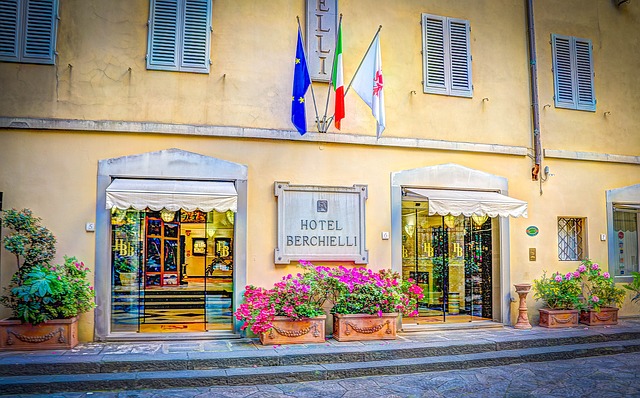 According to Jane Manson from Toronto, there is simply no other hotel in Florence that can hold a candle to the fabulous Hotel Berchielli.  Jane insists, "You won't find a better place to stay in this incredible city!"
Nestled along the picturesque banks of the Arno River, the Hotel Berchielli boasts a prime location that will take your breath away. Imagine waking up to stunning views of the famous Ponte Vecchio or strolling along the riverside promenade just steps from your doorstep. It's pure magic!
Jane raves about the hotel's luxurious rooms and suites, where every detail has been carefully curated for your comfort. From the plush bedding to the stylish furnishings, you'll feel like royalty during your stay. And let's not forget the impeccable service! The staff at Hotel Berchielli go above and beyond to make sure your every need is met with a warm smile and genuine Italian hospitality.
And the best part? The Hotel Berchielli's unbeatable location puts you within easy reach of Florence's most famous sights and attractions. You can explore the magnificent Uffizi Gallery, wander through the charming streets of the historic center, and soak up the city's vibrant atmosphere, all just a stone's throw away.
In Jane's words, "The Hotel Berchielli captures the true essence of Florence. It's a delightful blend of elegance, comfort, and that unmistakable Italian charm. Trust me, you won't want to stay anywhere else!"
I loved the photo she sent me so much that I just had to include it... even though I don't know it personally. Judging by the reviews on Booking.com it is well worth considering.

Tracy Jones from Cardiff tells me this hotel is like the whole spirit of Florence wrapped up and packaged into a building. Not only that but she reckons it is the best hotel that she's ever stayed in. I've never visited but looking at the photos I wish I was there right now.  The reviews on Booking.com seem to agree with Tracy's assessment.
Questions I am often asked about Florence
Florence's historic center is the most popular and convenient area to stay in. It's home to famous landmarks like the Duomo, Ponte Vecchio, and the Uffizi Gallery, as well as charming streets and squares. It offers easy access to major attractions, restaurants, and shops. If you are staying outside of the city center try to choose a hotel with a free shuttle service like the Villa San Michele.
In general, it's not necessary to rent a car if you're primarily staying in Florence's city center. The historic center is best explored on foot, and public transportation, like buses and taxis, can easily take you to other areas of the city. However, if you plan to explore the surrounding Tuscan countryside or visit nearby towns, renting a car might be convenient.
It's recommended to book your accommodation as far in advance as you can, especially if you're planning to visit during peak tourist seasons or major events. Florence fills up fast in the summer months and booking well ahead can help ensure you have a wider selection of options and potentially secure better rates.
Florence is home to numerous iconic attractions. Some of the must-visit sites include the Florence Cathedral (Duomo), Uffizi Gallery, Accademia Gallery (home to Michelangelo's David), Ponte Vecchio, Pitti Palace, and the Boboli Gardens. These are just a few of the many incredible sights Florence has to offer.
To make the most of your time in Florence, it's helpful to plan ahead and prioritize the attractions you want to visit. Consider purchasing skip-the-line tickets (click for a good one) for popular sites to save time. Exploring the city on foot allows you to discover hidden gems and enjoy the charming streets and squares. Additionally, try local cuisine, visit local markets, and immerse yourself in the vibrant culture of the city.
Florence is generally considered a safe city for tourists. However, as with any popular tourist destination, it's essential to stay vigilant and take common-sense precautions. Keep an eye on your belongings, be cautious in crowded areas and on public transport, and follow any safety advice provided by local authorities or your accommodation.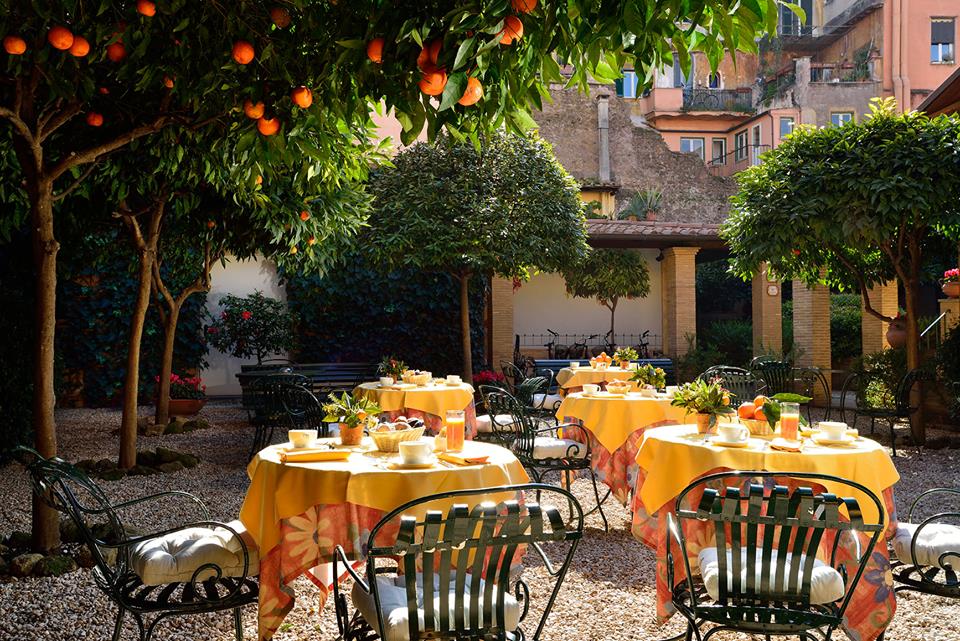 For Hotels in Central Rome click here.
Please Book with Us... Maria here, if you enjoy my site I'd love your support.
Simply book your next trip anywhere (not only to Italy) via the link below or with any of the hotel links on the website.
You'll get the best deal available and the income I receive helps me to remain independent and to keep bringing you more of beautiful Italy.