The Best Hotel in Central Rome

My site is mostly about Venice and the Veneto region; however I've received so many requests asking for advice on hotels in central Rome that I've listed a few of the hotels I can recommend with confidence. The hotels range from three to five stars.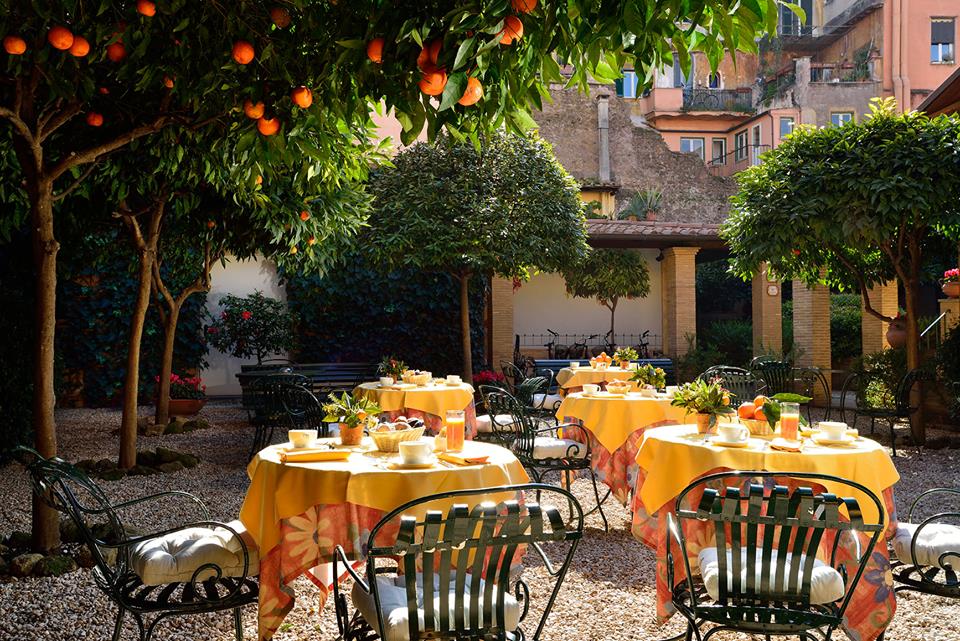 If you don't want to spend huge amounts on a hotel in Rome, and still want somewhere superb, then I would suggest the Santa Maria. A really quaint little place that is full of charm and a short walk away from many lovely restaurants plus most of Rome's tourist sights.
The garden - pictured above - is unforgettable. Enjoying breakfast, with the heady scent of orange blossoms in the air on a warm spring morning, is super special.
Nearly forgot - the free bikes are great too.
For more reviews, maps and booking details click here.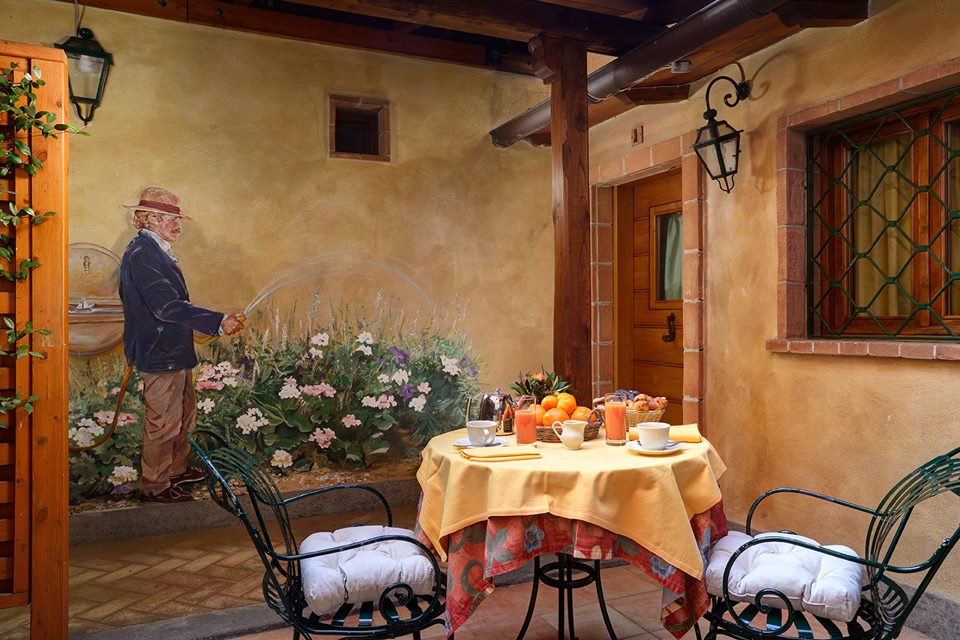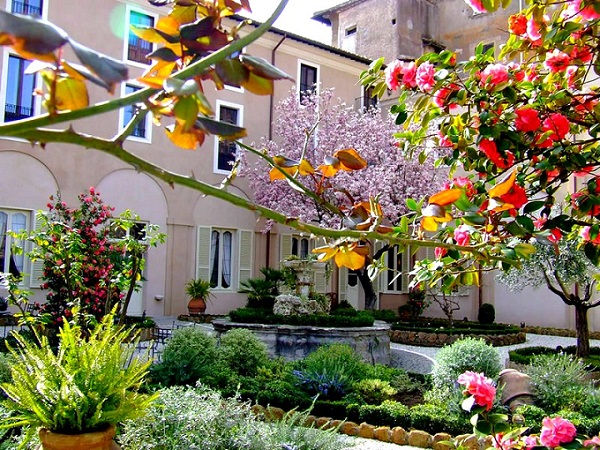 Immerse yourself in the history of Rome with a stay at this superb hotel located in a 17th century monastery designed by Borromini, one of the most famous architects of the period.
The monastery has been lovingly restored into a hotel that is spotlessly clean and quite the most charming in Rome.
Lovely gardens provide a tranquil escape from the hustle and bustle of the city. For more reviews, maps and booking details click here.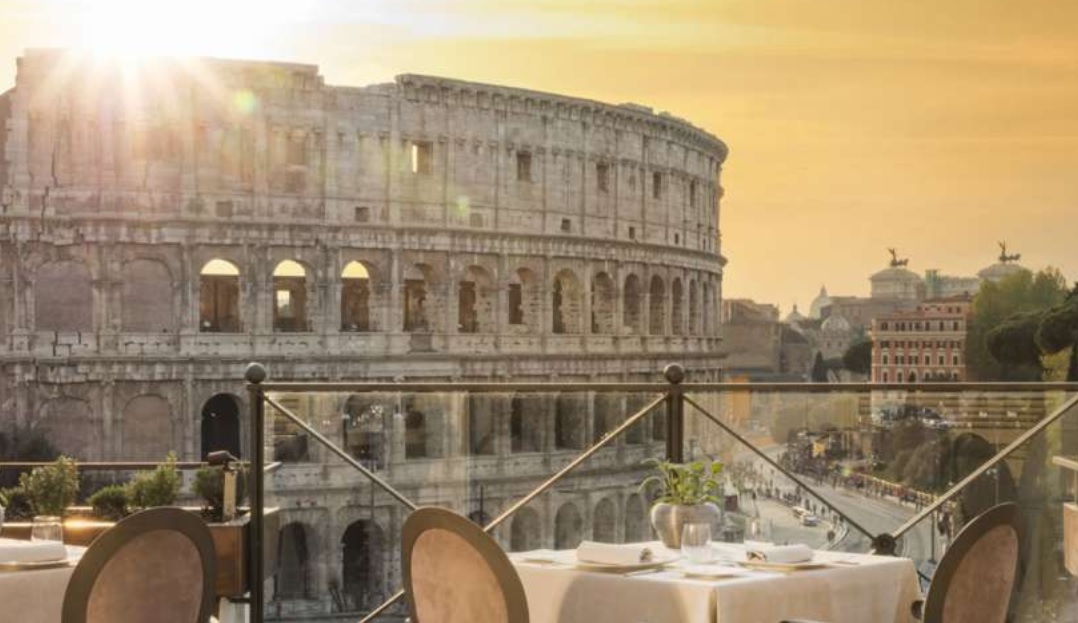 I have to admit I've never stayed here but I did visit their restaurant, at sunset. Sipped an aperitivo and watched the Colosseum turn golden - that pretty much sold me on the hotel. The tour around afterwards convinced me that, if you have the money, then this will be the cherry on top of any stay in Rome.  Here are all the details.
Of course, you've also got some of the top sights in Rome on your doorstep - including the Colosseum and the Cat Aristocracy of the Temples.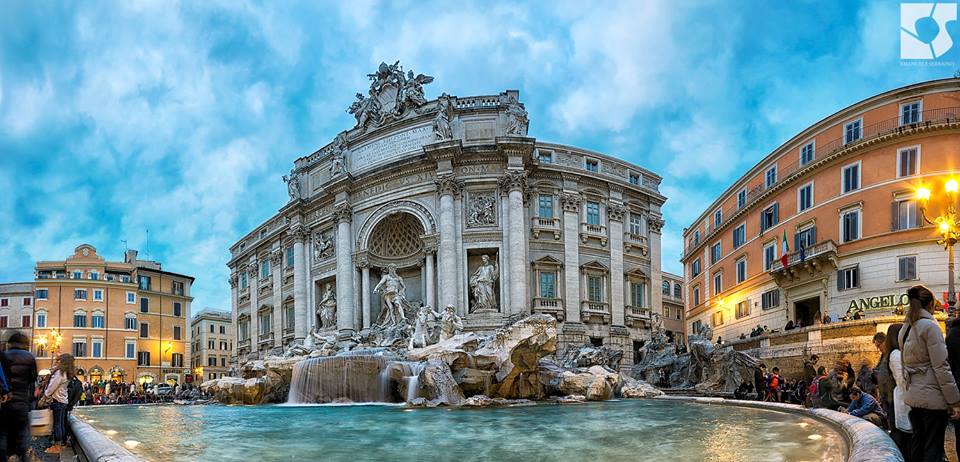 Get much closer to the Trevi Fountain and you'd be in it!  You'd expect that for such a location you'd pay a fortune - right? No... wrong;  the Domus Trevi is surprisingly affordable and it scores 9.8 on the HotelsCombined rating system - virtually unheard of.  Here's more on this great bargain of a bed and breakfast.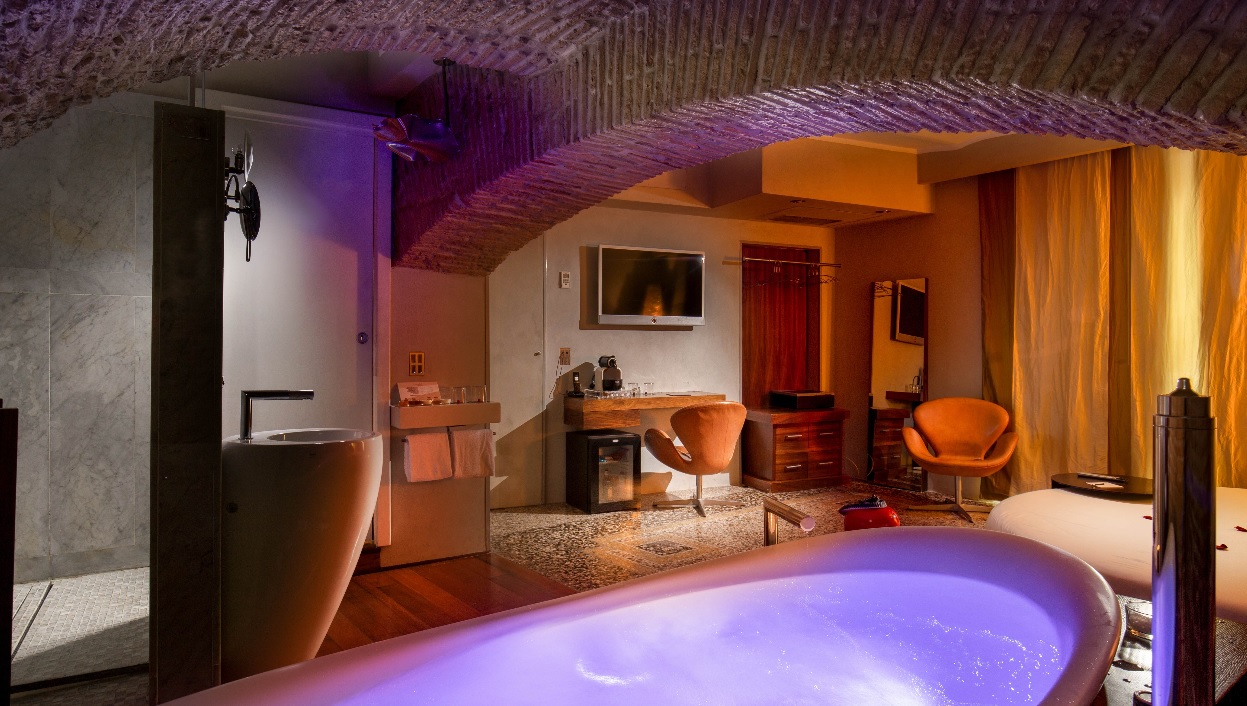 No luxury hotel in central Rome is more romantic than this.
Amazingly stylish, offering an incredible breakfast, a free mini-bar and to top it all the hotel staff are about the friendliest I've ever encountered in a hotel in Rome.
Treat yourself and someone you love to decadent luxury, in a city where love seems to infuse the very air you breathe. The perfect hotel for that honeymoon in Rome. For more reviews, maps and booking details click here.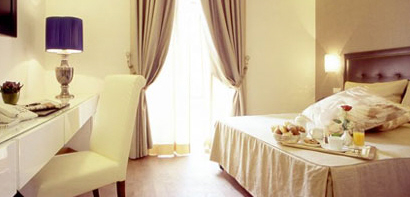 Excellent value and perfectly positioned to explore the best shopping streets in Rome, our shopping in Rome guide can help you with that too.  
Certainly one of the best boutique hotels in central Rome and the rooms are very well appointed and spotlessly clean. Staff really go out of their way to make your time in Rome special.
Not my top choice in Rome but certainly well worth considering.  For more reviews, maps and booking details click here.
Haven't found the right hotel for you? Why not use the search box below to find a hotel in central Rome.
Have You Visited Rome?
Share a little about the place you stayed. Good or bad we would love to hear from you.
What Other Visitors Have Said
Click below to see contributions from other visitors to this page...

Good Value Hotel in Rome Not rated yet
The Hotel Sonya in Rome is delightful! People are friendly and helpful. Breakfast is wonderful. Room large and well laid-out. Lots of restaurants nearby. …
accommodation in Rome Italy Not rated yet
Looking for a romantic hotel in Rome? Try the superb San Anselmo. We were here on our second honeymoon and found a real little haven and an island …
Maria here, if you enjoy my site I'd love your support.
Simply book your next trip anywhere (not only to Italy) via the link below or with any of the hotel links on the website.
You'll get the best deal available and the income I receive helps me to remain independent and to keep bringing you more of beautiful Italy.