Siena: Where History Comes Alive!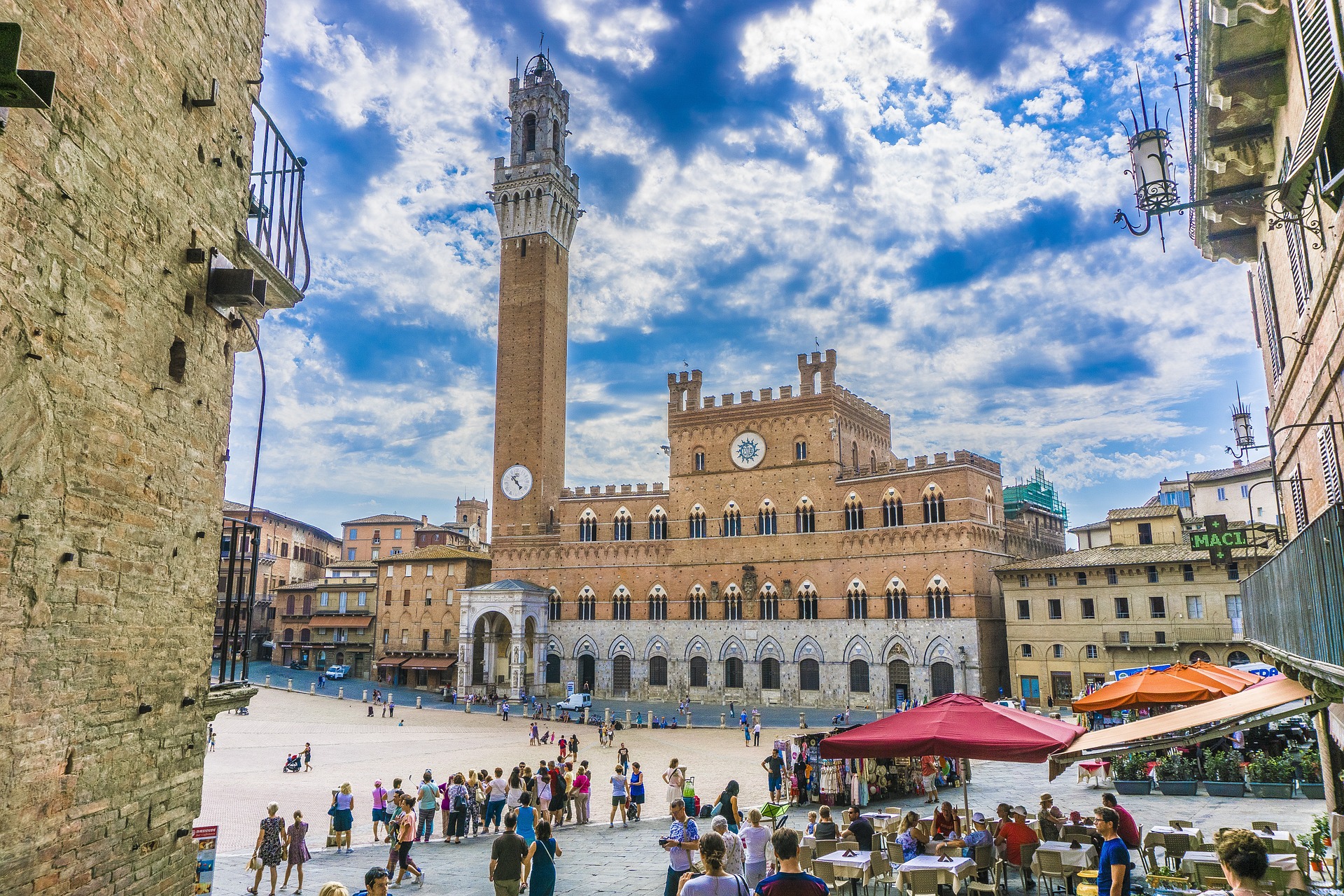 Welcome to Siena Italy, where time seems to pause and history whispers through every winding alley. In this extensive guide, we invite you to join us on an extraordinary journey through Siena's rich history, secret treasures, and tantalizing flavors, as shared with you by locals like Marco, Isabella, and Giovanni.
We start off with a visit to one of Italy's greatest festivals, the Palio of Siena:
The Soul of Siena at the Palio Festival
Marco, a passionate participant in many a past Palio, explains, "Siena's Palio is like stepping into a living masterpiece. Every corner tells a story, each neighborhood as its own traditions and the vibrant energy of the Palio di Siena horse race is something you have to experience. It defines Siena, it is who we are."
The Palio takes place twice a year in Piazza del Campo, and is deeply ingrained in Sienese culture and ignites passionate rivalries among the contrade, the historic districts of the city.

To truly understand the fervor and excitement surrounding the Palio, it's important to delve into its history. The origins of this unique event can be traced back to the medieval period when the contrade would compete in various contests to showcase their strength and bravery. Over time, these contests evolved into the exhilarating horse race that captivates locals and visitors alike.
When it comes to witnessing the Palio, securing a good vantage point is crucial. While many visitors opt for grandstands, locals like Isabella recommend experiencing the race from the heart of the action in the Piazza. "Position yourself along the inner edge of the track," she advises. "You'll feel the thundering hooves shake the very stones beneath your feet and the adrenaline rush as the horses gallop past you. It's an unforgettable experience. The Palio leaves you exhilarated and exhausted all at the same time"
For something quieter there's the Orto de' Pecci...
A Hidden Sanctuary
For a moment of respite, Isabella's favorite tip leads us to the secluded haven of Orto de' Pecci. "This hidden garden is my sanctuary," she shares. "Amidst the city's hustle and bustle, it offers a peaceful retreat where I can reconnect with nature and find solace in its beauty." Stroll along the tranquil paths, breathe in the scents of blooming flowers, and allow the serenity of the garden to rejuvenate your senses.
The Fascinating Secret of the Cathedral of Siena
Did you know that Siena's Duomo harbors a fascinating secret? Marco reveals, "The cathedral's facade, with its stunning black and white stripes, was only the beginning of a grand plan that was never completed. It stands as a testament to both ambition and the imperfections of human endeavors."
Step inside this architectural marvel and marvel at its awe-inspiring interior adorned with breathtaking works of art. Explore the Piccolomini Library, where vivid frescoes by Pinturicchio depict scenes from the life of Pope Pius II. Ascend the majestic staircase to the Panorama del Facciatone, a panoramic terrace that offers a bird's-eye view of Siena's enchanting skyline.
While you absorb the beauty and discover the hidden stories within the Duomo's walls, you'll realize that Siena's rich history is not only visible in its streets but also encapsulated within the sacred spaces of its iconic cathedral.
I've another Cathedral secret for you... under the Question and Answer section at the bottom of this article.
The Flavors of Siena
When it comes to culinary delights, Giovanni insists that indulging in Pici is an absolute must. "Pici is the epitome of Tuscan comfort food," he declares. "The handmade pasta, tossed with flavorsome sauces, takes you on a journey to the heart of our region." Pair it with a glass of Chianti Classico, and savor the authentic flavors that define Siena's gastronomic heritage.
To complement the exquisite flavors of Pici, Siena offers a plethora of delightful culinary experiences. Isabella recommends a visit to the bustling Mercato di Siena, where you can sample fresh local produce, artisanal cheeses, and traditional cured meats. For a sweet treat, don't miss out on Panforte, a rich fruit and nut cake that has been a beloved Sienese delicacy for centuries. Indulge in this delectable dessert with a sip of Vin Santo, a sweet wine renowned for its perfect harmony with the flavors of Siena. 
Near Siena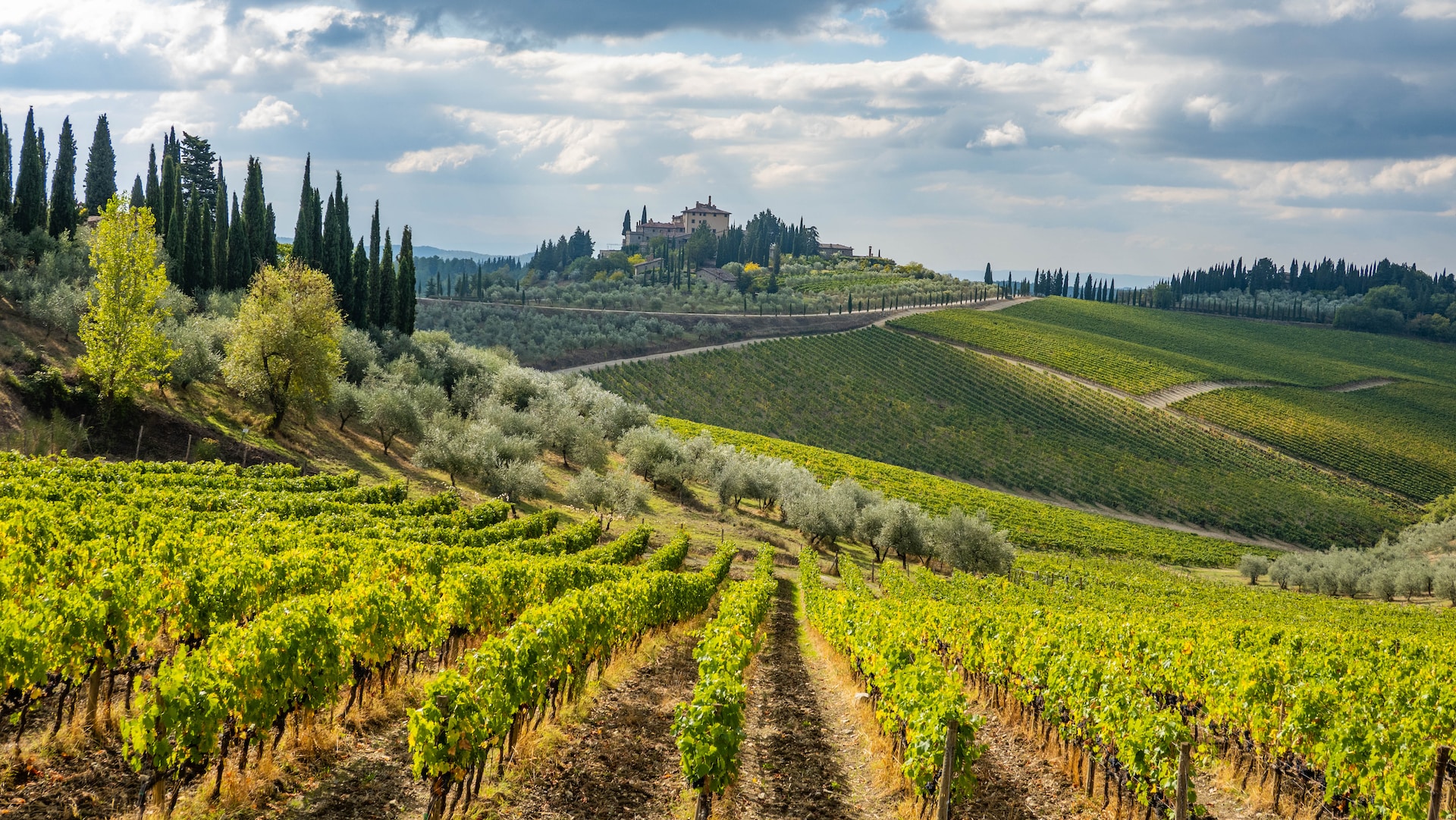 Radda in the Chianti area
Venture beyond the city walls, as recommended by Isabella, to uncover the Tuscan countryside's hidden gems. "Rent a bike and pedal through the picturesque hills," she suggests. "Discover Monteriggioni, a perfectly preserved medieval village. Walk along its ancient walls and let yourself be transported back in time. Go further too and explore the countryside around Radda in the Chianti area too; you'll need a car here, unless you are a fantastic cyclist."
You will likely have to bid farewell to Siena at some point, however, you'll carry with you the memories of its timeless beauty, where every corner reveals a tale, every dish tells a story, and the warmth of locals like Marco, Isabella, and Giovanni leaves an indelible mark on your heart.  
Hotels in Siena
To fully immerse yourself in the magic of Siena, I recommend staying in the heart of the city. The Grand Hotel Continental, a luxurious 5-star hotel, offers a truly regal experience with its opulent rooms, breathtaking views, and impeccable service. Alternatively, if you prefer a more intimate setting, Hotel Athena, with its elegant rooms and panoramic terrace, provides a perfect blend of comfort and charm.
For those seeking a more authentic experience, the Hotel Santa Caterina offers a delightful mix of Siena city and Tuscan countryside. Wake up to the aroma of freshly brewed coffee and indulge in homemade pastries on the terrace, all the while feasting on the magnificent views of vineyards upon Tuscan hills, before venturing out on the 15-minute walk to the old town of Siena.
Getting to Siena
Getting to Siena is a journey filled with scenic beauty and convenience. The city is well-connected, allowing visitors to choose from various transportation options.
If you prefer flying, the closest international airports are Florence Airport (FLR), located about 70 kilometers north of Siena, and Pisa International Airport (PSA), approximately 140 kilometers west. From there, you can easily reach Siena by train, bus, or car rental.
Traveling by train is a popular choice, offering a comfortable and picturesque journey. Siena has its own train station, located just outside the city walls. Direct trains connect Siena with major Italian cities such as Florence, Rome, and Milan, making it convenient for both domestic and international travelers.
If you prefer the flexibility of a road trip, renting a car (click for best option) allows you to explore the scenic Tuscan countryside at your own pace. Siena is well-connected to the major highways, and the drive itself offers breathtaking views of rolling hills, vineyards, and charming villages.
| Tip
🚆 You can find and buy cheap train tickets for your trip in advance here
Questions About Siena
A: Siena's historic center is best explored on foot. The city is compact, and its narrow streets are filled with hidden discoveries. However, keep in mind that the city is hilly, so wear comfortable shoes and be prepared for some uphill walks.
A: Absolutely! One such gem is the Crypt under the Duomo, where you can marvel at the ancient foundations of the Cathedral. Another hidden treasure is the Palazzo Chigi Saracini, a stunning palace that houses a music academy and holds occasional concerts.
A: Sienese cuisine is renowned for its simplicity and use of high-quality ingredients. Indulge in dishes like Pici, a thick hand-rolled pasta, and Panforte, a rich fruit and nut cake. Don't forget to pair your meal with a glass of Chianti wine, produced in the nearby vineyards.
A: Yes, there are several wonderful day trip options. Explore the charming town of San Gimignano, famous for its medieval towers, or visit the beautiful Val d'Orcia region, known for its picturesque landscapes and thermal baths.
San Gimignano
Please Book with Us... Maria here, if you enjoy my site I'd love your support.
Simply book your next trip anywhere (not only to Italy) via the link below or with any of the hotel links on the website.
You'll get the best deal available and the income I receive helps me to remain independent and to keep bringing you more of beautiful Italy.