The Best Beach in Italy

Italy is full of beautiful beaches and on this site and our Piedmont, Sardinia and Liguria site we feature many of the best beaches in Italy.
Here we share the five beaches in Italy my family and I love most. A few could easily qualify as the best beach in Italy and two of them rate among the most beautiful beaches in Europe.
I would love to call these beaches Maria's (that's me) best beaches but I can't. I have to credit the other two members of my family, my son and hubby who spent as much time enjoying these superb beaches as I did.
The hardest part? Choosing one!
Stunning beaches Italy has in abundance, every type you can imagine, black sand, white sand even pink sand for those who'd love something more feminine (click here for the pink one) . Want turquoise waters or prefer emerald green? Don't worry Italy has seas of every beautiful hue.
Not only did we try to find the best beach in Italy but at the same time we discovered some great places to stay, perfect for exploring these beaches.
Let's begin discovering the best beaches in Italy...

Cala Luna
Cala Luna means half moon beach in English. Often rated the loveliest beach in Italy we couldn't decide if we agreed, but loved it lots all the same.  The beach is particularly great in early spring when you are likely to have it almost to yourself. Best way to get to the beach? By boat from Cala Gonone. Boats leave regularly during the summer. Again, I recommend staying at the Bue Marino Hotel, they are very good at helping you with boat or hiking trips to explore the beaches.
Cala Goloritze Beach in Sardinia
A great contender for the title of the best beach in Italy, a stunning paradise where azure seas lap at ivory pink sands. The gently sloping shore means the shallow water is perfect for young children while older children will love exploring the little nooks and crannies in the rocks. The best way to reach the beach is by boat from Cala Gonone. Cala Gonone is where you should base yourself too. The perfect place to stay? I would highly recommend you try to get in at the Bue Marino Hotel located right on the beach in Cala Gonone.
The Island of Elba
Elba has a number of good beaches. Our pick of them is the Spiaggia di Cavoli beach. The best place to stay on Elba is the Hotel Sant'Andrea, a lovely little place that offers amazingly good value. You'll need a car to explore the island properly,
Conero in Le Marche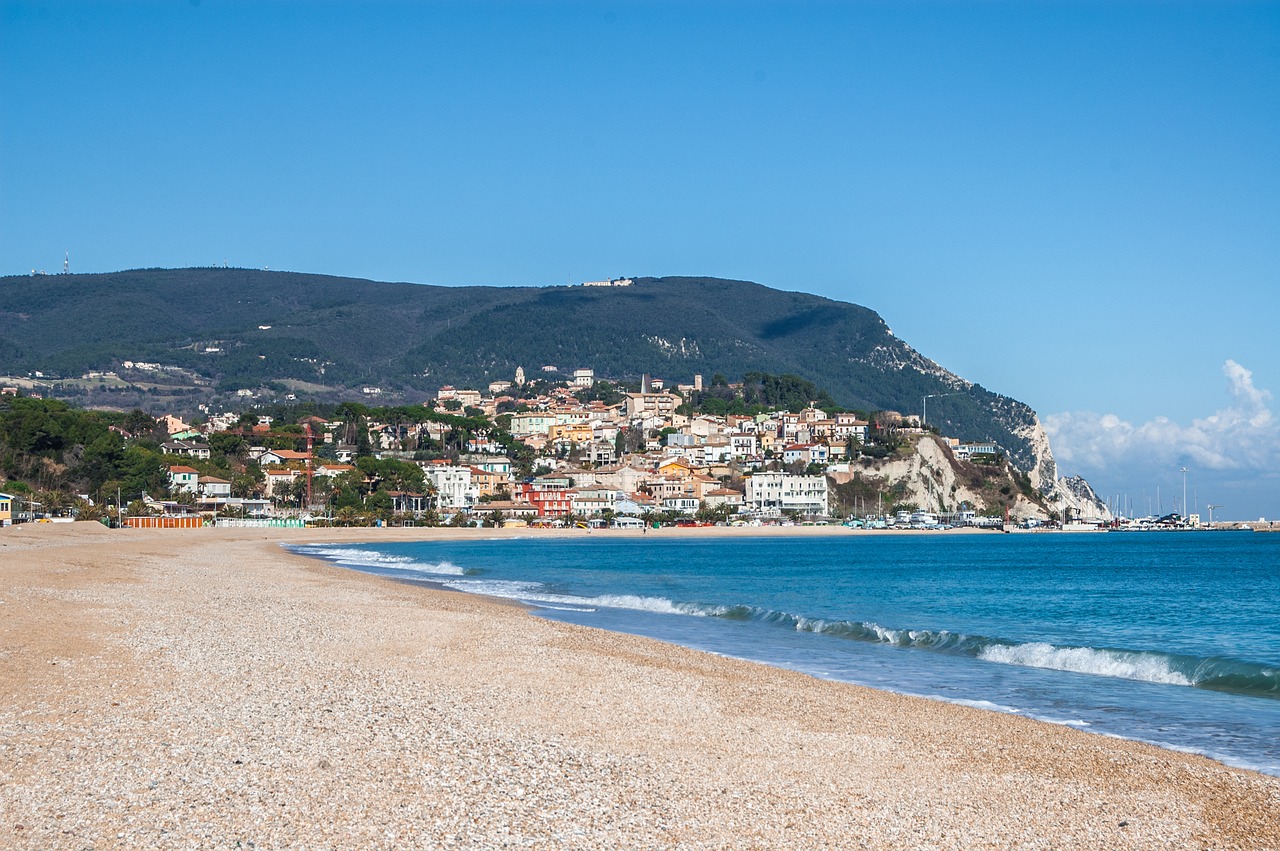 Conero is not at all well known outside of Italy and yet the beaches on the edge of this nature reserve are lovely. The photo below taken by Fabio Fava, a friend of mine, gives you a good idea of what to expect. For more on Conero click here.

Numan is the most popular base for exploring the Monte Conero beaches and a good hotel choice near here is the old Napoleonic Fort which is now a great beach hotel.
Venice & Beaches

Venice is not famous for its beaches but nearby you will find some really rather decent beaches, Albarella private island beach is probably the best of the beaches near Venice although the spa town of Bibione has a very decent beach and so does Sottomarina.
Albarella Island requires you to stay on the island to be able to access the beach and all the facilities. The Albarella Beach Resort hotel is your best option.
In Bibione I would recommend the Hotel Bellevue which is right on the beach.
For more on the beaches and the towns mentioned, plus others too, click here.
The Other Best Beaches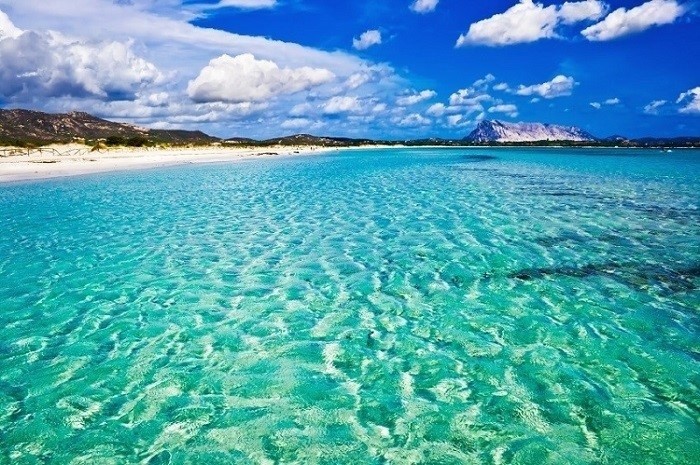 The Costa Smeralda in Sardinia (photo above) is home to another three or four of Italy's loveliest beaches. For my Costa Smeralda Beach Guide click here.

Need a great beach near Rome or Florence? Try these!
Of course other regions of Italy have awesome beaches too. We've visited many of them and my husband shares our favorites in Sicily (click here) and Puglia (click here).
Please Book with Us... Maria here, if you enjoy my site I'd love your support.
Simply book your next trip anywhere (not only to Italy) via the link below or with any of the hotel links on the website.
You'll get the best deal available and the income I receive helps me to remain independent and to keep bringing you more of beautiful Italy.