Pictures of Veneto Italy

Here we have grouped together a collection of all the pictures of the Veneto region that didn't really fit on our Lake Garda, Verona and Venice Italy photo pages.

The photos range from a haunted house, which is down the road from our home, through to a lovely one of the amazing Chioggia fish market on an early spring morning.
Unfortunately the ghost who often appears at the upper windows of the haunted house( so people say) doesn't seem to appear in our photo. Although at least a dozen people have written to me saying they see it in the photo in one of the the windows at the top....mmm...I'm not convinced. What do you think?

People say that if you go closer, on a night when the full moon is starting to rise, you are assured of seeing it. I have never been brave enough.
After reading about the horrible end so many people have met with that haunted castle in Venice (read about it here) I think you'll also stay well away.
Besides the ghost a favorite of mine are the two last photos of shutters. So typically Italian.

The photos were either taken by me or by James Martin from the Wanderer's Eye.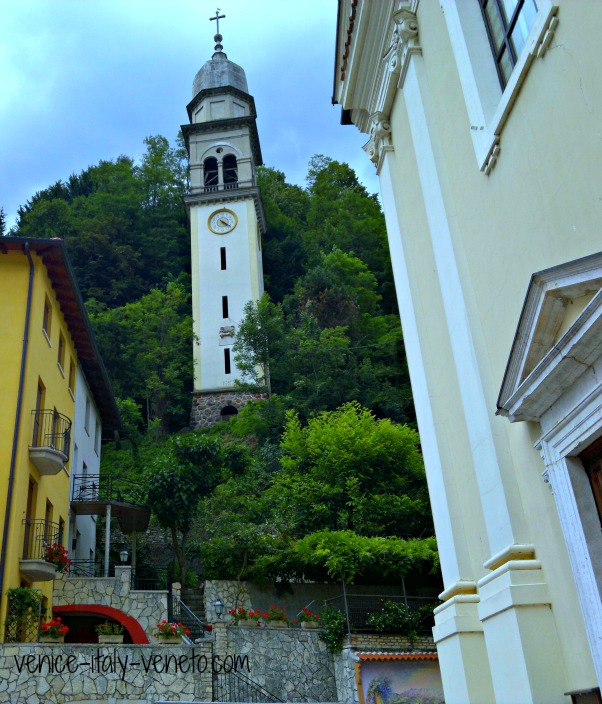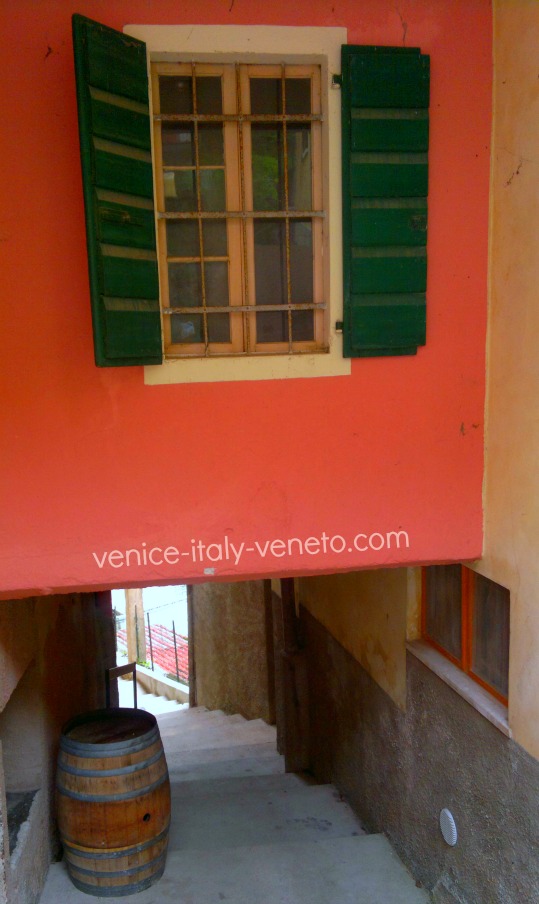 Arsiero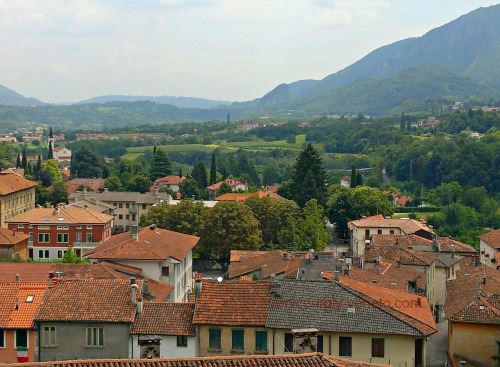 Photo of Gardaland taken by Maria - which is me!
Piovene Rocchette

A Street Leading up the Mountain in Piovene Rocchette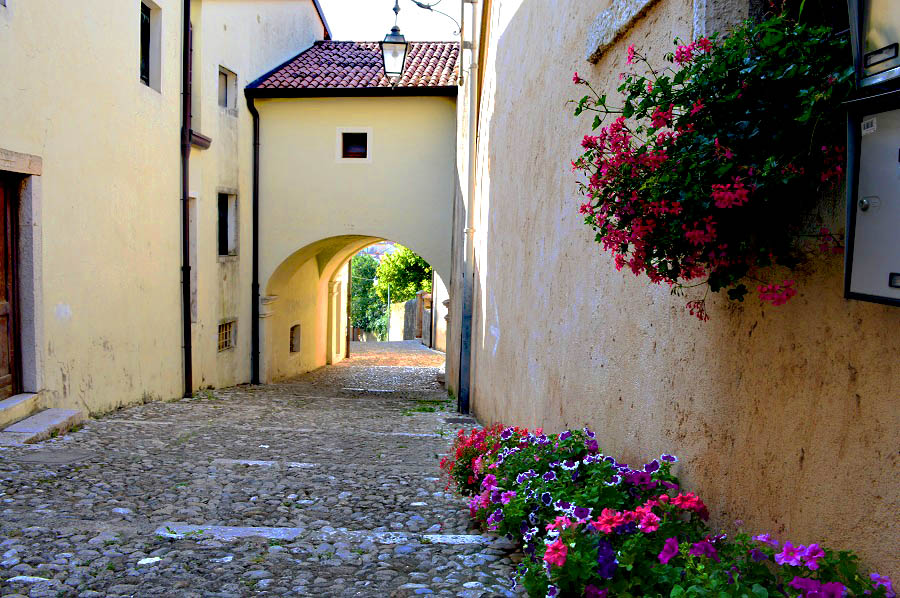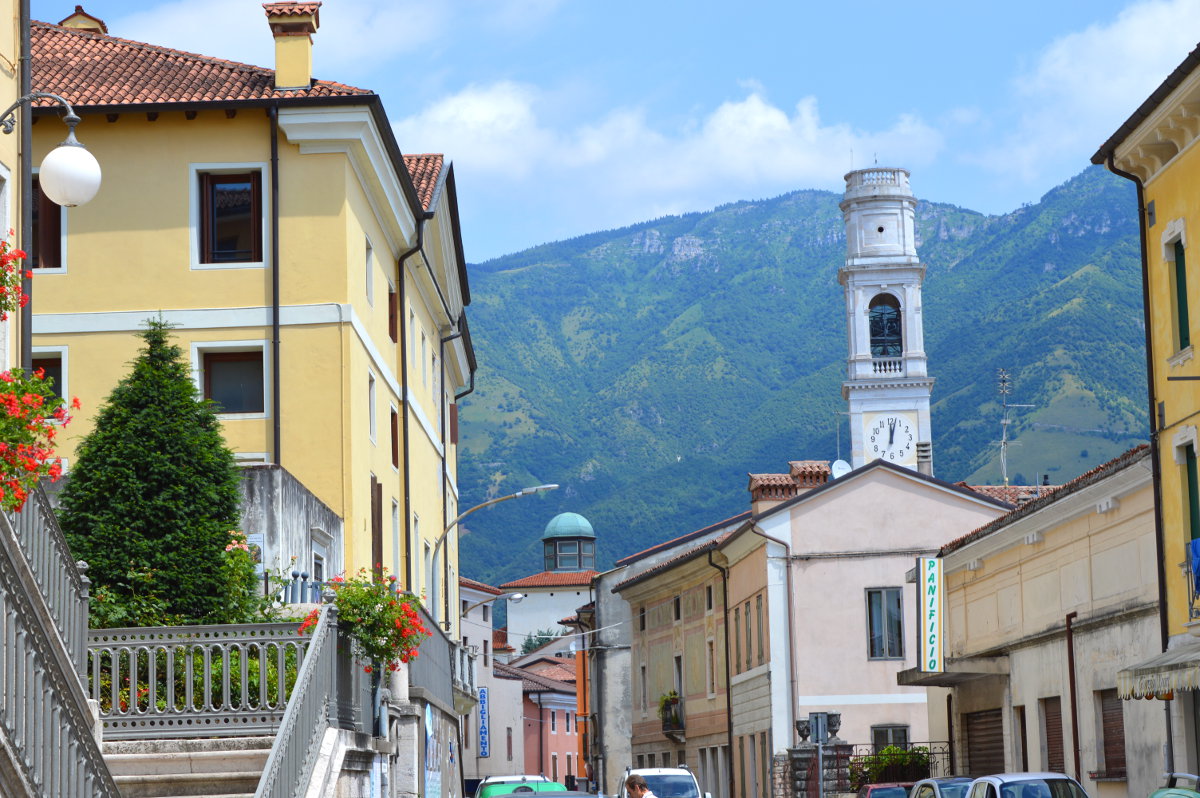 Photos taken by me in our home town
A Haunted House in  Piovene Rocchette

The photo of the haunted Italian Castle was taken by me in Piovene Rocchette - the ghost is normally at the top windows!
Elsewhere in Veneto

Chioggia Fish Market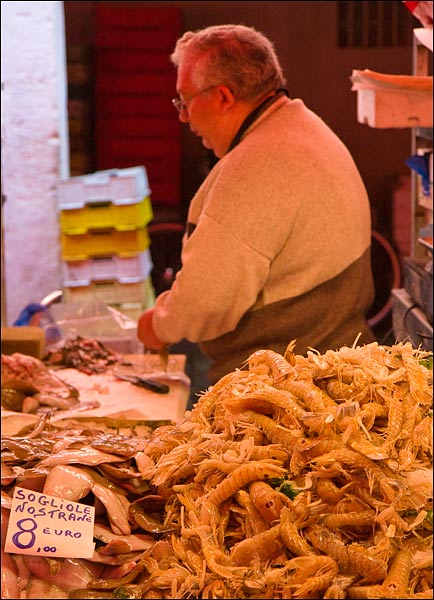 Photo of the Chioggia Fish Market taken by James Martin.
A Window On the Veneto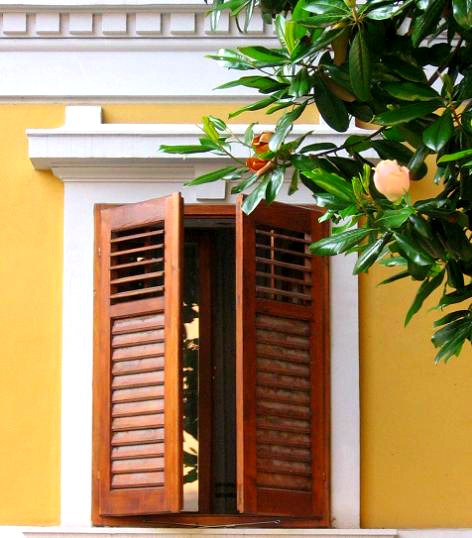 Shutters and Flowerboxes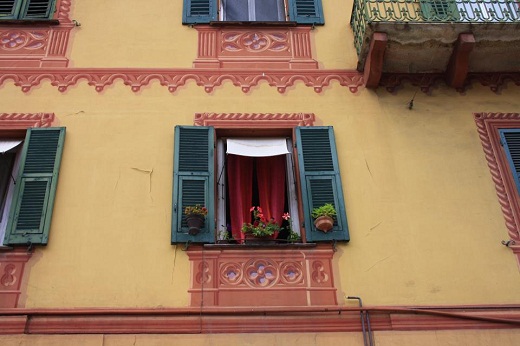 One of our favorite spots in beautiful Liguria - Varigotti. Click for this and other Ligurian getaways!
Please Book with Us... Maria here, if you enjoy my site I'd love your support.
Simply book your next trip anywhere (not only to Italy) via the link below or with any of the hotel links on the website.
You'll get the best deal available and the income I receive helps me to remain independent and to keep bringing you more of beautiful Italy.