Borghetto sul Mincio

I really feel bad sharing Borghetto sul Mincio with you, please don't tell others about it, let's keep the secret between us.
Visit and you'll hardly believe that such a delightful, magical little place can exist and yet remain hidden from the all-seeing eye of international tourism. Strange it may be but happily it's true, although in July and August more seem to be discovering it with each passing year.
So beautiful is this village that the Italian body of experts, whose only job is to study Italian villages, rate this as one of loveliest of all Italian villages.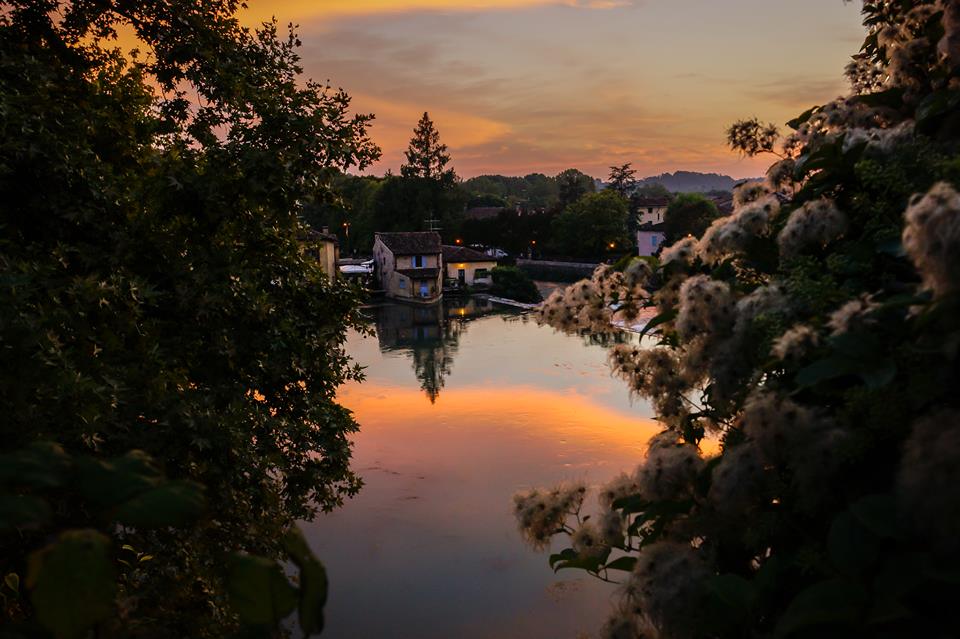 Exploring Borghetto

We normally stay for at the Borghetto Vacanza nei Mulini, which is right in the area and offers very good value.
While exploring Borghetto and its surroundings, you'll find a wealth of captivating attractions to discover. One of the highlights is the Scaliger Castle, boasting a rich history that spans over a millennium. During the summer, the castle comes alive with a vibrant array of concerts and events, providing an unforgettable experience that will undoubtedly leave you enamored.
Another notable landmark is the 14th-century Ponte Visconteo, an integral part of a dam that adds to the historical charm of the area. As is characteristic of Italy, you'll also stumble upon numerous charming churches, with the 11th-century Church of Saint Mark the Evangelist being a true gem among them.
Yet, what truly sets Borghetto apart is the captivating sense of genuine rural peace and serenity that permeates the entire region. Take a moment to sit by the river and marvel at the timeless beauty of the ancient mills in action. Alternatively, you can embark on a leisurely cycling adventure along the gentle paths that lead you all the way to Peschiera del Garda. Bicycles are available for hire in Borghetto, allowing you to enjoy a leisurely day exploring the enchanting countryside.
Even during the winter months, Borghetto unveils a whole new dimension of charm. As the mist gracefully envelops the surroundings in the evening, you'll feel as though you've been transported back in time, experiencing the evocative atmosphere that has captivated visitors for centuries.
So, whether you visit in summer or winter, Borghetto sul Mincio promises an unforgettable journey through time and a chance to embrace the authentic essence of rural Italy.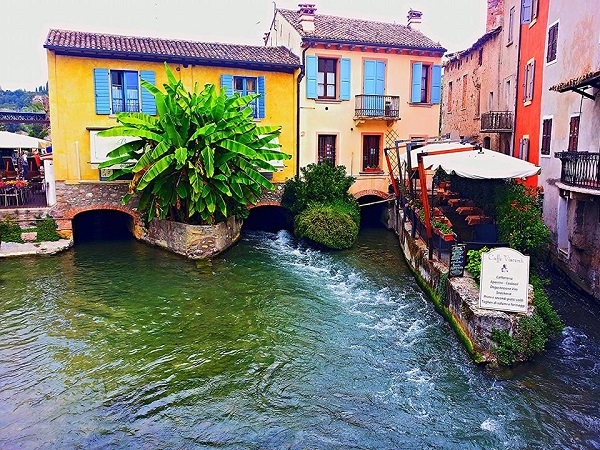 Tortellini Heaven

Borghetto, a place of culinary delights, holds a special claim to fame as the birthplace of Tortellini. Prepare your taste buds for a culinary journey like no other, for anything involving Tortellini here is simply superb.
Known as the "Nodo d'Amore" or "love knot," these delicate parcels of pasta carry a bittersweet tale reminiscent of Romeo and Juliet. Two forbidden lovers, bound by their affection, knotted their handkerchiefs and bravely embraced the river's depths, etching their tragic love story into the fabric of this remarkable place.
Let the flavors of Borghetto's Tortellini weave their own love story on your palate, a testament to the passion and artistry that enriches every aspect of this enchanting destination.
A restaurant famous for their Tortellini is Ristorante Alla Borsa Valeggio, if you'd like to go to Tortellini heaven then book yourself a table as soon as you get to town.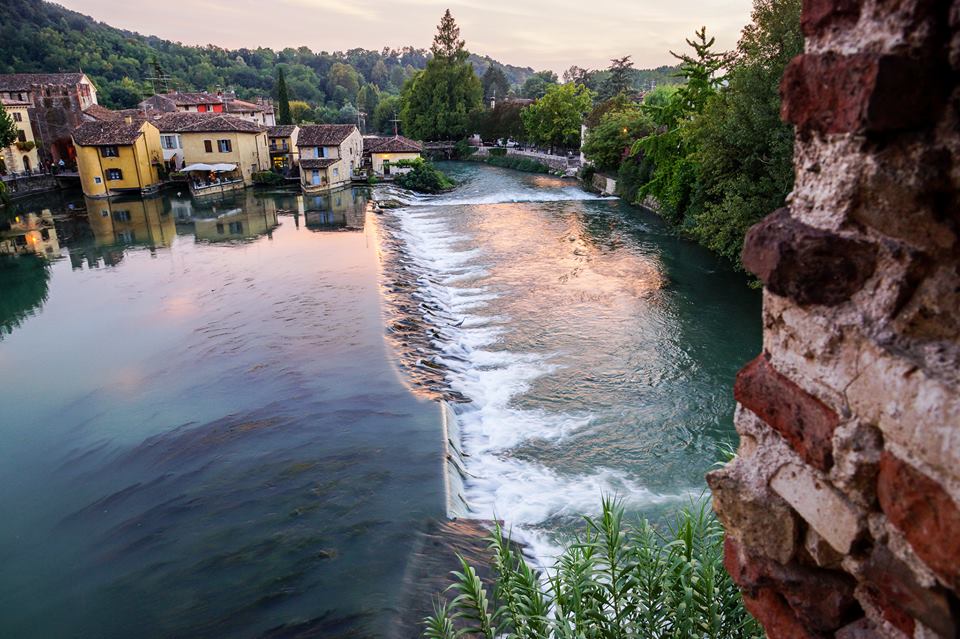 Where is Borghetto?

Return to a Secret Italy Index