Vicenza, Padova & Verona Photos

My Vicenza, Padova and Verona Photos page features a collection of photos of these towns. The photos are varied and range from open air markets through to ancient buildings and bridges.
I have to be honest though and admit that not all the photos were taken by me, my photos sometimes don't exactly turn out like I want.

If you would rather view photos of Venice or elsewhere in Italy please click here.
A Courtyard in Verona - Taken at the Gabbia D'Oro
Verona has to be one of the loveliest cities in all of Italy. It isn't only a great place to be a tourist in but it is one of the best cities in which to live in Italy. They do a ranking of the top cities in Italy every year - Verona is always in the top section. For more on this amazing city visit my guide here.  The photo is from the Gabbia d'Oro, the best place to stay in Verona although it is rather expensive.
Verona from the Hills
The Adige river flows through Verona and encircles the old city. There are some great bridges crossing the river too. One leads to the Scaliger Castle while another takes you to the hills overlooking the city. It's here you'll find the Roman Theatre which now hosts Shakespeare's plays during the summer months. The photo above was taken from the theatre. 
Verona - Typical Street Scene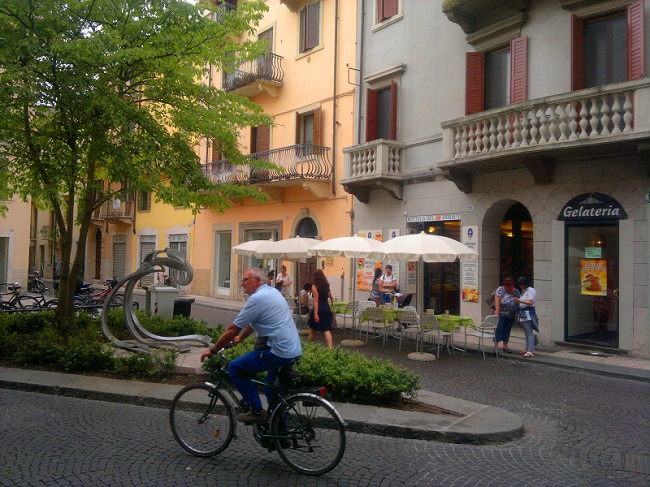 Squares in Vicenza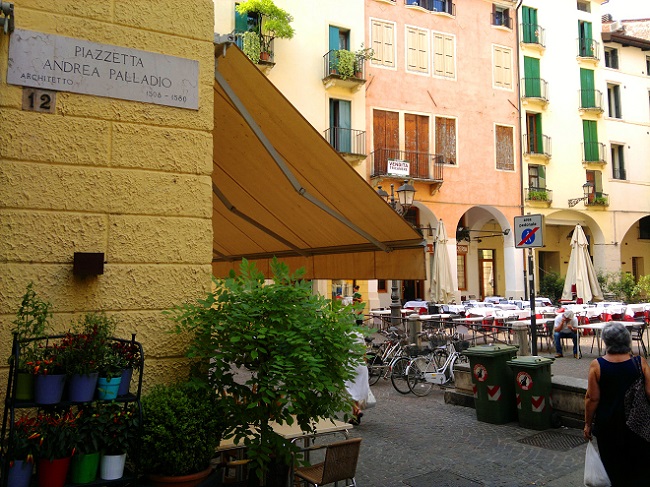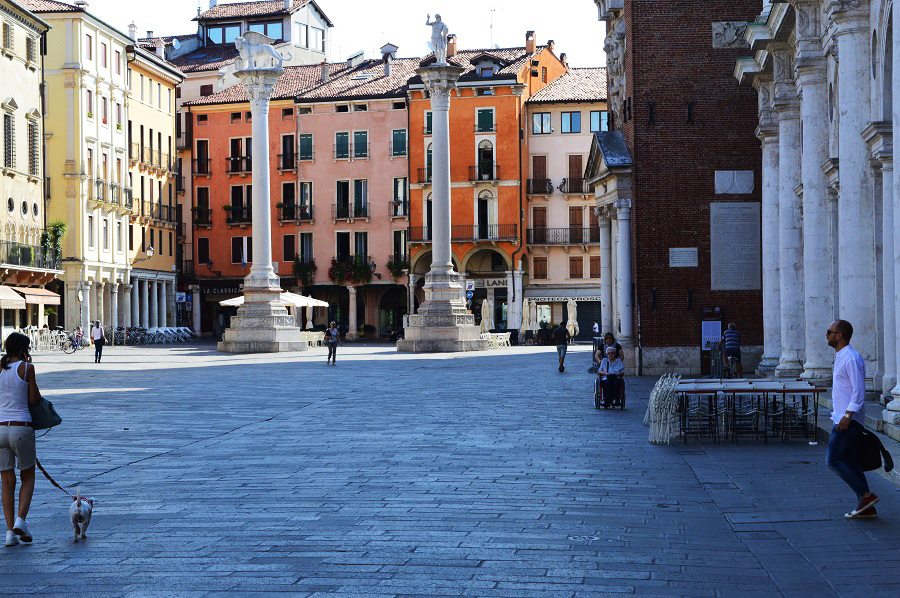 Vicenza is full of some of the most beautiful squares in Italy. The famous architect Andrea Palladio came from the city so you're in for a treat if you like Palladian architecture - nearly every square has something memorable by this architect. For more on the city click here.

Our Home Town of Piovene Rocchette, near Vicenza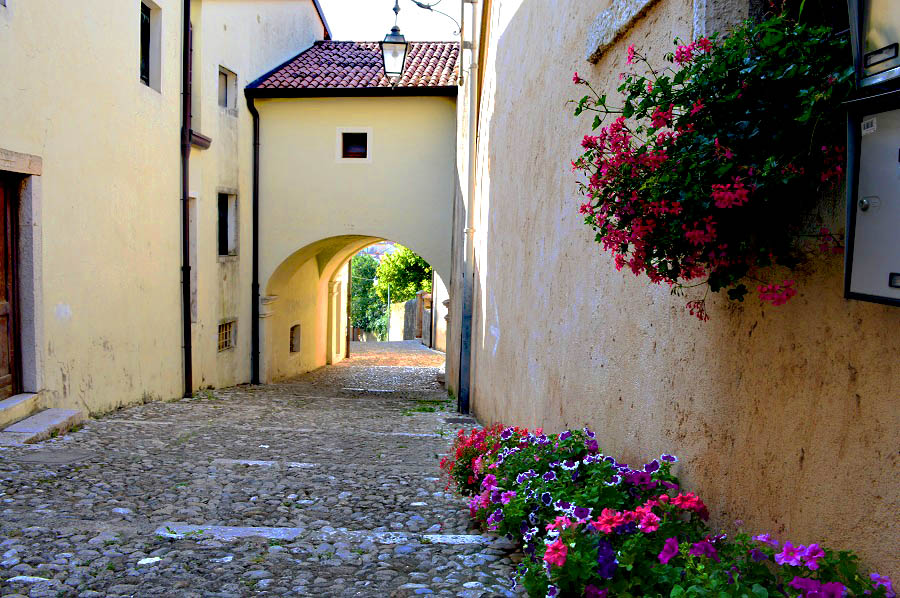 The photo above was taken by me in the little town of Piovene Rocchette
The Market in Padova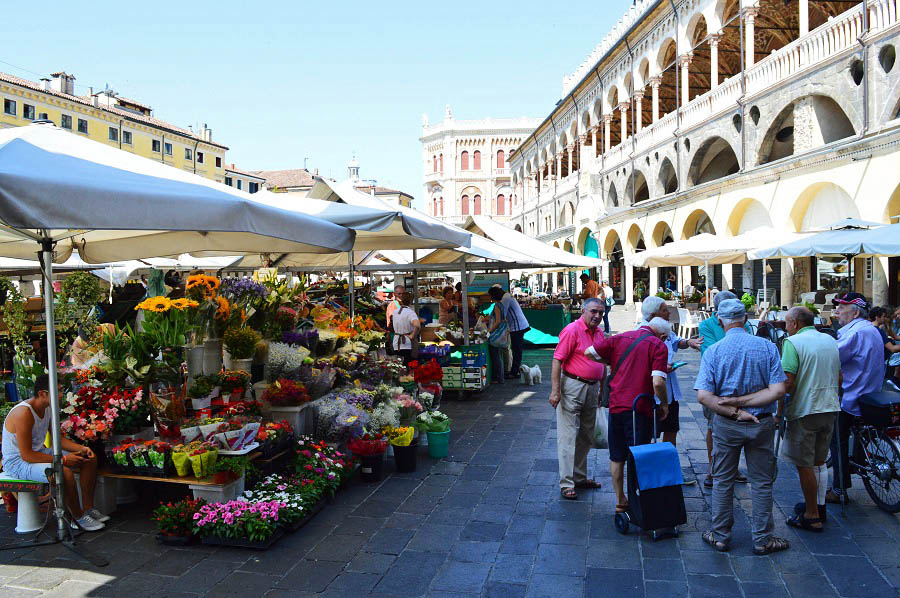 The picture above of a Padova market was taken by me, I really love the markets here. You can buy everything from food to high fashion. My husband dreads it when we I drag him here - he knows he's in for a long day!




Please Book with Us... Maria here, if you enjoy my site I'd love your support.
Simply book your next trip anywhere (not only to Italy) via the link below or with any of the hotel links on the website.
You'll get the best deal available and the income I receive helps me to remain independent and to keep bringing you more of beautiful Italy.