Italian Food Photos
Italian food photos to make you hungry; that is something I have always wanted to share on the website.
We already have a lot of great recipes (you can see them here) but our photos have never done Italian food and cuisine justice...until now! 
Whether it is wonderful Italian dishes or the food to be found in shops and markets; I will be sharing some mouth-watering photos over the coming months so please keep this page bookmarked and check in regularly to see what decadent delights have been added!
Plenty of the photos are those shared with us by our Facebook community so if you have something delicious and Italian to share you are welcome to do that there or on our recipe page.
First up are these photos shared by Susan Papazian. If you like them please click like below...
Susan Papazian Photos 
The fresh food markets of Orvieto are held every Thursday and Saturday mornings from dawn. By 5.30am you can hear the small trucks making their way through the cobbled street ways towards the 11th century built Piazza del Popolo.
If you're lucky enough to be staying in the Piazza you can hear the vendors setting up their stalls, emptying truckloads of fresh produce. The markets are aplenty with fresh fruit and vegetables, cheeses, prosciutto and salamis and flowers. This is a food lovers heaven. 

mmm...this is GOOD!!
Wild boar salami at the Orvieto market.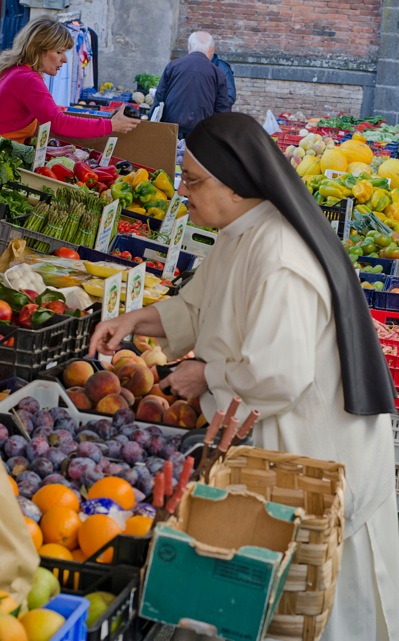 A nun shopping in Orvieto.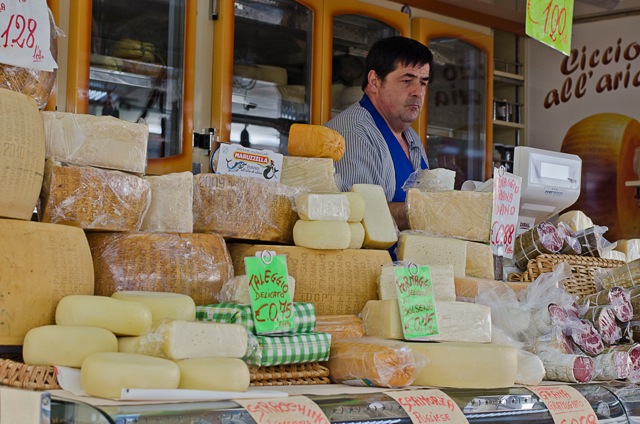 So many cheeses...so little time!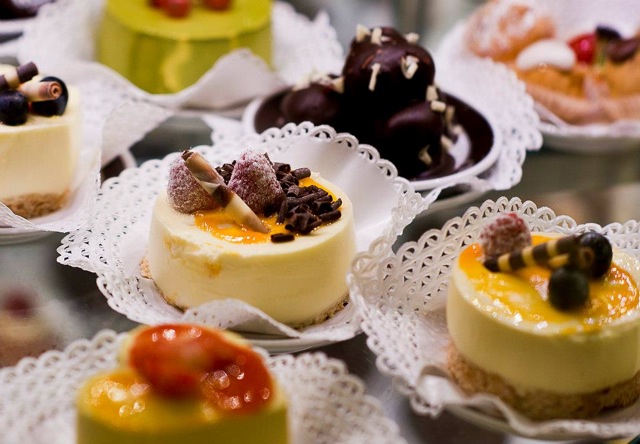 Desserts at the  Caffé Gilli in Florence.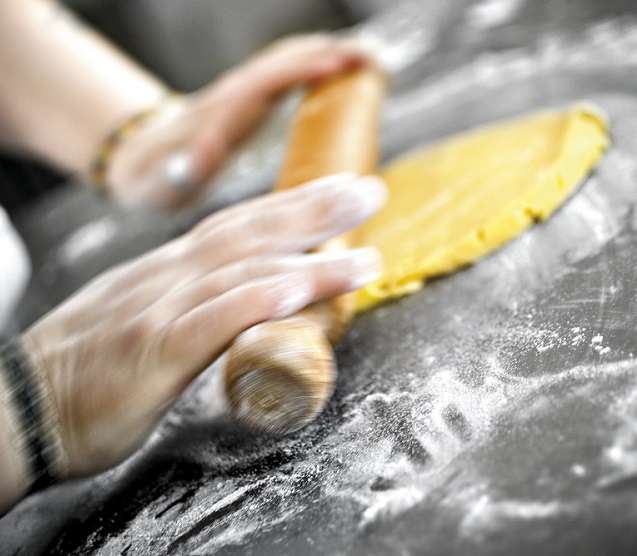 Making Pasta the old fashioned way at the Fiorini Winery.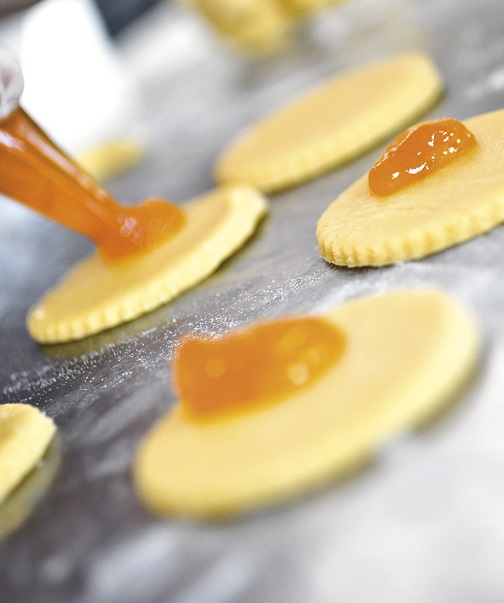 More great treats in preparation at the Fiorini Winery.
Breakfast in Italy by Susanne Drewes
Please Book with Us... Maria here, if you enjoy my site I'd love your support.
Simply book your next trip anywhere (not only to Italy) via the link below or with any of the hotel links on the website.
You'll get the best deal available and the income I receive helps me to remain independent and to keep bringing you more of beautiful Italy.