A Journey through Orvieto

Orvieto is an old and ancient city built high on a volcanic tuff in Umbria, between the cities of Rome and Florence.
Built during the Etruscan era, the city has a mysterious and intriguing underground life of tunnels, galleries, and cellars, while above ground it a delightful town and one of Italy's finest cathedrals.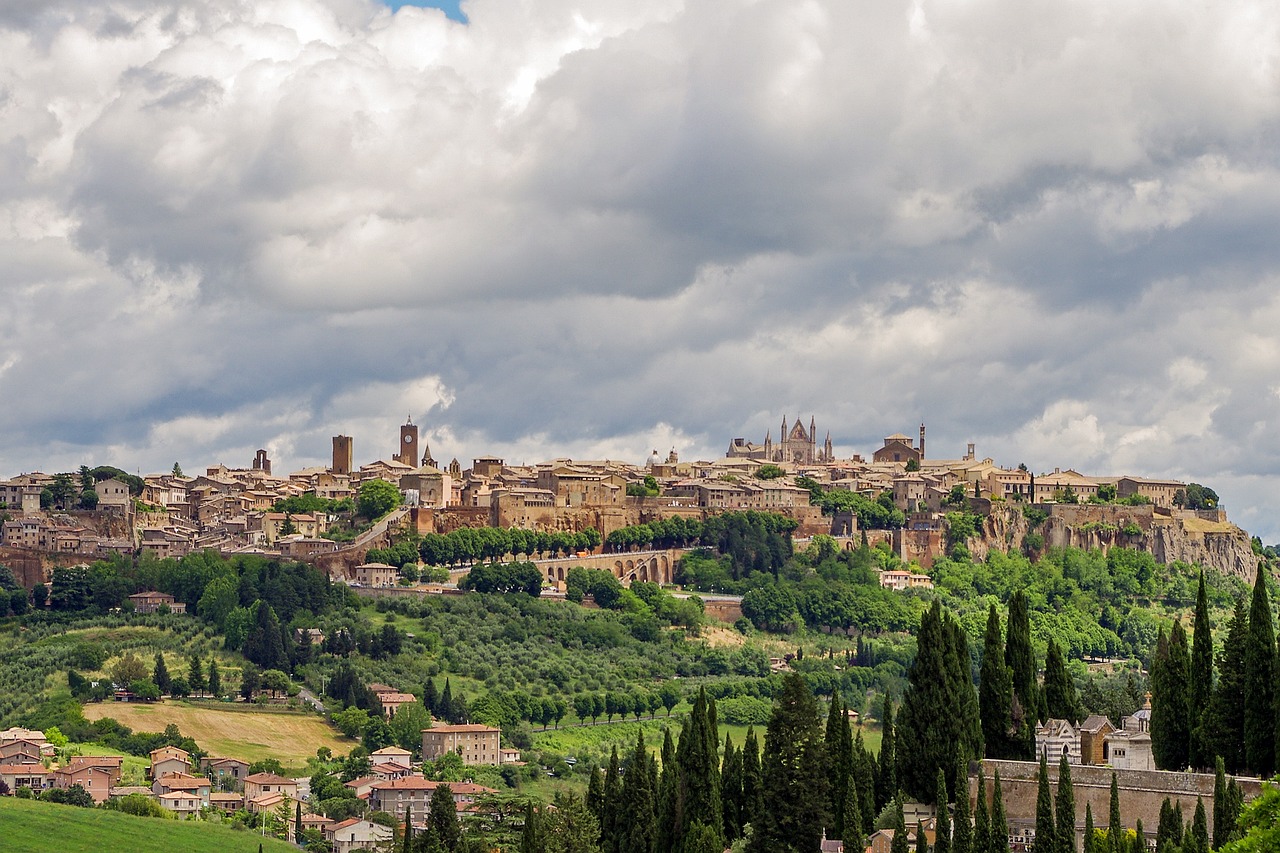 Orvieto captured my heart from the moment I saw it rising high above the plains. It was that fairytale kingdom high on a hill that I had always dreamed about.
The sort of place a princess might live except, being a bit more Shrek like myself, I found it even more to my liking on arrival—none of that pretentious princess stuff. Hearty and traditional food, lots of down-to-earth enjoyment, and friendly people to share a laugh or two with. Just how I like it, and I think you'll love it too.
Let me share with you the remarkable experiences and hidden gems that make this town a must-visit destination.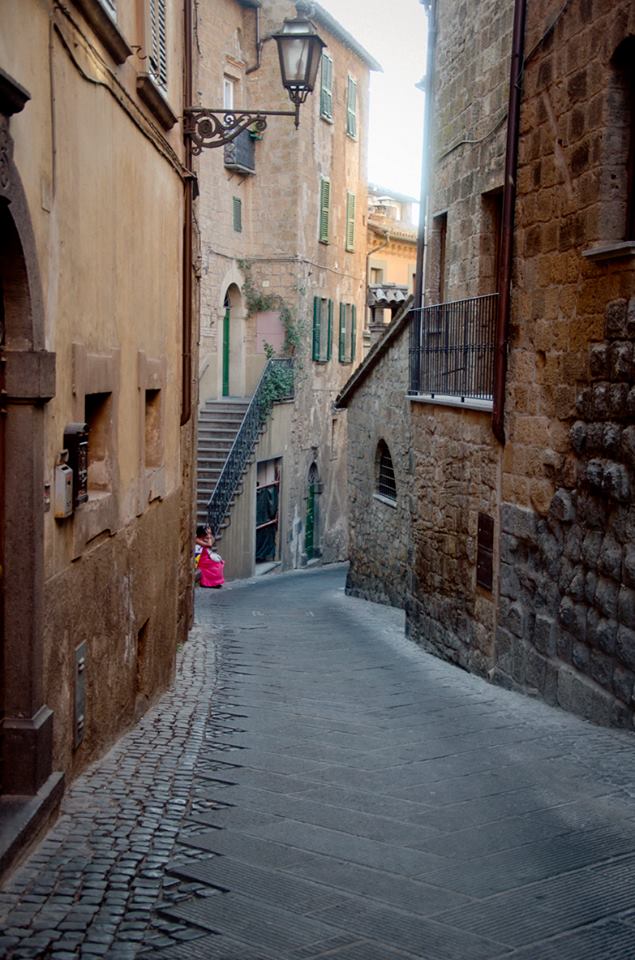 Living La Dolce Vita: Orvieto's Way of Life
What truly sets Orvieto apart is its way of life. Life here is lived well.  Food, wine and simple pleasures are never taken for granted. Locals love to mingle in the streets, sitting along the cobbled paths, talking of their day or of years gone past.
As you wander through the narrow streets, you'll notice that the pace of life here is unhurried. It's a place where people take the time to enjoy the company of friends and family, to savor a leisurely meal, and to appreciate the beauty of each passing moment.
In the evenings, when the golden sunlight bathes the town in a warm glow, you can often find me sitting along the cobbled paths, sharing stories and laughter with the locals. They have a way of making you feel like an old friend, welcoming you into their world with open arms. 
If you are visiting, you'll want to be right in the heart of the city. That's why I always choose to stay at either the Hotel Duomo or Le Stanze di Teodorico, both of which are steps away from the cathedral and offer an exceptional experience to their guests.
Market Days: A Culinary Extravaganza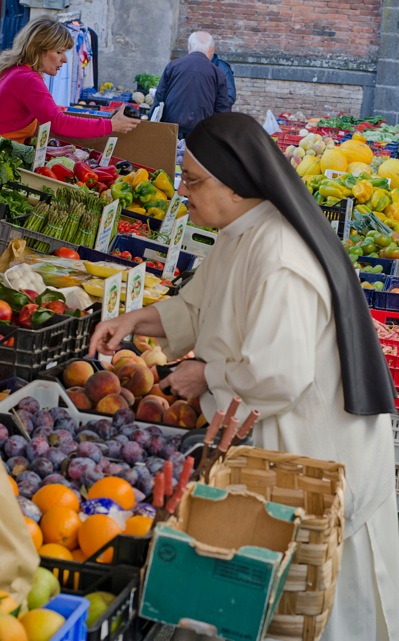 If you have the opportunity to visit Orvieto on a Thursday or Saturday, don't miss the market day in Piazza del Popolo. The locals come out in full force, nonnas, like an advancing army, wheel their trolleys behind them, to load up on the freshest fruits, vegetables, and, of course, the incredible salamis, roasted pork, and cheese.
Walking through the bustling market, you'll feel the vibrant energy of the town. The colorful displays of produce, the aroma of freshly baked bread, and the lively chatter of the locals create a sensory delight. It's a time-honored tradition that embodies the town's love for good food and the joy of coming together.
Exploring the Mysteries Below: Orvieto's Underground
Orvieto's allure goes beyond its stunning cathedral and picturesque streets. It entices you to discover its hidden depths, quite literally. Under the city's surface lies a labyrinthine network of tunnels, galleries, wells, and cellars that reveal the mysteries of its Etruscan past.
The Etruscans, who inhabited Orvieto long before the Romans, created this intricate underground system. It's fascinating to imagine how they used these spaces for various purposes, from storage to escape routes.
I often find myself lost in thought, pondering the secrets of these ancient tunnels. Who walked these passages long before me? What were their lives really like? Oh, if only these ancient walls could tell their stories and share what they've seen.
 This is truly a unique city. As Marlena de Blasi, author of The Lady in the Palazzo: An Umbrian Love Story says "Everywhere in Orvieto there is the suspicion of Glory".
Orvieto's Architectural Marvel: The Cathedral
Orvieto Cathedral
You cannot talk about Orvieto without mentioning its awe-inspiring cathedral. I recommend starting your journey here, as it's a testament to Italian Gothic architecture at its finest.
The façade alone is a masterpiece, adorned with intricate mosaics and sculptures that tell biblical stories. Inside, the cathedral is a treasure trove of art and history, with frescoes, stained glass windows, and a magnificent rose window that bathes the interior in a kaleidoscope of colors.
Getting to Orvieto
Getting to Orvieto is a journey that can be as beautiful as the destination itself. The city's strategic location in the heart of Italy makes it easily accessible from various directions. Whether you're arriving from Rome, Florence, or other nearby towns, the journey to Orvieto promises scenic vistas and a sense of adventure.
If you're traveling from Rome, the most common and convenient way to reach Orvieto is by train. The train ride from Rome's Termini Station to Orvieto is a pleasant and picturesque journey that takes around an hour. As the train glides through the Italian countryside, you'll be treated to captivating views of rolling hills, vineyards, and charming villages.
For those coming from Florence, the train is also a great option. The journey offers a chance to witness the stunning landscapes of Tuscany. From both Rome and Florence, the train station in Orvieto is located on the lower part of the city, which is connected to the historic center by a funicular railway that ascends the tuff cliff.
Additionally, if you're exploring other regions of Italy, Orvieto is well-connected by highways, allowing for a scenic road trip.

The narrow and winding medieval streets are a joy to explore.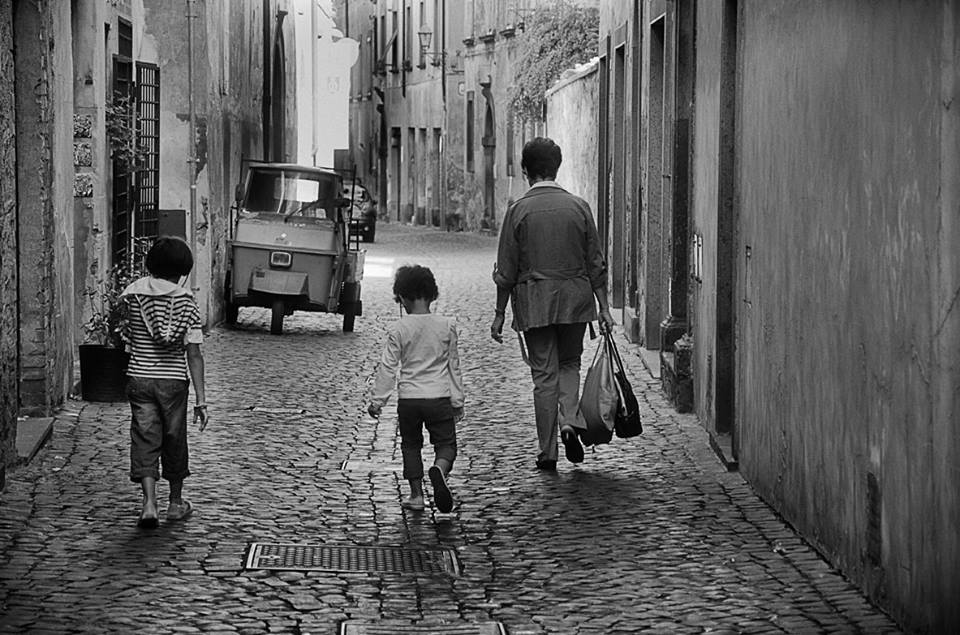 Nonna and the grand-children.  Isn't this scene just so typically Italian.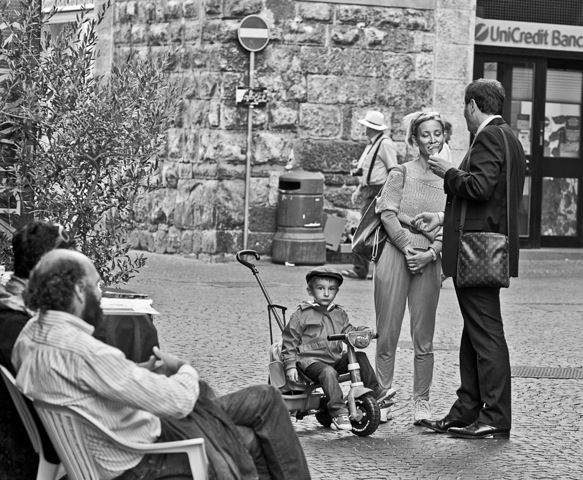 Life in Piazza.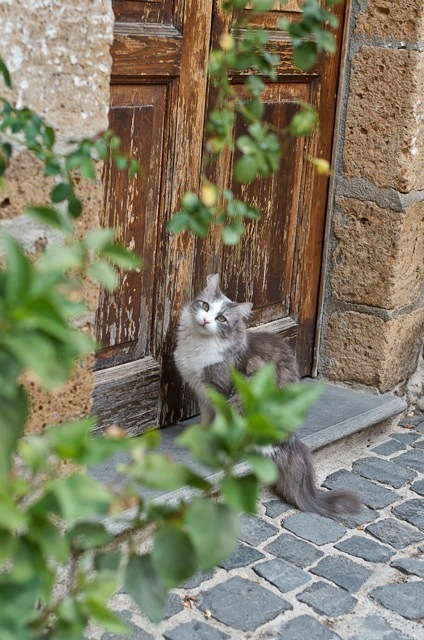 Open this door...now!!!
The Italian art of dolce far niente.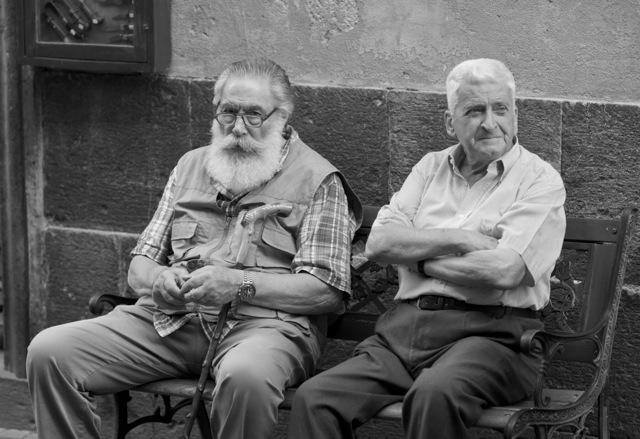 More of dolce far niente in piazza. This is the way to live, and Italians know it! as Leonardo da Vinci said:
"Simplicity is the ultimate sophistication".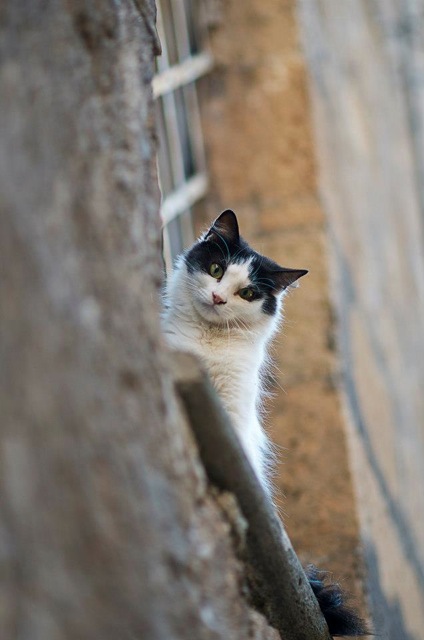 Neighborhood watch keeps an eye on who is visiting the neighborhood.
Photos were kindly shared with us by Susan Papazian (click for more about Susan), Valter Cirillo and IessePhoto.
Want to spend summer days in Italy? Search below...

Please Book with Us... Maria here, if you enjoy my site I'd love your support.
Simply book your next trip anywhere (not only to Italy) via the link below or with any of the hotel links on the website.
You'll get the best deal available and the income I receive helps me to remain independent and to keep bringing you more of beautiful Italy.