A Journey through Orvieto

Orvieto is an old and ancient city built high on a volcanic tuff in Umbria, between the cities of Rome and Florence.
Built during the Etruscan era, the city has an mysterious and intriguing underground life of tunnels, galleries, wells and cellars. Famed for it's towering cathedral, it is one of the finest architectural examples of Italian gothic.  

Life here is lived well.  Food, wine and simple pleasures are never taken for granted. Locals love to mingle in the streets, sitting along the cobbled paths, talking of their day or of years gone past.
Every Thursday and Saturday is market day; locals appears from the many narrow streets and head to the Piazza del Popolo, wheeling their trolleys for the week's fresh pickings of fruit and vegetables and sampling the salamis, whole roasted pork and wheels of cheese.
This is truly a unique city. As Marlena de Blasi, author of The Lady in the Palazzo: An Umbrian Love Story says "Everywhere in Orvieto there is the suspicion of Glory".

Find the perfect hotel in this town or elsewhere in Italy....

Photos kindly shared with us by Susan Papazian (click for more about Susan). If you have enjoyed them please click like...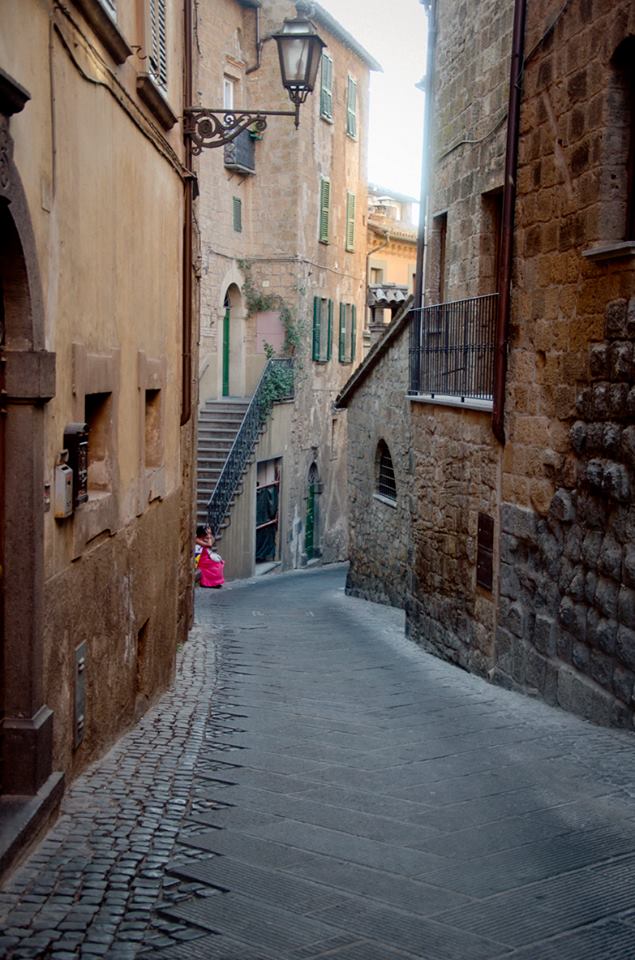 The narrow and winding medieval streets are a joy to explore.
The Happy Cats of Orvieto.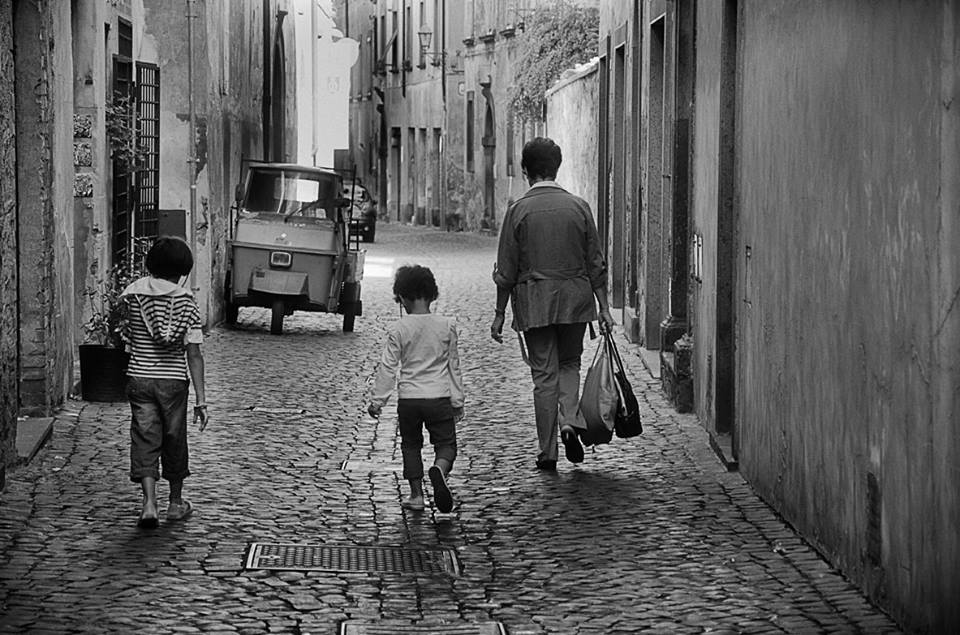 Nonna and the grand-children.  Isn't this scene just so typically Italian.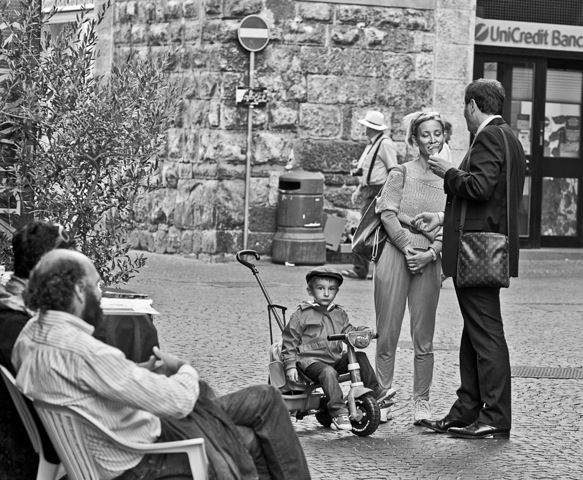 Life in Piazza.
A nun about her business.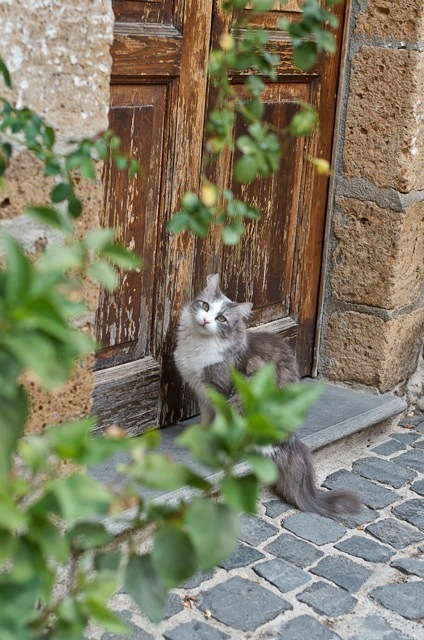 Open this door...now!!!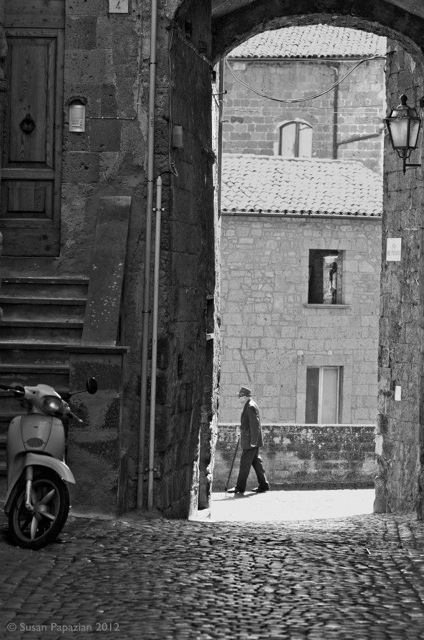 Italian street life in black and white. Typical cobbled streets.

The Italian art of dolce far niente.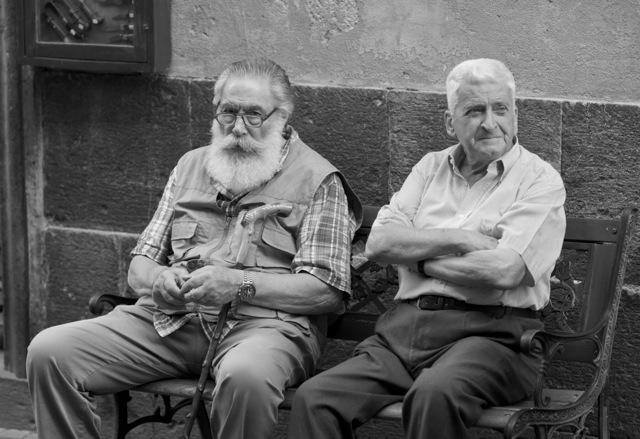 More of dolce far niente in piazza. This is the way to live and Italians know it! as Leonardo da Vinci said:
"Simplicity is the ultimate sophistication".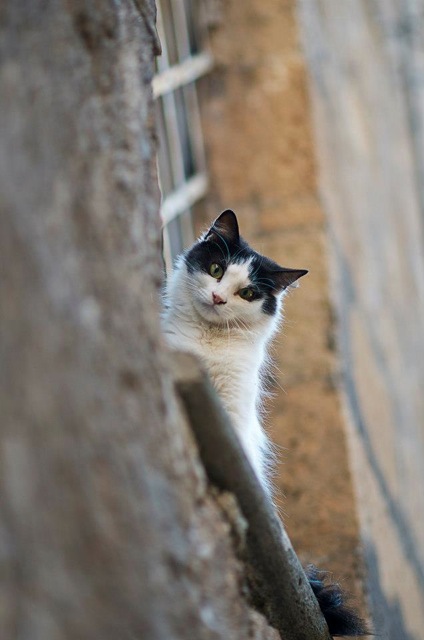 How did I get here!!! How do I get down????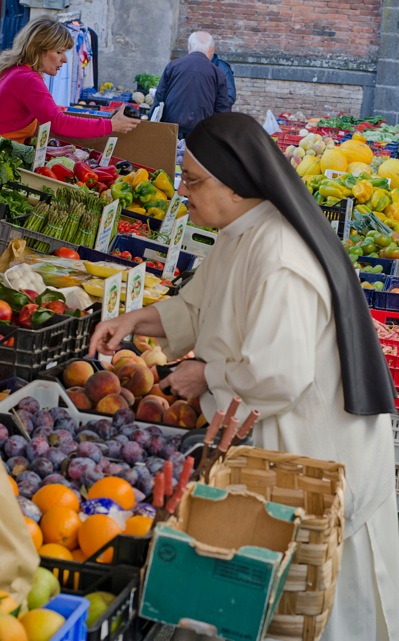 Want to spend summer days in Italy? Search below...

Please Book with Us... Maria here, if you enjoy my site I'd love your support.
Simply book your next trip anywhere (not only to Italy) via the link below or with any of the hotel links on the website.
You'll get the best deal available and the income I receive helps me to remain independent and to keep bringing you more of beautiful Italy.