My Authentic Italian Cookies Recipe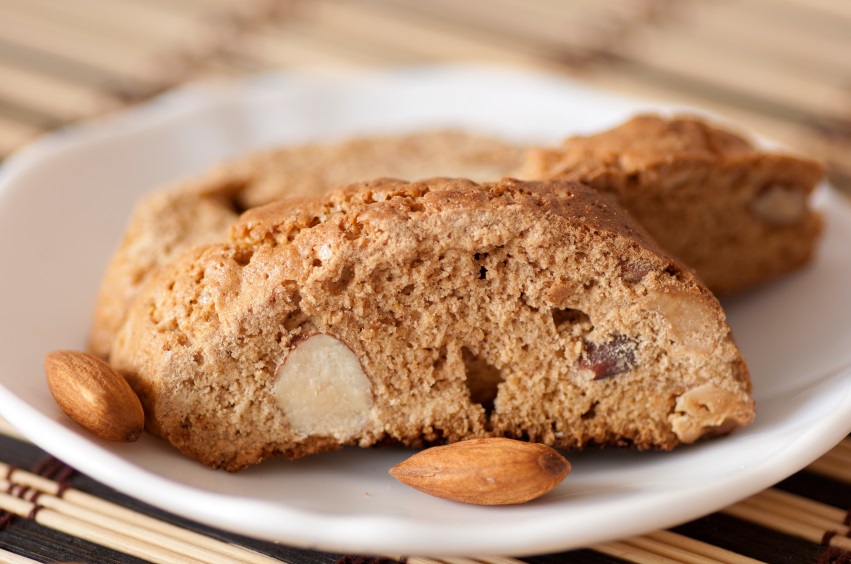 A really simple and 100% authentic Italian cookies recipe that only takes around thirty minutes to prepare, this recipe is much loved in the Veneto but it is also common elsewhere in Italy.
These "Venice cookies" offer a wonderful balance of flavors, with the citrusy tang of orange juice complementing the richness of butter and the subtle sweetness of sugar. 
Whether enjoyed alongside a cup of coffee or shared with loved ones during special occasions, these Veneto-inspired cookies are sure to impress your friends and family. 
Buon appetito!
List of Ingredients
3 eggs
1/2 cup of orange juice
1 cup of sugar
2 1/2 sticks of butter, melted
1 teaspoon of salt
1 tsp. of vanilla extract
3 3/4 cups of flour
2 tbsp. of baking powder
Almonds chopped
Cooking Instructions
In a large bowl, beat the eggs together with the orange juice, and the sugar.
Add in the butter and beat it all together well then add in the salt, the flour and the baking powder, mix it all together with a wooden spoon (it is very important that it is wooden).
Stir in the vanilla extract and then the chopped almonds.
Shape the dough into two separate rectangles and place them on a well greased cookie sheet.
Bake in the oven at 350 degrees F until they begin to turn golden (it should take about 15 minutes). 
Remove from the oven and let the cookies cool.
Cut the cookies into 1/2 inch thick pieces and then cook them again at 450 degrees F but only for as long as it takes for them to turn a golden brown.
Please Book with Us... Maria here, if you enjoy my site I'd love your support.
Simply book your next trip anywhere (not only to Italy) via the link below or with any of the hotel links on the website.
You'll get the best deal available and the income I receive helps me to remain independent and to keep bringing you more of beautiful Italy.