Photos of Venice Italy
Venice Italy is a visual delight. It is a magical city and one of the most beautiful places in the world.
Capturing the sensuous and seductive charm of this city in photos is not easy.
The photos of Venice on this page do just that. Thank you, Lauren D. Lewis, Nicholas Baumgartner, and the others, for allowing me to use them.
Enjoy the photos...
Venice at night by Marek Kijevský.
Here's why you really need to stay over for a night in Venice.  The view in the photo is of San Giorgio Maggiore. It's a lovely little island with an impressive church that offers stunning views across Venice. The gardens and history of this island are impressive too. Here is all you need to know about San Giorgio Maggiore.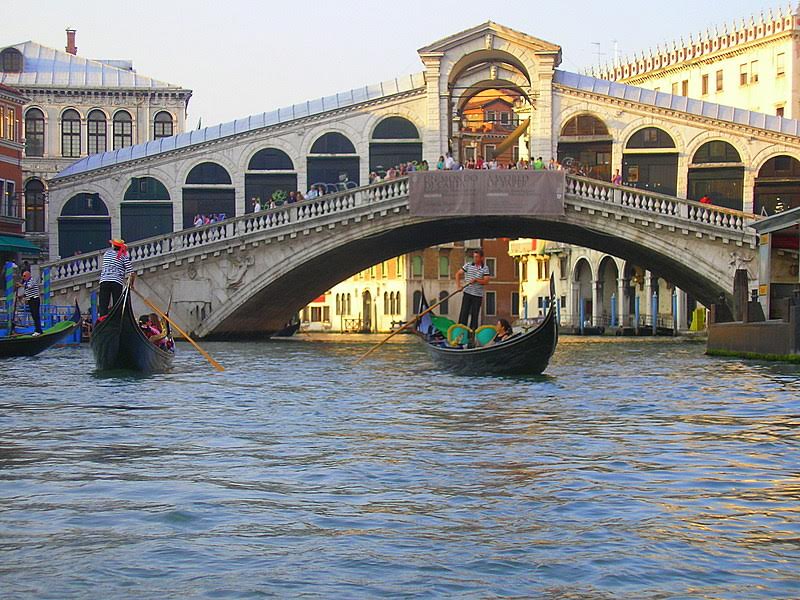 Venice Italy on a Sunny Day taken by Lauren D. Lewis.
Would you like more photos of Venice in summer? Click here. By the way, if you are considering visiting Venice, then you really need to think carefully about when to visit; the weather and the crowds can have a huge influence on your experience and enjoyment. Our guide has everything you will need to consider before making a decision.

Venice - Gondolas at Rest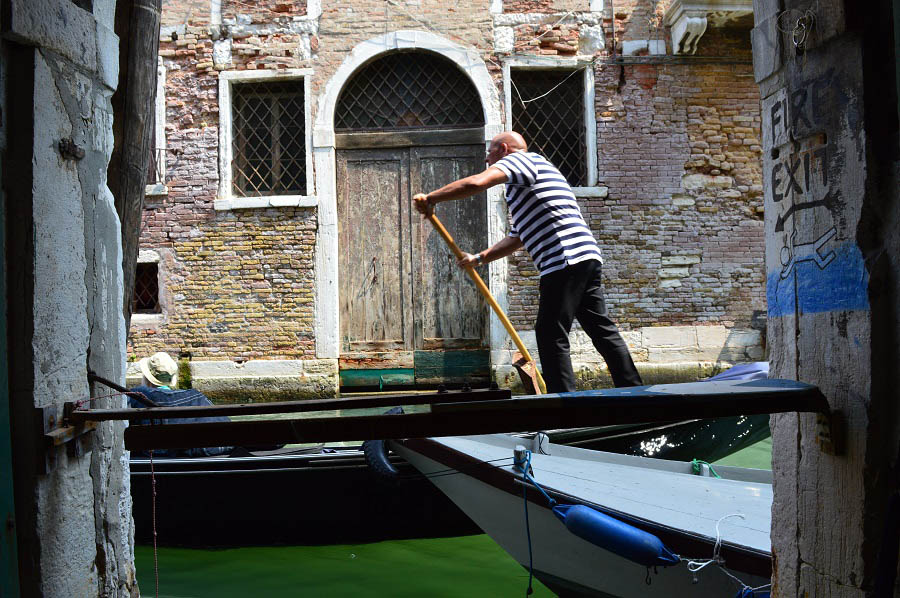 Photo taken from the fire escape exit of the absolutely wonderful, incredible, and completely surreal Acqua Alta Bookstore.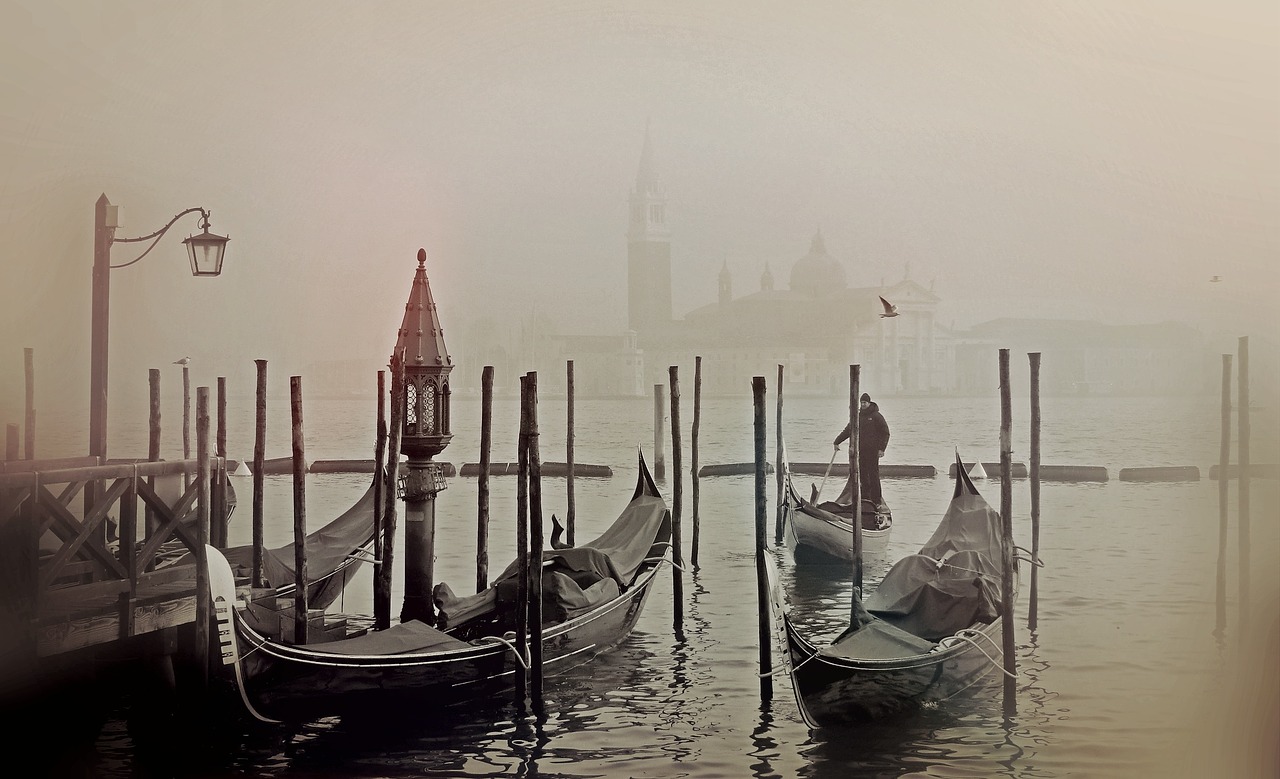 I love Venice in winter. The mists swirl in, and the very air seems filled with mystery. Centuries and lives, now long past, seem to mingle with today; on such a day, there is no today, no yesterday. Oh, and if you've ever read the Brunetti Mysteries then you'll adore Venice in winter. 
A Restaurant in Venice

This photo of a Venice Restaurant taken by Lauren D. Lewis. 
Venice has a lot of restaurants; they are on every street and around every corner. It is not hard to find somewhere to eat; the tricky bit is finding somewhere offering good food at reasonable prices. That is why I decided to filter through the hundreds of bad restaurants in search of the ones that offer a genuine experience of Venetian cuisine at a price that won't require a chat with your bank manager first. These are the ones I selected.
A Night in Venice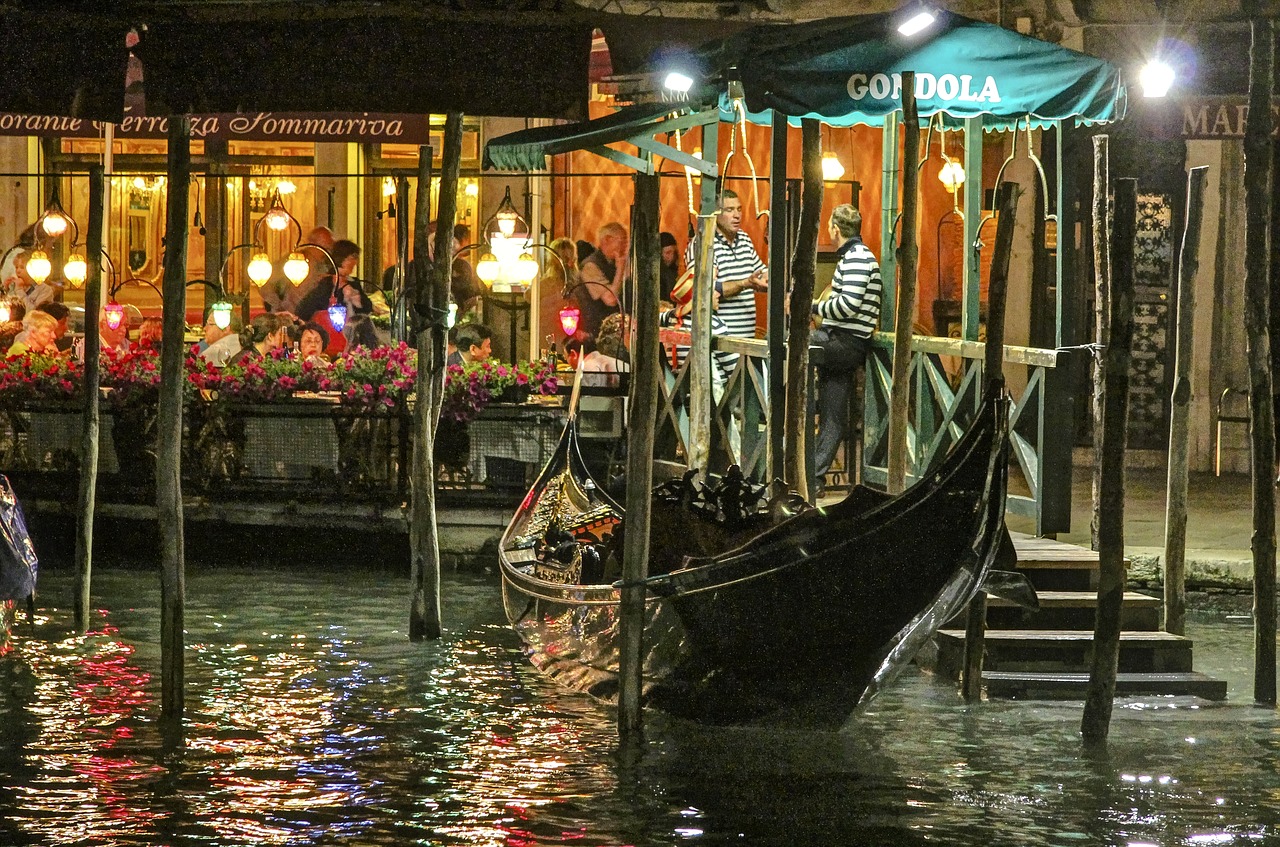 For more great photos of Venice and other Italian cities please use the search engine below...
Please Book with Us... Maria here, if you enjoy my site I'd love your support.
Simply book your next trip anywhere (not only to Italy) via the link below or with any of the hotel links on the website.
You'll get the best deal available and the income I receive helps me to remain independent and to keep bringing you more of beautiful Italy.