Visiting Burano - A Brighter Shade of Venice 
When the crowds of Venice start getting on your nerves, and your mood turns grey, that's when you color your life bright... with a little Burano. 
Burano is often included as part of the tour that includes the glass factories of Murano.  Great option... if your time is limited and you don't mind being rushed from one thing to the next. 
Sadly though, doing it this way, you'll likely miss the soul of Burano.
DIY Burano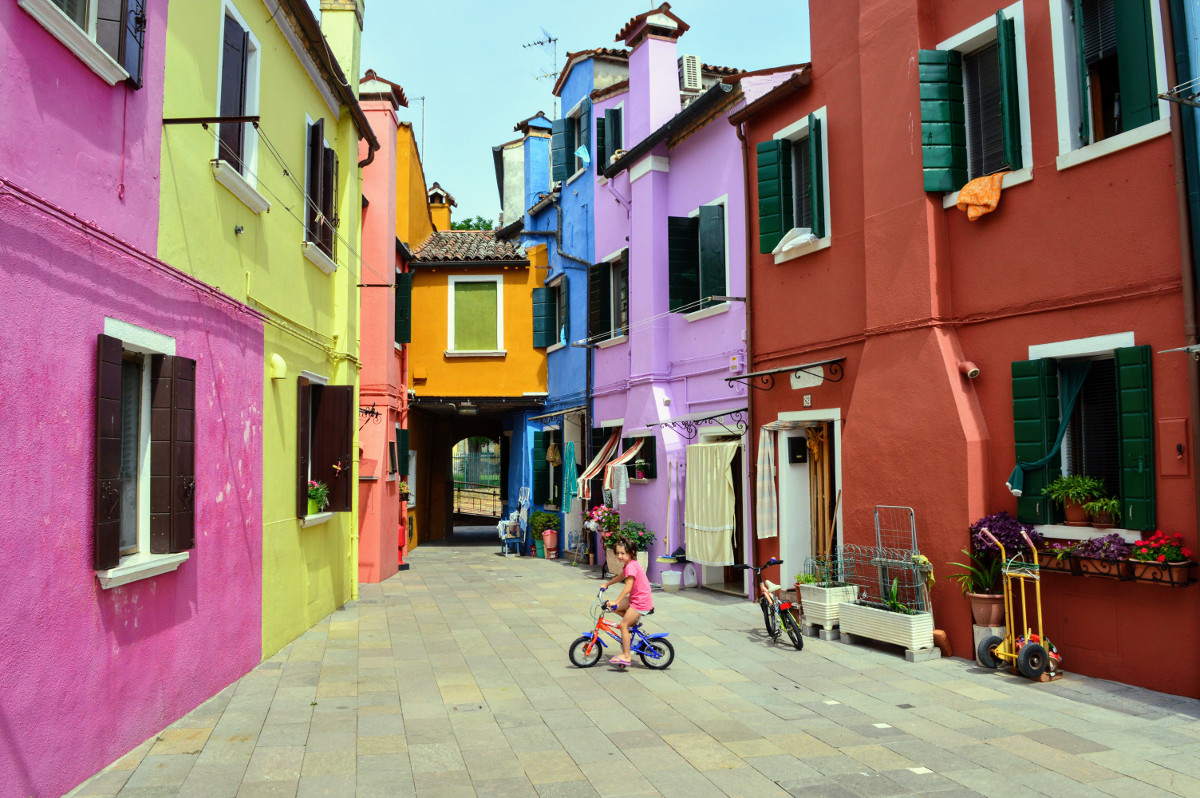 I always head for Burano early, catching the number 12 vaporetto (water bus) over - normally the 06:10 from Fondamente Nove.
Arriving, hardly a soul is around and I enjoy a leisurely breakfast at one of the many bars.
Then I explore the main part of the old town; the part that after 11 a.m. (when most tours start landing) is packed with tourists. 
After 11 a.m. I go to the edges of the island, down the little lanes when few tourists are to be found. This is where I hear the stories of life, lace, fishing told by locals.
These stories become my stories, my memories, moments I treasure. 
I've met those anonymous heroes who've made Burano world famous for its lace, ladies like nonna Gisella who traveled the world promoting Venice and the tradition of lace making. She visited New York, Paris, London - teaching others the art she learned from the age of four, the art that has taken her a lifetime to master.
Eating on Burano
A local in Burano gave me some good advice once:  "order the simplest meal on the menu" was his suggestion.
I've always followed that here and never gone wrong... ever.
The seafood is super fresh, the vegetables come from the mainland nearby and the pasta is homemade.
They don't go crazy on sauces here, they believe they take away from the quality of the local ingredients. Tastes are simple, subtle, unforgettable.
Follow their advice is my advice.
Where to eat?
RivaRosa is the go to restaurant for dishes similar to those you'd eat at the home of a local family. The bread and pasta are always homemade and the fish was swimming around the Venetian lagoon earlier in the day. Try their Risotto di Go' - a fishy risotto that is a staple dish here.
If it's a special occasion ask for their  top table... you really will get their "top" table. ;-)
Ever heard of bussolà  biscuits? They don't look like much but they are buttery bliss.  Visit Pasticceria Garbo in Via San Garbo to give bussolà a try.
Shopping for Lace
If lace is your thing then you'll love Burano.  Many believe that they make the best lace in the world right here. 
If you are interested in purchasing lace I really recommend a visit to the Burano Lace Museum in Piazza Baldassarre Galuppi, 187 before you visit a single store. 
I found the museum fascinating and the things I learned meant I could make a more informed choice once I got shopping.  It'll cost you 5 Euros to get in and you could really see everything in an hour - a little longer if you really study everything they have.
Okay, now the shopping part. There are so many stores selling lace in Burano that it is hard to mention one or two that stand out. 
If you don't mind high prices and want the very best then Dalla Lidia, the oldest lacemaker in Burano,  offers superb quality handmade lace at prices that make me more nauseous than the boat ride  to Burano on a rough sea day.
Have a look at Martina Vidal too.  Again, quality is high... and so are the prices. Really some beautiful items though and well worth thinking about purchasing something. This lace will look beautiful in your home, bring back many memories and make friends and family very jealous. 
Stay On the Island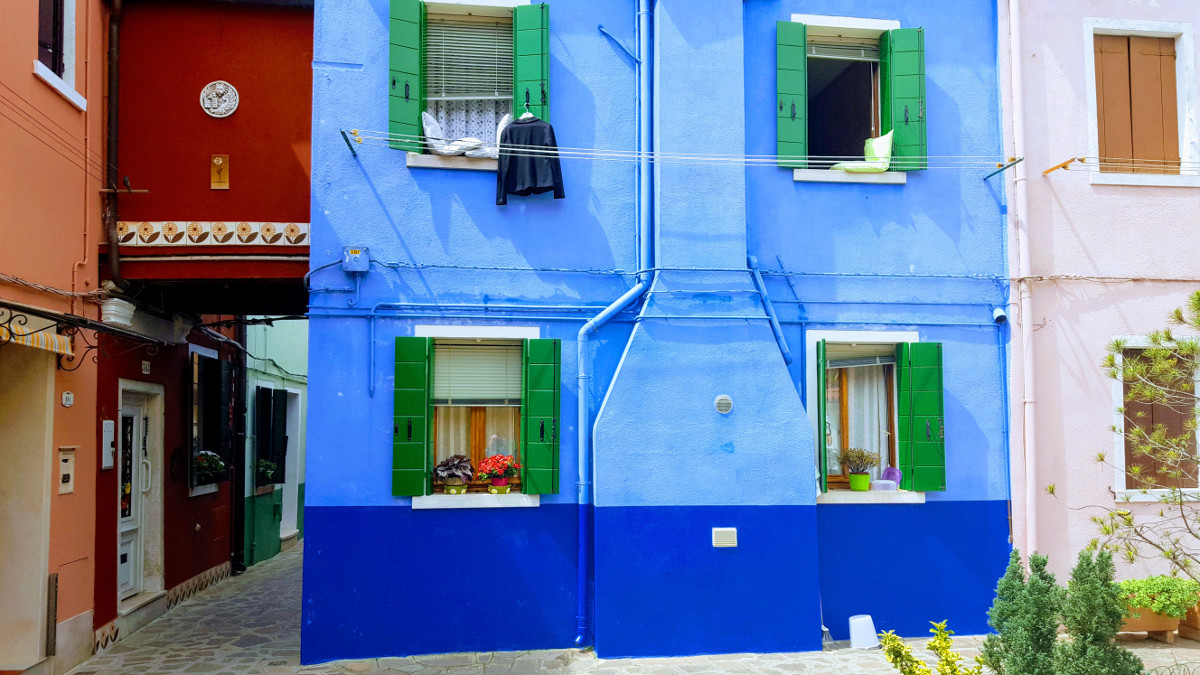 If you'd like to stay over then your best option is to stay at a guest house, there are no hotels on Burano itself.
The best guest house option is Casa Burano. They offer rooms in beautifully restored fisherman's cottages and their cottages are to be found at various locations across Burano. All offer a high standard of accommodation, free WiFi, breakfast, 24 hour coffee, bathrobes, slippers and air conditioning.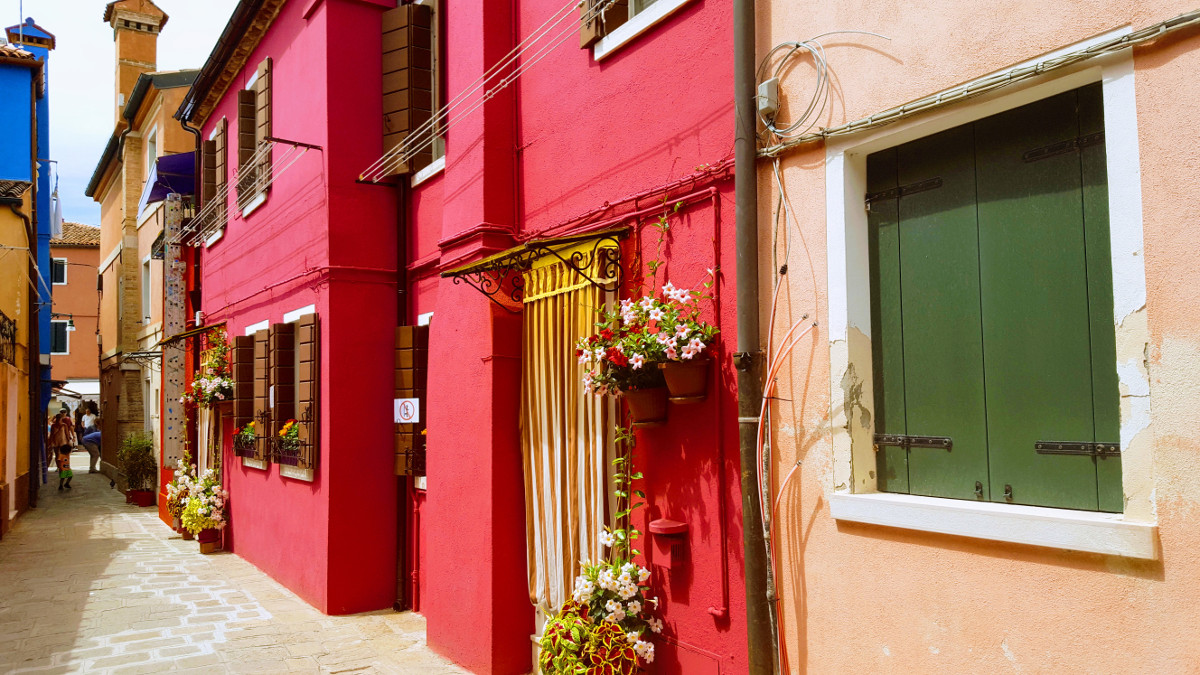 What Else?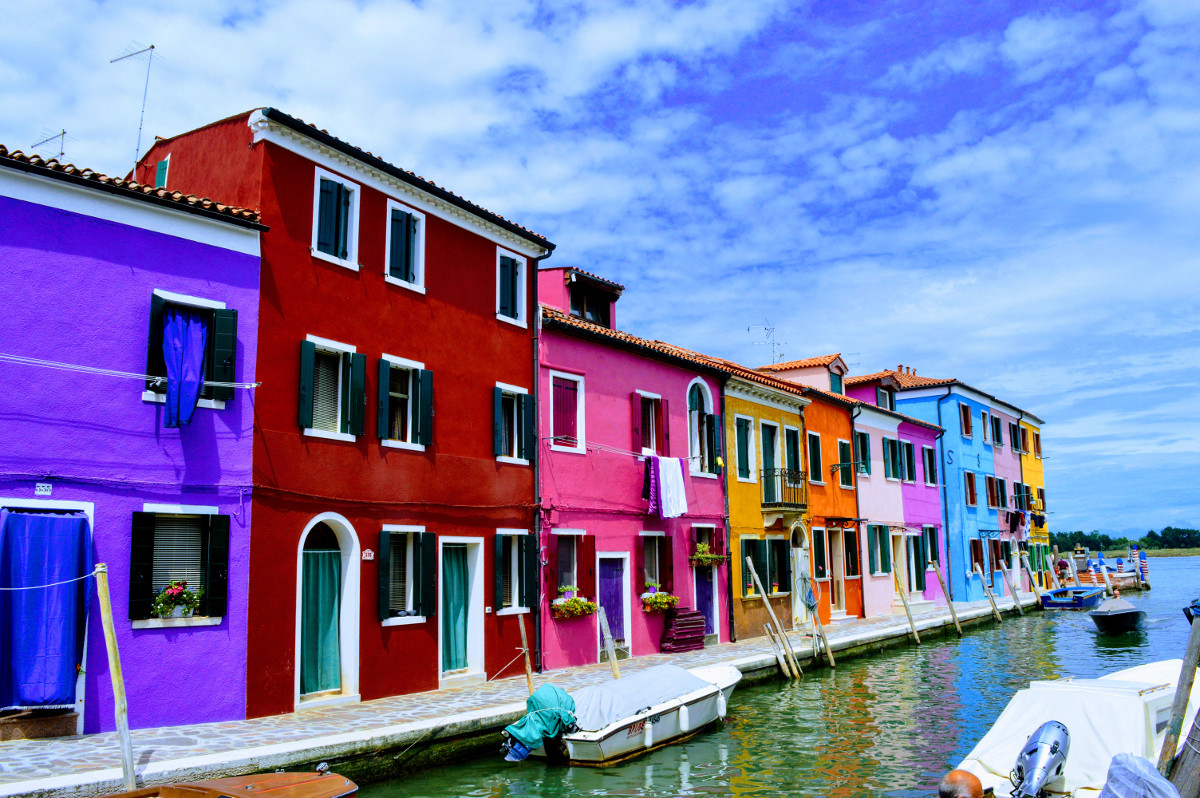 There are a few sights to see on the island. These are the most important ones:
Church of San Martino with its leaning bell tower.
The lace museum I mentioned earlier.
Casa Bepi, the most colorful house on the island
Where is Burano?
Please Book with Us... Maria here, if you enjoy my site I'd love your support.
Simply book your next trip anywhere (not only to Italy) via the link below or with any of the hotel links on the website.
You'll get the best deal available and the income I receive helps me to remain independent and to keep bringing you more of beautiful Italy.