Venice in Photos

Venice is a city unlike any other on earth. For a start no cars or even bicycles are allowed and everyone gets around by boat or on foot.
The result is a city where the sights, smells and sounds are completely different to those you'd expect from a city. Watch this video to see how life can be in a city without cars.

For some reason too the light is unique, particularly during the early morning and late afternoon.  Combine this early morning/evening light with the ancient buildings and bustling canals and you have a melancholy beauty of great sadness and great joy; impossible to explain in words.
These photos of Jim's come as close as anything I have seen to capturing this essence of Venice.
It isn't only Venice that Jim has captured so well and I'm sure you'll enjoy his photos of a few other stunning Italian places too.
A little about Jim before we get onto the photos; Jim Brandano is a photographer who now lives in Florida and runs a photography business together with his wife. If you'd like to learn more about Jim then click here.

Venice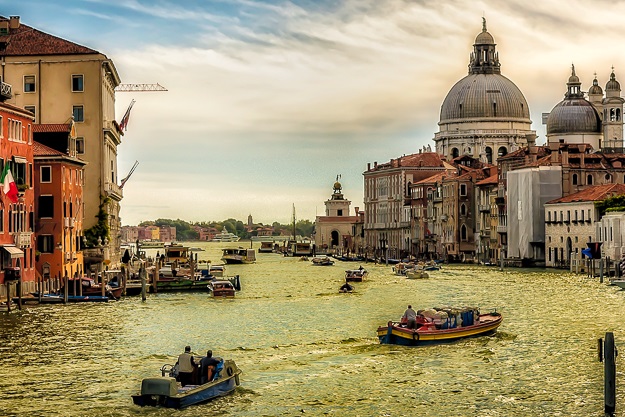 The hustle and bustle of Venice on a sunny day.
Venice viewed from across the water.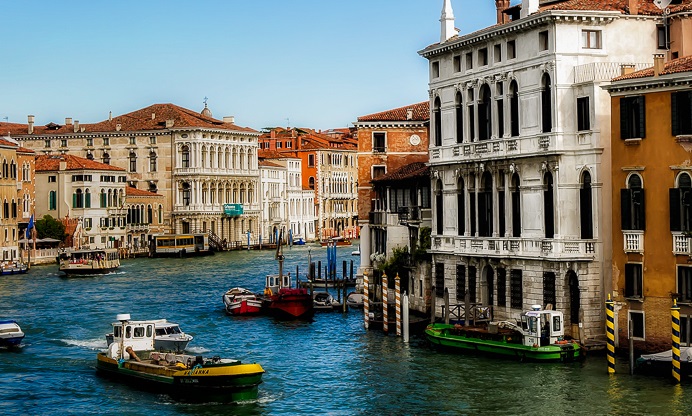 Venice vs. New York

Comparing life in Venice with life in a big city; this video gives you an idea of what life in a city without cars is like.

Rome
The ancient city of Rome. Click here to book for this "Eternal City".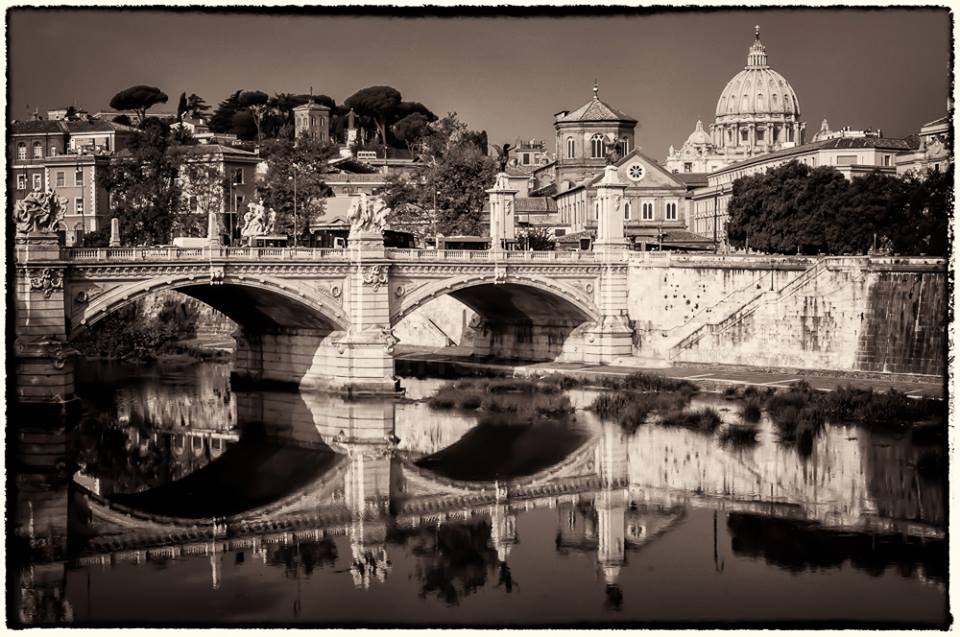 Amalfi and the Amalfi Coast

Amalfi, on the Amalfi coast. For more stories, tips and photos about this most beautiful coastline visit our guide here.  If it is a beach you're after then our "Beaches of the Amalfi Coast" is just the answer.

Please Book with Us... Maria here, if you enjoy my site I'd love your support.
Simply book your next trip anywhere (not only to Italy) via the link below or with any of the hotel links on the website.
You'll get the best deal available and the income I receive helps me to remain independent and to keep bringing you more of beautiful Italy.