Castello in Venice Italy
Castello in Venice is a getaway from the theme park feel of St Mark's Square. In some ways, it has a feel of small-town Italy, with old ladies gossiping in the squares and kids playing in the lanes. This is the real Venice.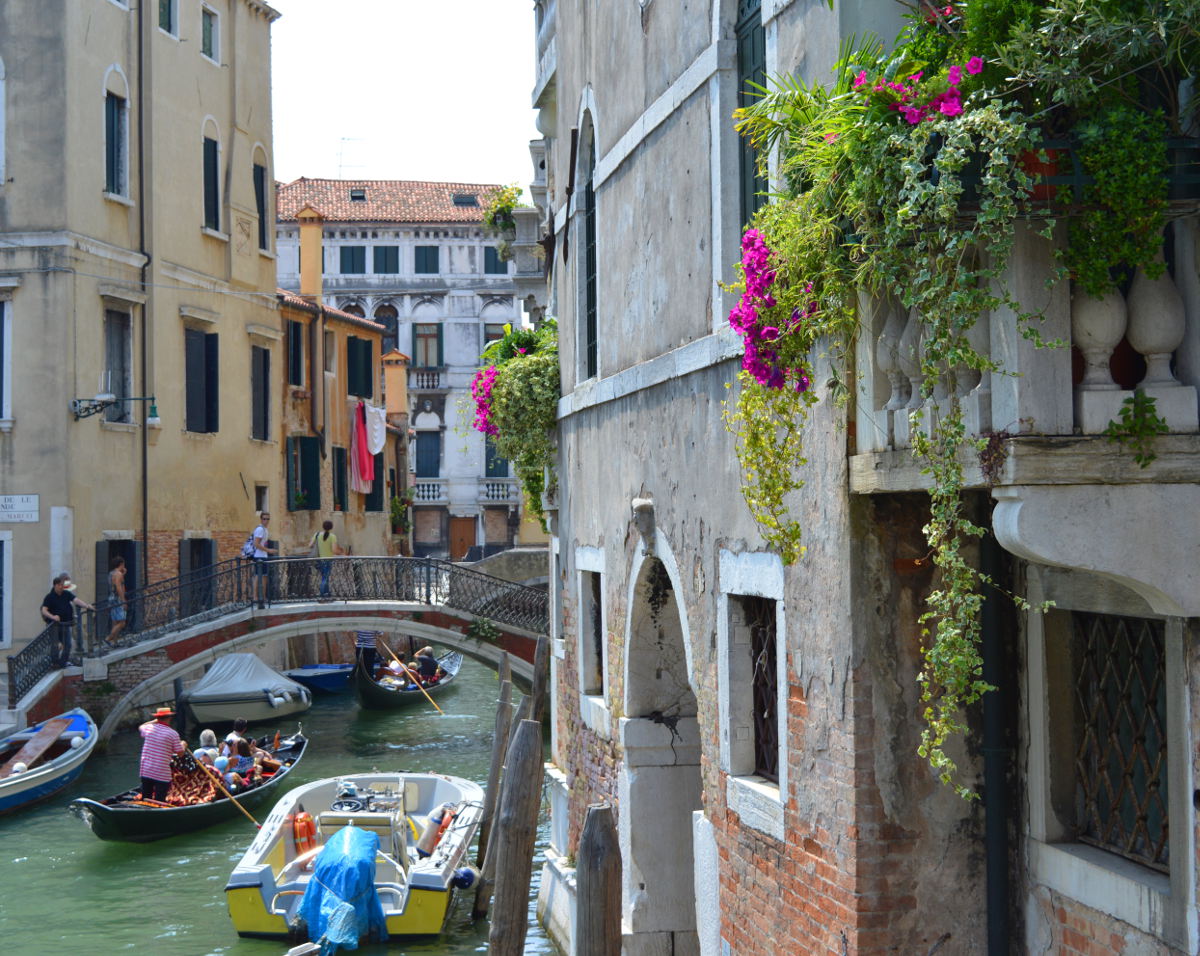 An Affordable Place to Stay in Venice

Castello is a very good choice when it comes to looking for somewhere to stay in Venice. It is not far from all the main sights of Venice but is a world away from the inflated prices and shoulder-to-shoulder crowds elsewhere.

So, where should you stay in Castello? First choice must be The Venice Metropole Hotel. Fabulous indeed, if you want superb service, superior accommodation, and a location that would be very difficult to beat.
The Metropole is a little expensive, though, so if you'd prefer something a little more affordable,   try these hotels.
Exploring Castello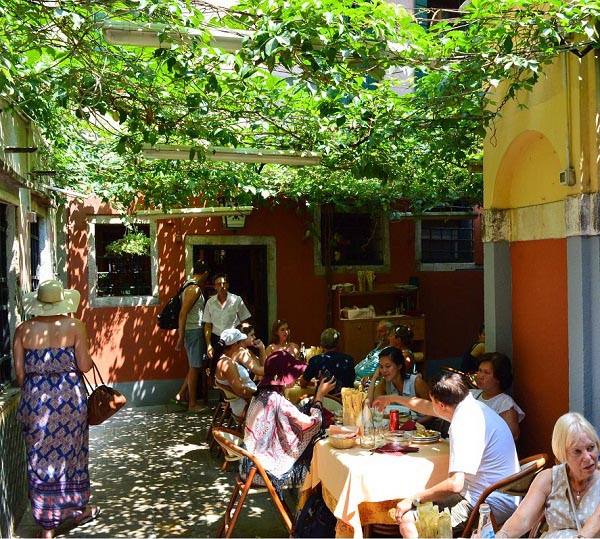 Castello is the area to the left of St. Mark's Square as you stand looking out at the water. It varies considerably in character, getting more touristy and affluent the closer you get to Saint Marks Square.
Going the other way, the further you go east, the less touristy and more authentically Venetian the area appears. If you get lost, visit our maps of Venice Italy page.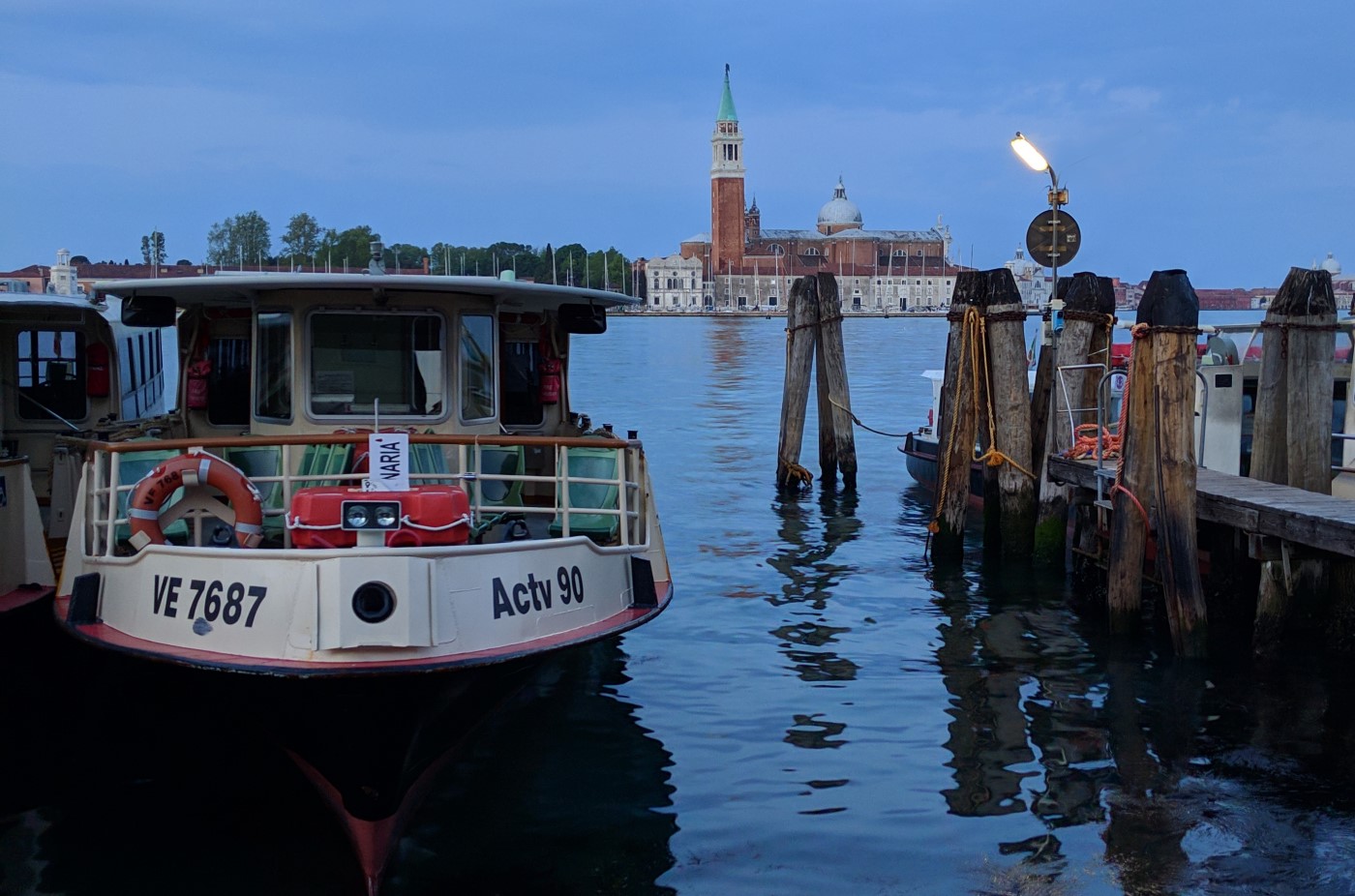 The eastern waterfront offers lovely views across San Giorgio. The best time to visit the waterfront is early in the morning, when there are fewer people about.
Castello is famous for its Arsenal (Arsenale). This is the original armory and naval dockyard of Venice.
My English father-in-law, an Arsenal supporter (football/soccer team) tells me that the word originates here: I don't know how true that is, though.
Castello has lovely parks too, some of the best parks in all of Venice,  my parks section mentions a few of these. In Castello too are the Giardini della Biennale, home to the renowned Venice Biennale art exhibition, where you can immerse yourself in contemporary art and culture.
Via Garibaldi
Take a stroll up Via Garibaldi, which is one of the few wide avenues that Venice has. This seemingly endless thoroughfare, also known as the "Giardini," offers a unique perspective of the city that's far removed from the iconic canals and gondolas.
Here, centuries-old architecture coexists harmoniously with modern boutiques, cafes, and lively local markets. It's a place where you can savor the genuine Venetian way of life and escape the bustling tourist areas.
The street teems with authentic Venetian life, where children play in quaint squares and elderly neighbors exchange pleasantries from their balconies. The ambiance is palpable, and it's a haven of tranquility in a city often overrun by visitors.
Nearby, you'll find one of my favorite restaurants in Venice, its the Trattoria dai Tosi and you'll find details about it in my Venice Restaurant Guide.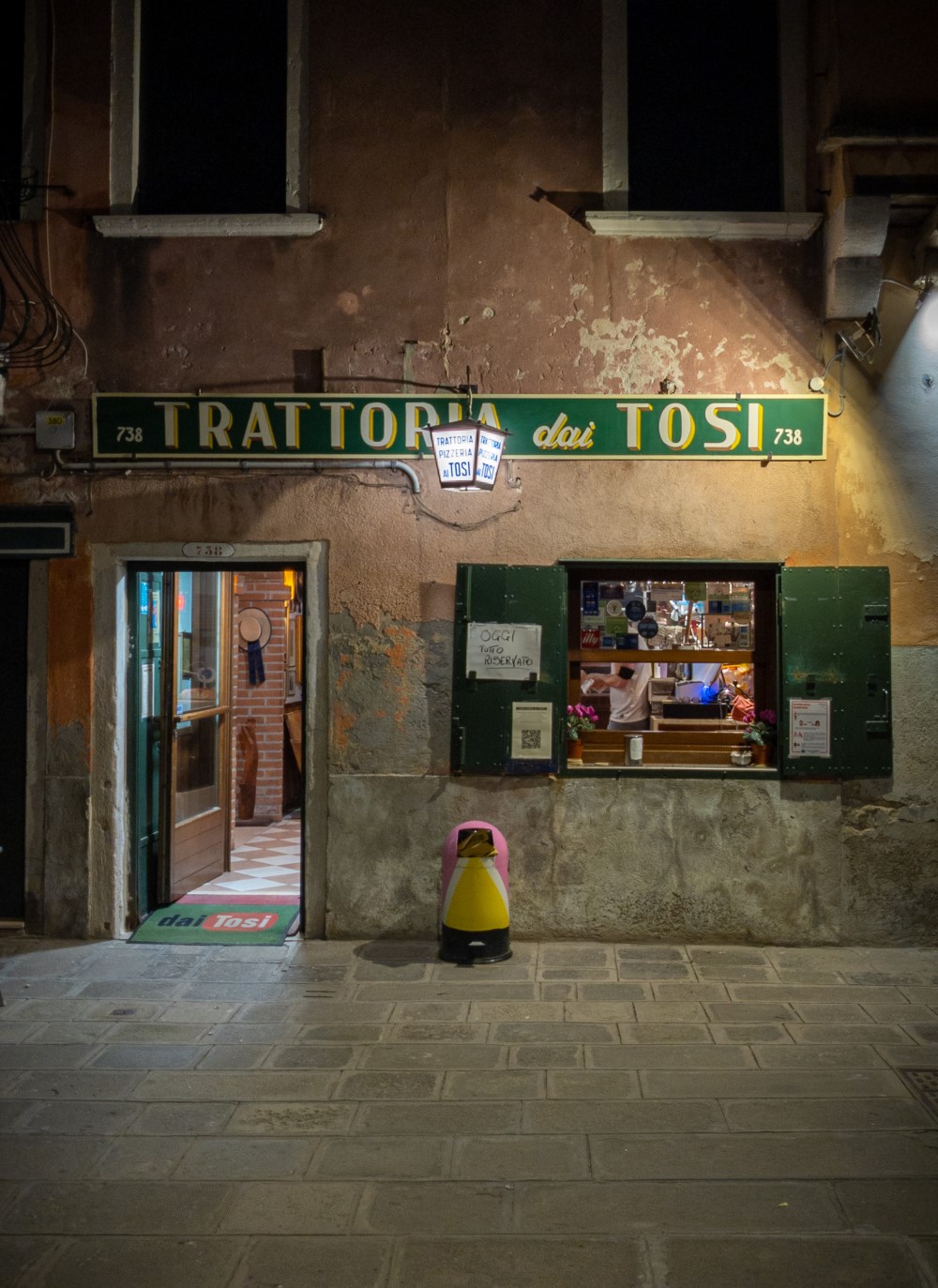 The Greek Community
Eastern Castello was home to one of Europe's most important Greek communities.
According to expert Greek sources, a Greek restaurant owner friend of mine who seems to know everything that has to do with Greek communities everywhere, this community was instrumental in the Byzantine architectural style to be found throughout Venice and had a major influence on Venetian intellectual life.
Many of the Greeks who moved to Venice came from the Dalmatian coast of Yugoslavia (once a Greek colony) and they were given the name Schiavoni. You will find many places named after them—the most famous perhaps being the Riva degli Schiavoni.
Centre point of the Greek community was San Giorgio dei Greci. This 16th century church includes some superb mosaics and a 14th century Byzantine Icon, Blessing Christ, which is of major significance. The church is the most important Greek church to be found outside of Greece or Turkey.
Other Sights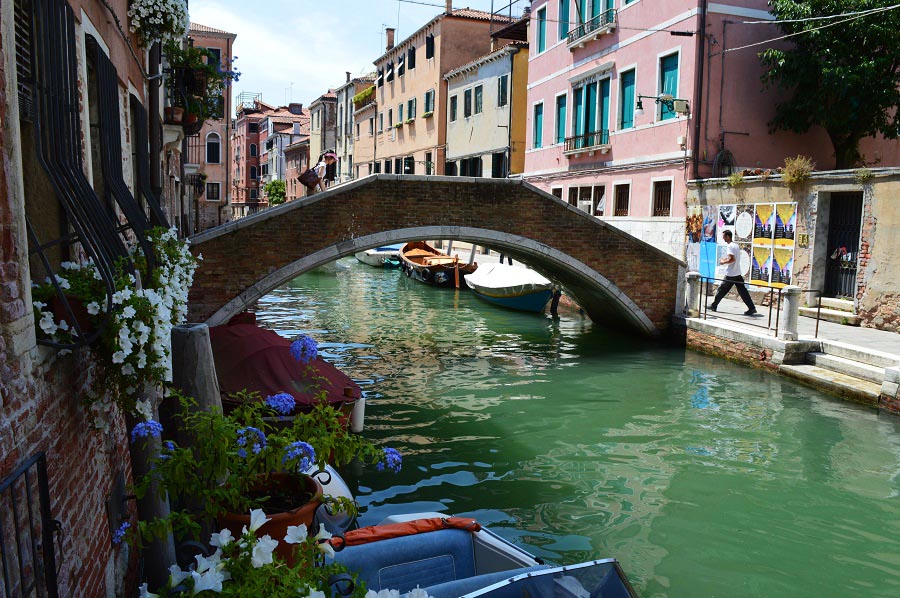 San Giorgio degli Schiavoni
The ancient school of the Greek Dalmation community, the building contains a series of nine masterpieces by Vittore Carpaccio, featuring Saint George, Saint Jerome, and Saint Augustine.
San Francesco della Vigna
Together with Santa Maria Gloriosa dei Frari this is the second of the two Franciscan churches to be found in Venice.
It is a lovely 16th century church, in simple Franciscan style, but personally I prefer Santa Maria Gloriosa dei Frari. The church houses some beautiful artwork by Battista Franco and Francesco Fontebasso.
My personal favourite is the touching painting of the Madonna and child by Antonio da Negroponte.
 Venice's Red Light District?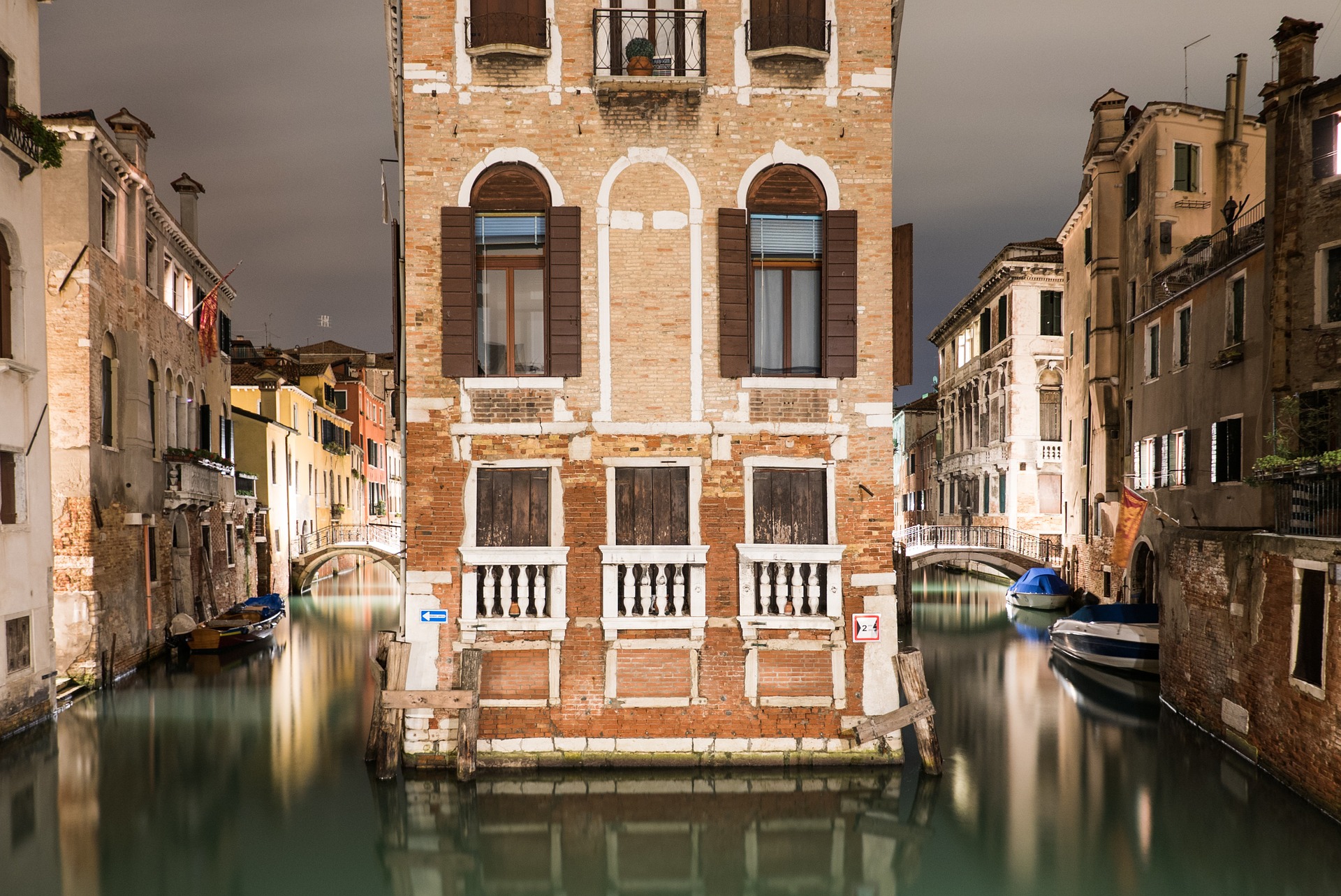 A lot of people will tell you this was, in centuries past, the centre of  Venice's red light district.
It wasn't. Despite nearly every website about Venice now spreading this fake story :-(
The name, Tetta, means breast in Italian,  but it is actually the name of a noble family who once lived in this building.
And what a magnificent building it is! 
Almost like a ships prow cutting through the waters; unique in that it is the only building in all of Venice to be surrounded on three sides by water. 
It is just around the corner from  the Acqua Alta bookstore, which we write about further down the page. You can see the entrance to the bookstore along the canal to the right of the photo. It is where the flag and boat are.
To get the best view of Palazzo Tetta, the one in the photo, head onto Ponte dei Conzafelzi.
Venice's Naval Museum
Near the Arsenale, this museum should be visited by anyone who wants to understand fully the history of Venice, Italy. For Venice as a trading city, built on water, was vital and this museum provides an interesting insight. The Gondola display is the best part.
Santi Giovanni e Paolo (San Zanipolo)
A big church built in the 15th century. Very big and very impressive. Definitely well worth visiting.

Campo Santi Giovanni e Paolo
This is the square in which the church previously mentioned is to be found.
Second only to Piazza San Marco, it is a lively and pleasant place and the atmosphere is different to St. Marks – less commercialized and more authentic and charming.
The 15th century Scuola Grande that faces onto the square has one of the loveliest facades in all of Venice and that is indeed something when you consider the competition.
Acqua Alta Bookstore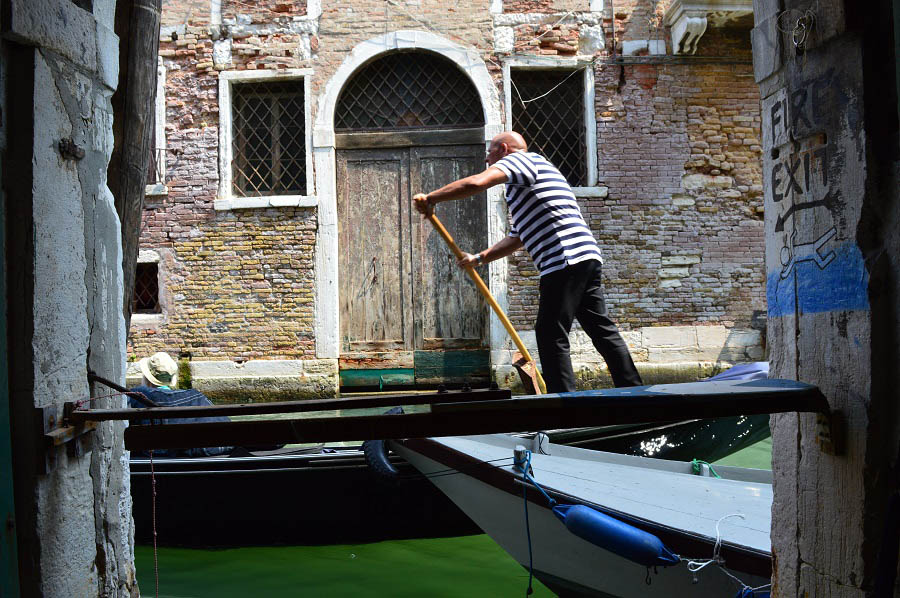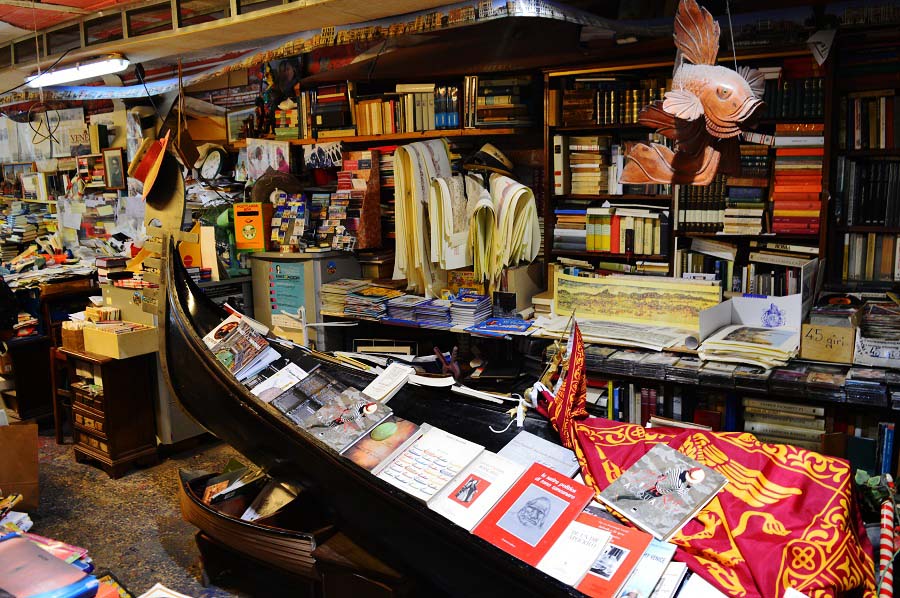 Time to enter another world! The moment you walk through the door, into this fantastical bookstore, that is where you'll find yourself. One of the must-see sights of Castello. Read more about it here.

Santa Maria Formosa
Situated in a busy and rather pleasant piazza (campo) this 15th-century church is nice enough but nothing special.
What Else?
A number of other sights are worth seeing while you are in Castello. These include San Zaccaria which has some great artworks by Bellini and the La Pieta church on the Riva degli Schiavoni, the church where Vivaldi was once choir master.
Don't miss a visit to the lovely little island of San Pietro di Castello. Here's why you must visit and why you need to visit the last week of June.
Please Book with Us... Maria here, if you enjoy my site I'd love your support.
Simply book your next trip anywhere (not only to Italy) via the link below or with any of the hotel links on the website.
You'll get the best deal available and the income I receive helps me to remain independent and to keep bringing you more of beautiful Italy.