Venice Attractions - The Southern Lagoon
Welcome to Venice's Southern Lagoon, a treasure trove of natural wonders, ancient traditions, and hidden havens waiting to be discovered.
The Southern Lagoon holds the whispers of Venice's maritime soul, a place where time dances with the tides. If the hustle and bustle of Venice tourism gets a little too much, this is a good place to escape for a few days.
You wouldn't come here for the usual Venice attractions of great historical buildings or art galleries but rather to experience a peaceful world in which nature provides the scenic beauty. Many call the region the soul of Venice.
The only thing to do is to relax. Hire yourself a bike or hike the paths and lanes through the lovely countryside. Picnic next to the Adige or Brenta rivers and enjoy the natural flora and fauna of this part of Italy.
Fishermen will find themselves at home here, with the delta's rivers being rich in fish.
This is a wonderful bird-watching paradise too. According to the experts, the delta is home to more species than just about anywhere else in all of Europe. Some of the birds people love to see are flamingos, black-winged stilts, grey herons, widgeons, and various species of curlews, some of which are quite rare.
Exploring the Lagoon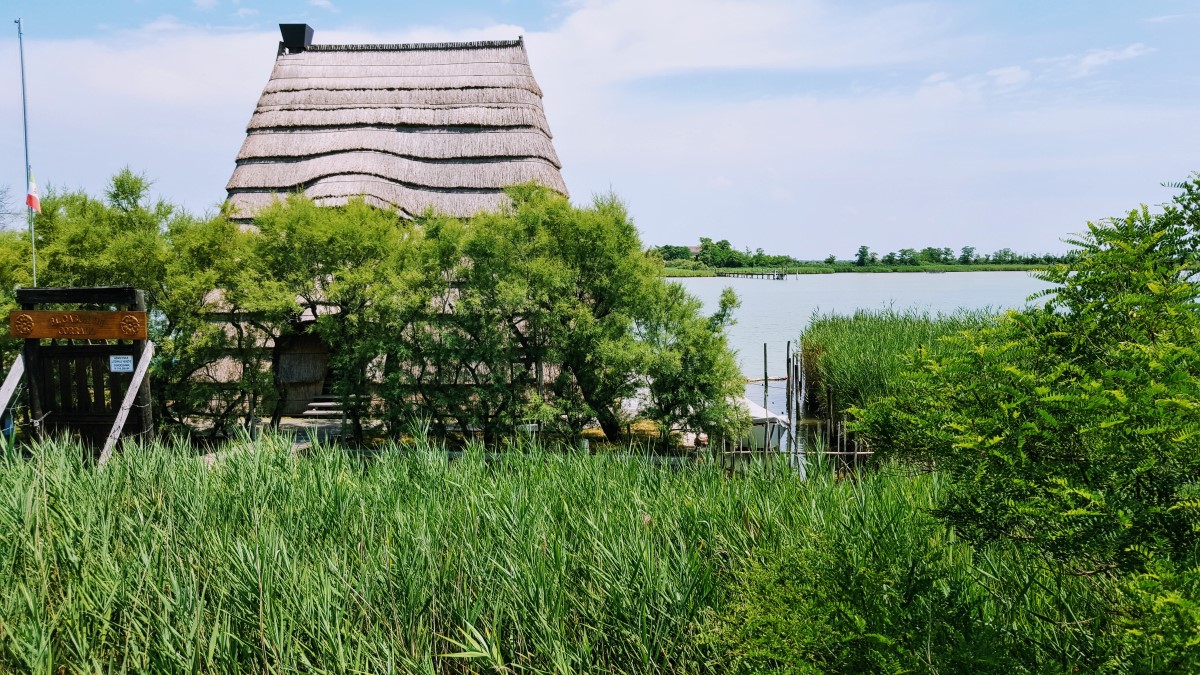 A Casoni fisherman shelter
Up until recently, exploring the lagoons was fairly difficult. This has thankfully changed, and trips around the Southern Lagoon have now become a possibility thanks to new sailing services.
ATN Laguna Sud is the main company running these boat trips, and their whole-day trips encompass a lot of interesting sights.
Some of the highlights include the ancient fisherman shelters, known as Casoni, and an old hunting lodge. The tours are offered in English, German, and French. 
Most trips depart from Chioggia, which is a delightful mini-Venice with one of the best beaches in the area. A few others leave from Venice itself.
Prices vary, but you are looking at anything from 30 euros upwards. The tourist information offices in Venice (in the station and in St. Mark's Square), or your hotel in the case of Chioggia, will be able to assist you with full details on booking.
Booking is essential in June, July, and August.
A Glimpse of Nature's Sanctuary: Sant'Erasmo
Beyond the tourist's gaze lies the verdant heart of the lagoon: Sant'Erasmo. Wander through vineyards and olive groves, breathing in the heady aroma of cultivated earth. There is even a beach at the south end of the island although it isn't featured on our list of the best beaches near Venice.
"Sant'Erasmo is our island of sustenance, where the lagoon offers its blessings to our tables and our souls." - Alessandro, a local farmer
Tides of Time on Torcello
The Southern Lagoon's embrace leads to the ancient shores of Torcello, where the very essence of Venice's origins rests. Torcello is a bridge between our world today and the whispers of those who laid the foundations of modern-day Venice.
Once, up to 30,000 people lived here (according to some estimates), and the island was more powerful than Venice itself. Little remains of that apart from the Basilica of Santa Maria Assunta, which still stands sentinel, its mosaic-laden interior a window to a bygone era. Climb the Campanile for panoramic vistas that sweep across the lagoon, a sight that has stirred souls for centuries.
About the Lagoon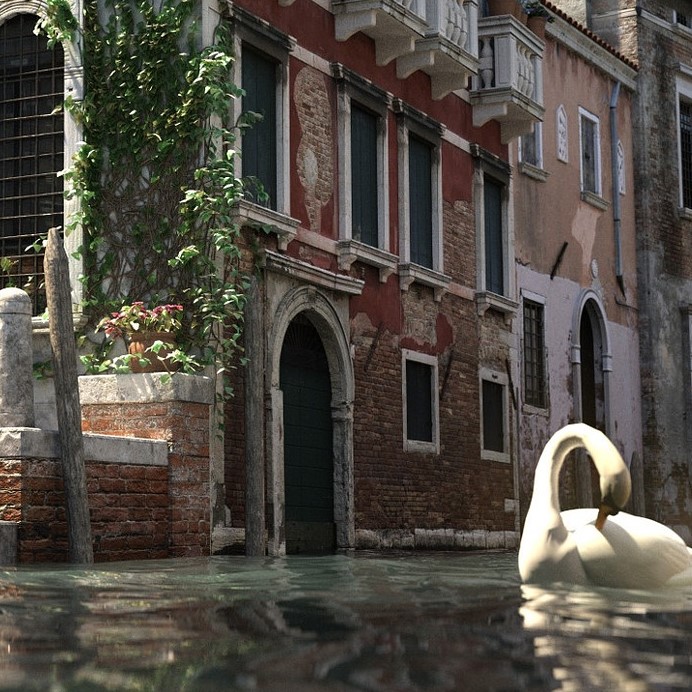 During the pandemic, Venice changed. The city closed off to the world, and the tourists stopped arriving. Locals found their city a silent, melancholy place, but then something started to happen...
Slowly nature returned, not the swans, who have always been around Burano and, occasionally, elsewhere in Venice.
No, it was the smaller creatures, mostly birds.
Normally one sees only pigeons—lots of pigeons—but now there were other birds—dozens of species from the nearby lagoon.
You see, that is the thing that very few know about Venice: Venice isn't only an historic city; it is far from it. Instead, Venice is far more than the city of Venice.
In fact, the city would be nothing without the Southern Lagoon, the most important wetland in all of Europe.
Over half a million birds live here or visit here—more than 100 species. Even flamingos would you believe... 10,000+ of them. They truly steal the show in this natural theater. While often associated with distant tropical shores, these elegant birds have found a serene refuge in the Southern Lagoon. Against the backdrop of shimmering waters, their coral-pink plumage stands out as a testament to the lagoon's nurturing embrace.
These elegant birds have found solace here, a haven where they wade through shallows in search of sustenance. To catch a glimpse of these majestic creatures in their aquatic ballet is to witness a living testament to the lagoon's timeless allure.
As the Ramsar Convention states, "Venice is inconceivable without its lagoon; it would not, could not, exist without its lagoon." and yet few tourists explore this world-renowned natural treasure.
It should be one of the top Venice attractions. Don't miss visiting.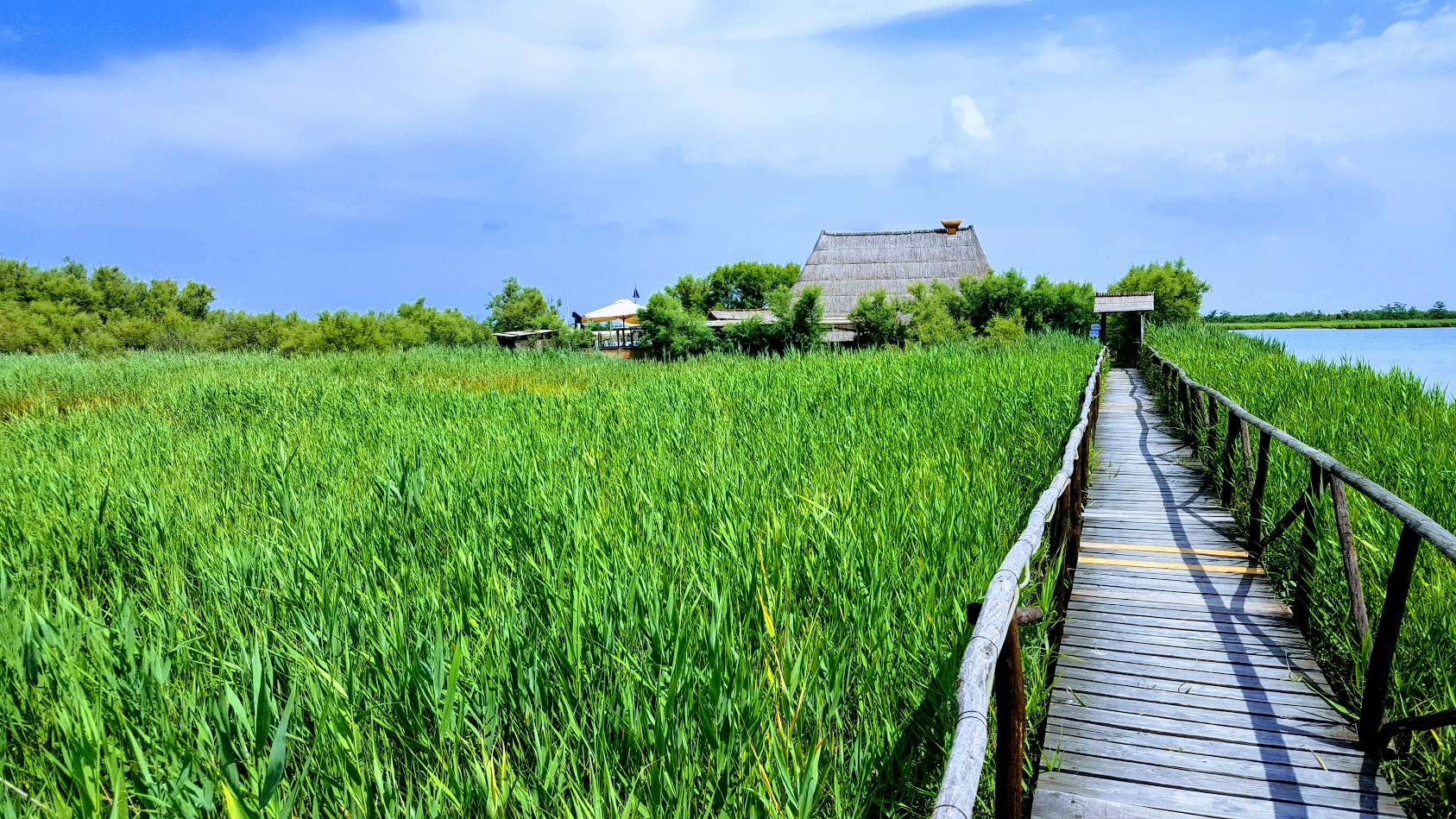 FAQ about the Southern Lagoon
The Southern Lagoon is a part of the Venetian Lagoon, a vast shallow body of water that surrounds the city of Venice, Italy. It's an intricate network of canals, islands, and wetlands that extends to the south of the main city area. This area is characterized by its unique ecosystem, diverse wildlife, and a mix of inhabited and uninhabited islands.
The Southern Lagoon is dotted with various islands, each with its own charm and significance. Some of the notable islands include Burano, known for its colorful houses and lace-making tradition; Murano, famous for its glass-making heritage; Torcello, an ancient settlement with historical basilicas and Sant'Erasmo, an agricultural oasis.

While Murano and Burano are popular, there are lesser-known attractions that offer unique experiences. For example, Mazzorbo, connected to Burano by a wooden bridge, is a quieter island with vineyards and gardens. Pellestrina is a narrow island known for its fishing heritage and picturesque alleys.  
Yes, the Southern Lagoon is home to a diverse range of wildlife, including numerous species of birds, fish, and aquatic plants. It's particularly famous for being a habitat for flamingoes, which can be seen wading in the shallow waters of the lagoon. Birdwatchers and nature enthusiasts often visit the area to observe the local avian inhabitants. These are two tips when visiting the nature reserve of Venice:

Binoculars and Patience: Arm yourself with binoculars to catch sight of the lagoon's avian residents. Patience is your best ally in observing these elegant creatures in their natural habitat.
Respectful Observation: While it's tempting to get close, remember that you're a guest in their realm. Maintain a respectful distance to ensure minimal disturbance.
Exploring the Southern Lagoon can be done through various means. You can take vaporettos (waterbuses) or private water taxis from Venice to reach different islands. Some islands are connected by bridges, making it possible to explore on foot or by bicycle. Guided boat tours and eco-tours are also available, providing insights into the lagoon's ecology and history.
Please Book with Us... Maria here, if you enjoy my site I'd love your support.
Simply book your next trip anywhere (not only to Italy) via the link below or with any of the hotel links on the website.
You'll get the best deal available and the income I receive helps me to remain independent and to keep bringing you more of beautiful Italy.