Visiting Venice

Visiting Venice this year or planning to in future years? Well, let me show you a little of what you can expect with a collection of photos designed to tempt..

Could this be the final temptation that'll make you book that flight and make those hotel reservations? I hope so!

I can't help you with the flight; perhaps try Kayak for that, but if you need hotel ideas, then these deliver exceptional value. Of course, if, unlike poor old me, money is no object and your financial resources are as abundant as the endless Venetian canals, then I urge you to indulge in luxury hotels.

Yet, let me steer myself back on course, as I wouldn't want to squander any more of your precious time. It's high time I usher you into the heart of this visual odyssey, showcasing the allure of Venice through each meticulously captured snapshot. From the enchanting gondola rides along the labyrinthine waterways to the majestic grandeur of St. Mark's Square, every image is a testament to the city's timeless charm.
Picture yourself savoring delectable Italian cuisine at a charming canal-side eatery, or strolling hand in hand with a loved one across the iconic Rialto Bridge as the sun sets in a breathtaking display of colors. Immerse yourself in the vibrant hues of the Venetian architecture and lose yourself in the mesmerizing interplay of light and water that defines this extraordinary city.
So, whether Venice beckons you this year or in the years to come, let these photographs be your gateway to anticipation. Let them kindle that undeniable urge to explore, experience, and embrace the enchantment of Venice. Your adventure begins with a click, and I fervently hope it culminates in a plane ticket purchase and a reservation confirmation. The City of Canals awaits; it's time to make your mark on its storied waters.
Ciao
Maria

P.S. If you enjoy the photos please click like below.

This is a really picturesque spot, but it is always crowded, and whatever you do, don't eat at the Sempione Trattoria. It looks pretty, but they are so rude, and the food is awful! One of the best places to stay in all of Venice, though, is just around the corner, the Corte Grimani. For my selection of restaurants to try in Venice click here.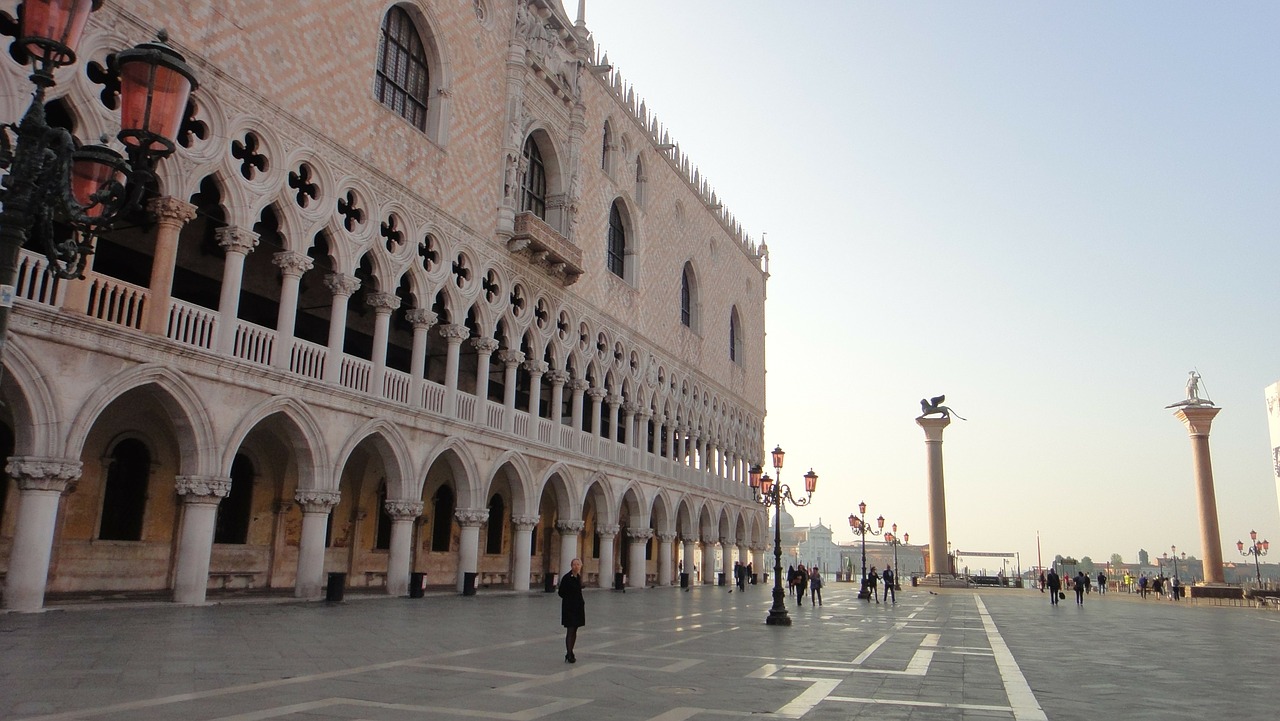 La Piazzetta of San Marco (Saint Mark's in English) early on an autumn morning. There really are no words for a piazza, often considered the most beautiful in the world.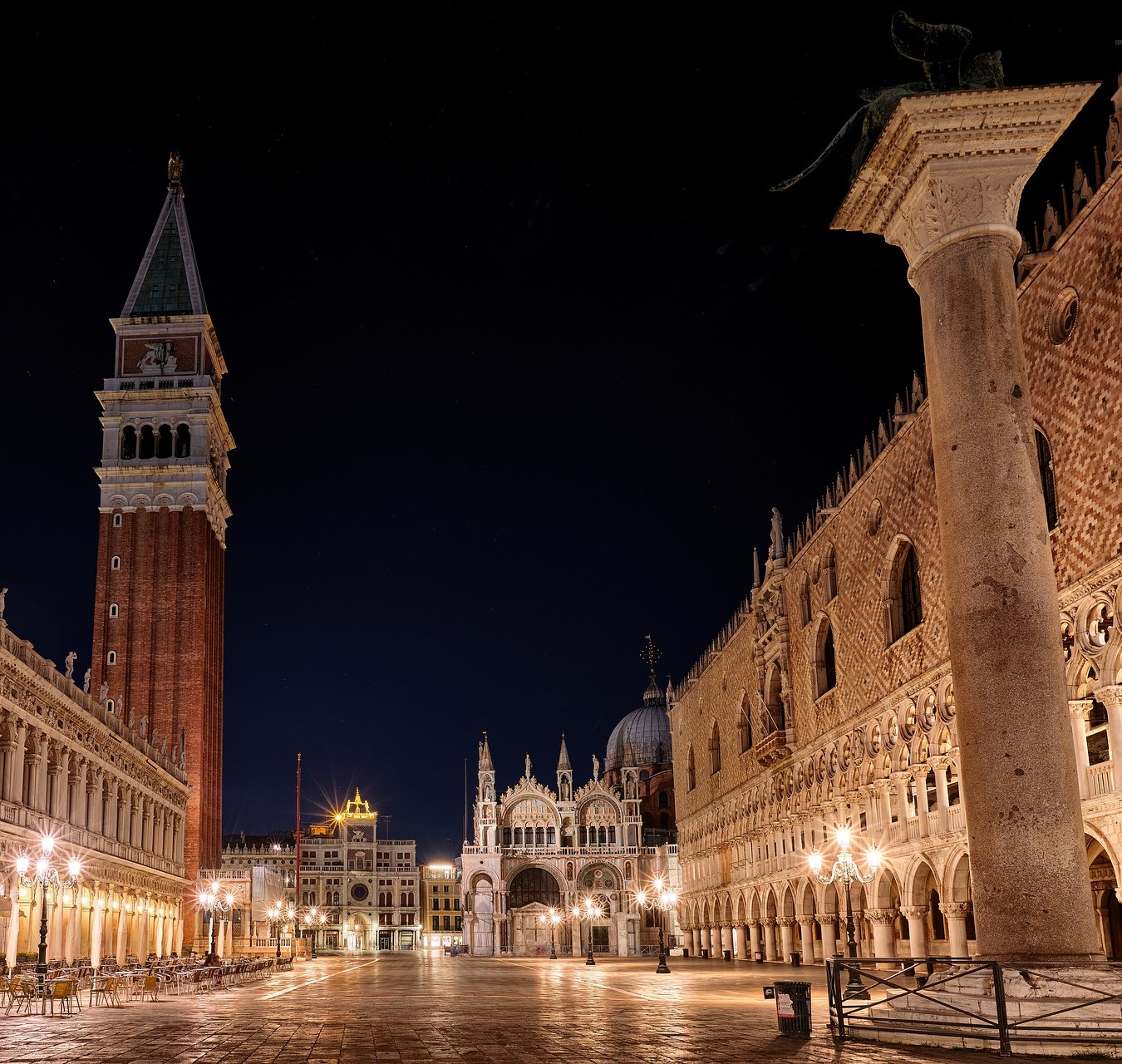 St. Mark's Square, where elegance and opulence converge in the intricate façade of St. Mark's Basilica, its intricate mosaics whispering tales of a bygone era. The imposing Campanile di San Marco reaches for the heavens, offering panoramic vistas that stretch from the labyrinthine canals to the distant horizon.
The previous photo beckoned from the Piazzetta, a charming antechamber to this grand expanse. This hallowed ground. St. Mark's Square isn't just a location; it encapsulates the city's past, present, and future. With every step, you are a part of this living legacy, drawn into a narrative that spans epochs.
The view of Piazza San Marco and the bell tower from the water. It's a view you'll forever remember, a memory to treasure.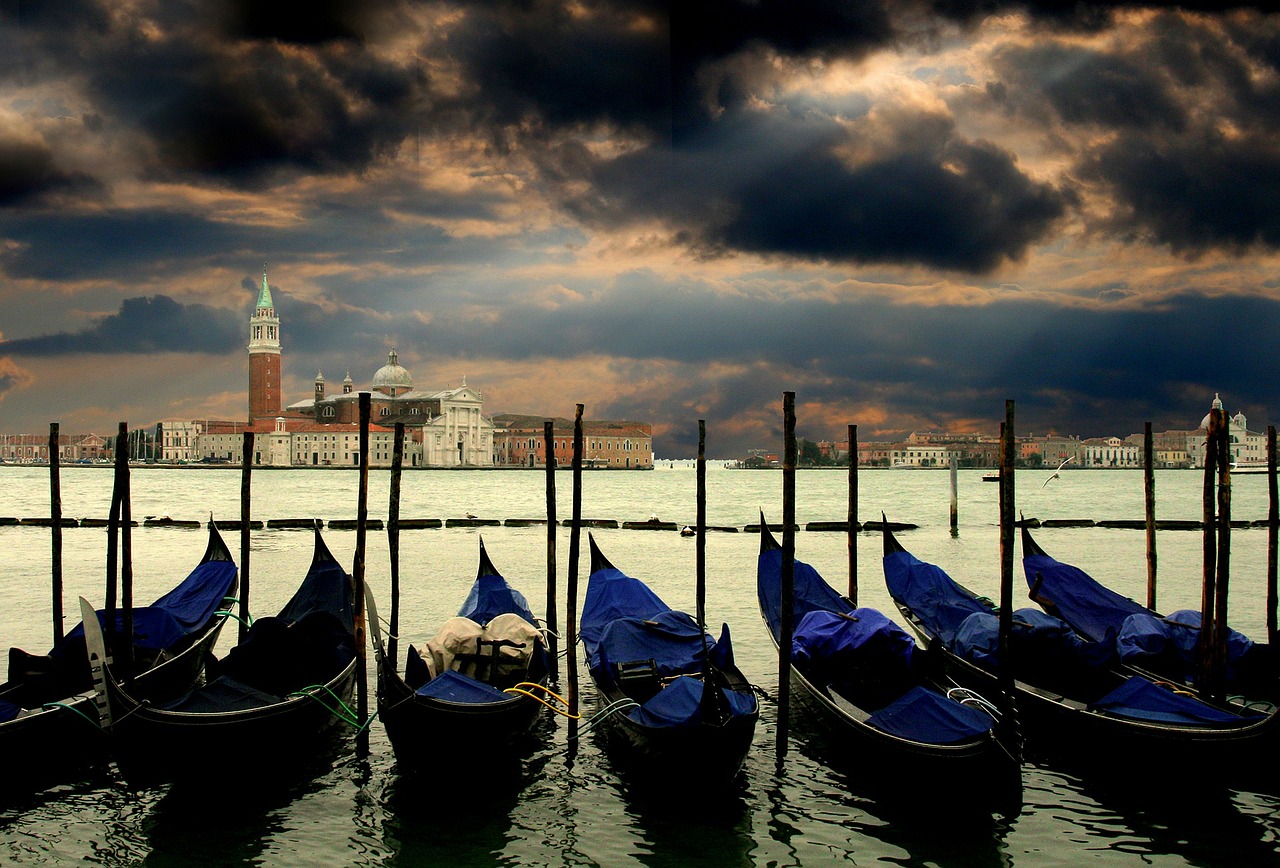 Head down to the water in St. Marks square and here is the view you get.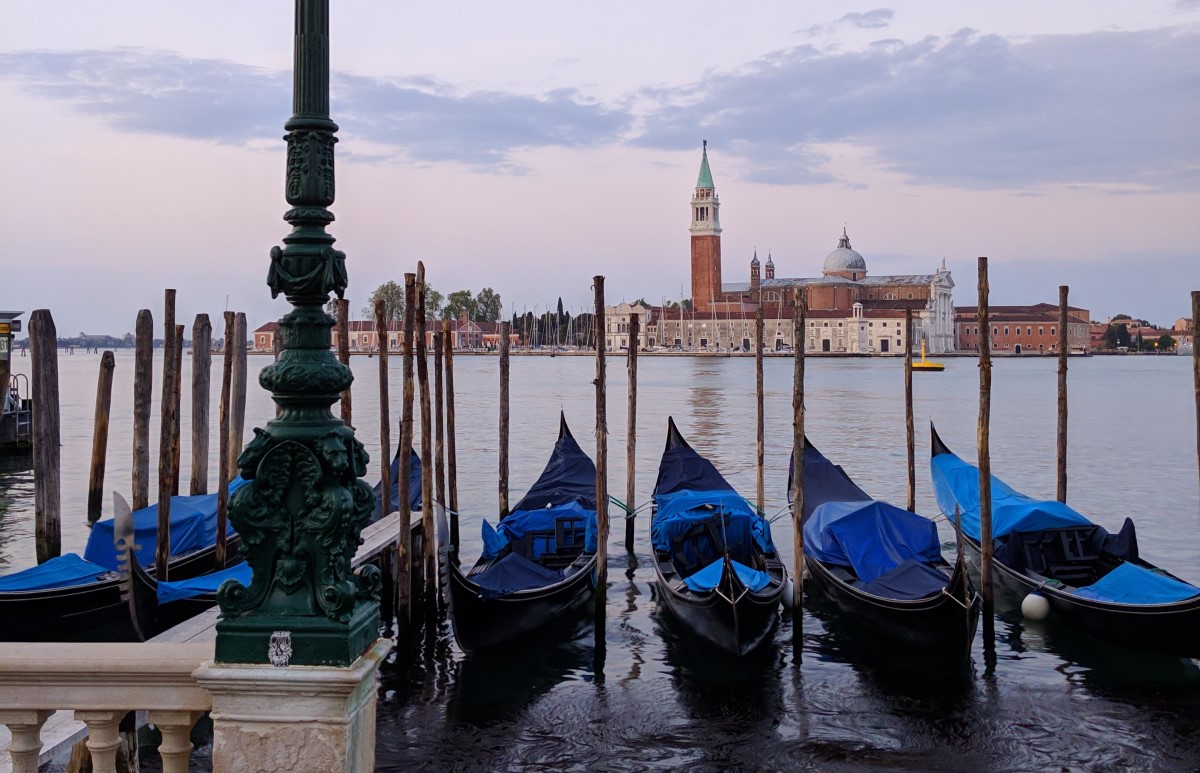 This is near the Piazza San Marco - one of the busiest areas in all Venice for gondola rides. Very early in the morning though it is still quiet and the gondolas bob gently about at their moorings. Across the water is the lovely San Giorgio Maggiore (click for more). By the way, if you do want to take a gondola ride here is some important advice.
ALL THE TOP-SIGHTS IN ONE TRIP
🚩 Stroll across the Rialto Bridge, take a ride on a traditional gondola along the Grand Canal, see St. Mark's Basilica, Doge's Palace and other magnificent places in just a day!
Book herе
Step out of your gondola and straight into lunch :-)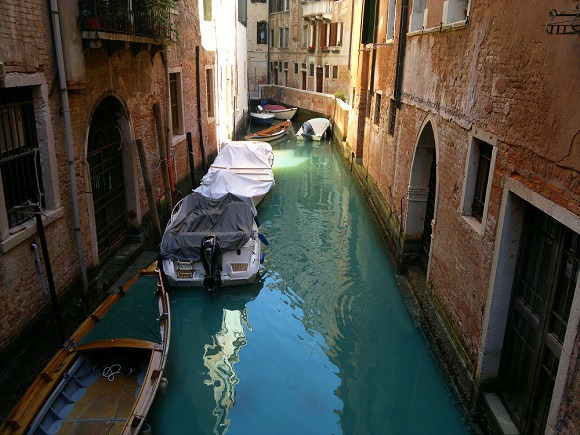 Finding a parking spot in Venice can sometimes drive you crazy. Like all big cities, it's sometimes better to simply take the bus—the water bus. The buses in Venice, like the taxis, ambulances, police vehicles etc., are all boats. Bicycles are not even allowed in Venice. The reality of that is incredible. Watch this video to see just how incredible it is.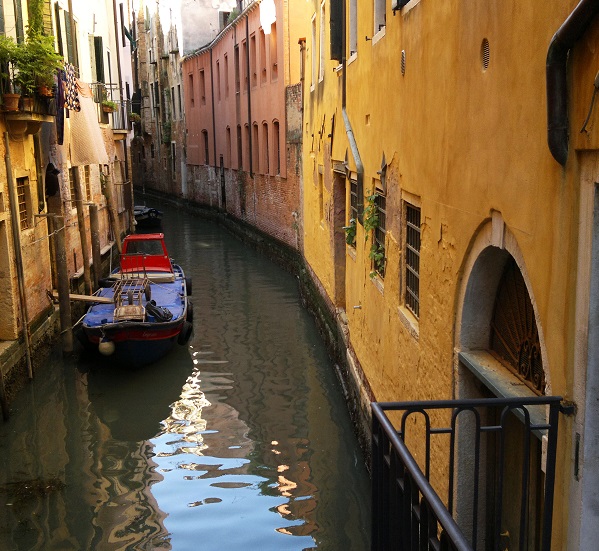 Wander away from the main thoroughfares, and you quickly stumble across another, quieter Venice. This is Venice, which I love. You'll find a moving story about the hidden Venice that tourists rarely see here.
A bustling thoroughfare in times of old, the Grand Canal still buzzes with life today. Gondolas glide gracefully through the waters, serenading passengers with the lilting songs of their gondoliers. Vaporettos and water taxis navigate the same routes, their modernity juxtaposed against the timeless backdrop of centuries-old edifices.
Whether shrouded in the mysterious mist of dawn or bathed in the golden hues of sunset, the Grand Canal's ever-changing panorama evokes emotions as diverse as the city itself.
A Brighter Side of Venice - the Island of Burano
That's the end of our Visiting Venice gallery. Don't worry though we have plenty more gorgeous photos of Venice, the Veneto and Italy to share. Simply click here to begin exploring.
Please Book with Us... Maria here, if you enjoy my site I'd love your support.
Simply book your next trip anywhere (not only to Italy) via the link below or with any of the hotel links on the website.
You'll get the best deal available and the income I receive helps me to remain independent and to keep bringing you more of beautiful Italy.