Visiting Venice

Visiting Venice this year or planning to in future years? Well let me show you a little of what you can expect with a collection of photos designed to tempt..

Could this be the final temptation that'll make you book that flight and make those hotel reservations? I hope so!

I can't help you with the flight, perhaps try Kayak for that, but if you need hotel ideas then these are the best value ones I recommend. Of course if, unlike for poor old me, money is no object then try these incredible luxury hotels.

Well I'm getting a little off track so let me not waste any more of your time and get on with the photos.

Ciao
Maria

P.S. If you enjoy them please click like below.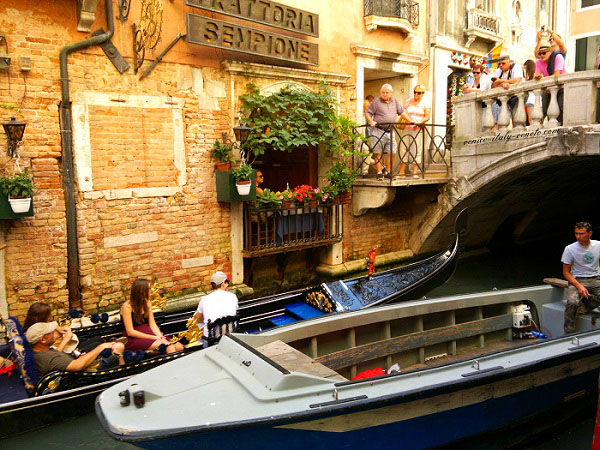 This is a really picturesque spot but always crowded and whatever you do don't eat at the Sempione Trattoria. It looks pretty but they are so RUDE and the food is awful!!! One of the best places to stay in all Venice though is just around the corner, this is the Corte Grimani.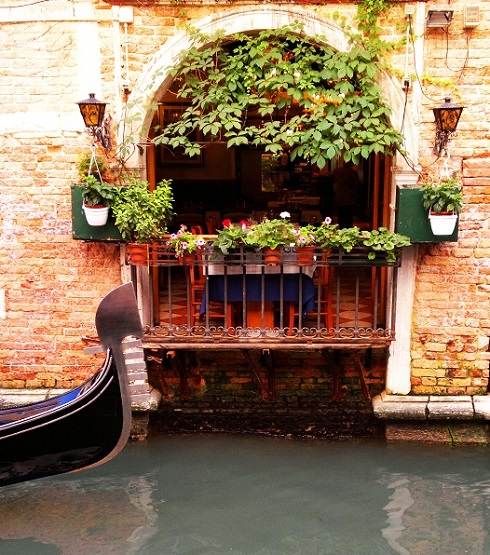 Another one outside of the dreadful Sempione Restaurant. For my selection of restaurants to try in Venice click here.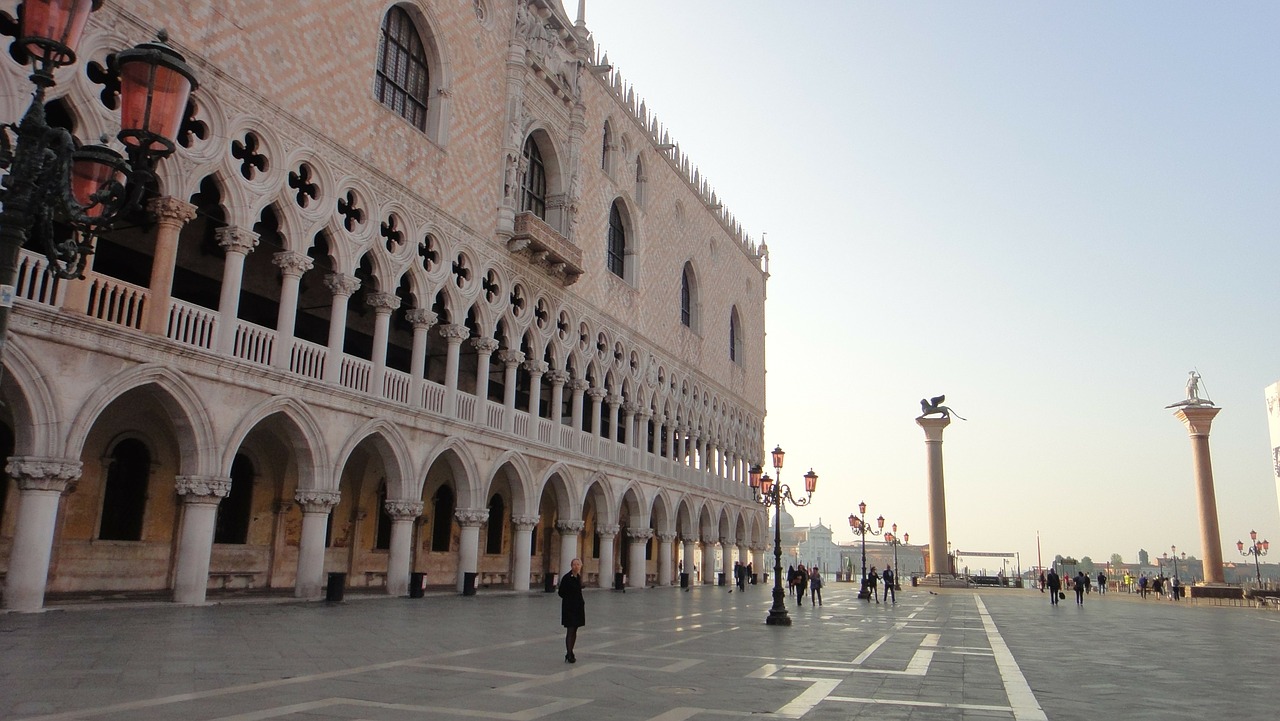 Piazza San Marco (Saint Mark's Square in English) early on an autumn morning. There really are no words for a piazza often considered the most beautiful in the world.
The view of Piazza San Marco from the water. It's a view you'll forever remember, a memory to treasure.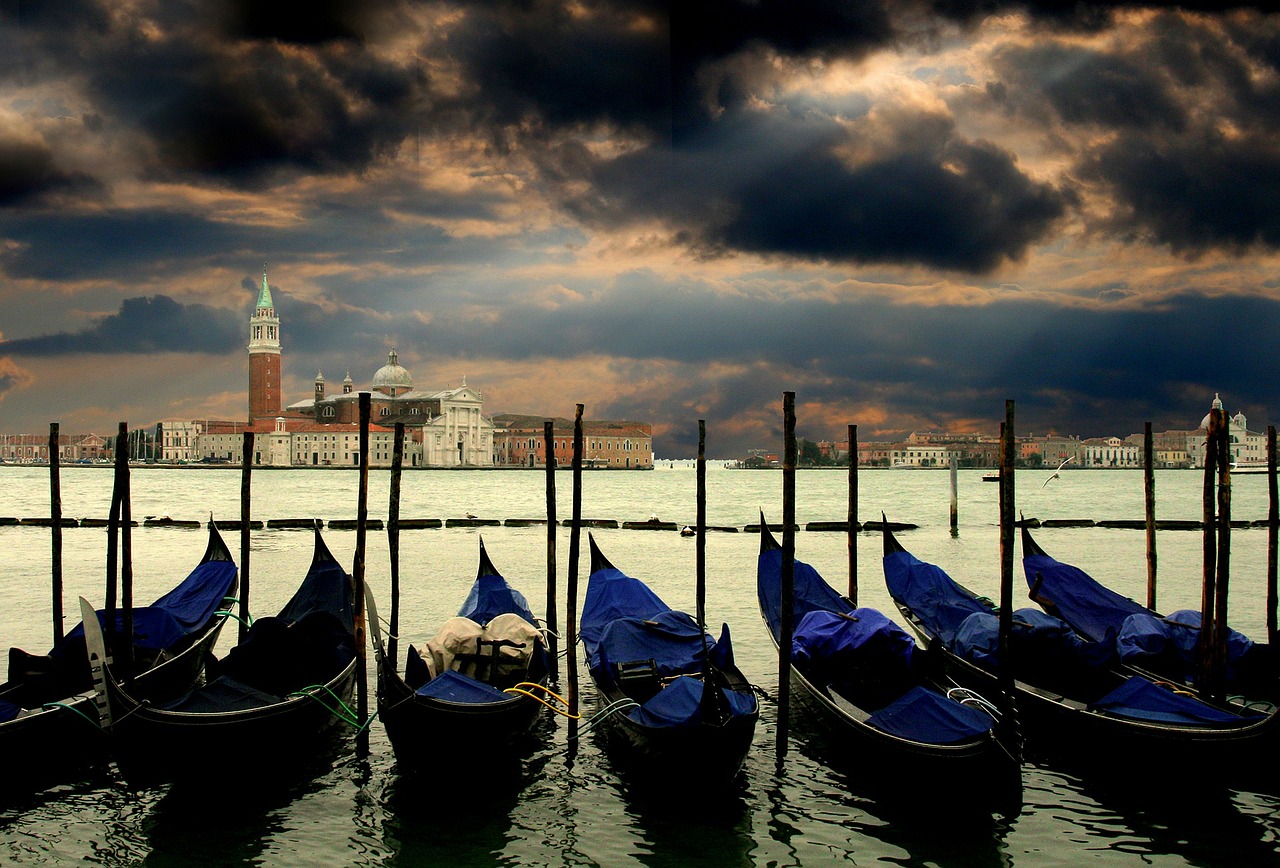 Head down to the water in St. Marks square and here is the view you get.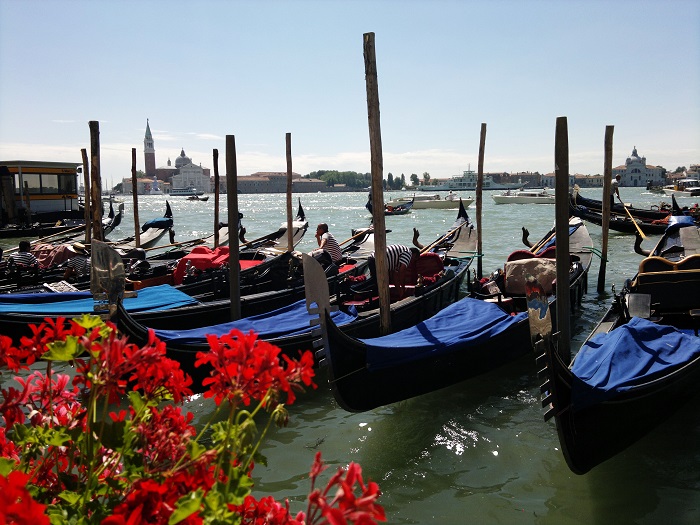 This is the Piazza San Marco Gondola stop - one of the busiest in all Venice. Very early in the morning though it is still quiet and the gondolas bob gently about at their moorings. Across the water is the lovely San Giorgio Maggiore (click for more).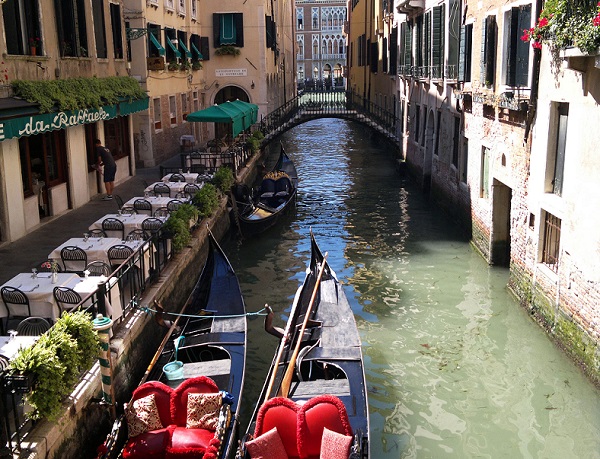 Step out of your gondola and straight into lunch :-)
Nonno (Grandfather) takes his little grandson out for a boat trip. Venetians grow up with boats and water - many young kids hardly ever see cars, motorbike or bicycle...Venice has none!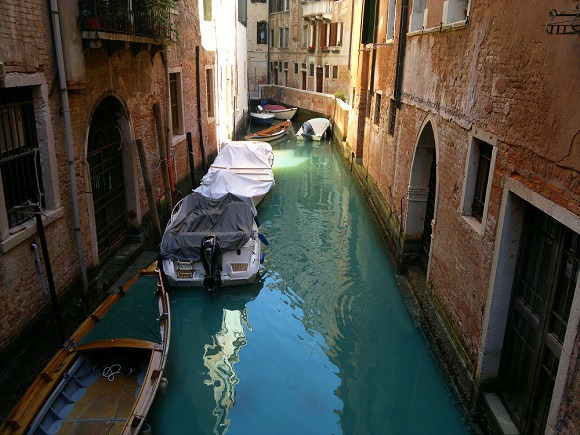 Finding a parking spot in Venice can sometimes drive you crazy. Like all big cities it's sometimes better to simply take the bus...the water bus.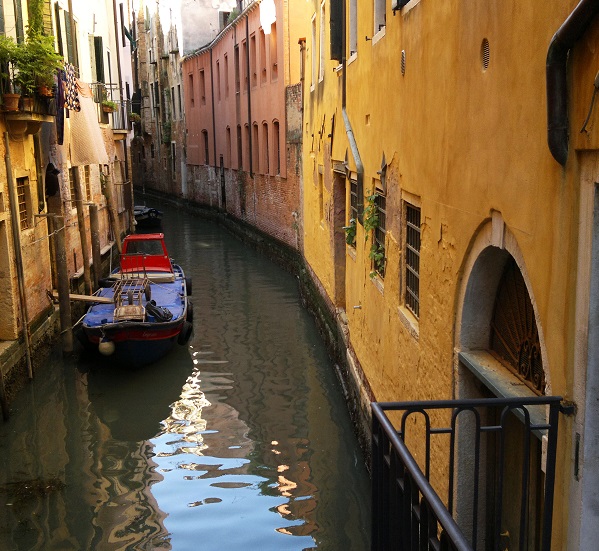 Wander away from the main thoroughfares and you quickly stumble across another quieter Venice. This is the Venice I love.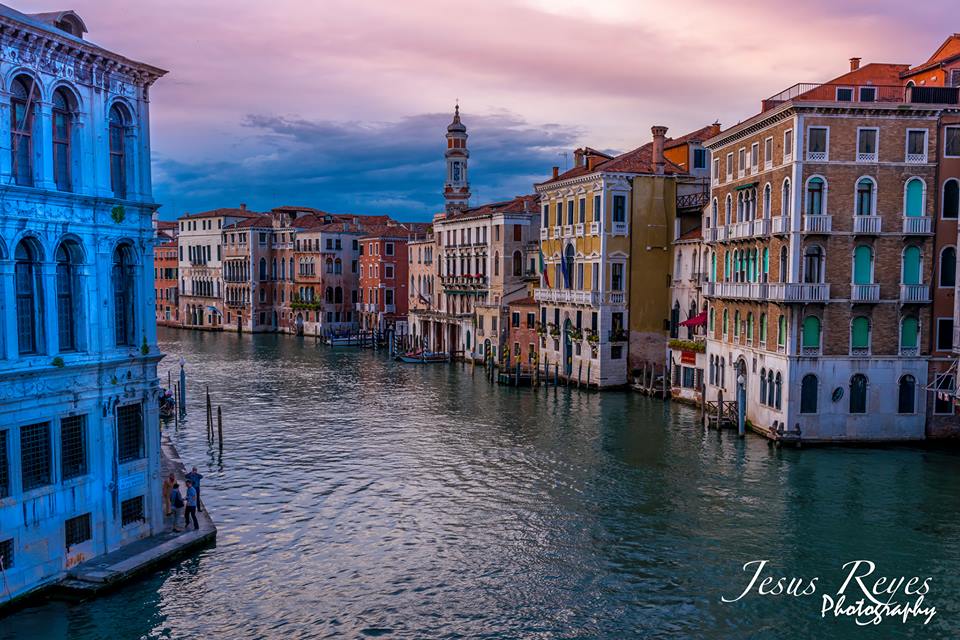 A Brighter Side of Venice - the Island of Burano
That's the end of our Visiting Venice gallery. Don't worry though we have plenty more gorgeous photos of Venice, the Veneto and Italy to share. Simply click here to begin exploring.
Please Book with Us... Maria here, if you enjoy my site I'd love your support.
Simply book your next trip anywhere (not only to Italy) via the link below or with any of the hotel links on the website.
You'll get the best deal available and the income I receive helps me to remain independent and to keep bringing you more of beautiful Italy.