Murano Glass in Venice Italy
Glass from Murano is very special, very expensive but exquisitely beautiful. Once you see the real thing you will have no trouble recognizing the cheap imitations.
It is so easy to get ripped off in the shops around St Marks Square, therefore this Murano glass buying guide is essential reading for those who would like to buy the genuine article at a decent price.
Exploring Murano
Murano is a fascinating place and the best way to really enjoy it is to take a tour. There are two main ones on offer. The first one (click here to view) is the cheaper option and very interesting. Nothing like the other one though.
The "other one" is this private tour of Murano which is an awesome experience.
Now for a bit of history. If you know all of this, then just click to skip down to the bottom for our guide on where to shop.

The History of Murano Glass in Venice
Murano is a suburb of Venice dating back to the middle ages. The glass making industry attracted the finest glass craftsmen from the East - of particular note were the Syrian craftsmen.
The Murano story begins in 1292 when the glass making industry was moved from Venice to Murano for safety reasons – basically the kilns kept starting fires in Venice. Venice in that period was built of wood and fire was not exactly welcome.
Murano then developed into a rich village where many of the Venetian aristocrats build magnificent palaces.
True glass from Murano is made exclusively from silica extracted from the Cogòli del Tesìn basin. It is world renowned as the purest and most crystal clear glass to be found anywhere on earth. Exquisitely made murrine are one of the most beautiful examples of the art of the Murano glass makers.
Murrine are still made by hand, in the same way they were made in centuries past. The shear quality and work involved justifies completely the high price one has to pay for what is, in all respects, a work of art.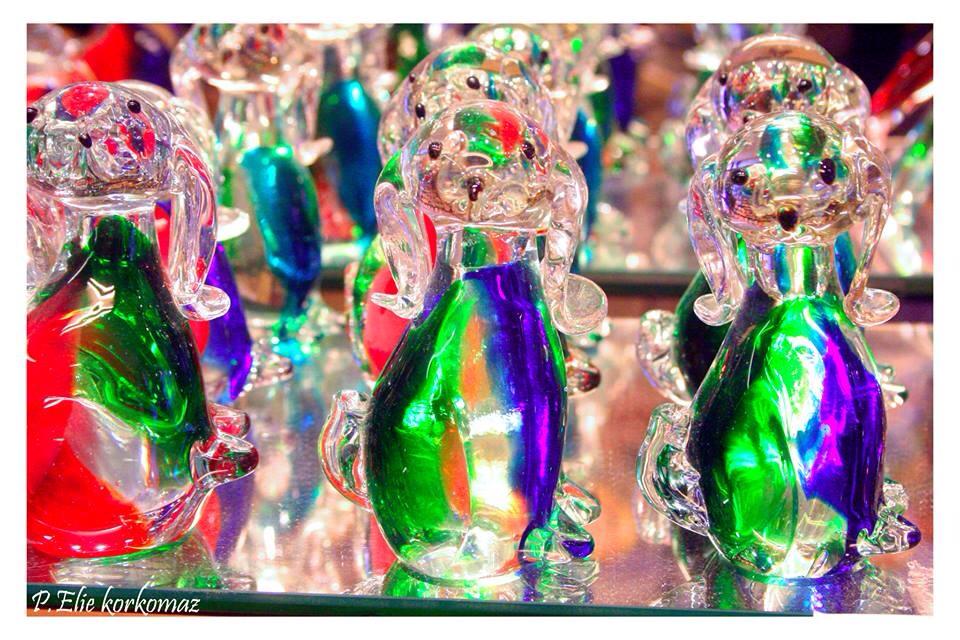 Where to Buy Murano Glass in Venice or Online
In Venice there are two place I can highly recommend. These are as follows:
Tommasi Glass
Tommasi has been making glass for generations. Quality is superb and prices reasonable (as Murano prices go). The factory is right in the heart of the Murano district. Contact details are:
Address: Tommasi & Figli, Murano - Museo, Rivalonga Conterie - 30141 Venice Italy
Phone: 39-041-736051 e-mail: info@tommasi.info

Atelier Glass
For all things Murano, Atelier is well worth to visit. I find their chandeliers and mirrors in particular to be gorgeous. The address is:
Address: Atelier Glass snc, Cannaregio 234 Lista di Spagna, Venice, Italy, tel-fax +39-041-716 727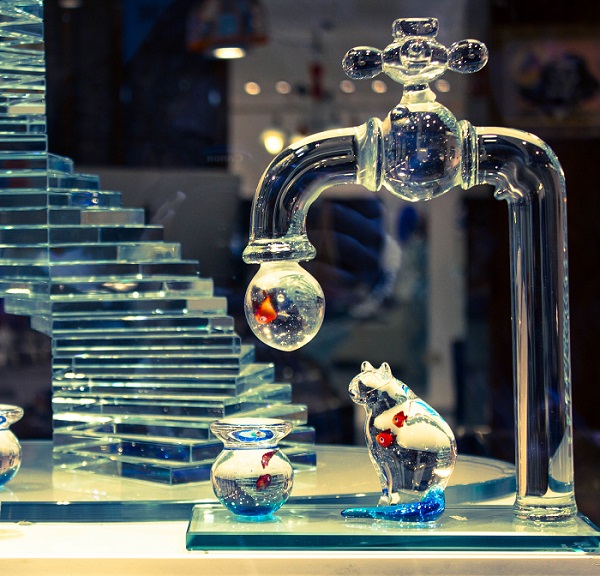 Can't get to Venice?  Then Multiforme  will bring the best Venetian artisans to your home. They deliver worldwide and the quality of the glass is superb. Their site is a bit difficult to navigate but my advice is to persist as their products are invariably better than those on more glitzy competitor sites. You can visit them here 
Searching for something? Why not try our Venice Italy Search Engine.
Searching for a good value hotel in Venice? These are my picks.



Please Book with Us... Maria here, if you enjoy my site I'd love your support.
Simply book your next trip anywhere (not only to Italy) via the link below or with any of the hotel links on the website.
You'll get the best deal available and the income I receive helps me to remain independent and to keep bringing you more of beautiful Italy.