A Day in Venice
This wonderful story of a day in Venice was shared by Modesta Tonan, author of "I Belong To You."  On with Modesta's story...
A beautiful perspective: spending time with these pleasant and eventful group of women. Lisa and Leonora, my oldest and youngest sisters by blood.
Josephine, mom of two and one of the strongest woman I know, widowed way to young. Alana, a single mom of two and has had her share of hills to climb. Sarah, my friend with history of 35 years and Sue, a dedicated mother of 4 and our adopted Italian sister. 
We have nicknamed ourselves "S.O.F.T." (Sisters of Fabulous Travel.)
All of us contributing nicely to this ongoing forever sisterhood. We all have similar interests, and share in the same love and need to travel through this beautiful countryside.
So together we made a pact to celebrate us in Italy every two years.
We are always in constant awe of the beauty of this glorious country, and its effects on our souls.
For me this journey has opened my heart to unknown emotions. Realizing that life, simply are moments of now and still to be. Our Italian adventures inspired me to write my first book, "I Belong To You." A romantic journey of self discovery through Northern Italy.
In my book Venice is and will remain my favourite chapter.
ALL THE TOP-SIGHTS IN ONE TRIP
🚩 Stroll across the Rialto Bridge, take a ride on a traditional gondola along the Grand Canal, see St. Mark's Basilica, Doge's Palace and other magnificent places in just a day!
Book herе
Arriving in Venice
Arriving by train via Verona, in the early morning we spent the entire day escaping into the whimsical magic of Venice. It didn't take us long to get lost in Venice's many twist and turns allowing us to come across unique stores, random cafes, and truly heart moving history of unknown spaces, and places, away from the masses of tourists.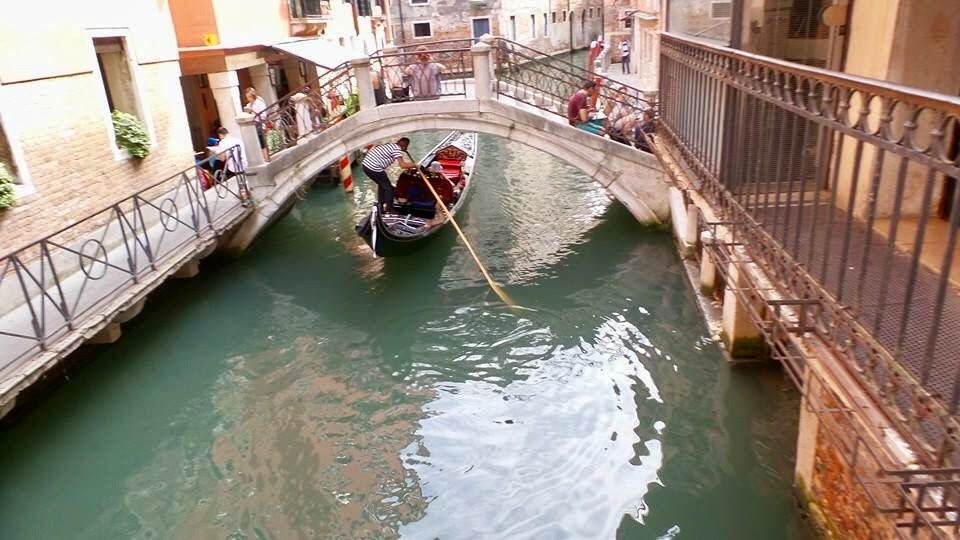 The Ghetto
We walked maze like streets for hours, crossing the quaint bridges where we imagined people who have loved. Seeing colorful buildings where we knew history was made, and feeling the powerful passion of poets who were inspired by this city. One of those life changing places was Il Campo Ghetto (The Venetian Ghetto.) 
A somber and humbling part of Venice. Today the Ghetto still has an influence of yesteryear, a strong feeling of a world within another world. Synagogues, kosher restaurants, and delicious bakeries line the crowd free alleys. All of us bought our favorite treasures from the greatest little antique store. The Ghetto, I would say it is a must if you visit Venice.

St. Mark's Square
After this experience that brought us a feeling of peace. We made our way to St. Mark's Square, what Napoleon called "The drawing room of Europe." Choosing our café, we sipped our perfectly chilled prosecco, listening to the beautiful sounds of music coming from the dueling orchestras within Piazza San Marco,

We immersed ourselves into Venice's atmosphere and all of its magic and mysteries. It created a rare silence among my sisters and I. We admired the beautiful and historical creations of the renaissance artists around us and breathed it all in.

ALL THE TOP-SIGHTS IN ONE TRIP
🚩 Stroll across the Rialto Bridge, take a ride on a traditional gondola along the Grand Canal, see St. Mark's Basilica, Doge's Palace and other magnificent places in just a day!
Book herе
A Gondola Ride
Our gondola ride was planned to be taken at sunset to experience a quieter and different view of Venice's incomparable beauty. As diverse as Venice is this prestigious profession is reserved for a select few. Every gondolier must belong to the thousand-year-old Gondolier's Guild.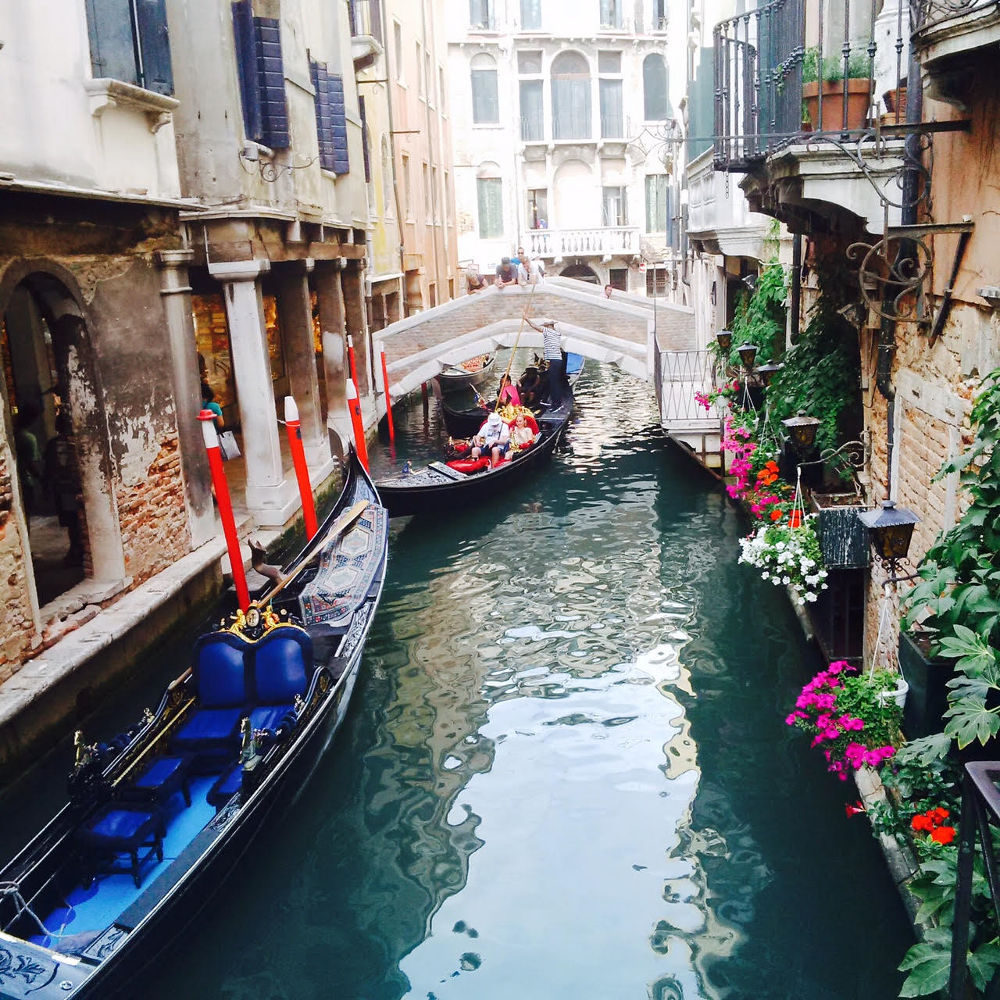 As you relax into your seat the showmen will entertain you on water, as they maneuver their uniquely elegant sleek vessels, using their bodies, and walls for navigation through romantic Venice.
This was the highlight for my soft sisters and I. While the beautiful melody of our sister Alana's voice echoed through the canal filling our ears and our hearts. For me it was the most emotional point of my trip, an unforgettable moment.

Breathtaking is a word I use a lot to describe Italy, and Venice is breathtaking, and beyond your imagination. To me it is a real life water colour painting. Something to marvel in and can't quite be photographed. Take the time to stop, watch, breathe and listen. When life gets grey and routine sets in, you will forever be able to recall the glorious colours and sounds of a day in Venice, and all of its beauty.
Please Book with Us... Maria here, if you enjoy my site I'd love your support.
Simply book your next trip anywhere (not only to Italy) via the link below or with any of the hotel links on the website.
You'll get the best deal available and the income I receive helps me to remain independent and to keep bringing you more of beautiful Italy.