Venice Carnival & Venice Carnival Masks
The Venice Carnival was recently voted one of the world's top five carnivals on earth. I would agree.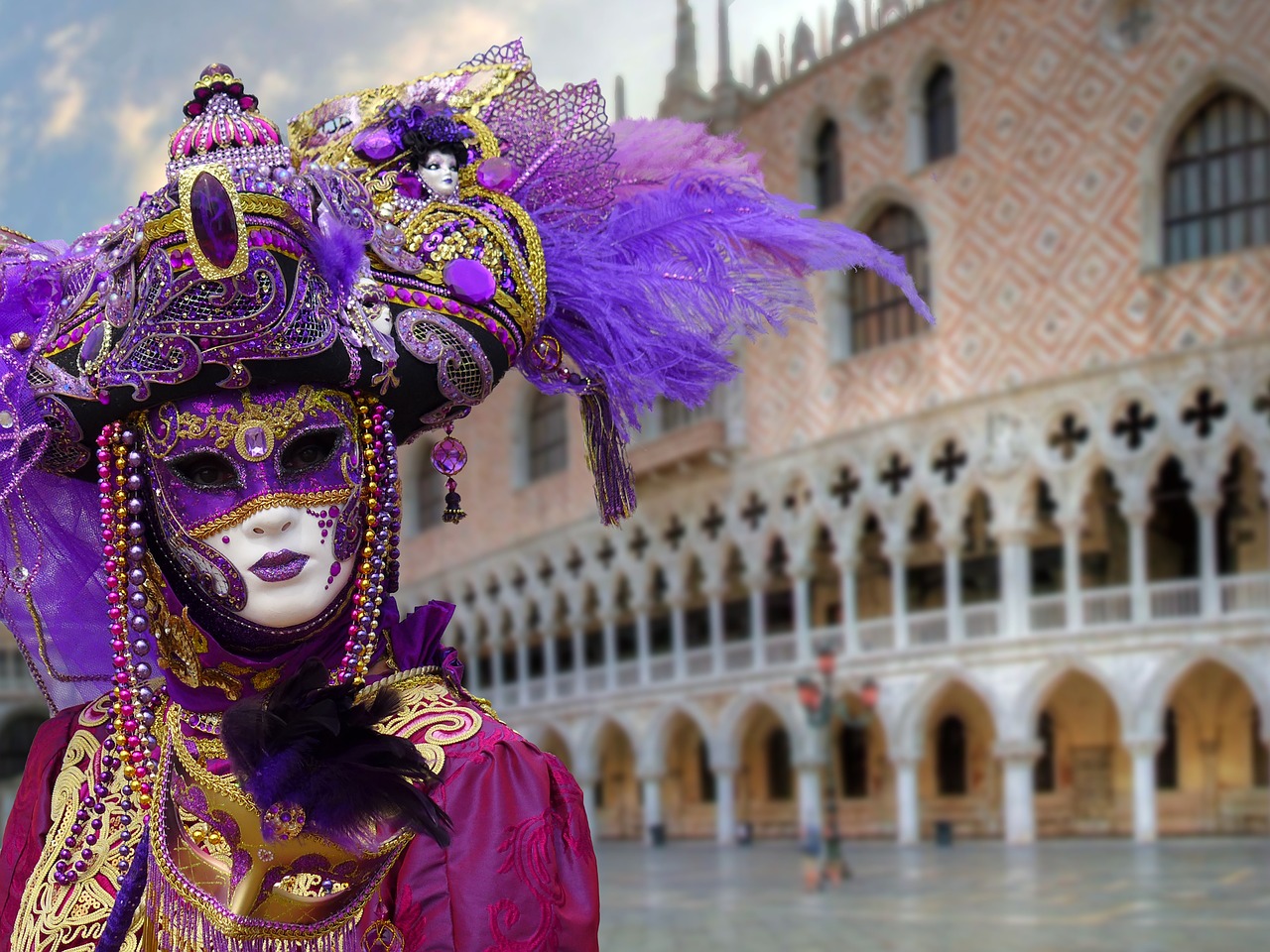 The masks are amazing too, just look at the ones on this page to see what I mean.
I remember the first time, when I was a little girl, my mamma bought me a small one. It was just so beautiful.
Now I'm all grown up I'm still a kid in a candy store at carnival time.
For the inside story on masks and carnival read on...
The History of the Venice Carnival
This is a carnival that dates back over 900 years. Its roots can be traced back even further than that to the ancient festivals celebrating the end of winter.
Carnival was the one time during the year when there were no bounds.
You were free to do all the things you had wanted to do all year, your fantasies and desires were free to be lived without guilt and anonymously thanks to the masks. 
Social status, wealth or any of the things that we are normally so quick to judge had no bearing. It is not quite like that now, some of the wild abandon has gone and it is a little more refined. Perhaps a good thing for middle-aged folk like me and my husband.
The Venice Carnival Today
The carnival runs during the two weeks leading up to the Tuesday before Ash Wednesday. Its date is therefore effected by Easter but in general it is held around late February.
During the carnival Venice is alive with masked Venetians – and tourists.
Bands, jugglers and entertainers enliven the piazza of the city, the canals are filled with colorful boats and the nights are full of parties and masked balls.
It really is a quite magical time to experience the city.
Venetians themselves all love Carnival time; although many tourists are in town the Carnival has mantained itself as a genuine and 100% authentic "Venetian" event.  If you arrive as a tourist you'll just need to fit in with it and enjoy an experience that has hardly changed one iota.
Venice Carnival Masks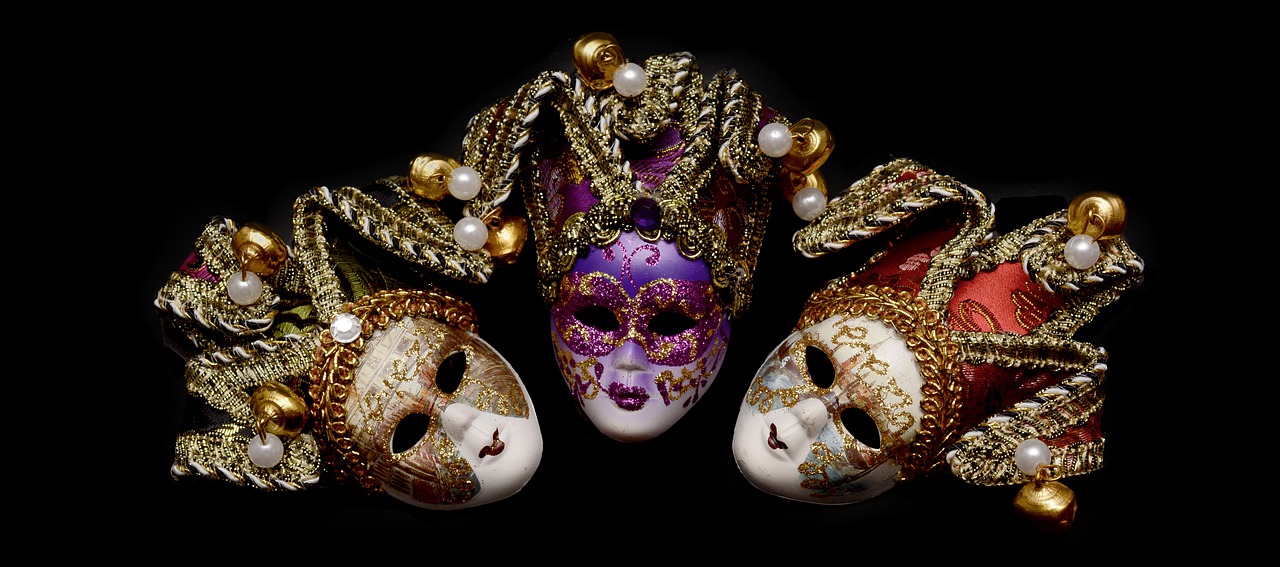 The masks were originally pretty simple – they were just meant to disguise the wearer. With the passing of the years and the ever declining degree of debauchery involved they have become more elaborate.
A number of masks exist such as the Moretta and Larva but the Bauta is the mask that is most commonly worn during carnival. Authentic Bauta masks are always white and generally cover the whole face, which also means that the voice is distorted/disguised.
Many Bauta masks these days only cover the top part of the face allowing the wearer to eat and drink without having to remove the mask. Since eating and drinking is such a big part of carnival it does make sense.
Where to Buy Venetian Carnival Masks?
If you would like to buy masks then there is one place I can thoroughly recommend – it is called Carta Alta in Giudecca - Venice. Phone +39 041 2771132. They make all their masks by hand in Venice.
Another very good shop is the Casin dei Nobili showrom, which is in Dorsoduro 2766/b, tel:0415202873. The video above was taken in their store and, like Carla Alta, all their masks are made in their own workshop by hand. Their store is a real delight to wander around, full of fascinating treasures.
Buy from Home
Otherwise why not try Amazon, they often have a good selection at very good prices too. Actually it is sometimes cheaper to buy on Amazon than in Venice!
Even if you aren't going to Venice many people love collecting these beautiful masks that make wonderful additions to any home.

Venice Carnival Tips

• I know this might be ridiculous advice but believe me I have seen poor unknowing souls get it all wrong. Venice Carnival is not a fancy dress party so don't dress like the poor guy I once saw wearing a Superman outfit.
• If you are going to wear a mask at least get a reasonable period costume. Venetians will think you silly if you're wearing a fancy mask and casual clothes.
For more great shopping ideas in Venice visit our guide.

Maria here, if you enjoy my site I'd love your support.
Simply book your next trip anywhere (not only to Italy) via the link below or with any of the hotel links on the website.
You'll get the best deal available and the income I receive helps me to remain independent and to keep bringing you more of beautiful Italy.