The Enchanting Franciacorta Region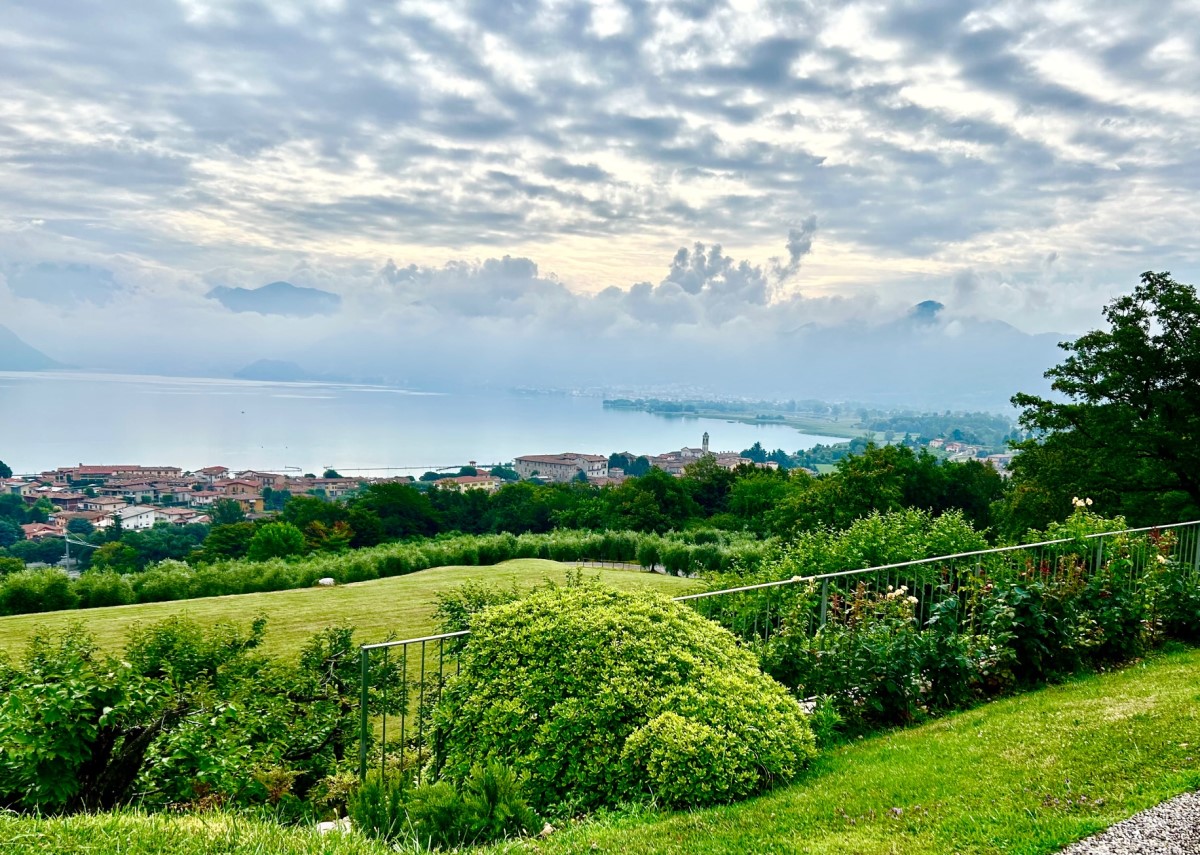 Tucked away amidst the picturesque landscape of northern Italy, just east of Lake Iseo, lies one of the loveliest wine regions of Italy: the captivating Franciacorta wine region. With its rich history, stunning vineyards, exquisite wines, and deep-rooted winemaking tradition, Franciacorta is renowned for its prestigious sparkling wines, often referred to as "Italy's Champagne."
Where to Stay
The Relais Mirabella
For an enchanting stay, the Relais Mirabella stands as an oasis of tranquility and luxury in the heart of Franciacorta. Nestled within vineyards and olive groves, this boutique hotel exudes charm and elegance. With stunning views of Lake Iseo, its inviting rooms offer the perfect respite after a day of exploration. The hotel's warm hospitality and attention to detail ensure an unforgettable experience.
Within the Relais Mirabella, the Ristorante Da Nadia awaits. Michelin-starred chef Nadia Vincenzi works wonders in the kitchen here; a truly delectable culinary experience awaits you. You will love the innovative dishes inspired by traditional Italian recipes; each dish is brilliantly paired with the finest wines from the region. My advice is to go with the sommelier's wine recommendations. The chef's creativity and the restaurant's serene ambiance create an unparalleled dining experience.
The Relais Mirabella has another secret to share, their Sebino DOP olive oil. This extra virgin olive oil is produced by the hotel's  Azienda Agricola Collina Mirabella, where passion and tradition come together to produce exceptional products. Here, olive groves have been lovingly tended for generations, ensuring that each drop of Sebino DOP olive oil embodies the essence of the land and its history.
From May to October, guided tours of the olive groves offer you the chance to discover the meticulous process behind this liquid gold olive oil used by the chefs at the Ristorante Da Nadia and highly prized for its low acidity and exceptionally light and delicate flavor. Dipping a freshly baked piece of bread into this golden elixir is a moment to savor.
Embarking on the Wine Routes of Franciacorta
To truly immerse yourself in the essence of Franciacorta, embark on the captivating wine routes that wind through the region's vineyards. Many of these picturesque wine farms welcome visitors with open arms, offering wine tastings, guided tours, and intimate conversations with local winemakers, who proudly share their passion for their craft.
The Relais Mirabella can organize tours for you and liaise with the local producers to make sure they are open on the day you wish to visit.
So,which are the wineries to visit? Well, there are many, the region boasts over 100 wineries, ranging from small family estates to grand vineyard estates.
One I like is Ca' del Bosco, renowned for its meticulous attention to detail and innovative winemaking techniques. Their crown jewel is undoubtedly their sparkling wines. Produced using the traditional "metodo classico," the wines undergo a second fermentation entirely from the grapes' natural sugars, creating bubbles that dance on your palate with each sip.  
Ca' del Bosco offers an extraordinary range of sparkling wines, from their flagship Cuvee Prestige, an elegant and refined blend of Chardonnay, Pinot Noir, and Pinot Blanc, to their luxurious Annamaria Clementi, a wine that embodies the pinnacle of Franciacorta excellence. Guided tours of their impressive cellars and vineyards are possible; you can book on their website at https://www.cadelbosco.com/en/visit-the-cellar/
Another exceptional producer is Bellavista, where passion and artistry intertwine to produce their renowned sparkling wines. Tastings at Bellavista are a sensory journey. Bellavista's portfolio showcases a harmonious blend of Chardonnay and Pinot Noir, resulting in exceptional sparkling wines such as Alma Cuvée Brut and Vittorio Moretti Satèn, each with its own distinct personality and allure.
At Antica Fratta, one of the oldest wine producers in the region, visitors are transported to another era as they explore the atmospheric cellars and savor a selection of their signature cuvées.
Berlucchi, known for its rich history and innovation in winemaking, invites guests to embark on a journey through time with tastings that showcase the evolution of their iconic wines.
Experience the Franciacorta Wine Festival
For a truly unforgettable experience, plan your visit around the annual Franciacorta Wine Festival which is held in September. The festival is a celebration of the region's exceptional wines and brings together wine enthusiasts and industry professionals alike, offering the opportunity to sample a vast array of wines from various producers, attend educational workshops, and revel in the festive atmosphere.
The Mesmerizing Beauty of Lake Iseo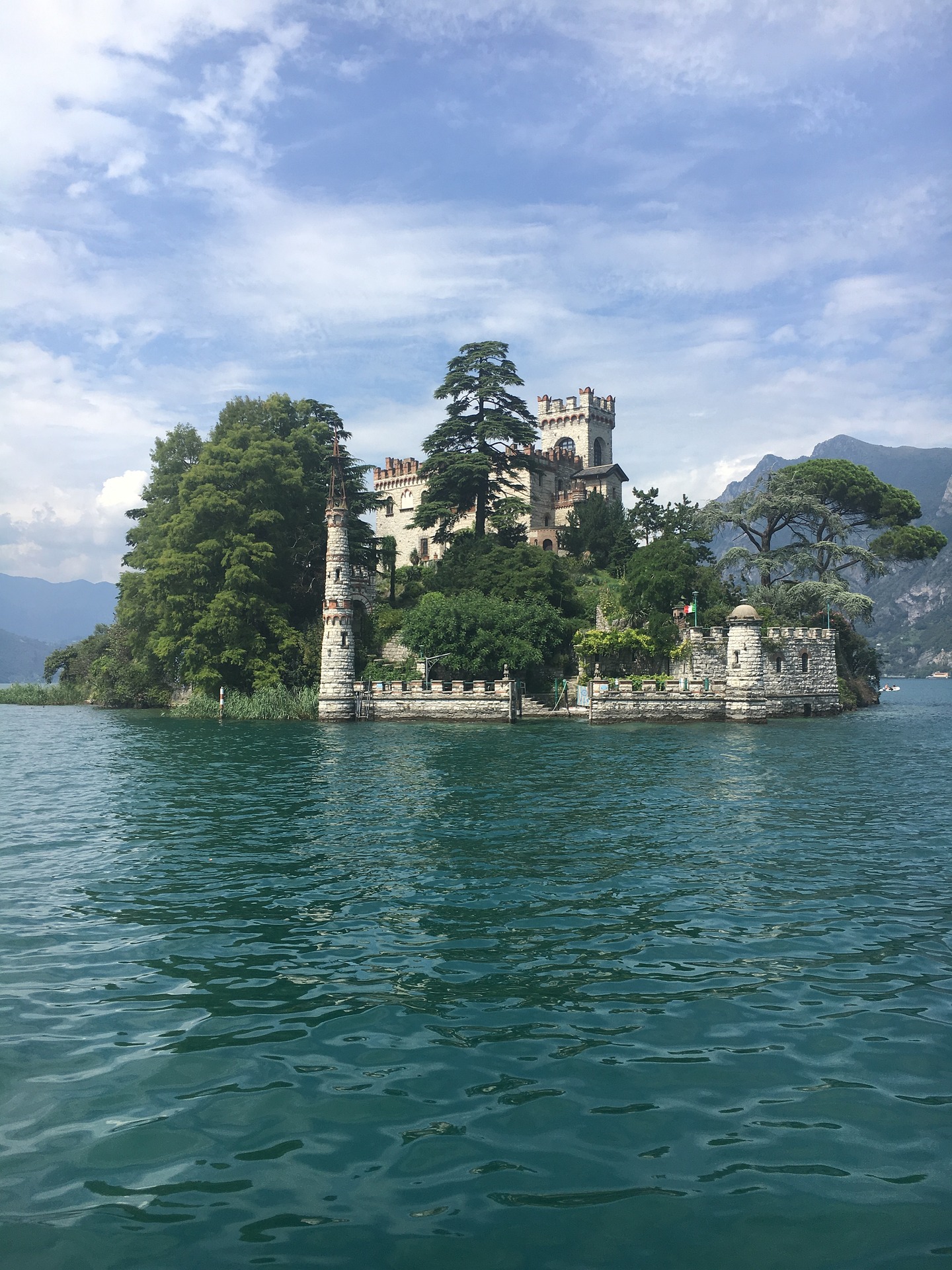 While Franciacorta's wines take center stage, the mesmerizing beauty of Lake Iseo adds an extra layer of allure to the region. This picturesque lake, often overshadowed by its more famous neighbors, offers a tranquil respite and a stunning backdrop to the vineyard-covered hills.
Spend an afternoon strolling along its shores, basking in the tranquility, and indulging in local delicacies at lakeside restaurants.  Along its shores, you'll encounter charming lakeside villages that exude an authentic Italian charm. 
Monte Isola, the lake's largest island and one of the most captivating places in the area, is an enchanting destination worth exploring. 
On the southern shore of Lake Iseo lies the medieval village of Iseo, a tranquil oasis that offers respite from the bustling tourist hotspots. Wander through its narrow streets, immerse yourself in its history, and indulge in a leisurely lakeside lunch at one of its inviting trattorias.
Sarnico, another charming lakeside town, boasts an elegant promenade where you can take leisurely walks and enjoy stunning lake views. Its vibrant atmosphere and lovely architecture make it a delightful spot to visit.
For nature lovers, the Torbiere del Sebino Nature Reserve offers a peaceful escape. Located on the eastern shores of Lake Iseo, this wetland oasis is home to a diverse array of flora and fauna, making it an ideal destination for birdwatching and peaceful walks.
Read more about Lake Iseo here.
Franciacorta Golf Club: Where Nature and Golf Embrace
Nestled within the enchanting Franciacorta wine region, the Franciacorta Golf Club offers an unparalleled golfing experience amidst breathtaking natural beauty. With its meticulously designed 27-hole golf course, this golfer's paradise beckons both seasoned players and newcomers alike. Prepare to be captivated by the stunning views, immaculate fairways, and the perfect harmony between nature and sport.
A Golfer's Dream Come True
For golf enthusiasts seeking a one-of-a-kind experience, the Franciacorta Golf Club is a dream come true. Set against a backdrop of lush vineyards and rolling hills, this championship-level course challenges players of all skill levels while providing a serene escape from the hustle and bustle of daily life. Whether you're a seasoned golfer aiming for that perfect swing or a beginner eager to learn, the club offers everything you need for an unforgettable golfing adventure.
27 Holes, Endless Possibilities
With its clever design and three distinct 9-hole courses, Franciacorta Golf Club offers endless possibilities for players to create their ideal golfing journey. Play a different combination each time you visit, ensuring that every round feels like a new adventure. The attentive staff is always on hand to help you plan your day and make the most of your golfing escapade.
Expert Guidance for Every Player
Franciacorta Golf Club provides expert guidance to help you improve your game. Their professional instructors offer tailored lessons and valuable insights to enhance your skills, ensuring you get the most out of your time on the course. Take advantage of their state-of-the-art practice facilities, including a driving range and putting greens, to fine-tune your swing before heading out for a round.
Savoring the Last Drop: Final Reasons to Visit Franciacorta
Franciacorta, with its breathtaking landscapes, prestigious wines, and warm hospitality, is a region that touches the soul. From the tranquil shores of Lake Iseo to the vineyard-covered hills, every step you take will be an adventure filled with unforgettable experiences.
As you savor the Sebino DOP olive oil and the exquisite wines, you'll understand why Franciacorta is a well-kept secret, known only to those who seek the extraordinary.
The Franciacorta wine region is indeed one of Italy's most enchanting wine regions. One passionate winemaker states, "Our wines are a reflection of our land and our traditions. We put our heart into every bottle, hoping it brings joy to those who taste it." and, speaking about the beauty of the region, exclaims, "Franciacorta is more than just wine; it's an emotion, an experience, and a way of life that captivates all who visit."
Experience that emotion, that passion too when you visit the Franciacorta wine region.
Please Book with Us... Maria here, if you enjoy my site I'd love your support.
Simply book your next trip anywhere (not only to Italy) via the link below or with any of the hotel links on the website.
You'll get the best deal available and the income I receive helps me to remain independent and to keep bringing you more of beautiful Italy.