St Mark's Basilica - Truly Enchanting
A very unusual building, the first time I saw St Mark's Basilica with its characteristic five domes I was reminded more of Istanbul than Italy...
The major problem with St Mark's Basilica isn't the Basilica itself but the never-ending lines of people in the piazza waiting to get in. If you can't be bothered with wasting your precious time in Venice then this is the solution .
History of the Basilica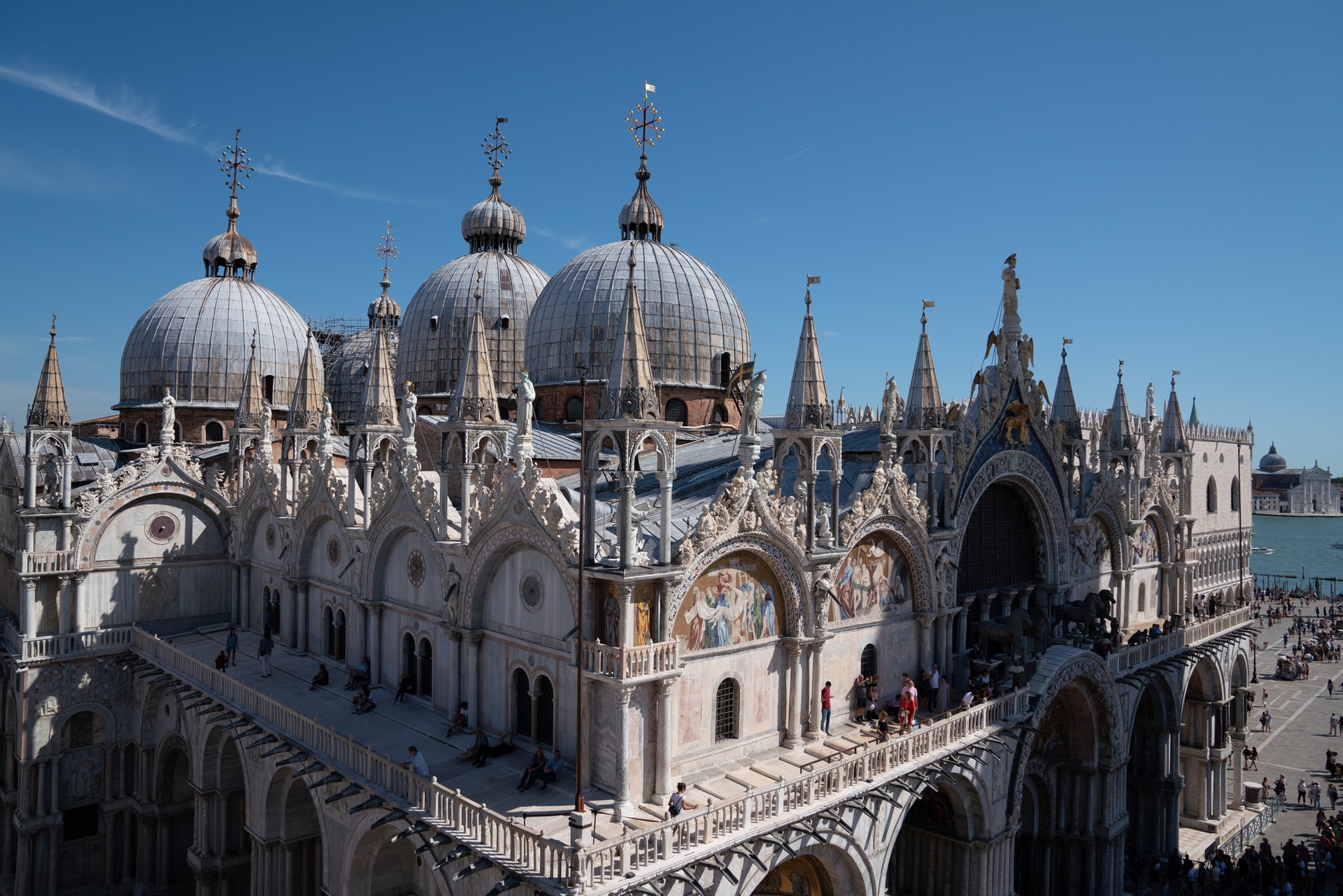 Its Byzantine characteristics are no doubt a result of the strong influence of the Ottoman Empire on Venice and the influence of the once significant Greek community in the city. This influence is often denied by Venetians but is accepted wisdom in Greece.
The Basilica gets its name from Venice's latest patron saint – Saint Mark. They had a previous one called Saint Theodore (Teodoro) but he was replaced by Saint Mark in 828 and the church was built to house his remains.
Initially the church was a simple affair that was destroyed in a rebellion in 976. It was then rebuilt and continued to grow in splendor – in many ways reflecting the increasing wealth of Venice through the centuries.
By the 15th century the church was more or less completed in its present form and in the last five centuries or so they have done little to mess it up thank goodness.
Open to visitors on most days of the year the church does not charge an admission fee, there are a few rules to respect however and considering this is still a real church and not just a tourist attraction this really is the least anyone can do to show respect– The rules are as follows:
1) Wear shirts with sleeves and cover legs to the knees.
2) No large bags or suitcases are allowed in.
3) No filming or photos.
4) No loud voices.

You get to spend around ten minutes inside before you have to leave.
What to see?
1) The altar screen is amazing – it really gives you an idea of just how wealthy Venice once was and consists of over 3000 precious stones.
2) Look up! the mosaics on the ceiling are awesome. I have never seen anything quite like them and the sense of heavenly light descending down into the darkness below is incredible.
3) Visit the piazza at night to see how magnificent it looks all lit up,
Why not try our Venice Italy Search Engine below?
Please Book with Us... Maria here, if you enjoy my site I'd love your support.
Simply book your next trip anywhere (not only to Italy) via the link below or with any of the hotel links on the website.
You'll get the best deal available and the income I receive helps me to remain independent and to keep bringing you more of beautiful Italy.