Getting Lost in Venice

I have always loved the unknown corners of Venice. Those forgotten canals and half-hidden alleys seem to have an irresistible pull; however much I might try to resist, I am inexplicably drawn to explore.
It is on these unexpected detours that I have discovered some of the loveliest yet mostly forgotten corners of Venice. Join me on a visual journey down the alleyways of Venice.
Before I get to the photos I'd like to make a suggestion; if you are visiting Venice then do yourself a favor by wandering off the well worn main thoroughfares. Get lost in the maze of alleys and follow those little canals. I can promise you discoveries you'll not forget and memories to last a lifetime.
Often times, you'll be alone too—just you and the beauty of Venice. The masses follow the same tired routes, where all they really see are the heads of the tourists in front of them.
Last but not least, if you need a hotel in Venice, you'll find the most highly rated ones here.
Ready to get lost in Venice? Let's go!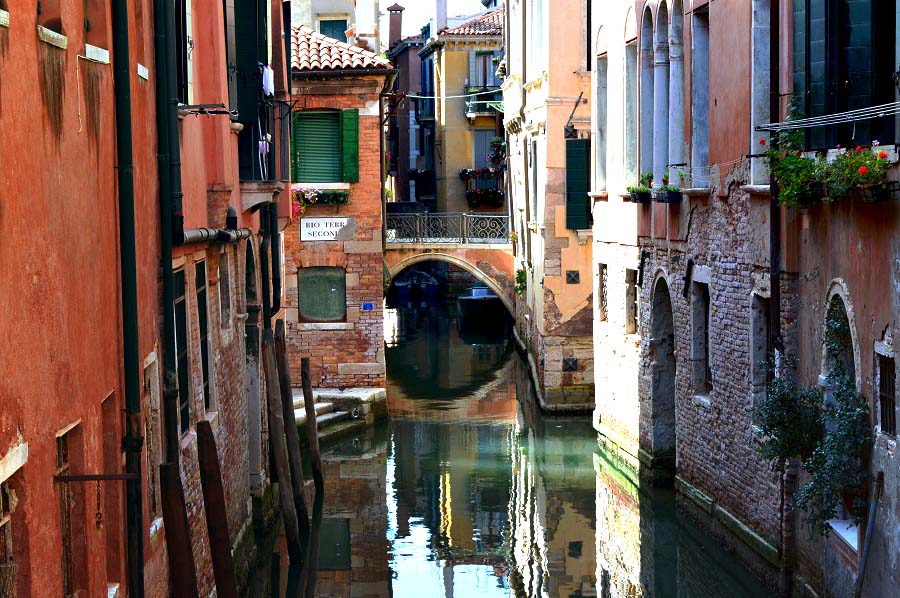 Crumbling houses seem to be sinking into the canal as you watch. Crumbling they may be, but sometimes these houses are among the most picturesque sights in Venice. They seem to capture the very essence of the city.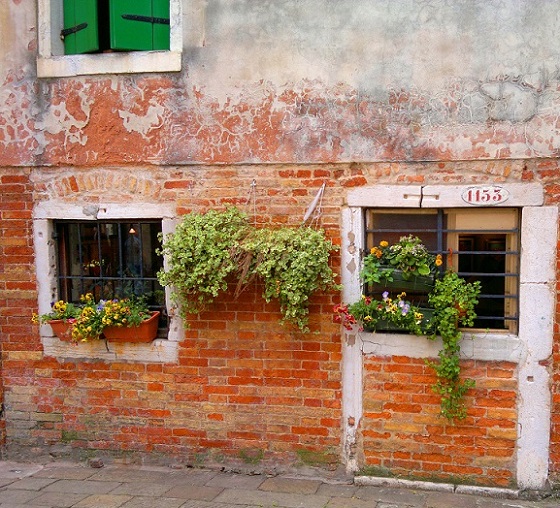 Walk from the train station towards the Rialto Bridge, and you are swept along in a tide of humanity. Suddenly, on your left as you cross a small bridge, you'll spot a sign in Hebrew pointing the way to the Sinagoga (synagogue in English), which is located in the Venice Ghetto. Follow the signs, and soon you are a world away from the Venice most tourists see. You can find out more about this wonderful corner of Venice here.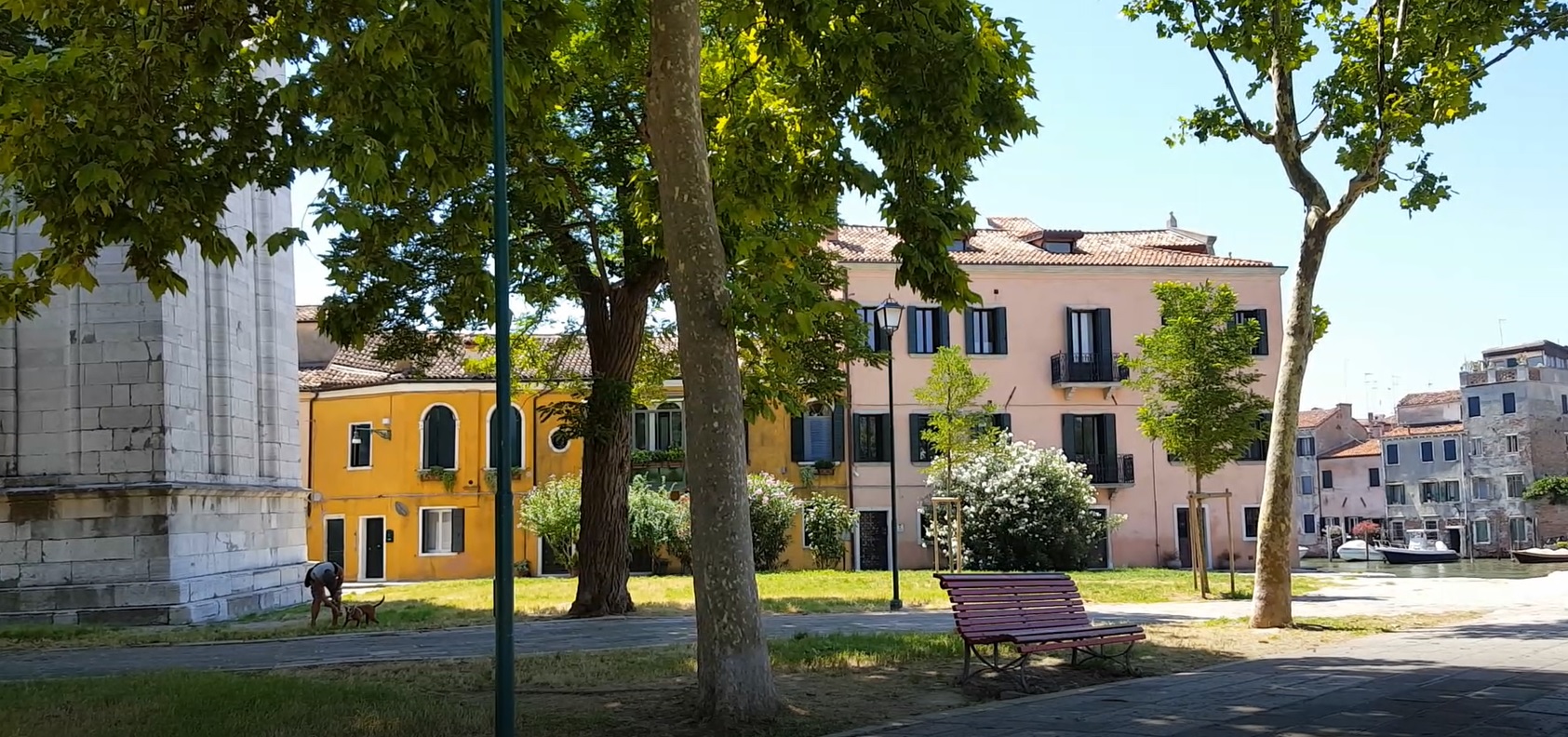 Everybody knows about Burano and Murano, but there's another secret little island, just a bridge away from Venice, that nobody ever visits. This photo was taken in July, and, apart from a few locals, there was not a single tourist.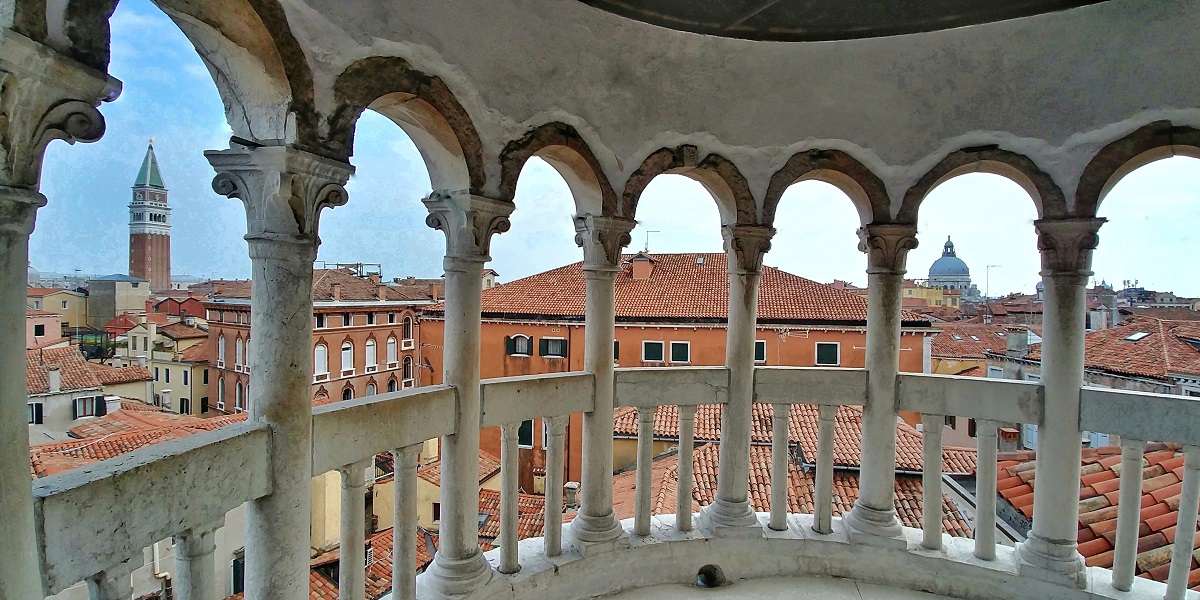 Sometimes, you'll take a turn away from the crowds, and barely five minutes later, you'll come across something exceptional—somewhere like the Contarini del Bovolo.
A spiral staircase leads you up and around a medieval tower, out upon a wide terrace, to finally gaze upon a view that leaves you gasping. That's if the climb up the staircase hasn't left you gasping for air already.
You can read more about the Contarini del Bovolo here.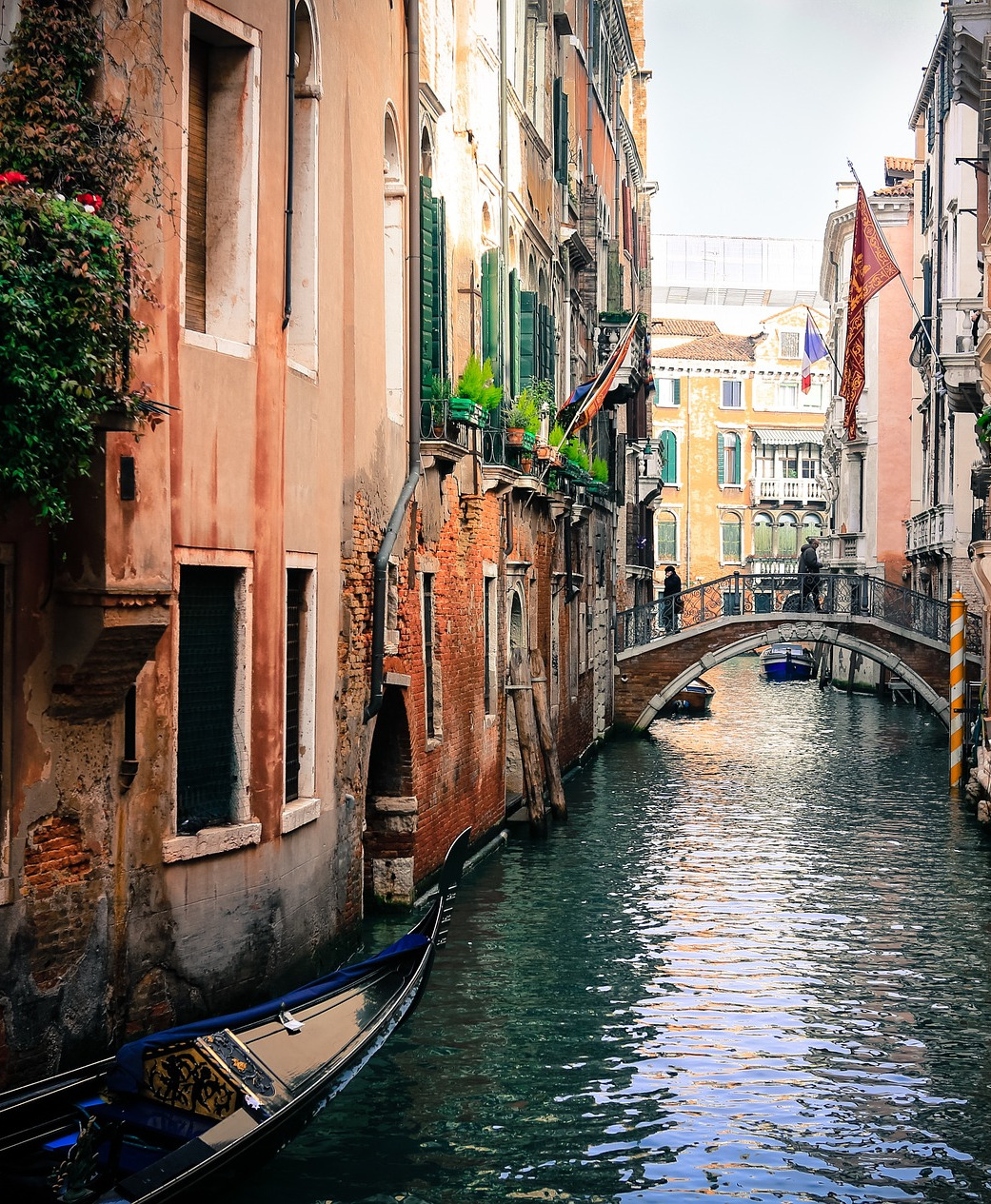 The Venice water buses are great for seeing the Grand Canal, but if you want to see the backroads of Venice from the water, then the best way is by gondola. 
The Trattoria Vedova in Cannaregio, which I include in my Venice and Veneto restaurant guide, they offer really great local dishes and fresh seafood at prices that are amazing for Venice. Their meatballs are legendary too, reputed to be the best in Venice. I have to admit that they are good... but my mother's meatballs are better.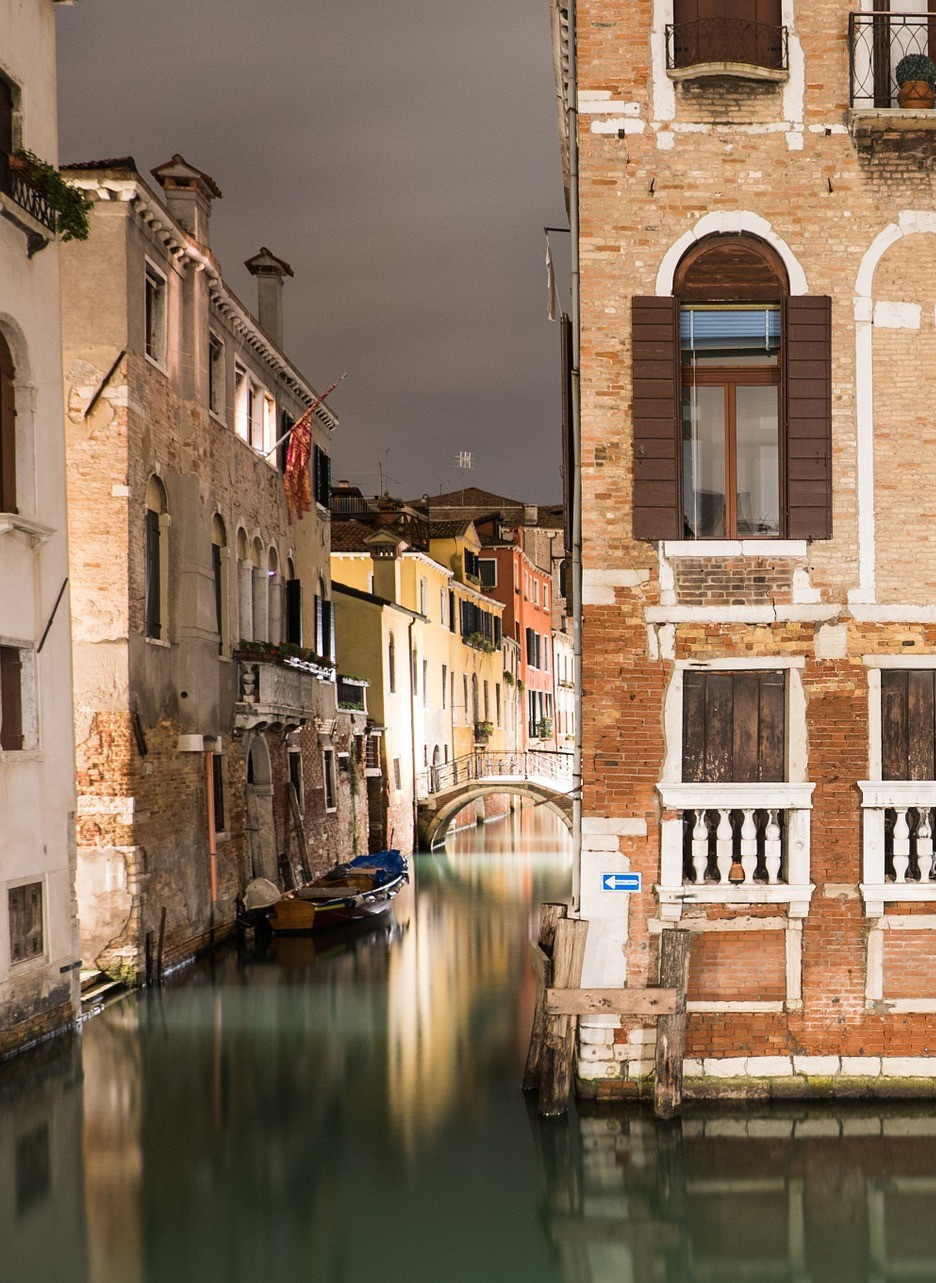 In the Castello neighborhood of Venice, there is a rather unusual three-sided building and a book store unlike any other. Rumor has it that this was once the Red Light District of Venice. Is that true? Find out the answer to that, and enter into that very strange book store, in our Castello guide.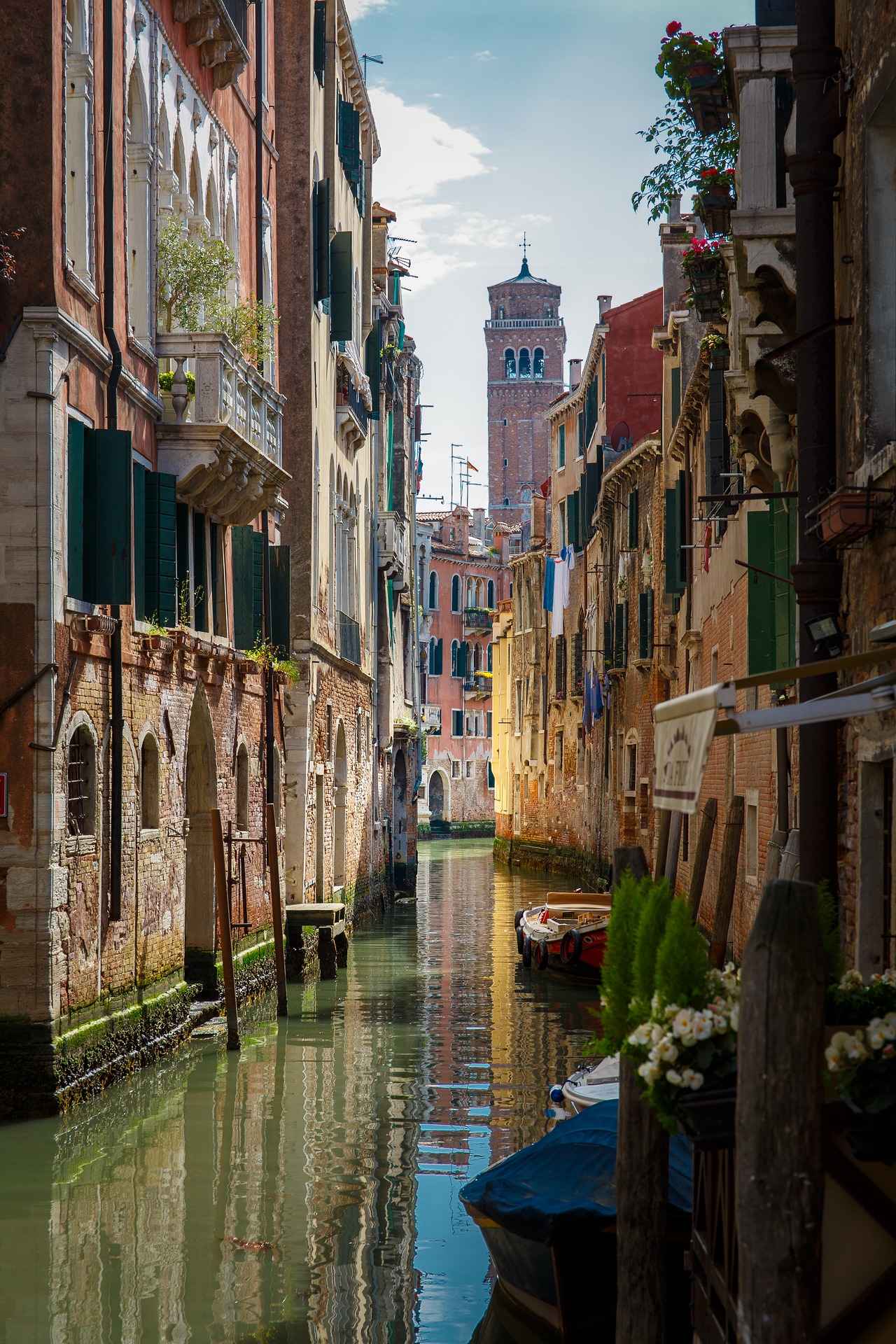 Another almost silent canal. The only sound is the gentle lapping of water and the occasional clatter of dishes being washed somewhere. Sometimes, on the wind, you'll catch a few seconds of a gondolier far away singing a song that brings tears to your eyes.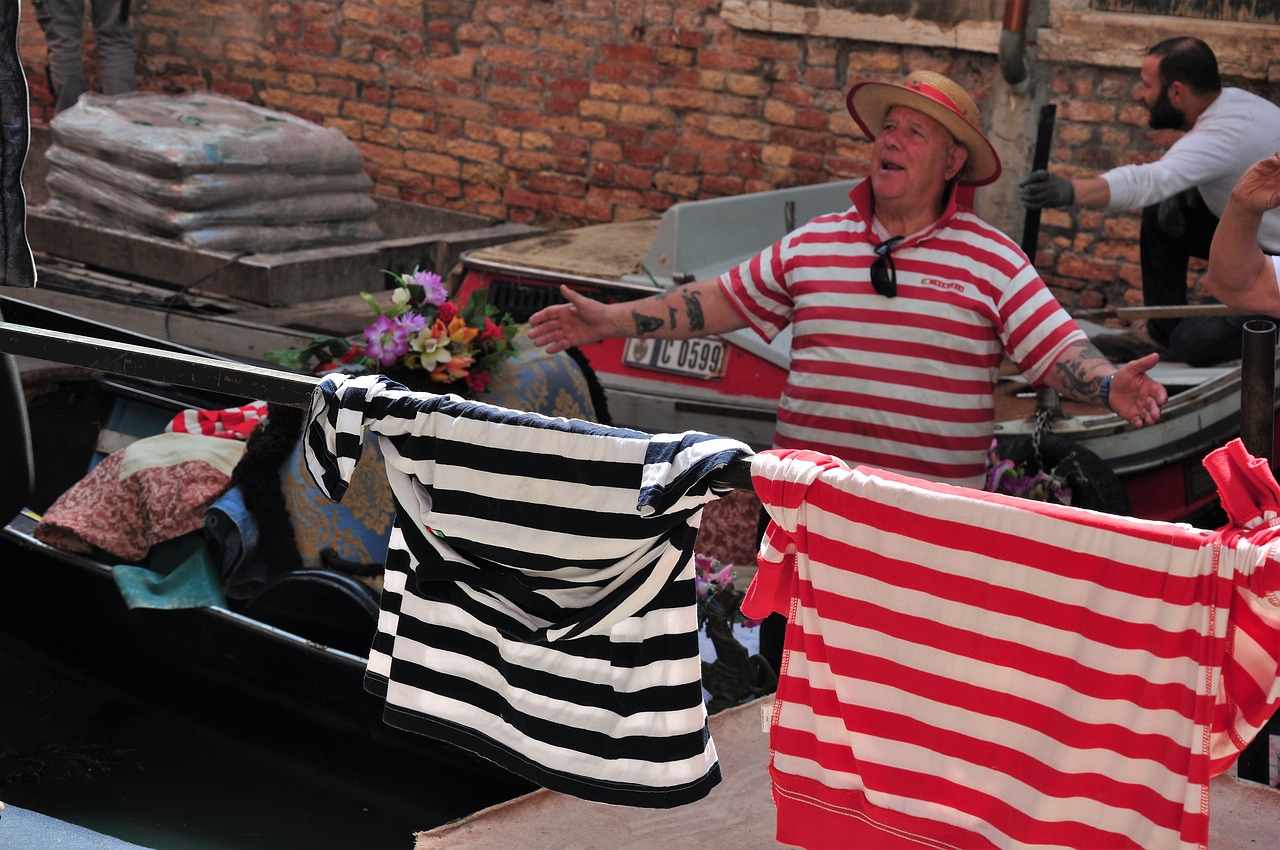 Washday in Venice means hanging out your washing wherever you can. You aren't allowed to hang it out front, over the public walkways, so it hangs out over the back canals or next to your gondola :-)
Please Book with Us... Maria here, if you enjoy my site I'd love your support.
Simply book your next trip anywhere (not only to Italy) via the link below or with any of the hotel links on the website.
You'll get the best deal available and the income I receive helps me to remain independent and to keep bringing you more of beautiful Italy.