Getting Lost in Venice

I have always loved the unknown corners of Venice. Those forgotten canals and half hidden alleys seem to have an irresistible pull; however much I might try to resist I am inexplicably drawn to explore.
It is on these unexpected detours that I have discovered some of the loveliest yet mostly forgotten corners of Venice. Join me then on a visual journey down the alleyways of Venice.

Before I get to the photos I'd like to make a suggestion; if you are visiting Venice then do yourself a favor by wandering off the well worn main thoroughfares. Get lost in the maze of alleys and follow those little canals.  I can promise you discoveries you'll not forget and memories to last a lifetime.
Often times you'll be alone too - just you and the beauty of Venice. The masses follow the same tired routes, where all they really see are the heads of the tourists in front of them.
Last, but not least, if you need a hotel in Venice you'll find the most highly rated ones here.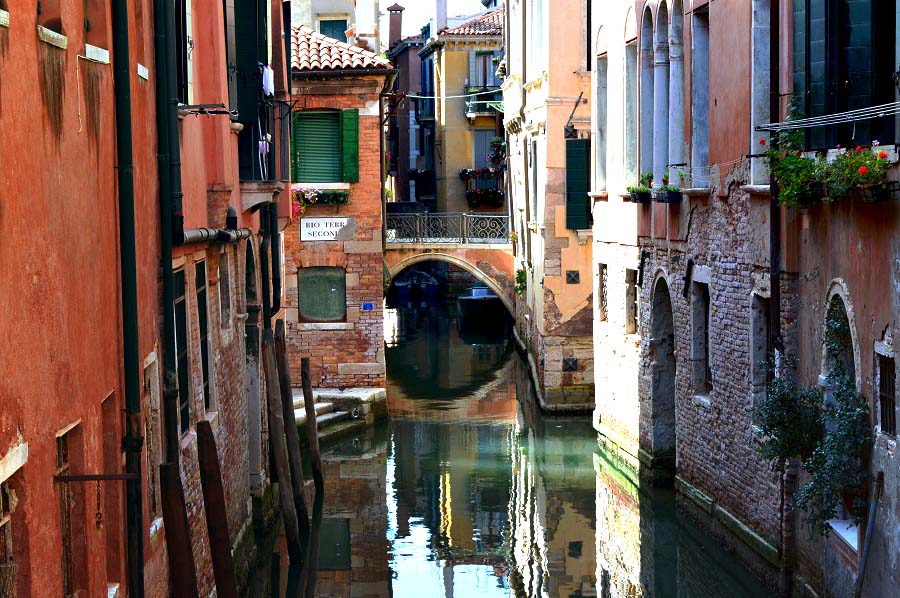 Crumbling houses seem to be sinking into the canal as you watch. Crumbling they may be but sometimes these houses are amongst the most picturesque sights in Venice. They seem to capture the very essence of the city.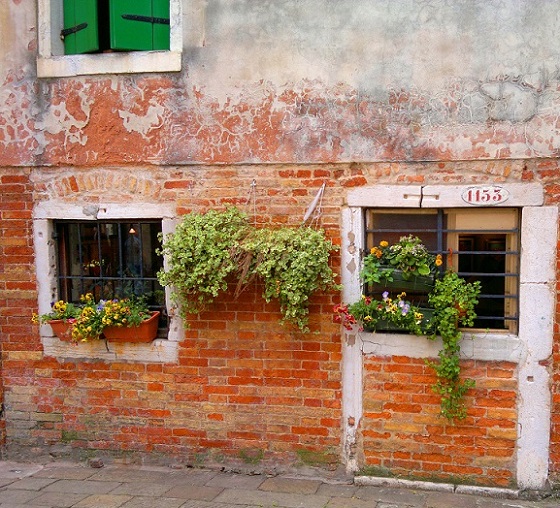 Walk from the train station towards the Rialto Bridge and you are swept along in a tide of humanity. Suddenly, on your left as you cross a small bridge,  you'll spot a sign in Hebrew pointing the way to the Sinagoghe ( Synagogue in English), which is located in the Venice Ghetto. Follow the signs and soon you are a world away from the Venice most tourists see. You can find out more about this wonderful corner of Venice here.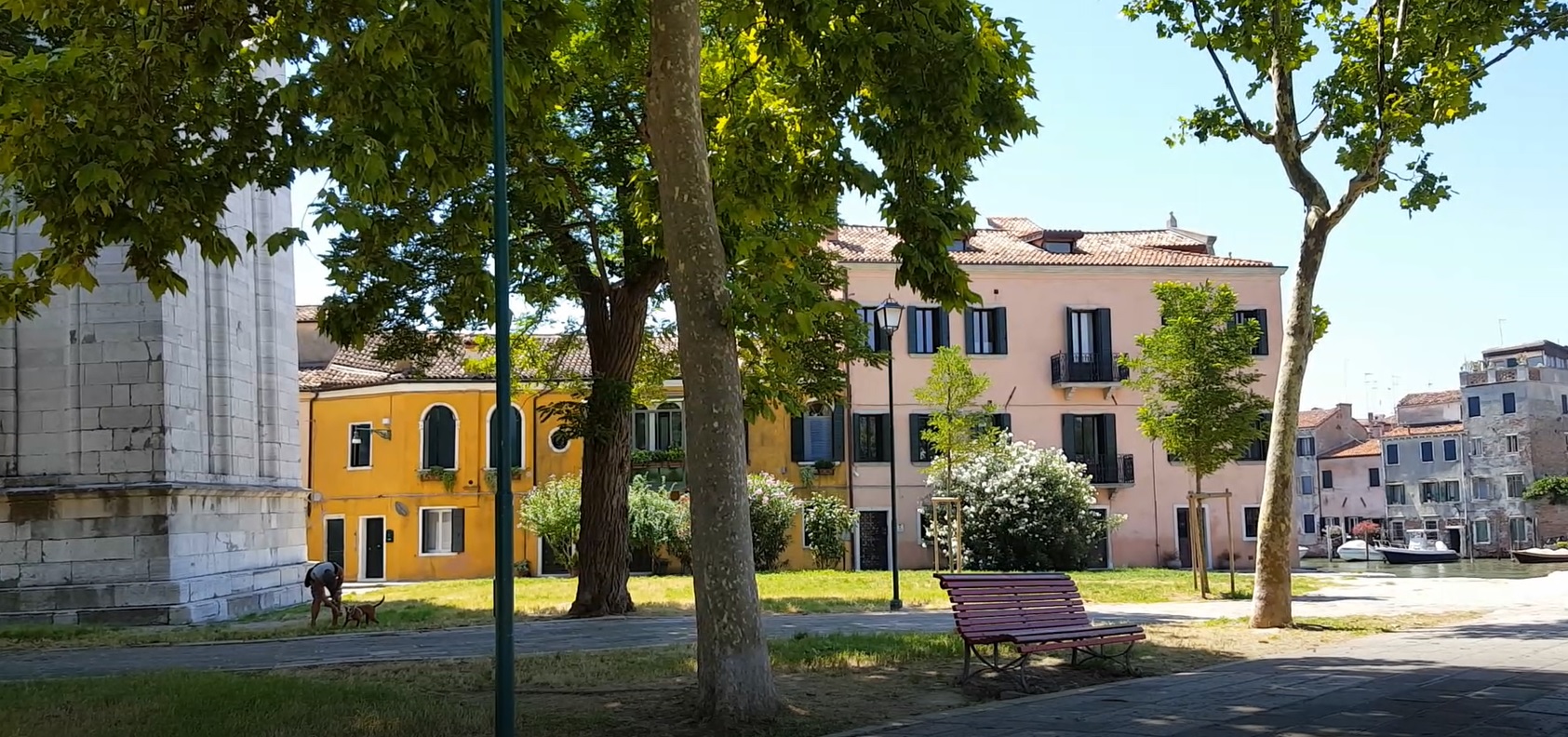 Everybody knows about Burano and Murano but there's another island, just a bridge away from Venice, that nobody ever visits. This photo was taken in July and, apart from a few locals, there was not a single tourist.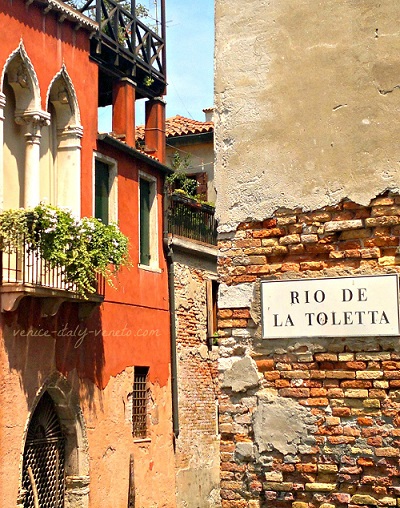 Taken in the Dorsoduro Sestriere of Venice, a "suburb" of Venice that is far off the main tourist routes.
The Trattoria Vedova in Cannaregio, which I include in my Venice and Veneto restaurant guide. They offer really great local dishes and fresh seafood at prices which are amazing for Venice. Their meatballs are legendary too - reputed to be the best in Venice. They are good but my mother's meatballs are better.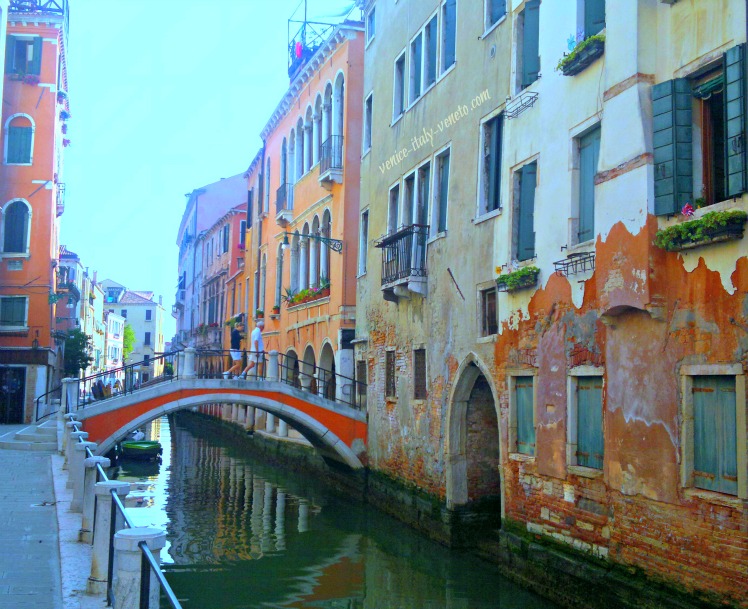 More of the Cannaregio Sestriere, not far from the Venice train station and the fabulous Ghetto section. The ghetto really has to be on your list of sights to see - rated by Time Magazine as one of the world's most important places - it is historically important but also a part of Venice where "real life" Venetians go about their business and where there are more locals than tourists.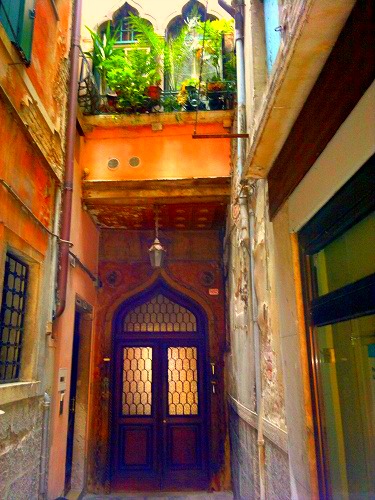 Another almost Byzantine alley. The style of the doors and windows reflect the cosmopolitan history of Venice and the strong influence the Ottoman Empire had on the city.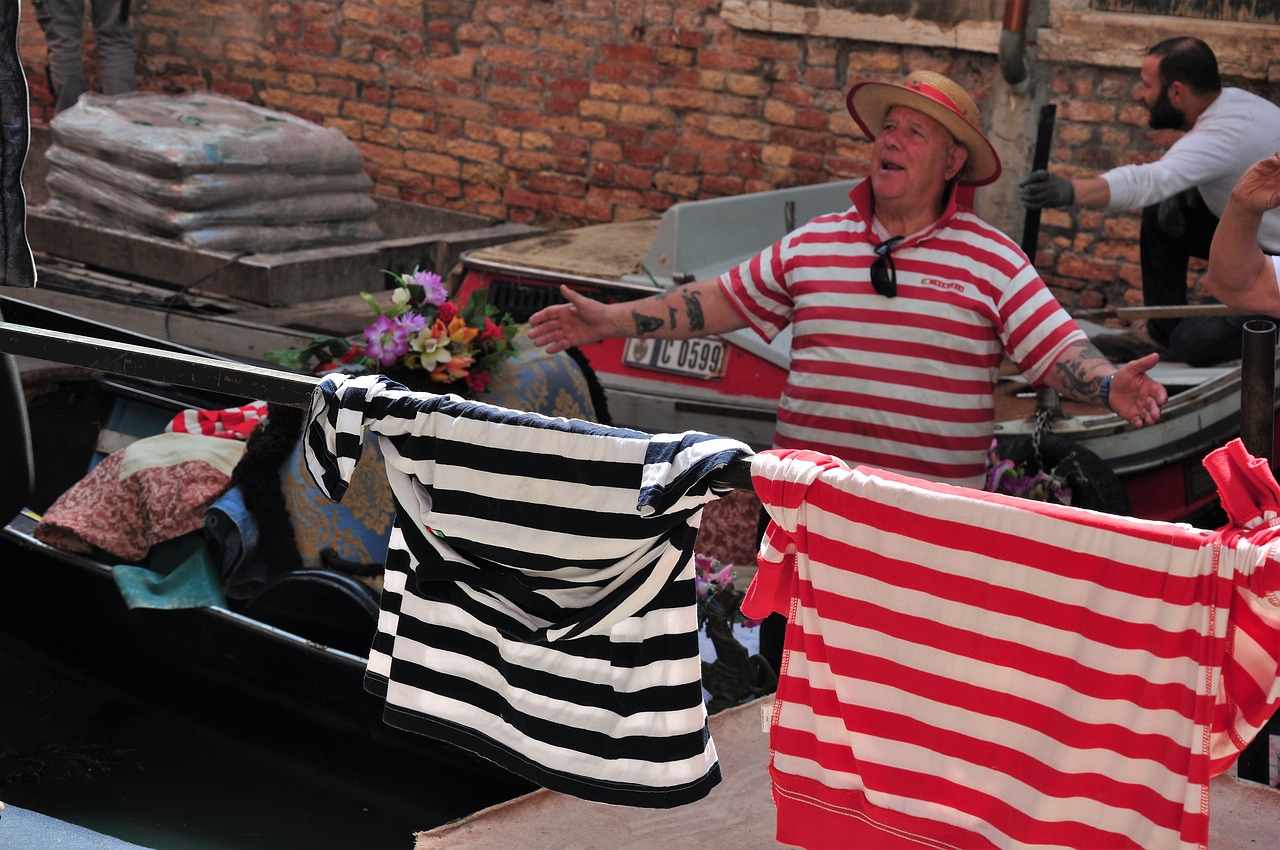 Washday in Venice means hanging out your washing wherever you can. You aren't allowed to hang it out front, over the public walkways, so it hangs out over the back canals or next to your gondola :-)
Please Book with Us...
Maria here, if you enjoy my site and Facebook page I'd love your support.
Simply book your next trip anywhere (not only to Italy) with the search box below or with any of the hotel links on the website.

I promise you'll get the best deal on accommodation available and the income we receive from HotelsCombined helps us to:
Stay independent and to keep bringing you the best of Italy.

Never have to accept money from hotels directly; that way we can share only those we genuinely love.