Discovering Peschiera

Lake Garda is full of amazing little towns so how do you decide which is the best one to stay in? Well my family and I have been to them all and we've narrowed it down to a handful - see the entire list in our Lake Garda Guide.
Peschiera is certainly one of the best and I've some great photos to share that I'm sure will help you see why. It isn't only Peschiera's charm though; the location is a huge advantage.
Literally everything you need for an unforgettable experience is on your doorstep. Verona isn't far away and nearby is gorgeous and popular Sirmione. If you love Sirmione then you'll love the equally lovely, but virtually unknown, Borghetto (click for photos) and the cycle path from Peschiera that leads there.

Happy Children
Now Borghetto and Sirmione are all fabulous but if you have young children, like I do, they'll only be satisfied with quaint villages for so long before they rebel.
That's where you're lucky if you're staying here - simply jump on the free bus from the Peschiera station and it'll take you Gardaland and a whole bunch of other awesome theme parks. Even the most demanding of children will be happy and exhausted after a day at Gardaland.
Nearly forgot, once the children are tired of theme parks (mine never is) you've still got a couple of good beaches nearby to enjoy and a boat trip around the lake is always popular too.

P.S. We always stay at the Puccini when we're in town so maybe we'll see you there!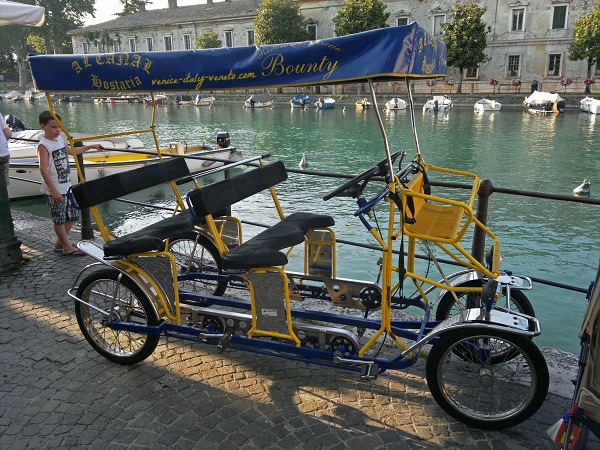 Enjoy cycling? Well there's a fabulous bicycle path that runs all the way from the town, along the Mincio river, to Borghetto.  Even if you aren't fit it's mostly flat and easy cycling all the way...if I can do it anyone can!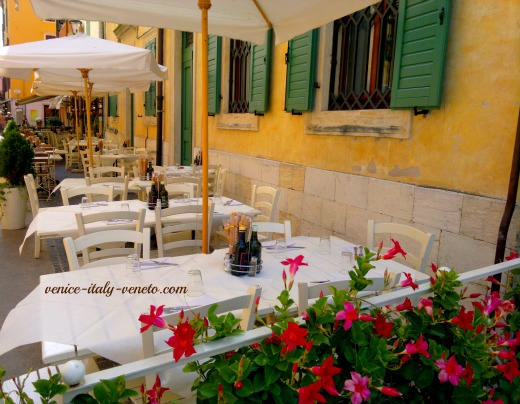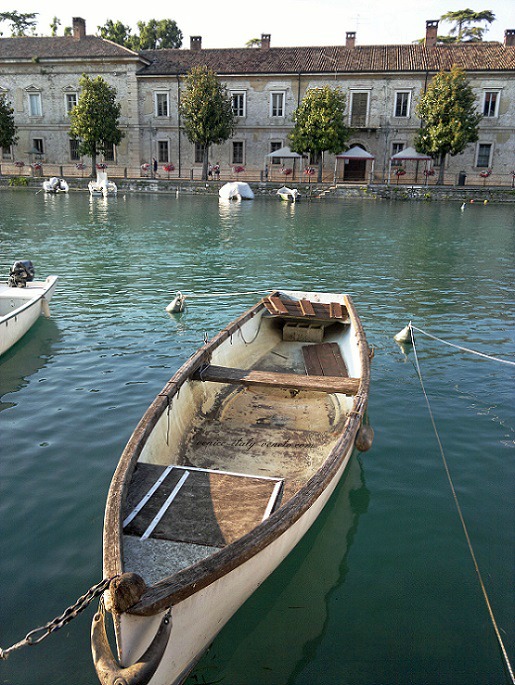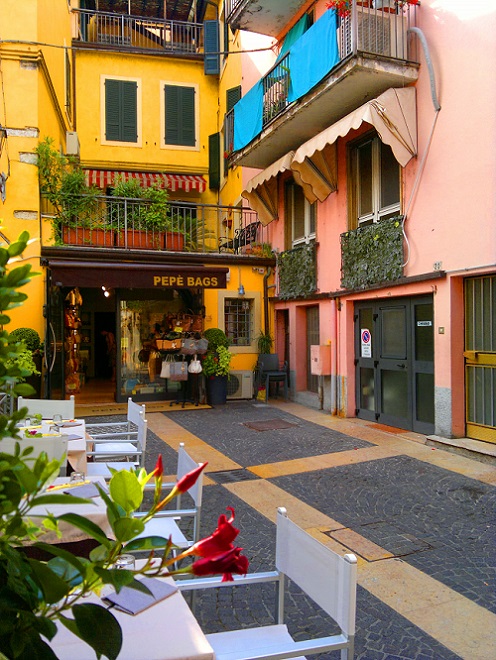 Il Gabbiano is one of the best places for a pizza. The owners really know how to make a great pizza. Well they're from Naples (where pizza was invented) so they pretty well should.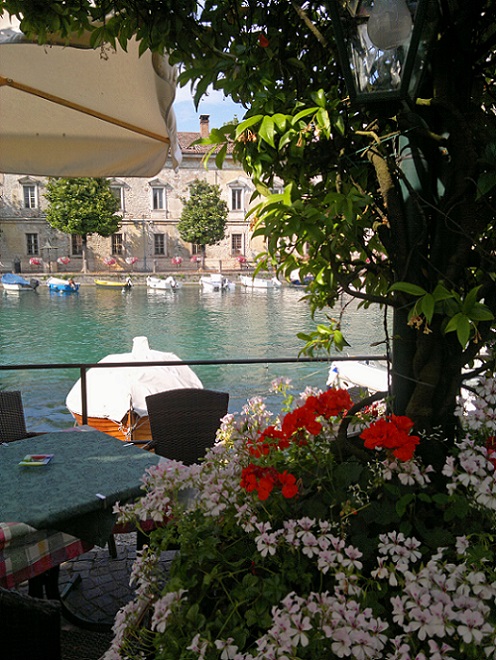 A pretty little place to have lunch!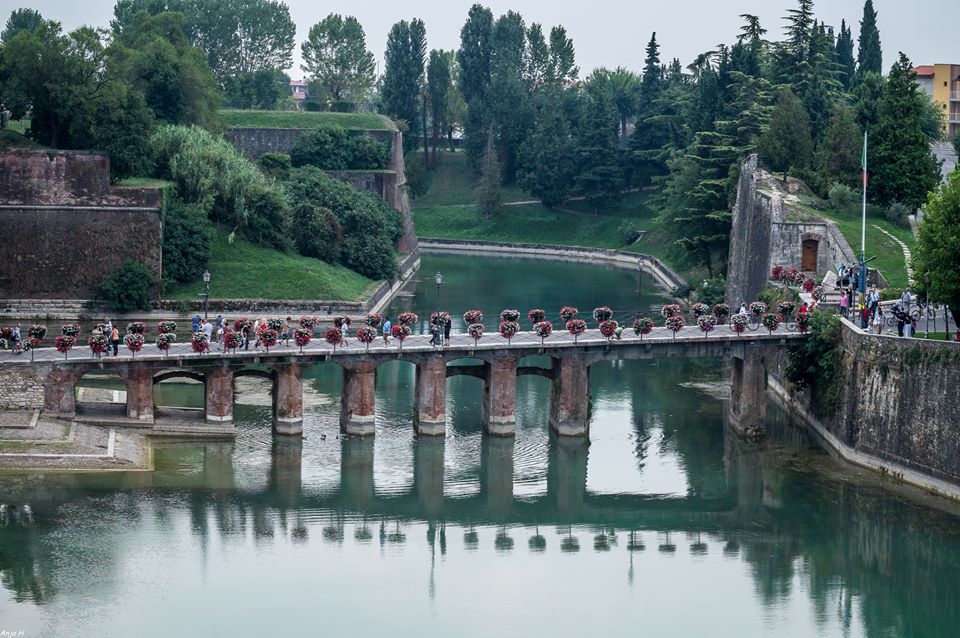 This is the road into town, I always get that holiday feeling as I cross the bridge and drive through the little tunnel into town.
Please Book with Us... Maria here, if you enjoy my site I'd love your support.
Simply book your next trip anywhere (not only to Italy) via the link below or with any of the hotel links on the website.
You'll get the best deal available and the income I receive helps me to remain independent and to keep bringing you more of beautiful Italy.