Photos of Lake Garda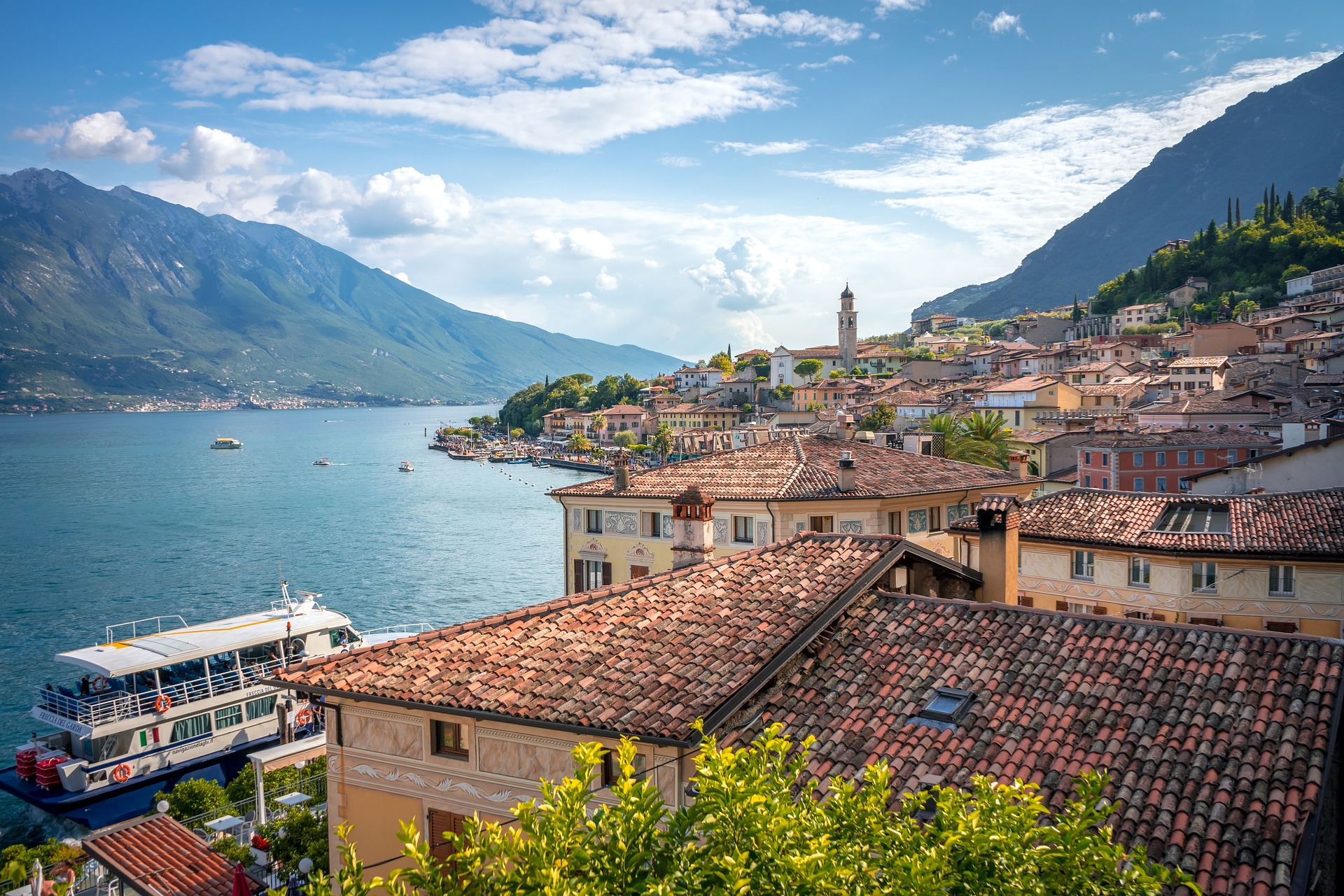 What about some photos of Lake Garda? The beauty of this lake is unbelievable, and no photo is ever as good as the real thing. Still, I've tried to capture a little of the magic!
Mine are not as good as some of the others who have shared their photos too, but I think the lovely subjects and the passion I have for Italy go a long way in masking my lack of skill. And I am getting better, so keep following me, and who knows what wonderful photos you might see soon? Maybe something like the gorgeous photos on my Facebook page!
If you would like photos of Venice Italy, Verona or other areas of the Veneto please click here.


Sirmione
My son looks up in amazement at this incredible old shop covered with bougainvillea. Sirmione (click for my guide), while others stop to smell the roses—well, not the roses; the house is covered in bougainvillea, which has no fragrance but is gorgeous. Sirmione may be a tiny little town, but it is full of gorgeous shops and cottages, and that's not all—there's even a castle and a Roman villa!
Suntanning on the Shores of Lake Garda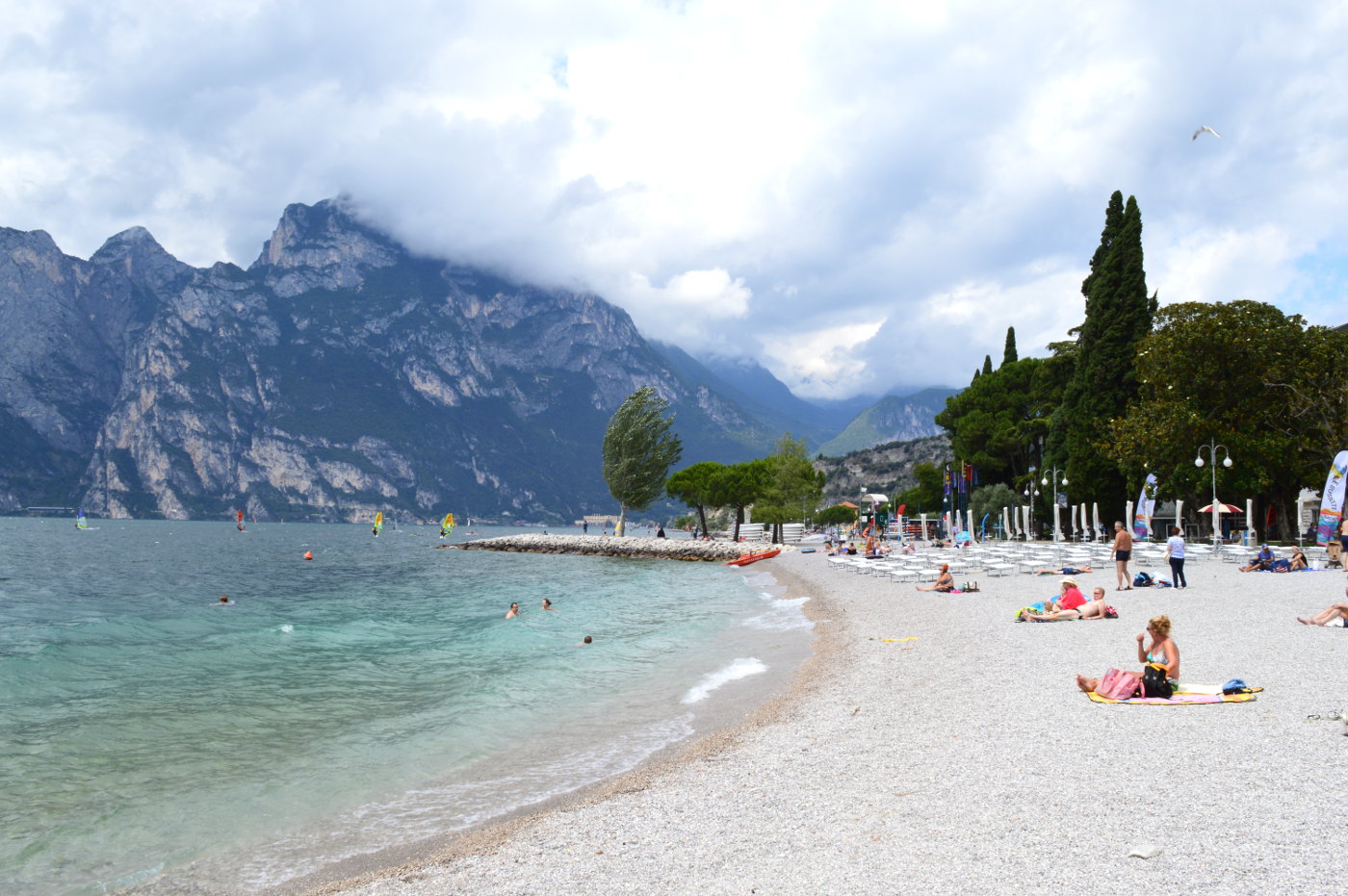 Suntanning on the shores of Lake Garda This photo was taken in the lovely town of Torbole sul Garda, on the north shores of the lake. You'd be amazed at some of the lovely beaches that are to be found around the lake - these are my favorites.
After Church in the Town of Lazise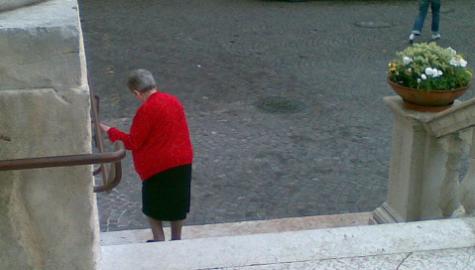 Photo taken by me in Lazise on the shores of Lake Garda. Lazise is one of Lake Garda's loveliest towns and is one of the best towns in which to base yourself, as it really is near everything.
Lake Garda  taken from Monte Baldo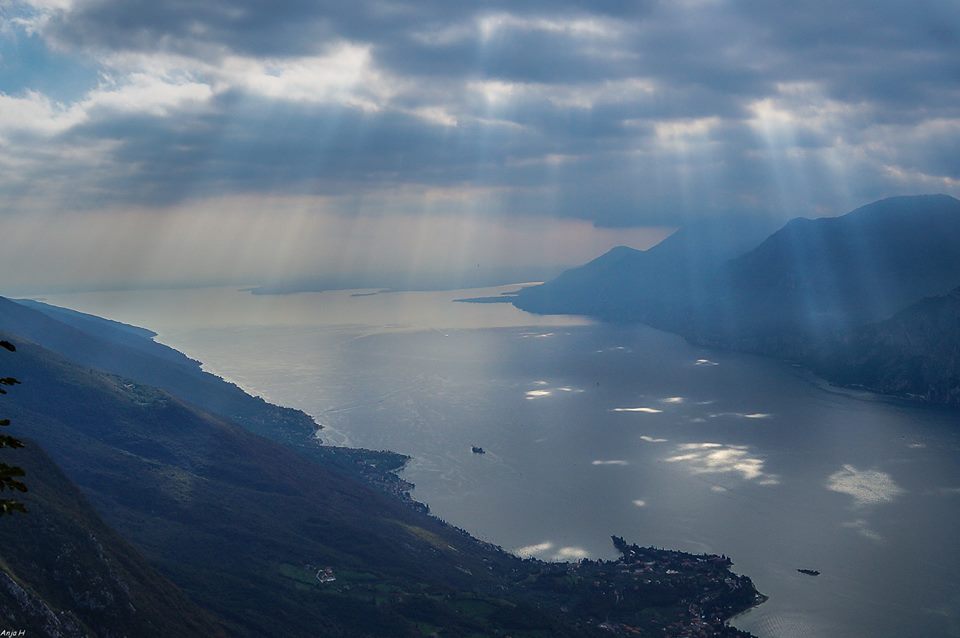 Photo of Garda from Monte Baldo taken by Anja Harreman Hokke. The view from the summit of Monte Baldo is breathtaking, and the trip up in the cable car is something that everyone who visits Lake Garda should do. There is so much natural beauty to see in and around Lake Garda, including Monte Baldo and the Cascate del Varone; our guide has more on these two sights and others as well.
Peschiera on Lake Garda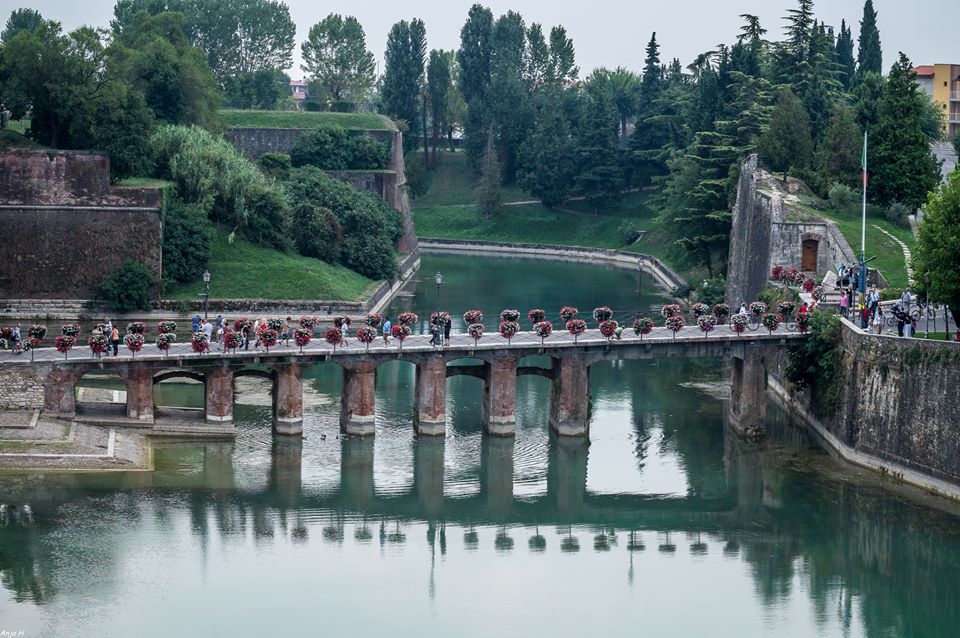 Peschiera (click for more) is another town that I love. This photo was taken last summer and shows one of the bridges that lead into town.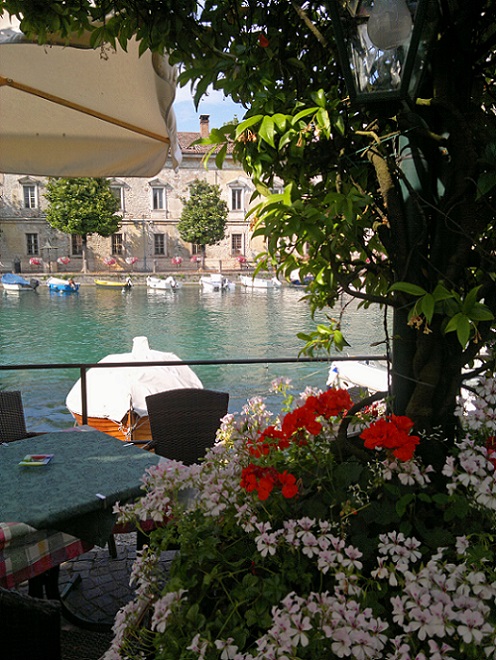 Another one of Peschiera: along the waterfront of the old town, you'll find lots of restaurants, but most of them are overpriced and the quality is underwhelming. You are best off heading further into town to eat. You may not get the view, but the prices are way better, and the dining experience is far superior.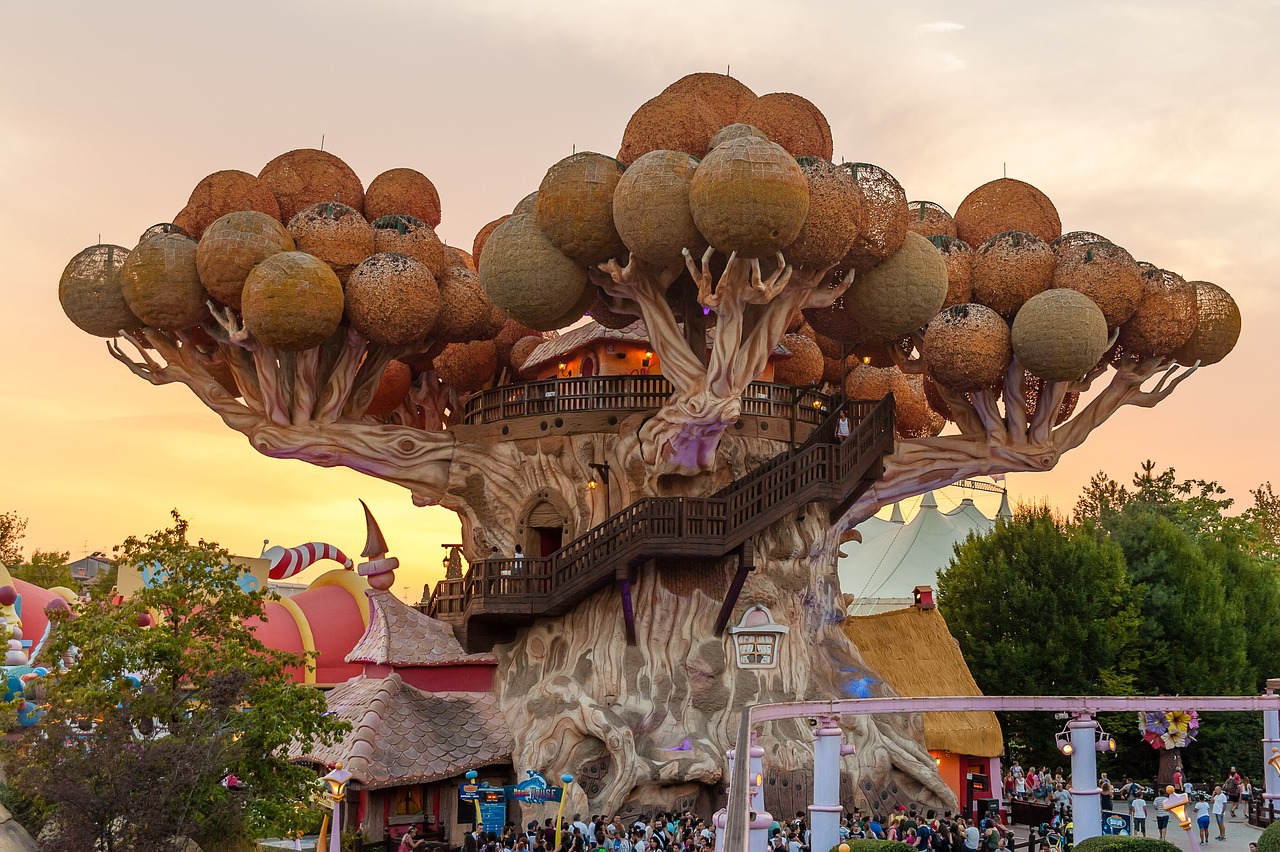 Photo of the Prezzemolo tree in Gardaland; the tree is a little like the tree in the children's book called the Magic Faraway Tree. My tip when visiting Gardaland is to never go on the Blue Tornado roller coaster unless you are a lot braver than me! It took me a week to recover, and my son says I am still not quite the same. See our Gardaland guide for more.
Lazise on a Rainy Day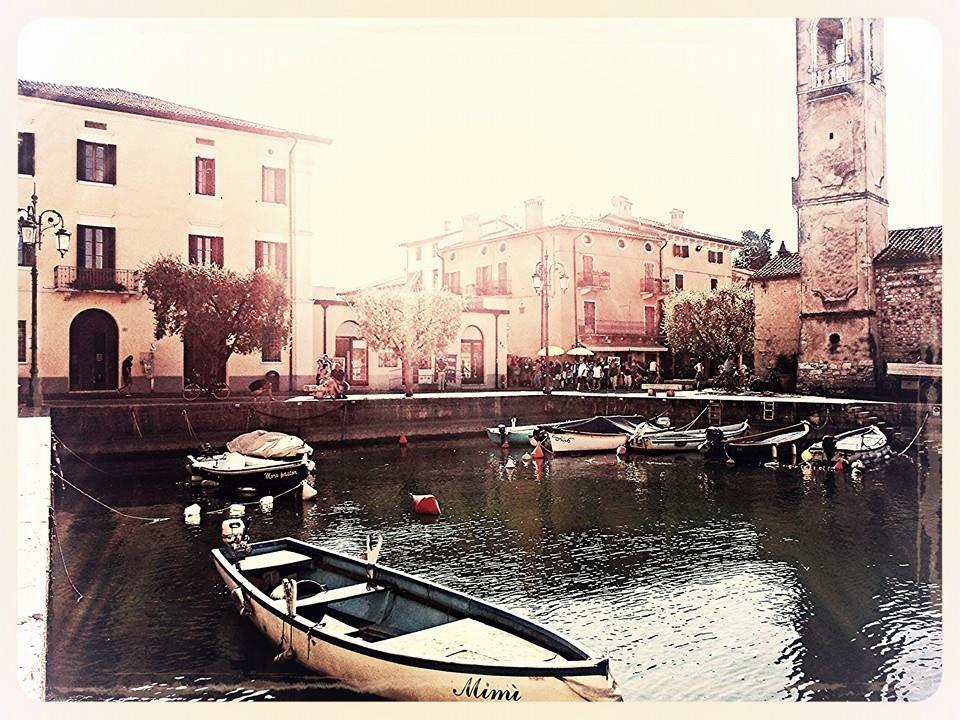 This photo of Lazise was taken by Eveline Wijnholds on a really miserable day in June. Normally, the weather in June is superb, but last summer was really a disappointment.




Please Book with Us... Maria here, if you enjoy my site I'd love your support.
Simply book your next trip anywhere (not only to Italy) via the link below or with any of the hotel links on the website.
You'll get the best deal available and the income I receive helps me to remain independent and to keep bringing you more of beautiful Italy.