Login with your member password below to see your content

Subscribe today on http://www.miomyitaly.com/subscribe.html
Santorso & Butterflies

Often children, particularly younger ones, get bored on a continual diet of history and museums. So if you are looking to find something for the children to do in Italy then the village of Santorso is a good idea.
Only a two minute drive from Piovene Rocchette , the village has plenty for mom and dad to see and is a really great place for children. 

Santorso is famous throughout the Veneto region for its magnificent setting and the beautiful park, just below the church of Santorso. This is a park considered one of the most beautiful in Italy.
Once the parks gardens were those of a magnificent villa and it's a calming oasis of huge trees and gurgling brooks. The ancient aquarium shown in the photo farther down the page is amazing, in fact people come from all over northern Italy to see it.
My son rates it in his top three things for kids to do. View his entire top three here.

Love the Butterflies
Another rather unusual claim to fame is that Santorso is home to the biggest live butterfly collection in all of Italy.
The butterflies are in a huge subtropical atrium and wandering through the pathways, abundant with tropical vegetation, you feel you could be in the Amazon.
The kaleidoscope of colors is incredible and the butterflies often land on you. I couldn't believe how enormous some of the them are.
Butterfly world is part of a park for children with train rides, farm animals and play areas. It is just below the park with the aquarium and, like Gardaland too, gives young children the chance to be children, have fun and burn off some energy. My son is a perfect example - he needs a break from all the adult stuff once in a while. Even if you only spend a morning here it is a nice change.
Where to Stay
I would recommend you stay at the new, clean and spacious Hotel Kristal in Zane. Zane is around two miles from Santorso. To explore there area properly though you will need a car as public transport is not great.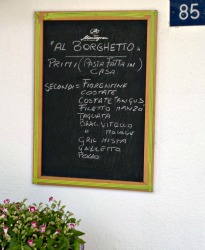 Where to Eat

For all the local dishes, prepared in the traditional Veneto way, visit the Trattoria Al Borghetto which is located in the old town. The town is so small you really can't miss it.
The photo on the left shows the daily menu which is written on a blackboard and which changes daily. The primi is nearly always the same -pasta fatta in casa- which means homemade pasta. It is beyond superb.

For more things for children to do in Italy click here for my son William's absolute favorite.

Photos of Santorso and the Park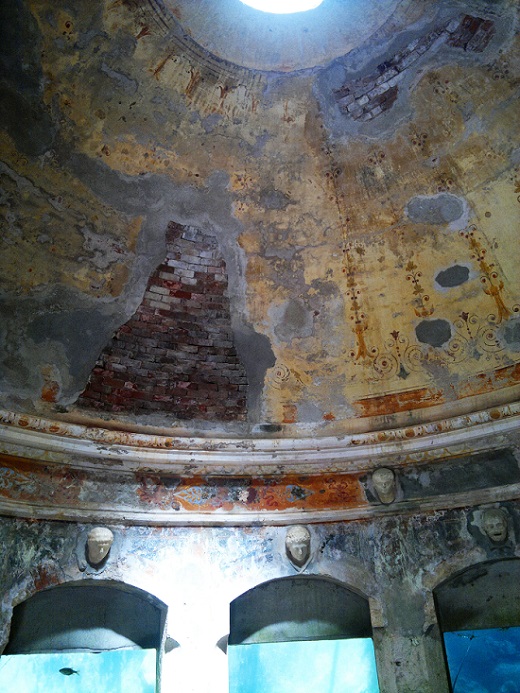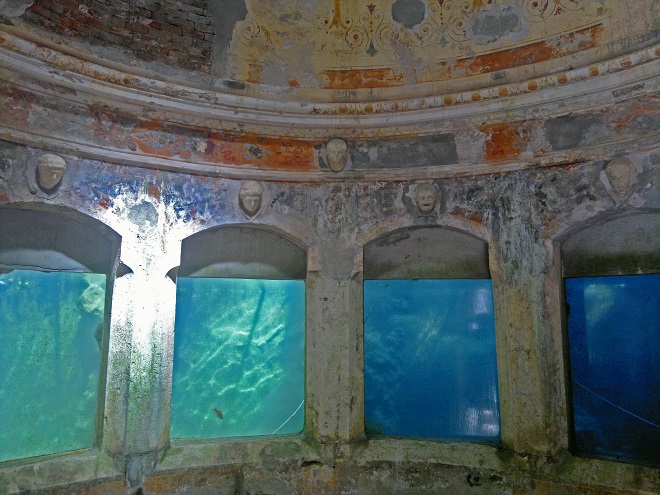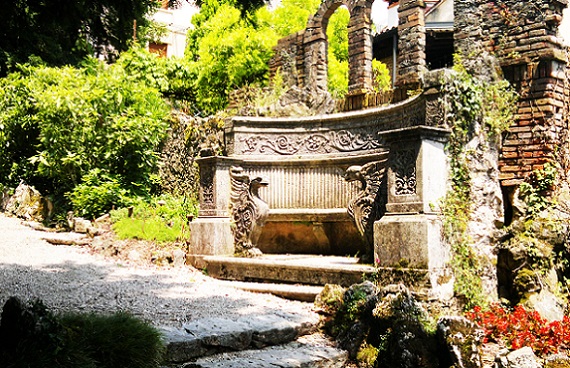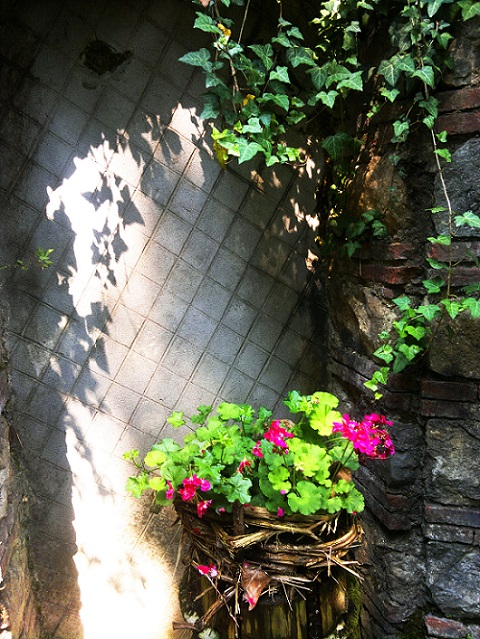 Return to a Secret Italy Index