9 Secrets of Southern Italy - Updated for 2024
We've all heard of Naples, the Isle of Capri and the Amalfi Coast. There are nine other wonders in southern Italy though.
Few have ever heard of them. Fewer still have visited.
So, grab your bucket list and prepare to add these remarkable places....
Love these sorts of small Italian towns? Then join A Secret Italy and enter another world. A world filled with the forgotten little villages of Italy; hidden gems you'll seldom find elsewhere on the internet. 
A UNESCO World Heritage Site and former European Capital of Culture, there's so much that makes Matera unlike any other town you'll ever visit. The roads are on top of the houses; the houses look like part of the towering cliffs; and the caves are homes or hotels. This truly is a journey back into biblical times. Be warned, though; the time you'll spend in Matera is very moving and emotional. To look out over the hills of cave houses and ancient churches at night while golden lights illuminate a real-life Christmas tree of wonder is an experience that brings many to tears, me included.
Matera is one of the oldest continuously inhabited settlements in the world, and its unique cave dwellings, known as "Sassi," have been used as homes, churches, and even prisons for centuries. That's why you'll see Matera being used in movies as a stand-in for how Jerusalem would have looked in biblical times.
Now, let's talk about Matera's cultural significance. The town's designation as a UNESCO World Heritage Site in 1993 brought it international attention for its exceptional cultural and architectural value. The Sassi are not only a testament to Matera's ancient history but also to the ingenuity of its inhabitants, who used the natural landscape to create a sustainable and functional community.
But it's not all history and architecture in Matera! The town boasts a vibrant food and wine scene, with local delicacies like "peperoni cruschi" (dried red peppers), "cavatelli" (a type of pasta), and "aglianico" (a full-bodied red wine) just waiting to be savored at one of the many restaurants or cafes.
Here are more fascinating stories and facts about Matera.
Located just a short ferry ride away from Naples, this hidden gem is a must-visit destination for anyone looking to experience the authentic beauty of Italy.
On arrival, you are greeted by a picture-perfect scene of cottages in peach and lemony shades, and the little port is filled with colorful fishing boats that bob in the sparkling blue waters. But what really makes Procida special are the friendly people who treat you like long-lost family.
The island's laid-back atmosphere is contagious, and you'll quickly fall into its easy rhythm. Spend your days lounging on the beach, exploring the winding streets and alleyways, or sampling the delicious local cuisine.
But be warned: once you leave Procida, you'll be filled with regret for the rest of your days. This island has a way of stealing your heart and leaving you longing for more. So why not book your trip to Procida today and experience the magic for yourself?
Suspended between heaven and earth is the village of Castelmezzano. While enjoying dinner outside on a balmy summer's evening, you'll feel that you are closer to the angels above than to a part of earth. If you've got more courage than me, you can complete the angel thing with a trip on the Flight of Angels. I explain what I mean over on my Castelmezzano guide.
Love these sorts of small Italian towns? Then join A Secret Italy and enter another world. A world filled with the forgotten little villages of Italy; hidden gems you'll seldom find elsewhere on the internet. 
San Rocco is a tiny medieval hamlet; it lies on the periphery of the town of Savoca, where much of the Godfather movie was filmed. Once you enter this perfectly restored hamlet (now a hotel), it's as if you've stepped back in time to another world and another age. It's kind of hard to explain; you need to see for yourself. You can do that here.
A little coastal town that you can't help but love. You've got narrow streets, lively squares, and the deep blue seas off the Puglia coast. There are amazing caves here too; one of them, in the sea cliffs, is a superb restaurant. You dine in the softly lit lamplight with the sea crashing on the rocks below. Here are the details.
Island of Ponza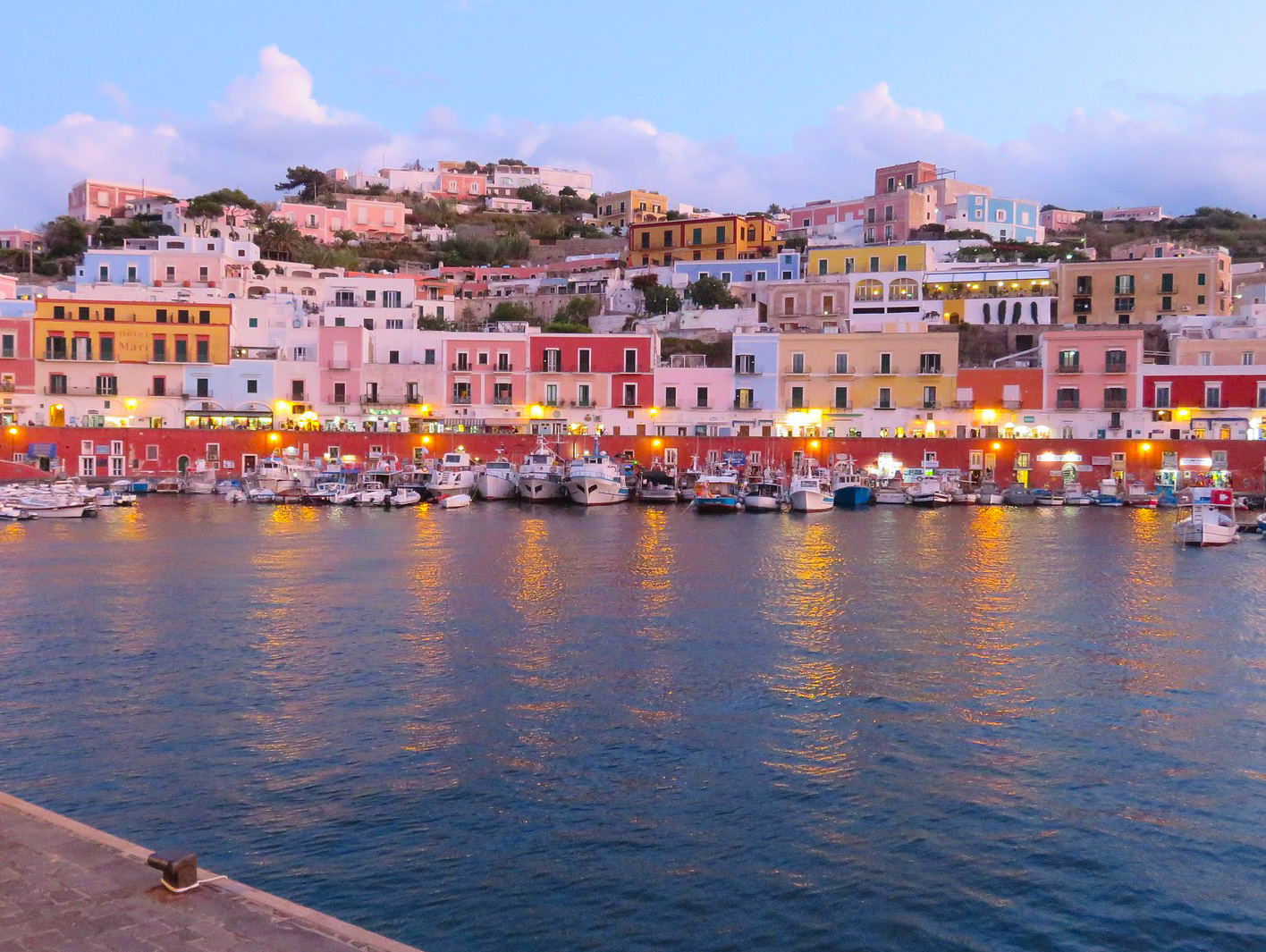 The island where Caesar Nero was exiled in Roman times. Nowadays a long period of exile here is something I would happily accept. It is unbelievably beautiful, and locals call it the "Island of Love." Click to find out more.
Tropea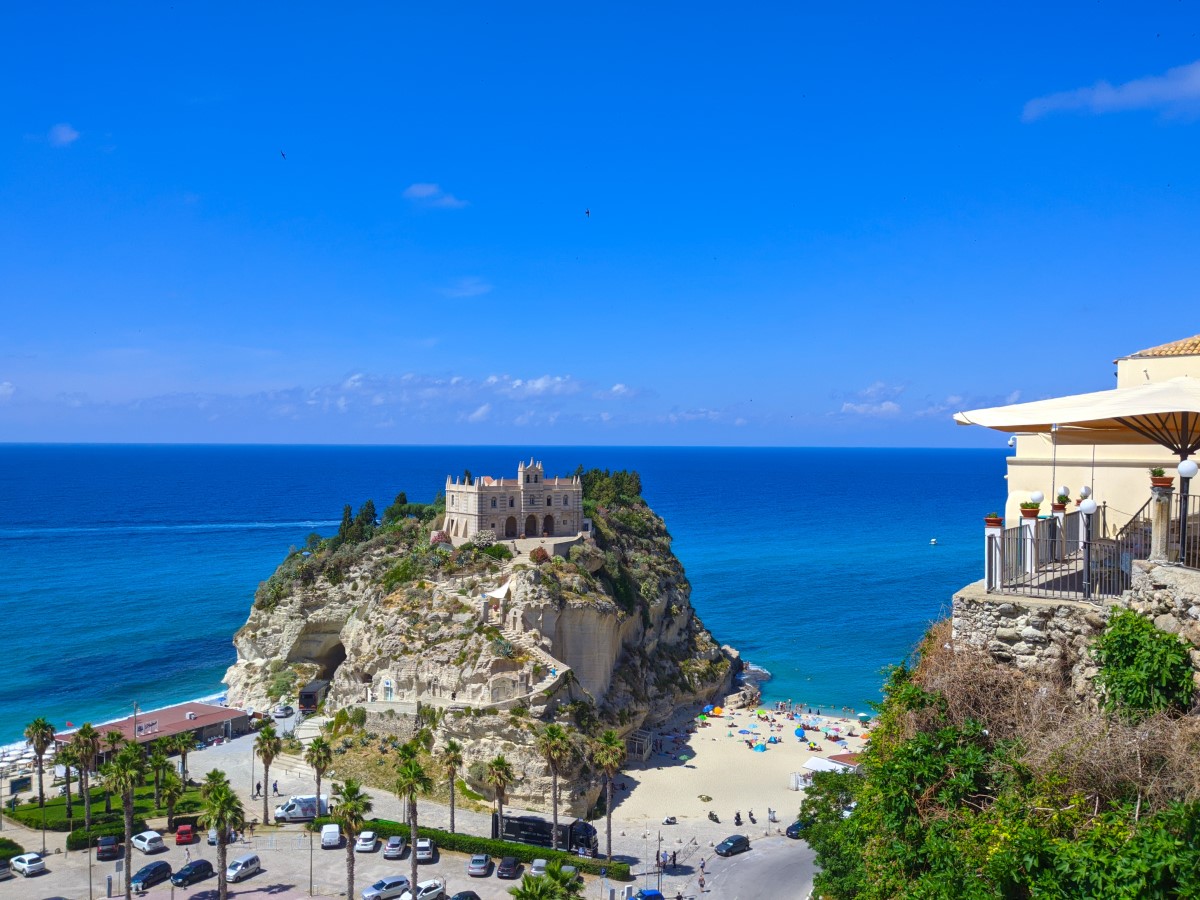 Tropea
Sadly, Tropea is a destination that is just too addictive. One visit is never enough. From friendly Calabrese locals to spectacular scenery and food you just can't stop eating... You'll love it!  Here's more on this destination.
Castellabate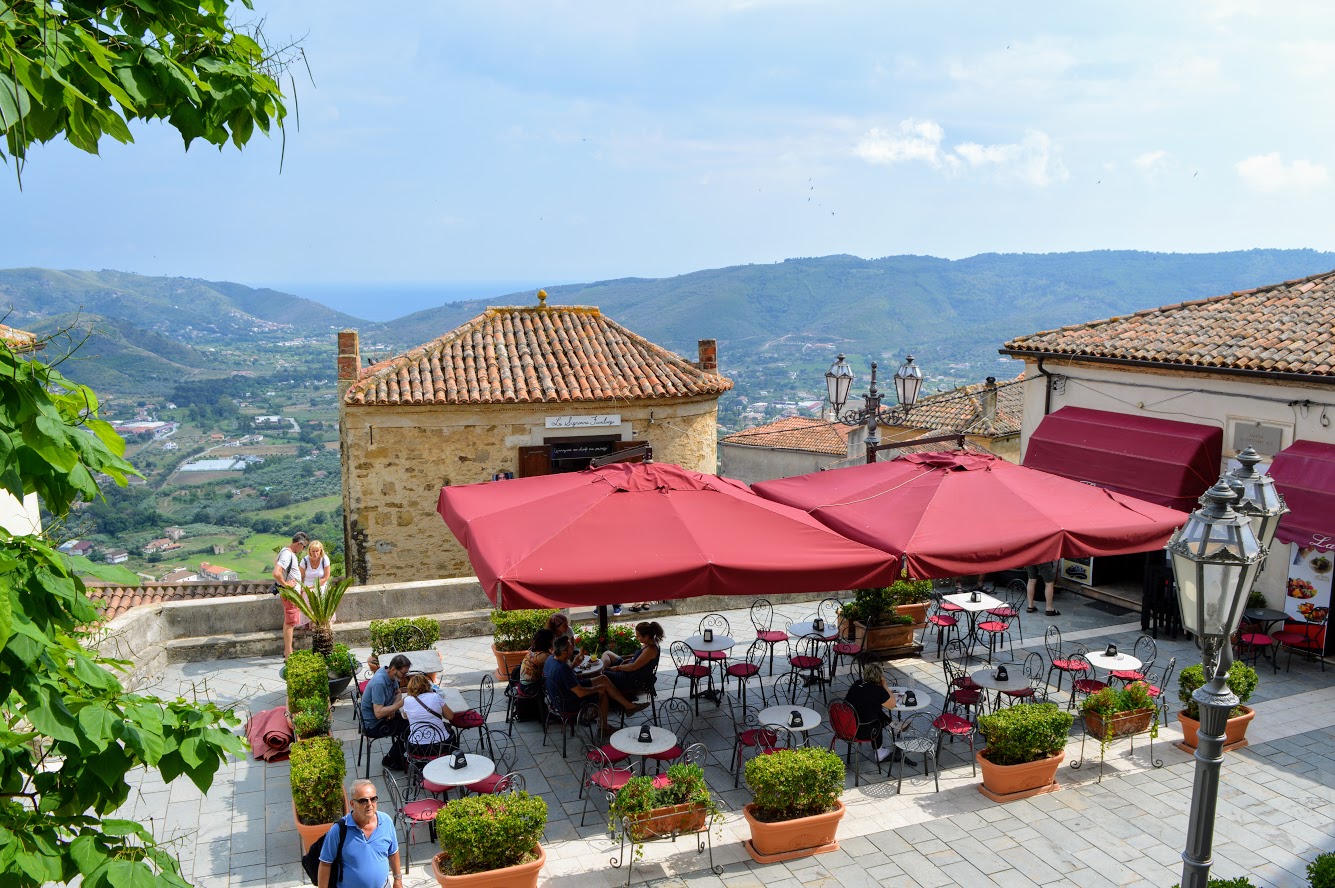 The old hill town of Castellabate is where I go to find complete peace and tranquility. There are few international tourists here, and yet you have so much, which is wonderful. Think cottages of golden stone, green rolling hills where lemons and olives grow, tiny village squares, and seas of crystal-clear Italian blue. Click to be tempted further.
San Vito lo Capo
Of all the beaches in Sicily, this one is arguably the most beautiful. The sea is crystal clear, the sands are cream-colored, and the scenery is spectacular. Not only that, but it lies on the edge of the most pristine coastline in all of Sicily—the Riserva dello Zingaro. For photos and info visit the Sicilian Beach Guide.
Please Book with Us... Maria here, if you enjoy my site I'd love your support.
Simply book your next trip anywhere (not only to Italy) via the link below or with any of the hotel links on the website.
You'll get the best deal available and the income I receive helps me to remain independent and to keep bringing you more of beautiful Italy.