Photos of Positano, Amalfi, Tuscany and Venice

Ana Lia Fite has traveled up and down the Italian boot. She loves this land with a passion, which she captures in her photos.
Many of these photos she has shared with us and our fans via our Facebook page. The Facebook page has grown so quickly, and so many of our fans are sharing photos, that we are slowly opening gallery pages on the website to showcase these photos. You can see some of the other galleries on our main photo gallery page.
To see Ana's photos, simply scroll down and enjoy. You are welcome to share them on Facebook, Twitter, and Pinterest too. Italy is the land of amore, so sharing that amore can never be a bad thing—the world could certainly use it!
Ana's Italy

A shop dedicated to the pursuit of lemons on the Amalfi Coast. The lemons here are the biggest I've ever seen, and the fragrance and taste are unlike any other lemons. No wonder they make so much Limoncello here. By the way, for some of the most wonderful hotels on the Amalfi Coast, have a sneak preview of our Amalfi Secrets...Revealed Guide.
The view from the breakfast table looking out across Positano. Can you think of a better way to start the day?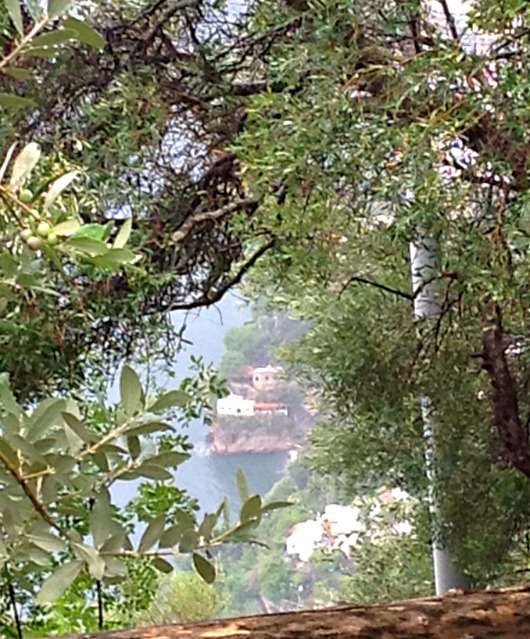 A glimpse of the sea on the Sentiero degli Dei near Positano. The name means "walk of the gods," and the walk offers spectacular views of one of the loveliest coastlines in all of Europe. It can be quite strenuous, though, so you need to make sure you are fairly fit before undertaking it.
This whole coastline is known as the "Amalfi Coast." If you've never been (or even if you have), check out this Amalfi gallery - it's guaranteed to have you wanting to visit.
A window on Venice I have always loved these shuttered windows with colorful flowerboxes. You can find them all over Italy, not just in Venice. They are so typically Italian that I included them on my "Typically Italian List". You can see the list here.

Tuscany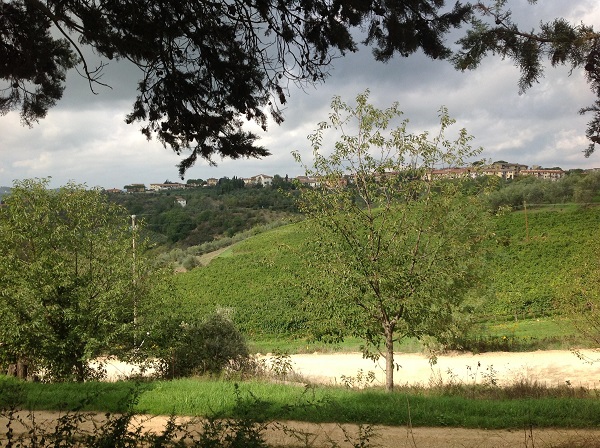 Both photos above were taken last summer while Ana was cycling through Tuscany. Biking is a superb way to explore Italy, and there are some fabulous cycling tours and trails throughout the country. There are also some fantastic walks; this is one that you will love.

Please Book with Us... Maria here, if you enjoy my site I'd love your support.
Simply book your next trip anywhere (not only to Italy) via the link below or with any of the hotel links on the website.
You'll get the best deal available and the income I receive helps me to remain independent and to keep bringing you more of beautiful Italy.