The 9 Most Beautiful Small Towns in Italy - Updated for 2023
There are nine little towns that I believe are the most beautiful towns in Italy.
I'm Italian, my hubby isn't. I still love him anyway! None of us are perfect right? I've spent over ten years living in Italy with my husband, exploring every region of this wonderful country from Venice to Catania and all the little corners in between.
We have explored beaches, ski resorts and cities but choosing these nine towns was the hardest thing we have ever done. I mean how do you choose?
Being a romantic at heart I tend to go for those towns where romance blossoms afresh and I feel like I am on honeymoon all over again. Just starting down on that lovely "via d'amore".
OK, enough talk let's begin...

There are dozens of other little towns that probably should be included. If you have a town or village that you think is one the most beautiful towns in Italy please leave a comment at the bottom of this page.
The nine towns we have selected, in no particular order, are...
Two of the five Cinque Terre villages. All of them are delightful but Manarola and Corniglia are my favorites. 
Don't stay here though but rather in nearby Levanto (click for the hotel I recommend). Levanto is much less crowded, cheaper and has a better beach too. It's right on the doorstep of the Cinque Terre and there's a train that runs up and down all day long allowing you to hop on and off between the five villages of the Cinque Terre.
To see just how lovely Manarola is view the video below or click here. While here is all you need to know about Corniglia.
| Tip
🌅 Cinque Terre views are even more beautiful during the sunset. Enjoy it from the boat as you cruise along the shore, from Manarola up until Punta Mesco. This is the experience you won't regret!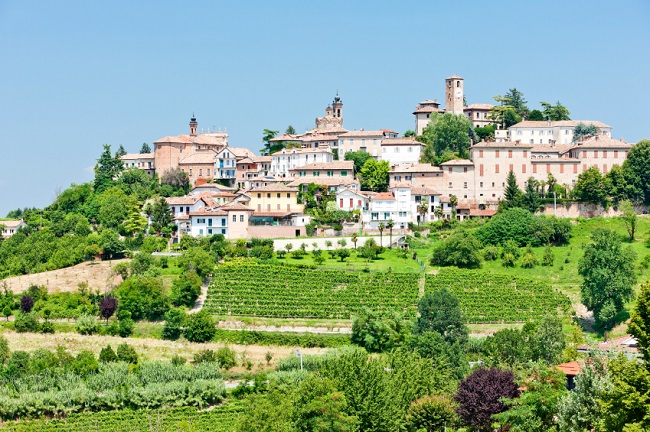 Neive
A tiny little village in the heart of the Piedmont winelands. If you visit I suggest you stay at the small family run and utterly charming Hotel Villa Lauri. The owner is one of the friendliest hotel owners I have ever had the pleasure of meeting. Neive will also have you out of bed bright and early too - click for the reason.
Not far from Venice Italy, in the heart of the Veneto, is this gem of a town, one of the most beautiful in Italy. So near to Venice and Treviso yet so few of the millions of visitors to Venice ever discover Asolo. They don't know what they have missed! The Albergo Al Sole is the place to stay. Click here for more about Asolo.
MUST-VISIT IN ASOLO
🍷 Take your time to visit a historic estate in the Alpine foothills and taste the famous wines of the region
Book the tour herе
Walking up the stairs that lead through town you pause a moment and look back. Your eyes follow the stairs down, between honey colored stone cottages and out across the rolling green hills beyond. In that moment, every effort you made to get here is worth it a thousand times over. Read more about Corinaldo here
| Tip
🏰 Feel the medieval charm of Corinaldo on a guided walking tour and listen to the stories that have forged the mighty walls and alleys of its town
Another lovely town in Le Marche. One of the most spectacular hill towns in Italy with an awesome castle. Click to discover the secrets of San Leo.
On the Amalfi Coast you'll discover this little corner of paradise. You'll visit and no doubt have to leave but your heart will always stay here, lost for ever in the narrow lanes and merry jumble of bougainvillea bedecked cottages. 
For my guide to the dream hotels of the Amalfi coast click here. To "visit" the best Amalfi beaches click here.

Perched high above the beautiful landscapes below, seemingly lost, a little lonely and definitely sad. How long this medieval and car-free gem will be around is anyone's guess. Experts say that one day its hilltop location will crumble away to nothing. My advice is to get here and see this incredible village while you can. Read more in this article.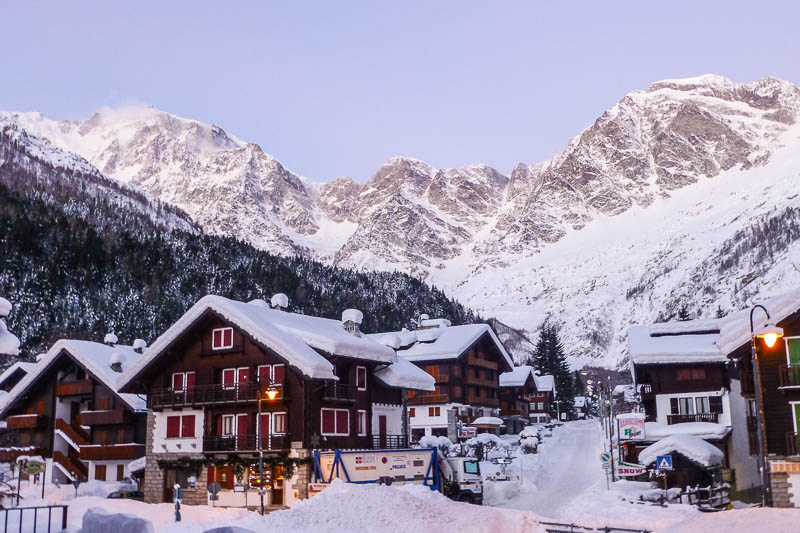 A typical little mountain hamlet in the mountains of Piedmont close to Switzerland. You feel as if you've gone to sleep and woken up in a fairy tale. Head to fairy land - click here.

---
For the best cities, sights and more in Italy click here.
Please Book with Us... Maria here, if you enjoy my site I'd love your support.
Simply book your next trip anywhere (not only to Italy) via the link below or with any of the hotel links on the website.
You'll get the best deal available and the income I receive helps me to remain independent and to keep bringing you more of beautiful Italy.
What Makes Italy Special?
Is it a place, the food or something else, what makes Italy so wonderful for you?
What Other Visitors Have Said
Click below to see contributions from other visitors to this page...

why-love-italy

My parents came to New York in 1949 from Colledimacine, PR of Chieti, in Abruzzo. The five of us were born in the United States. My parents always talked …
Amalfi, Assisi, Positano, Capri, Trulli homes

As a travel agent I have been in many, many countries but Italy is the most beautiful of all that I have seen. Starting from the top with its lakes, …
The Only Way to Live, Love and Be Happy Not rated yet
It's the old world charm, the people, the culture, the scenery, the slow pace of every day life; the way it should be. To savor every minute of every …