Italian Photo Galleries
Sometimes when I'm feeling a little blue I'll return to the many Italian photo galleries that I've collected over the years...in a matter of minutes I'll be far way; floating down a canal in Venice or wandering through Tuscan meadows of sunflowers and cypress trees. 
These photos truly are a balm for the soul so, if you'd like to drift off to far away places, simply click over to our galleries which are here on this site or on our MiOMyItaly site.
The collection continues to expand as I explore more of "my" Italy and thanks to people who belong to our community on Facebook sharing photos of "their" Italy. 
The gorgeous selection of photos below , taken in Rome, Florence, Liguria and Venice, is by one of the members of that community - Jesus Reyes. It is one of the ones I love most.  I'm sure you'll enjoy it too and if you do please  click Like below.

Rome
Rome is one of the greatest city's in the world, included in my list of the top five cities in Italy.  There's something magical about Rome and I'm sure you'll agree that the photos capture this.
By the way,  If you are visiting Rome then there is a magical little hotel that I'd like to share with you. We discovered it by chance last summer, it's called the Santa Maria and here are the details.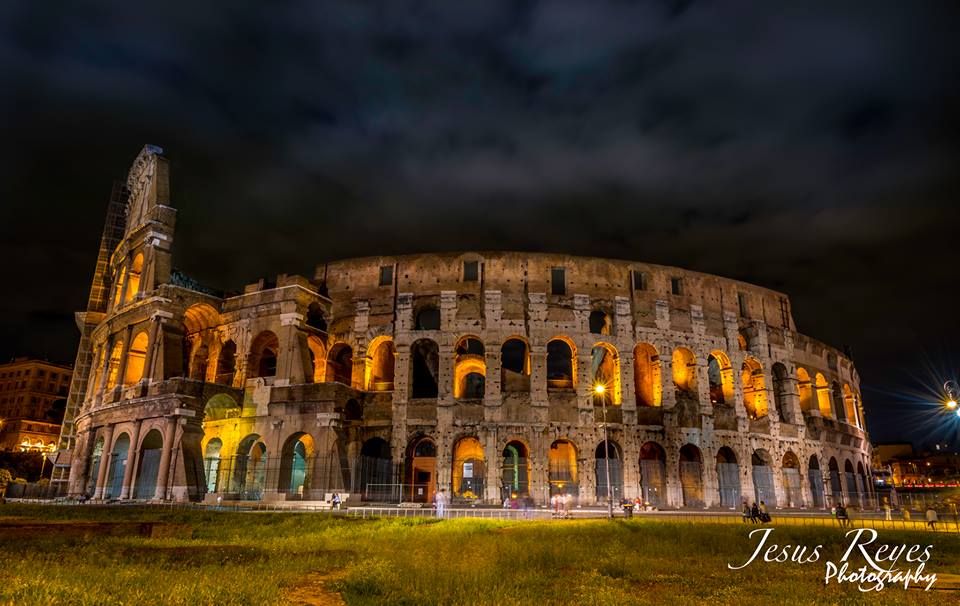 The famous Colosseum always looks at it's most spectacular at night.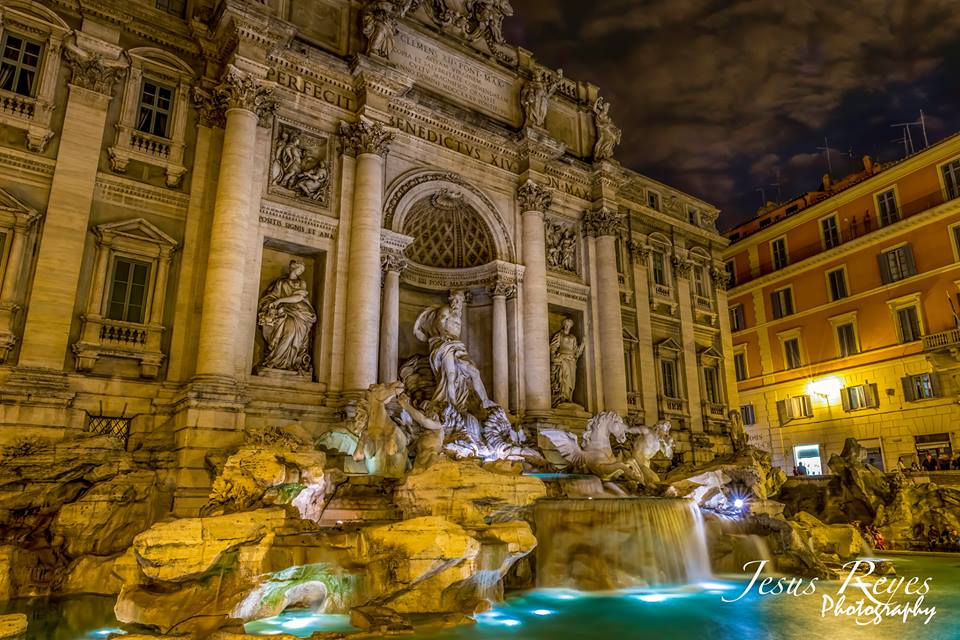 A guaranteed return ticket to Rome, simply throw your coins into the Trevi fountain. It's worked every time I've tried it!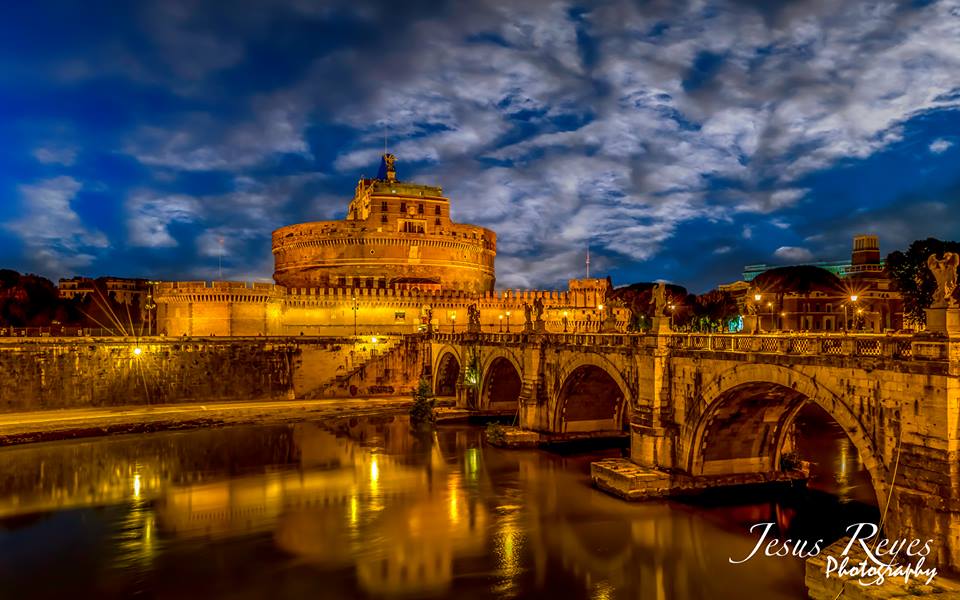 The most beautiful bridge in Rome...the Ponte Sant'Angelo.
Florence
Yet another of the cities on my top five list.  If you are visiting Florence here are my suggestions on where to stay.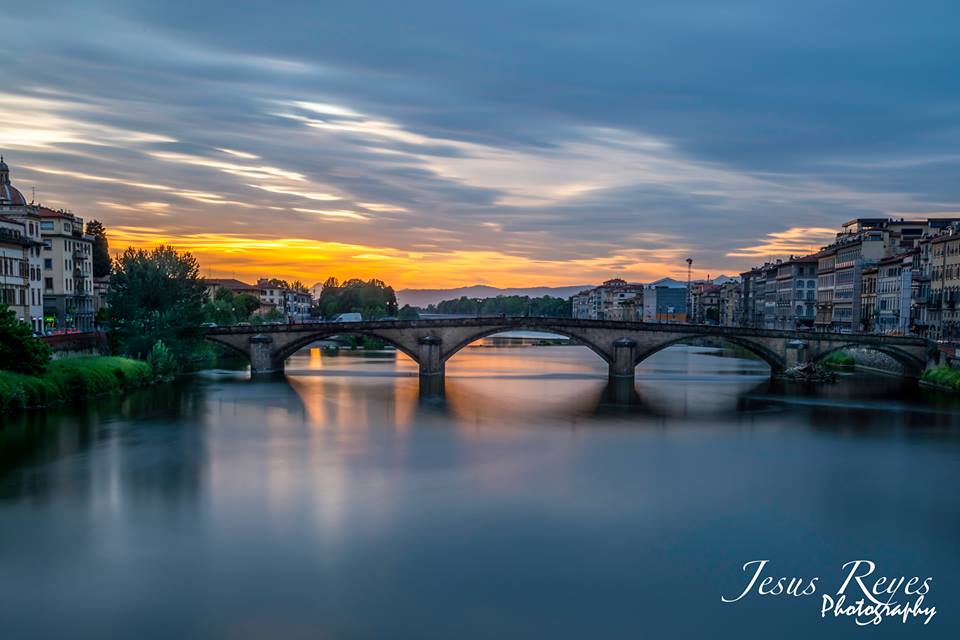 Ponte alla Carraia, Florence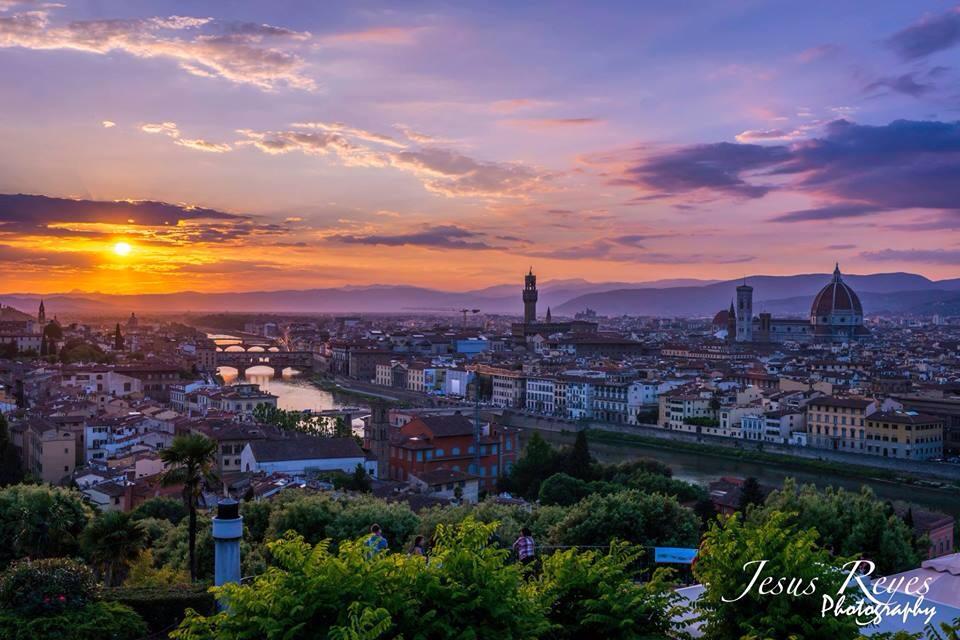 Venice
Most of my site is about Venice and the Veneto, so whether you need a place to stay or want to discover the BIG Six sights of Venice I'm full of ideas :-) Of course there are lots of stunning photos too, like these ones by Jesus Reyes below...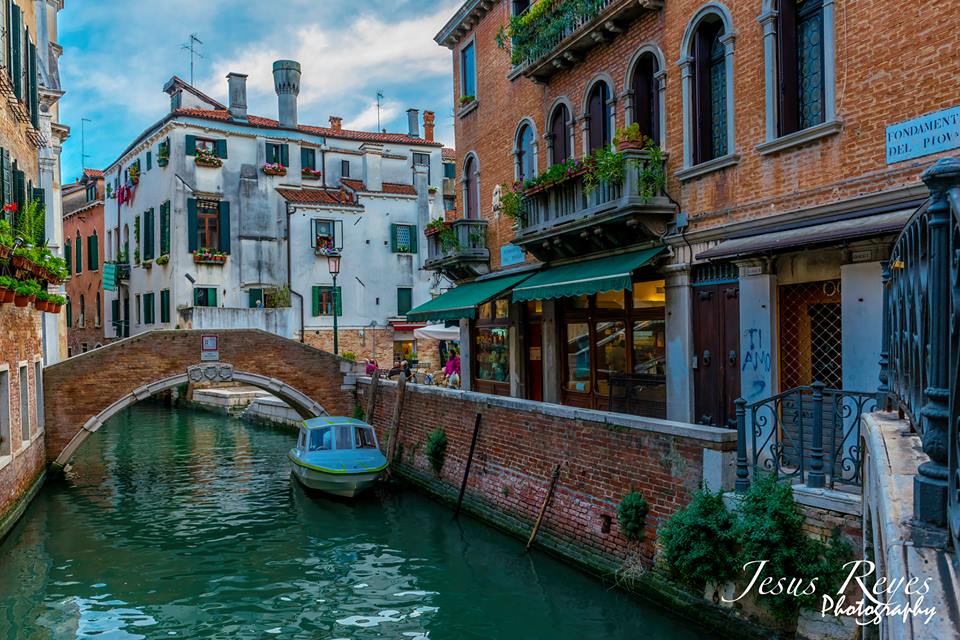 Exploring the smaller canals and back streets of Venice is one of the loveliest experiences you'll ever have in any city. Best way to do it?  By getting lost of course!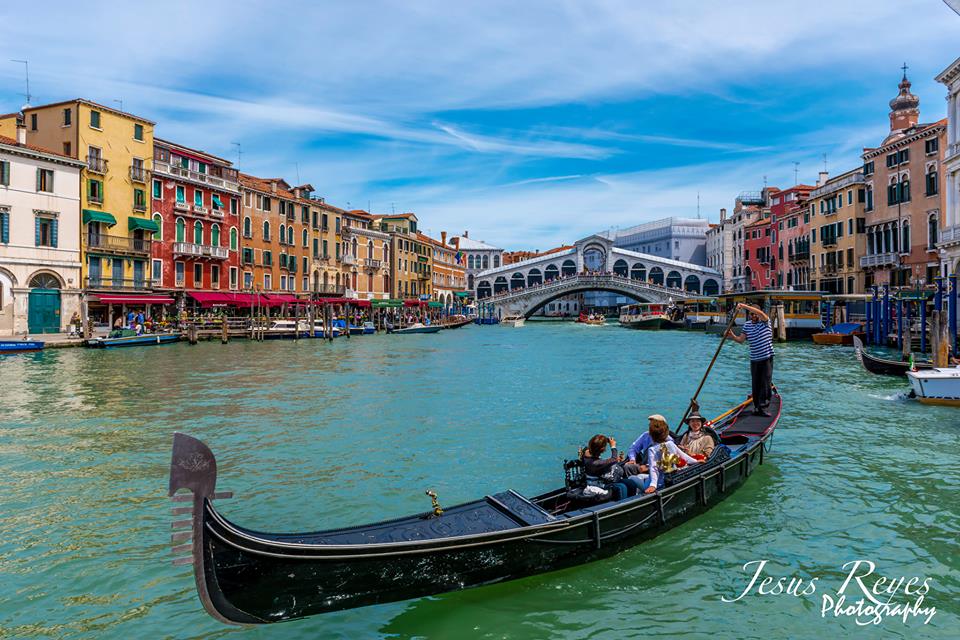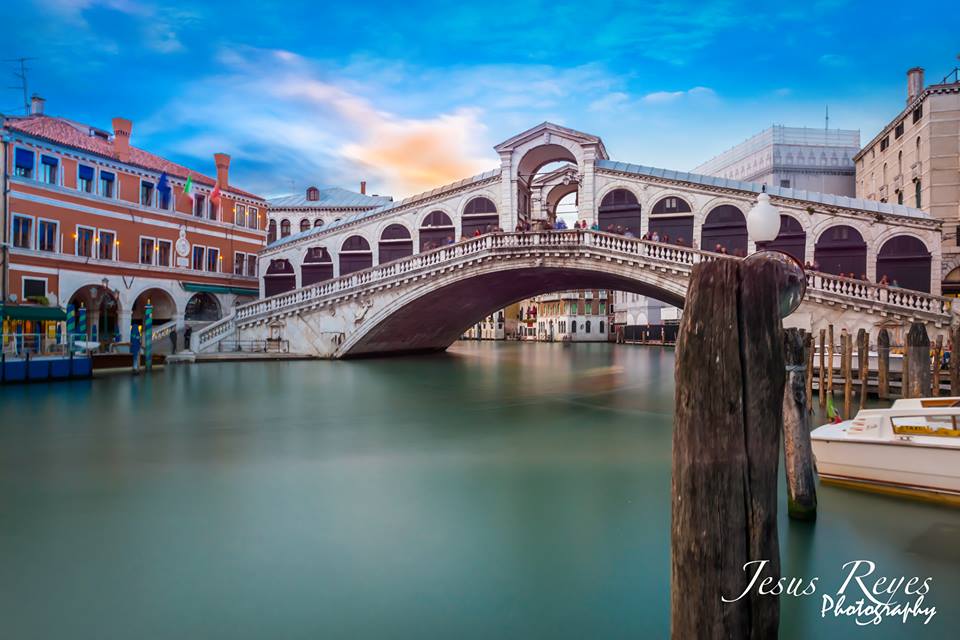 The Rialto Bridge is the most famous bridge in the city and one of the loveliest bridges in Italy.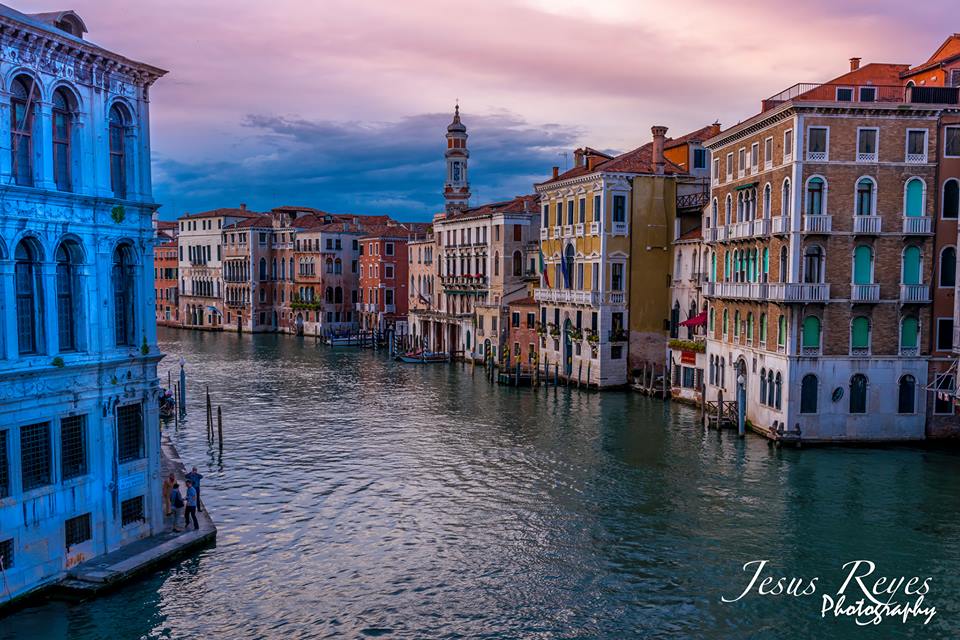 The main "highway" in Venice is the Grand Canal.  Very early in the morning is the only time it is quiet, the rest of the day it is a chaotic kaleidoscope of colors as boats of every hue and shape create the most picturesque traffic jam you're ever likely to see.
Cinque Terre
Hillsides lined with olive groves and vineyards, while below pastel cottages cascade down hillsides to azure seas. This is the Cinque Terre - click to begin discovering paradise.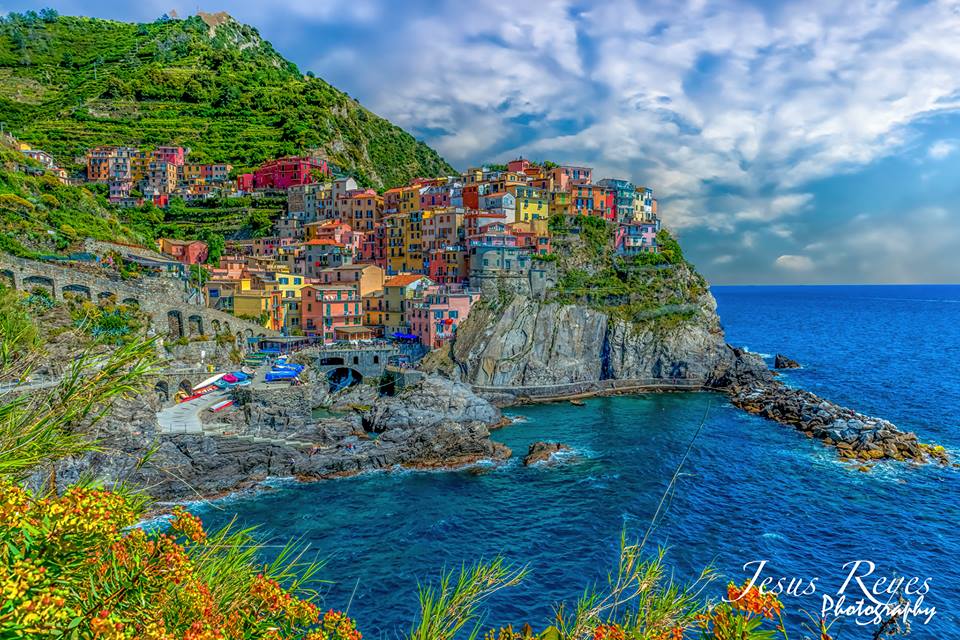 Please Book with Us... Maria here, if you enjoy my site I'd love your support.
Simply book your next trip anywhere (not only to Italy) via the link below or with any of the hotel links on the website.
You'll get the best deal available and the income I receive helps me to remain independent and to keep bringing you more of beautiful Italy.