On the Wings of Angels - A Flight Over Venice
An Angel's view of Venice, soaring on outstretched wings above the most beautiful city on earth.
We soar above some of Venice's most gorgeous attractions: St. Mark's Square/Piazza San Marco, Santa Maria della Salute, the Doge's Palace, St. Mark's Basilica, the Grand Canal, and the Island of San Giorgio Maggiore.
It is from above that the reality of Venice really sinks in; this is a city without cars, without motorbikes, and without bicycles. Everything in this city happens on the water: supplies are delivered to supermarkets and businesses, children get to school on water buses, and public transport too consists of water buses.
As you watch the traffic in this video drift by on the Grand Canal, the main highway of Venice,  you'll understand Venice: taxis and waterbuses rush by, a gondola glides out into the traffic, and one of the gondola traghetti takes people across the grand canal in places where there is no bridge to be seen. If you are visiting Venice, do support these traghetti. Here's everything you need to know about them.
ALL THE TOP-SIGHTS IN ONE TRIP
🚩 Stroll across the Rialto Bridge, take a ride on a traditional gondola along the Grand Canal, see St. Mark's Basilica, Doge's Palace and other magnificent places in just a day!
Book herе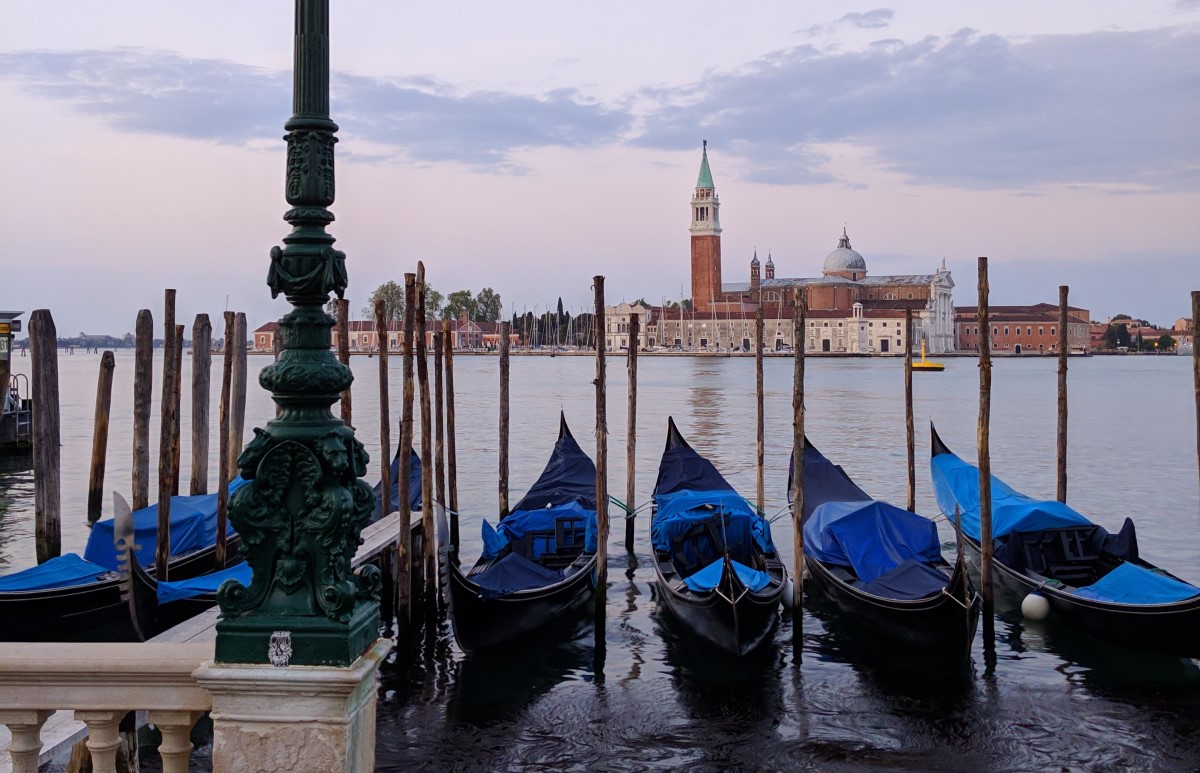 Please Book with Us... Maria here, if you enjoy my site I'd love your support.
Simply book your next trip anywhere (not only to Italy) via the link below or with any of the hotel links on the website.
You'll get the best deal available and the income I receive helps me to remain independent and to keep bringing you more of beautiful Italy.