What to See in Sicily?
Visiting Sicily for the first time? Wondering where to go and what to see? 
Well, you are in for a treat. Sicily is not so much a destination as an experience. It needs to be felt emotionally, rather than simply "visited".
The best way to do that is to take things slowly.
If time is limited focus on one part of the island and experience, within that area, the four things listed below:
the countryside, natural sights and beaches,
a city,
visit a good few villages,
see the ancient ruins, historical attractions.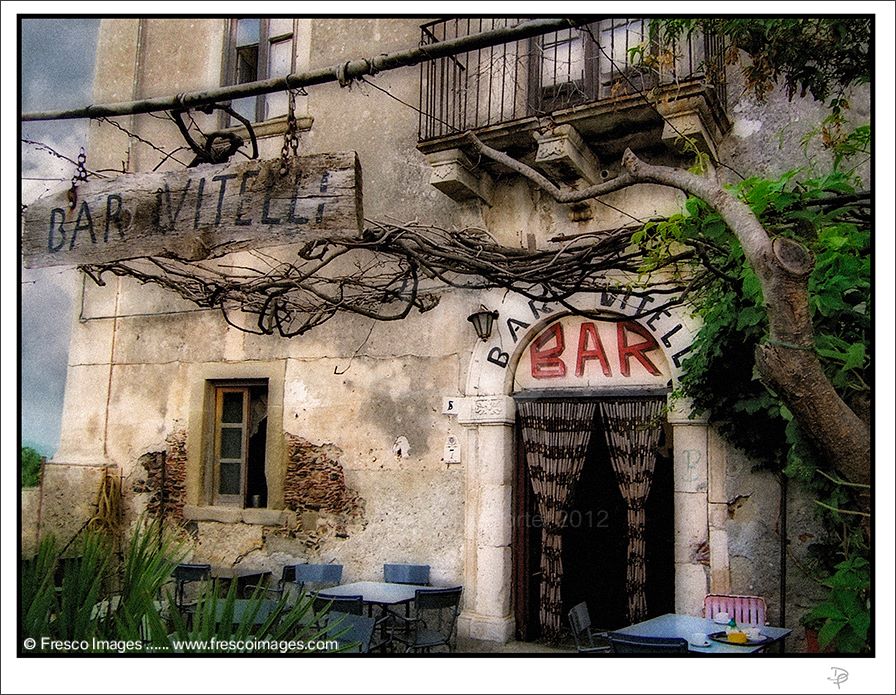 The Godfather's Bar in Savoca by Doug Porter
So which are the very best towns, cities, sights and beaches to see?
It is hard to narrow the list down, there is so much to see really and so much of that is world beating.
Our recommendations are scattered across the island of Sicily and some are a little offshore.
So which are the very best towns, cities, sights and beaches to see?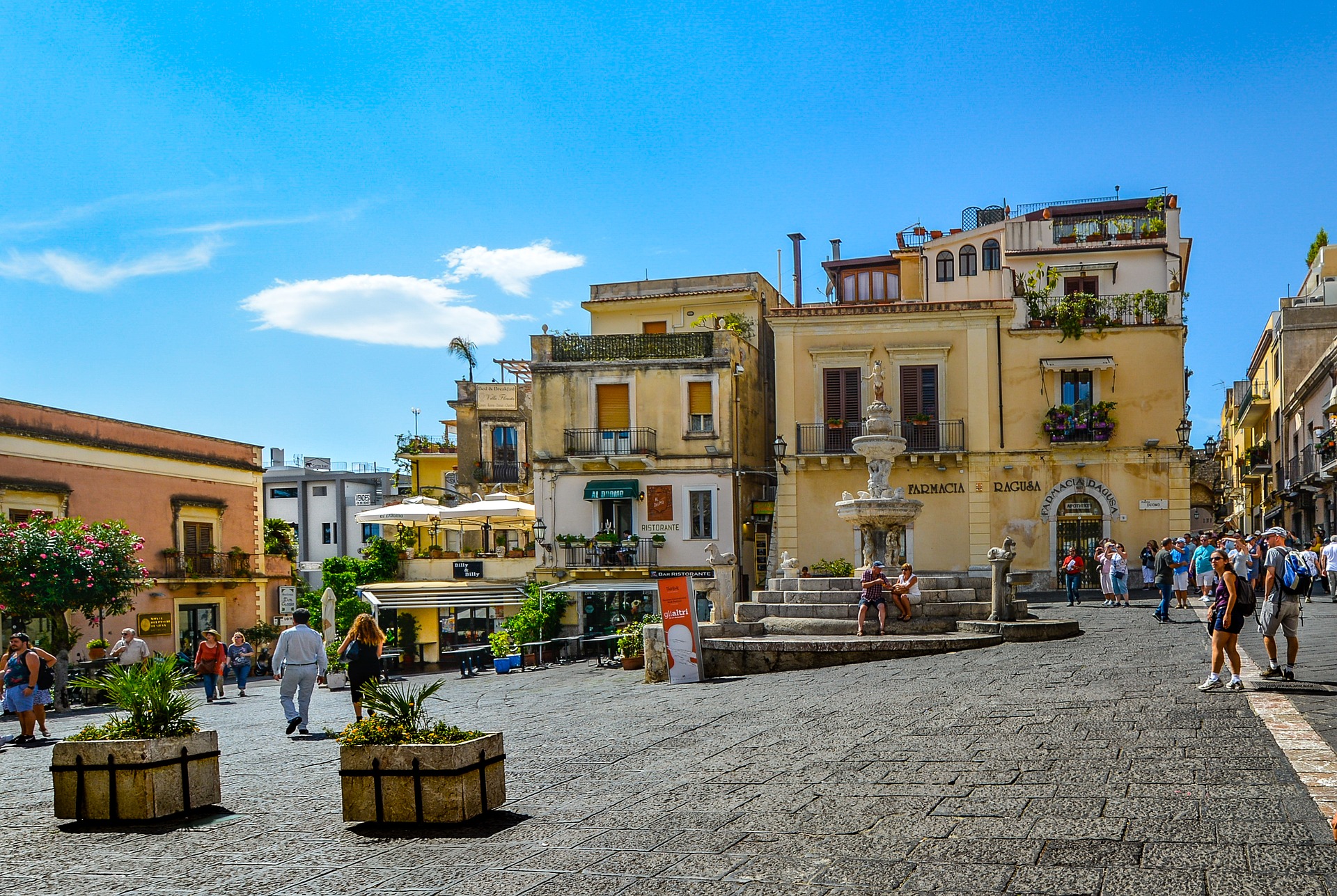 Taormina
Taormina, an enchanting town of narrow little streets, where wonderful surprises await around every corner and all is set to the backdrop of Mount Etna. 

Castelmola, Near Taormina, a true gem with a few incredible little restaurants and 5 things you absolutely must do.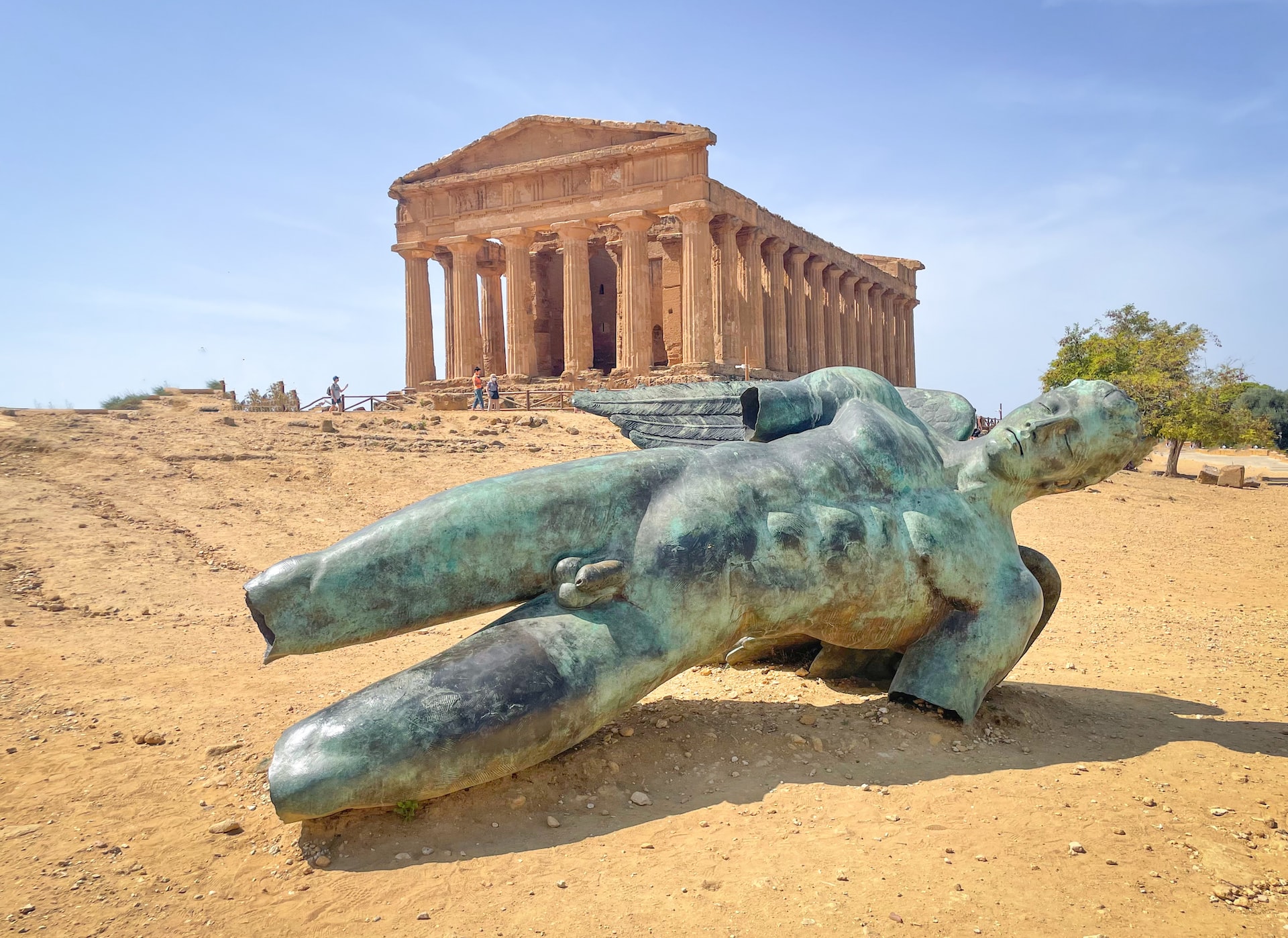 Agrigento
Valley of the Temples (Valle dei Templi), Agrigento, one of Sicily's greatest attractions. These temples, like those in Paestum, date back over 2000 years. Once, this was one of the great cities of ancient Greece. 
Syracuse is rather special. a historical city and UNESCO world heritage site. Once, together with Athens, the most important Greek city in the world and a city mentioned in the Bible. Still today the city is enchanting and unique - quiet unlike any other Italian city.
It has superb street markets. lots of history, a treasure-trove of Baroque architecture, art by Caravaggio and food from heaven - you have to try the caponata, pistachio gelato and arancini balls. The highlight for me is the old town of Syracuse on the island of Ortigia. The island connects by bridge to the rest of Syracuse and offers a tantalizing mix of narrow lanes, piazze, chaos and classical scenes of Sicily. It feels like you are in a movie and every corner is a photographers dream.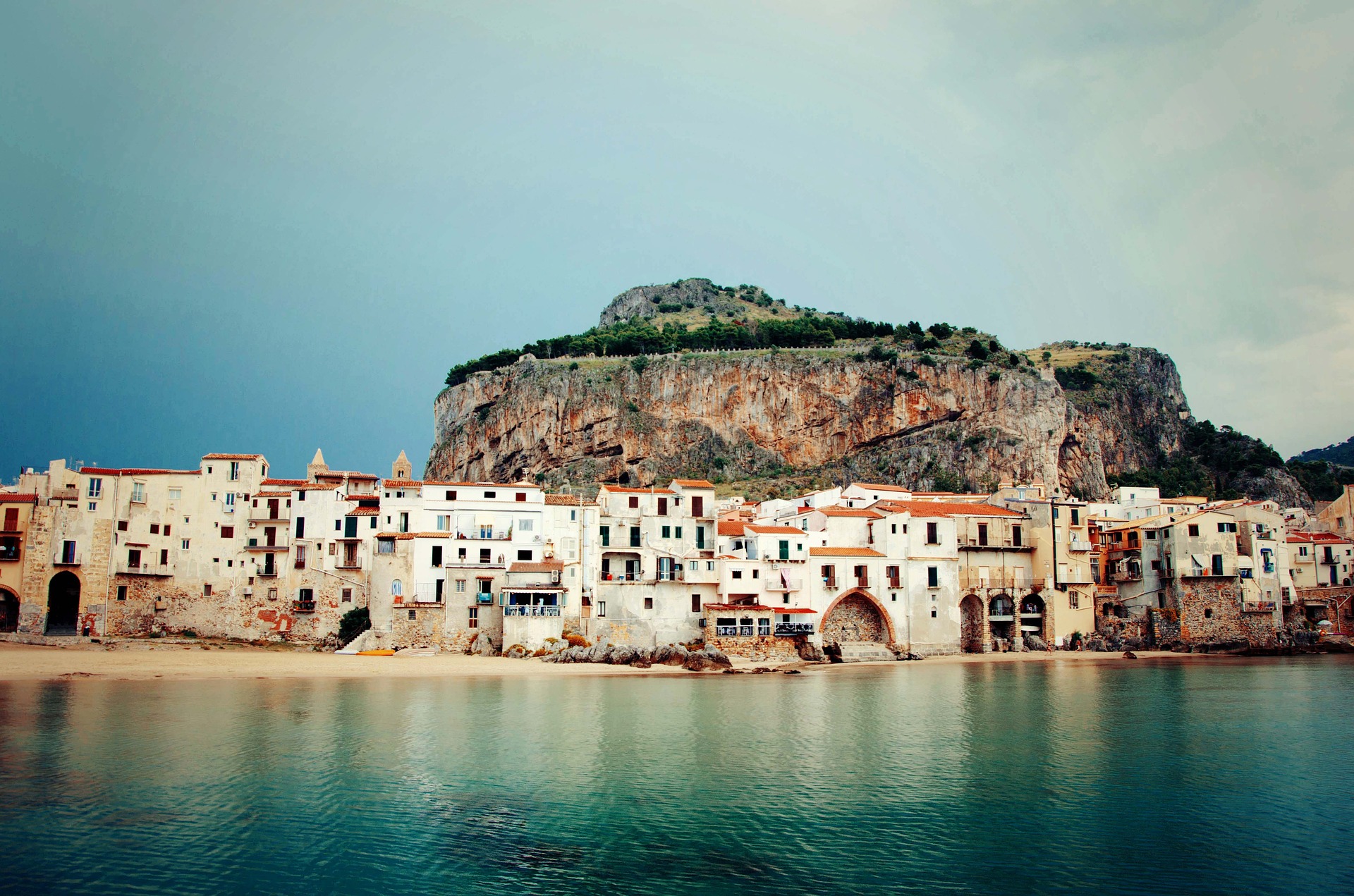 Cefalu
Cefalu, one of the most spectacular settings of any seaside town in Italy. It's the last scene in the video at the top of the page.
Savoca,  the town featured in the Godfather Movie is a must! You'll feel as if you've stepped into the movie... except that everyone is super friendly and the only plot you need to follow is one of enjoying yourself.
Just outside of Savoca is a tiny hamlet, the Borgo San Rocco.  I really recommend you savor a few nights here. 
The Aeolian Islands, 7 islands and a few outcrops, set in waters of the brightest blue and sun-kissed with Europe's brightest sunshine. I cannot really explain how amazing these tiny islands are, you will just have to visit yourself. 
Lipari is the largest and should be top of your list. The island today is peaceful and lovely - truly idyllic.
It wasn't always so.
In the 16th century most of the population was taken away as slave - mothers and fathers torn from their own children. A painful story few know about and which we wrote about in this article.
For beaches in Sicily, try these.
Marzamemi is about as far south as you can go in Sicily. It is a picture postcard village of fisherman's cottages and picturesque squares.  In the evening, fairy lights lend a golden glow to many of the cottages and dining outside in the warm balmy Sicilian evening air is delightful.
Come in July, for the  Cinema di Frontiera Film Festival, and you'll think you're in the movie Cinema Paradiso:  films flicker on the walls of the houses surrounding the piazza, little bambini run around and adults watch, lost in another world, another time. 
1 Euro Houses for Sale in Sicily
There are often wonderful deals on houses in Sicily and yes, those 1  Euro houses do exist.
There are even free houses! 
They come with a lot of caveats and conditions though so you would do well to read this article before you even consider it. The article also has a lot of useful information on buying a fixer-upper in Italy.
Have a look too at our article on what the buying process in Italy entails.
Once you've bought, you'll find that the cost of living in Sicily is really low. Your money goes so much further here than just about anywhere else in Western Europe and your heating bills drop dramatically too. ;-)

Looking for More Videos?
Please Book with Us... Maria here, if you enjoy my site I'd love your support.
Simply book your next trip anywhere (not only to Italy) via the link below or with any of the hotel links on the website.
You'll get the best deal available and the income I receive helps me to remain independent and to keep bringing you more of beautiful Italy.