From Venice with Love
by Alesha Wilson
(Wilmington, NC)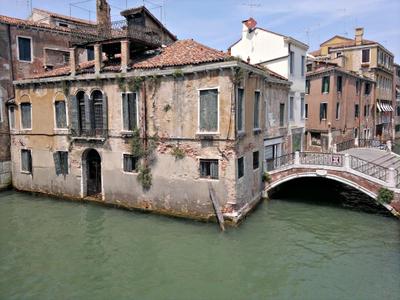 Ancient Venice
Italy is such a romantic place, a good destination for couples who are on a honeymoon. Too many to count are the lovely sights of Italy and right near the top of the list, if not at the very top, is the Veneto region - home to ancient Venice.

The Veneto and Venice

The Veneto is nuzzled in the northeast corner of Italy while
The city of Venice is in the eastern part of Veneto, located at the junction of two rivers, the famous Po (Italy's longest river) and the Piave.

Brace yourself to marvel at the awe-inspiring sights and architecture that await! When in Venice, don't dare squander your time and maximize its use.

Click here for the list of things and sites not to miss during your Venice trip.

One of the highlights must be taking a famous gondola ride which is loved by lots of tourists. You can take the gondola and pass under the Bridge of Sighs ( click to find out what'll happen if you kiss under the bridge!!), this renowned bit of architecture was named by Lord Byron after those convicts who were to take their last look on the city of Venice. The bridge has also been featured in several advertisements and movies set in Venice.

Indeed, there are a multitude of things to do when in Venice. You can visit art and history museums, historical sites, famous landmarks and architectural wonders and the list never seems to end. Visit Venice and experience the magic of falling in love.

9 Tips for Venice


Verona
Who doesn't recognize
Verona.
? This place is especially popular among lovers because this was the setting of the Shakespearean tragedy, Romeo and Juliet. Juliet's house, the Casa di Giulietta, still exists to date and you have the chance to visit it. Most tourists enjoy the experience of taking pictures on the balcony as if they are the characters of the stage play.
Maria's reply:
Thank you for the article. I agree with everything except the bit about Juliet's house in Verona which is a rather a tourist trap really.
You'll see why I think this in my article here. The article offers a few far more romantic alternatives too.
If you need a place to stay in Venice try these hotels.