Camera Etrusca - Photography workshop in the most beautiful hill town in Italy - Orvieto
Camera Etrusca - Photography workshop in the most beautiful hill town in Italy - Orvieto
by Susan Papazian
(Australia)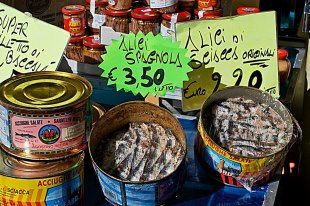 Orvieto
Imagine taking your love of photography, food and wine to the loveliest hill town in Italy, Orvieto.

This beautiful town lies on the cusp of three regions: Umbria, Tuscany and Latium. Orvieto is an Etruscan city overlaid with Roman, Mediaeval and Renaissance buildings. It's Duomo is one of Italy's wonders.

The town's architecture and surrounds of Lake Bolsena and the Tuscan hill towns of Pitigliano, Sovano and Sorana are a photographers heaven.

Camera Etrusca is a photography workshop run by renowned English photographer, Patrick Nicholas. Patrick, although English, now lives in Orvieto and has called Italy his home for more than 20 years alongside his beautiful wife Lucia and their 9 year old daughter Allegra.

From the moment you step off the train at Orvieto station, Patrick, in his signature wide brim hat and photographers vest is waiting by his trusty four-wheel drive to take you up the windy road to the town of Orvieto and onto your B&B at La Soffita.

Here you will meet the beautiful Maria, the owner of this gorgeous B&B, which boasts six spacious attic rooms in the Piazza del Popolo. You'll stay right in the middle of Orvieto; the perfect place to enjoy the hustle and bustle of the fresh food markets every Thursday and Saturday mornings.

The workshops run from 3-7 days and takes you to places you could only dream of like Lake Bolsena, the home of local fishing villages and an amazing fresh water lake that spans as far as the eye can see.

Travel further out to the Tuscan countryside to see the wonderful cypress groves (just a stone's throw from Siena) and the majestic umbrella pines. Vulci, a town now in ruins and the Sacred Glades take you into an unknown world of Italy. Travelling off the beaten track is a daily adventure on Camera Etrusca.

If you love Italy, photography, amazing food and wine then Camera Etrusca is not to be missed!


Camera Etrusca - workshop details


Patrick Nicholas Photographer
Join in and write your own page! It's easy to do. How? Simply click here to return to Captured Your Vacation Magic?.
Please Book with Us...
Maria here, if you enjoy my site I'd love your support.
Simply book your next trip anywhere (not only to Italy) with the search box below or with any of the hotel links on the website.

I promise you'll get the best deal on accommodation available and the income we receive helps us to remain independent and to keep bringing you the best of Italy.
Camera Etrusca - Photography workshop in the most beautiful hill town in Italy - Orvieto