Finest Quality Handmade Men's Dress Shoes

We believe our handmade Italian mens dress and boots shoes to be amongst the finest made anywhere in Italy and indeed the world.
When I moved to Italy, over ten years ago, I thought Italian designer shoes were the ultimate.
How wrong I was.
True quality is never mass produced in a factory and given a "label".
Much like a bespoke suit the finest of shoes are those that are handmade by master craftsmen.
These are such shoes.
No mass produced shoe can compare to custom handmade men's dress shoes.

Four to six weeks of work goes into each pair. These shoes are made the old fashioned way which is not always the fastest but I can assure you that you will appreciate the difference.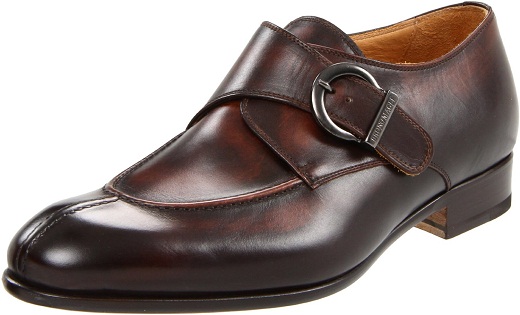 Are these shoes (photo above) the best in the world? Click here to find out!
The Shoes
WE EARN A SMALL % ON AMAZON & OTHER PURCHASES MADE VIA OUR WEBSITE. IT COSTS YOU NOT A CENT MORE
---
If you have a boutique we can supply up to 200 pairs a month. Our total production cannot exceed 900 pairs and most of that supplies the Italian market.

Why not click here to visit our page dedicated to retailers for more?

Please feel free to contact me if you have any questions, or if you would like info on our some of our other shoes not shown.
Bought our Men's Italian Shoes?
Share your experience of them!
What Other Visitors Have Said
Click below to see contributions from other visitors to this page...

Your Italian Shoes in the USA Not rated yet
I have a friend who bought a pair of your shoes while he was living in England. They are awesome and I really want a pair too...I am sooo jealous. Why …
Your Italian Leather Shoes Not rated yet
How many times have I asked you about buying your Italian leather shoes? I am sure you must be sick of hearing from me Maria! Even having written you …
As an Amazon Associate I earn from qualifying purchases

Please Book with Us...
Maria here, if you enjoy my site I'd love your support.
Simply book your next trip anywhere (not only to Italy) with the search box below or with any of the hotel links on the website.

I promise you'll get the best deal on accommodation available and the income we receive from HotelsCombined helps us to remain independent and to keep bringing you the best of Italy.