Bellevue Syrene Hotel Sorrento Italy
by Philip Love
(Leesburg Virginia USA)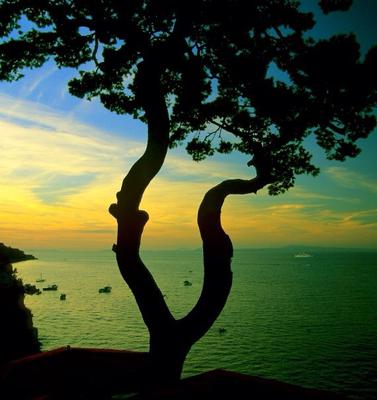 Bay of Naples
We stayed at the Bellevue Syrene Hotel when we visited the Amalfi Coast area and of all the places in Italy that we stayed at this offered the most of everything! Luxury, views, ambience, history and vibrant local life.

Maria's reply: Thank you for your review and I agree with you 100%, the Bellevue Syrene Hotel is indeed a fabulous hotel. I have often though of including it in my list of hotels but, as it is a while since I last visited, I wanted to have the chance to at least have a look around again. Sadly, I won't have any opportunity this year but maybe next year - God willing.

Great photos too by the way. You really are a talented photographer.

Join in and write your own page! It's easy to do. How? Simply click here to return to Invitation to Amalfi.
Please Book with Us...
Maria here, if you enjoy my site I'd love your support.
Simply book your next trip anywhere (not only to Italy) with the search box below or with any of the hotel links on the website.

I promise you'll get the best deal on accommodation available and the income we receive helps us to remain independent and to keep bringing you the best of Italy.